Manchester
The Manchester Pride Parade is finally back – here's what you need to know
Times, parade route, and weather.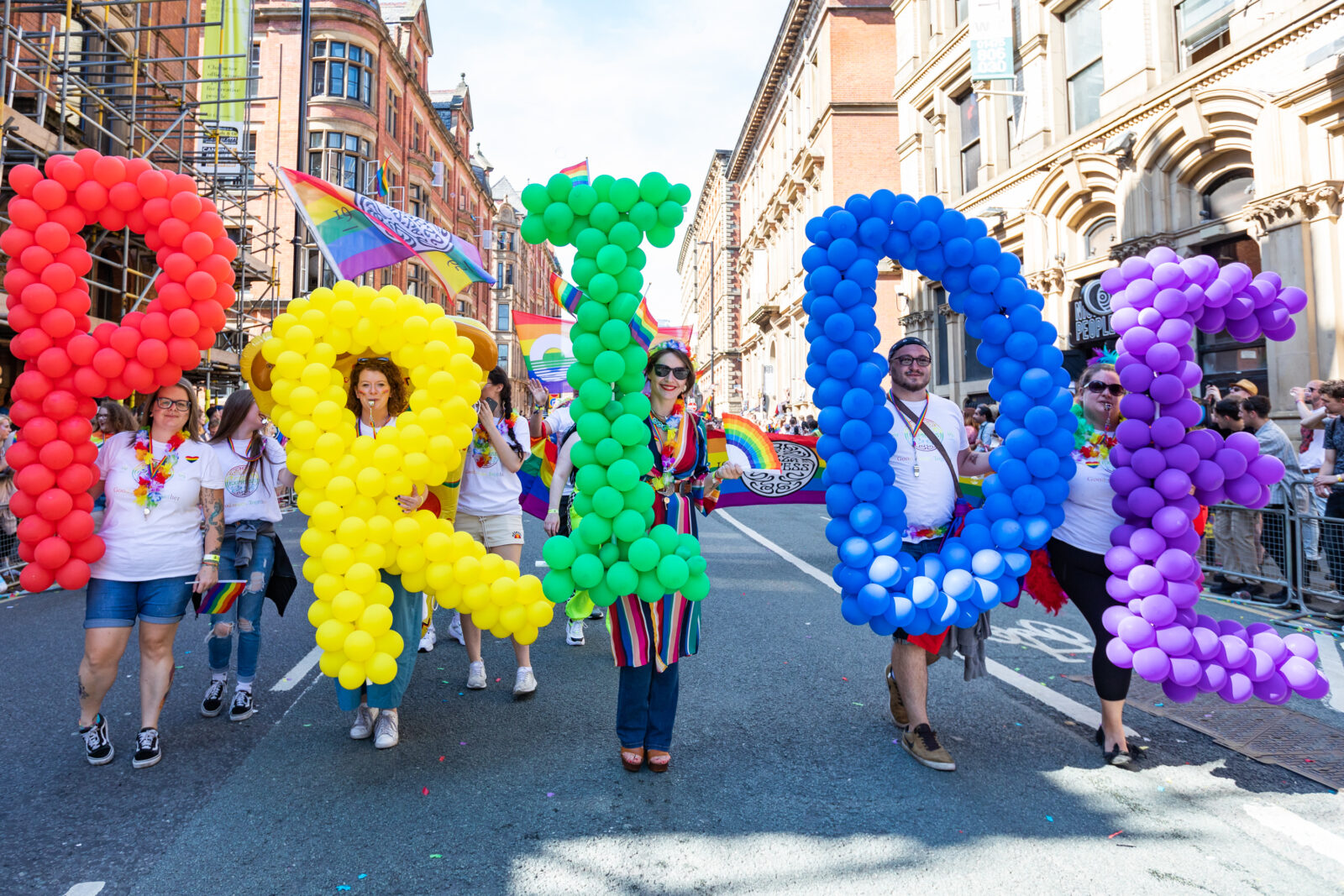 Manchester Pride's hugely popular annual parade is FINALLY returning this summer, after two years in a row of cancellations.
Tens of thousands of people will pour into the city centre to watch the procession of colour and celebration.
Tens of thousands of LGBTQ+ people and allies will also take part in the Manchester Pride Parade, the first since 2019.
Here's everything you need to know if you're heading out to watch the parade.
What's the theme of the Manchester Pride Parade?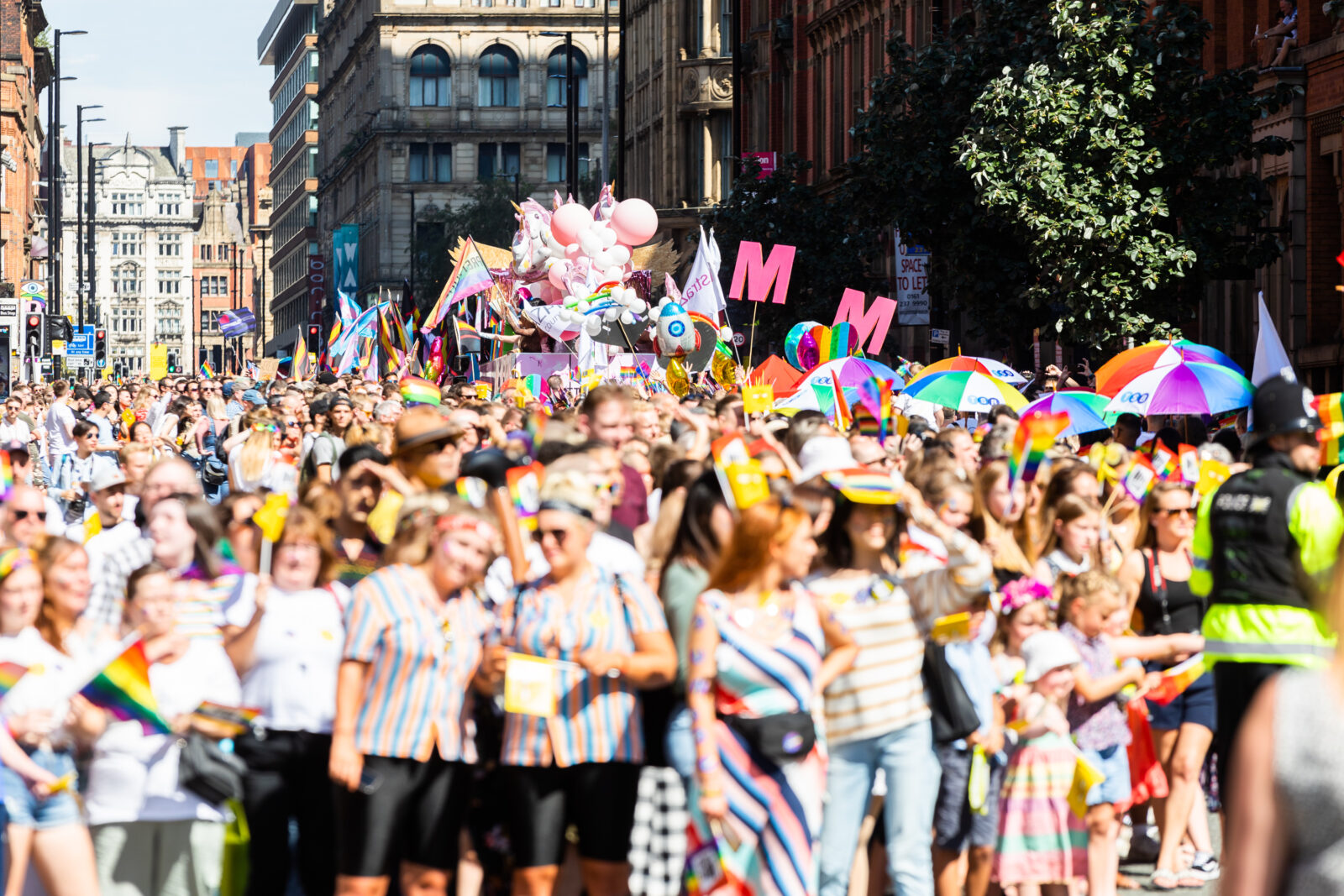 This year's theme will be 'March for Peace', chosen to highlight the importance of peace, and work towards a world where all LGBTQ+ people can live and love without prejudice.
Mark Fletcher, CEO at Manchester Pride, said: "In 2020 we had decided to theme the parade as our March for Peace. Sadly the pandemic took hold and we were unable to take to the streets.
"As we look around the world today, this theme has become even more relevant.
Read more
"Conflict within and outside of our communities is rife and we are calling on our LGBTQ+ communities and allies around Greater Manchester to join in and support us as we March for Peace."
Returning after two years, the Manchester Pride Parade will be a feel-good procession that organisers say will 'wow crowds across Manchester and send the world a big, bright, colourful message that everyone deserves to live and love with peace'.
When is the Manchester Pride Parade?
The parade will take place on Saturday 27 August in the afternoon and is always a highlight of the weekend and Manchester's overall events calendar.
The parade will start at midday at its start point near Beetham Tower on Deansgate and it tends to take around 90 minutes for groups to walk the route.
Parade route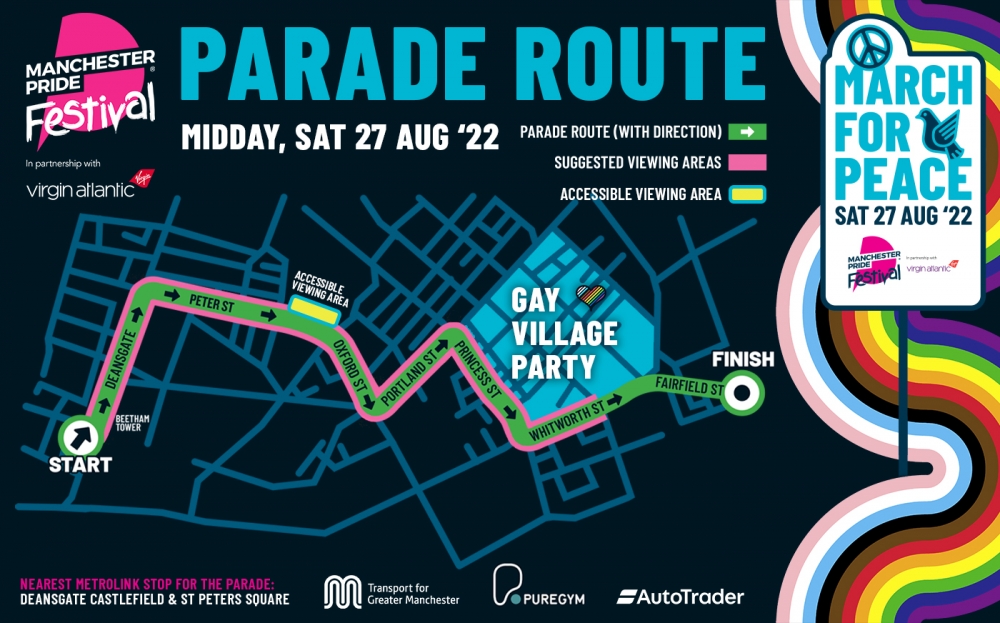 Its route will start at the junction of Liverpool Road and Deansgate, then weave along Peter Street, Oxford Road, Portland Street, Princess Street and Whitworth Street, finishing on Fairfield Street.
There'll be an accessible viewing area on Peter Street, near the Central Library and St Peter's Square.
The full parade route is in the above map.
Weather forecast
Good news for Manchester Pride-goers – there's no rain in the forecast for the August bank holiday weekend.
Instead, we're looking at four days of sunny spells and warm (ish) temperatures – perfect parade conditions.
Friday is forecast to be 21 degrees and cloudy, while Saturday and Sunday should both hit 22 degrees, according to the Met Office.
For more information head to manchesterpride.com/parade.
Featured image: Supplied