What's On
Manchester Pride Festival 2022 – line-up, parade, tickets, weather forecast and more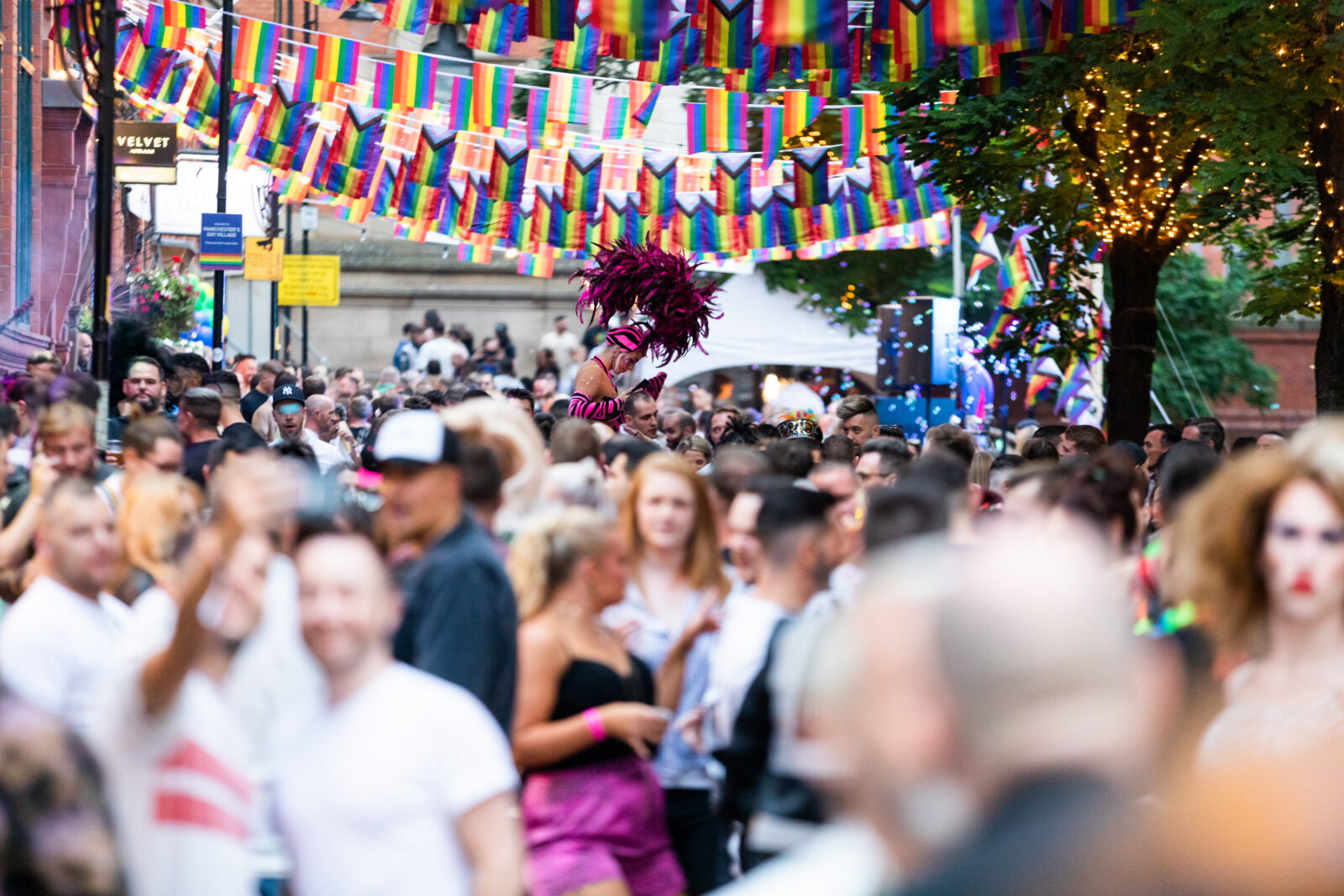 One of the biggest and best weekends of the year has arrived in Manchester, as our city prepares for its Pride celebrations.
For the first time since 2019, the hugely popular parade will be back weaving its way through the city's streets.
There's been a shift away from the huge-scale live music efforts (which have previously included headliners like Years & Years and Ariana Grande) this year, following consultation with LGBTQ+ communities to refocus.
But that doesn't mean the party won't be pumping throughout the August Bank Holiday weekend, back in its spiritual home of the Gay Village.
Here's what you need to know about Manchester Pride 2022.
When is Manchester Pride 2022?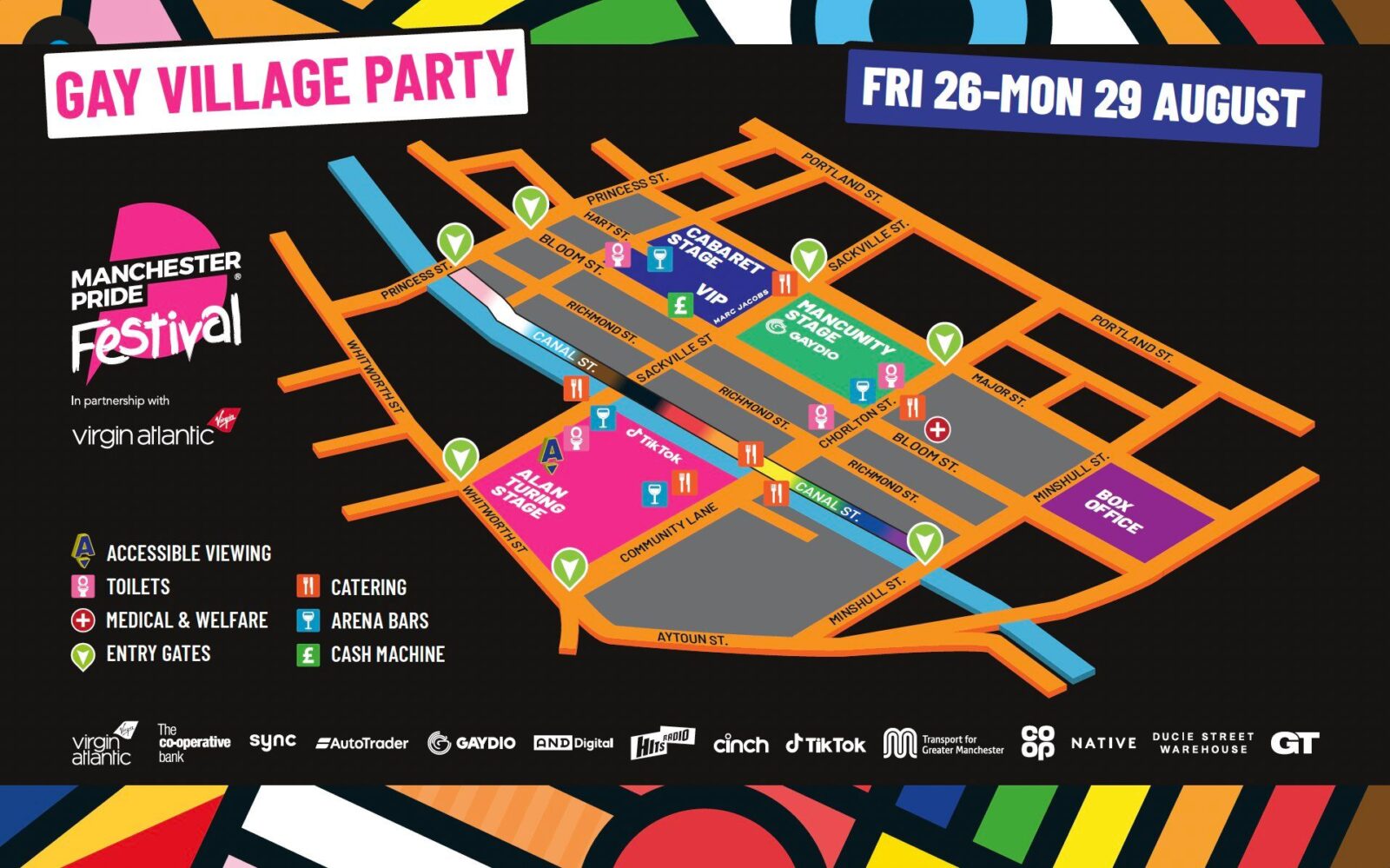 This year's celebrations will kick off on Friday 26 August for four straight days of music, dancing and partying across the city.
The Gay Village party will run right through from Friday 26 to Monday 29 August, as will the Superbia Weekend, Manchester Pride's alcohol-free, accessible programme of arts and culture.
On Saturday, the Manchester Pride Parade will be back in town.
Saturday and Sunday will see both Youth Pride MCR and Family Pride MCR offering up events for younger attendees.
Everything will culminate in Sackville Gardens on Monday evening with the beautiful Candlelit Vigil, a moment of reflection and remembrance for those we have lost to HIV/AIDS.
Music line-up for Manchester Pride 2022
Although the massive Manchester Pride Live event has been called off this year, there's still going to be plenty of live entertainment in the Gay Village itself.
Headliners this year will include Mel C, Nadine Coyle, and Bimini, across stages including the Alan Turing Stage, the Mancunity Stage, and the Cabaret Stage.
Flick through the gallery below to see the full music line-up for Friday, Saturday and Sunday.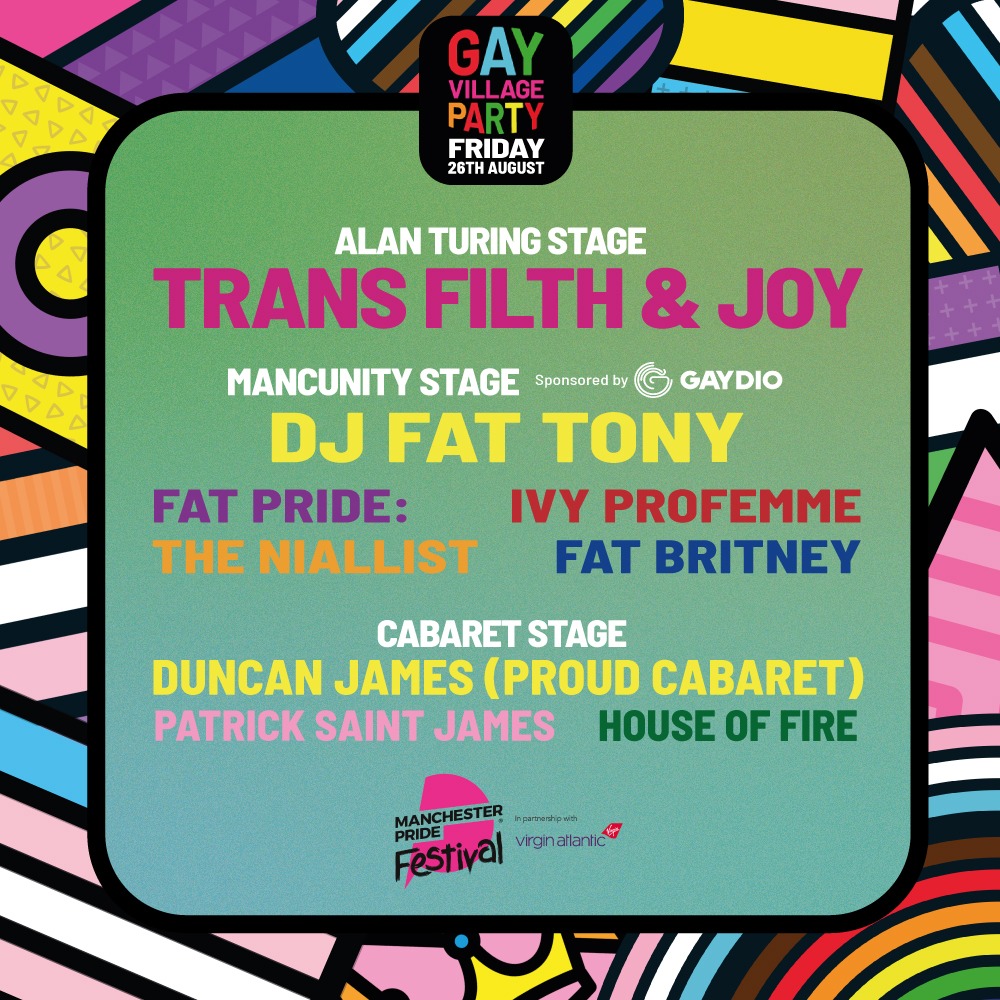 Manchester Pride parade
Tens of thousands of LGBTQ+ people and allies will gather on Saturday to march through Manchester, with thousands more turning out to watch the parade.
The theme for 2022's Parade is March for Peace – a theme that was initially earmarked for 2020's parade.
The parade will start at midday and its route will start at the junction of Liverpool Road and Deansgate, then weave along Peter Street, Oxford Road, Portland Street, Princess Street and Whitworth Street, finishing on Fairfield Street.
Families are also invited to pop in to the Arndale before heading out for Pride makeovers – Morphe, Debenhams.com Beauty, and Supercuts will be on hand offering glitter face art, glitter beards, Pride-themed eye makeup, hair braiding and more, in return for a £2 donation towards the Manchester Pride charity.
That's running opposite Morphe between 12pm and 7pm on 26 and 27 August.
Tickets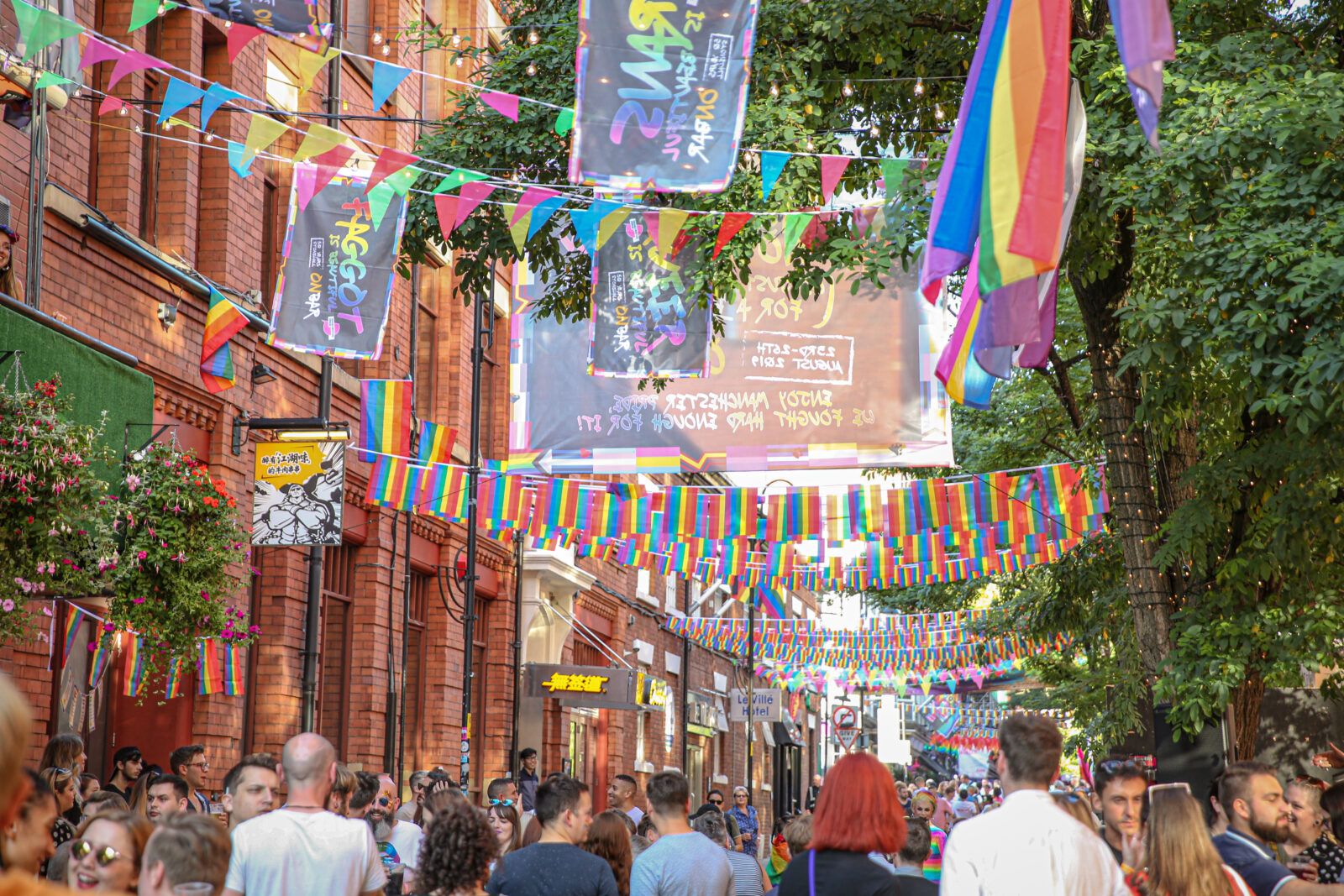 Ticket prices for Manchester Pride 2022 are as follows:
£32.50 – Gay Village Party – Full weekend
£17.50 – Gay Village Party – Friday
£27.50 – Gay Village Party – Saturday
£27.50 – Gay Village Party – Sunday
£2.50 (donation only) – Gay Village Party – Monday
£49 – Family day pass – Saturday (4 tickets, up to 2 adults)
£40 – Family day pass – Sunday (4 tickets, up to 2 adults)
£2.50 from every ticket will go directly into the Manchester Pride Community Community Fund.
Tickets are on sale through Ticketmaster.
Superbia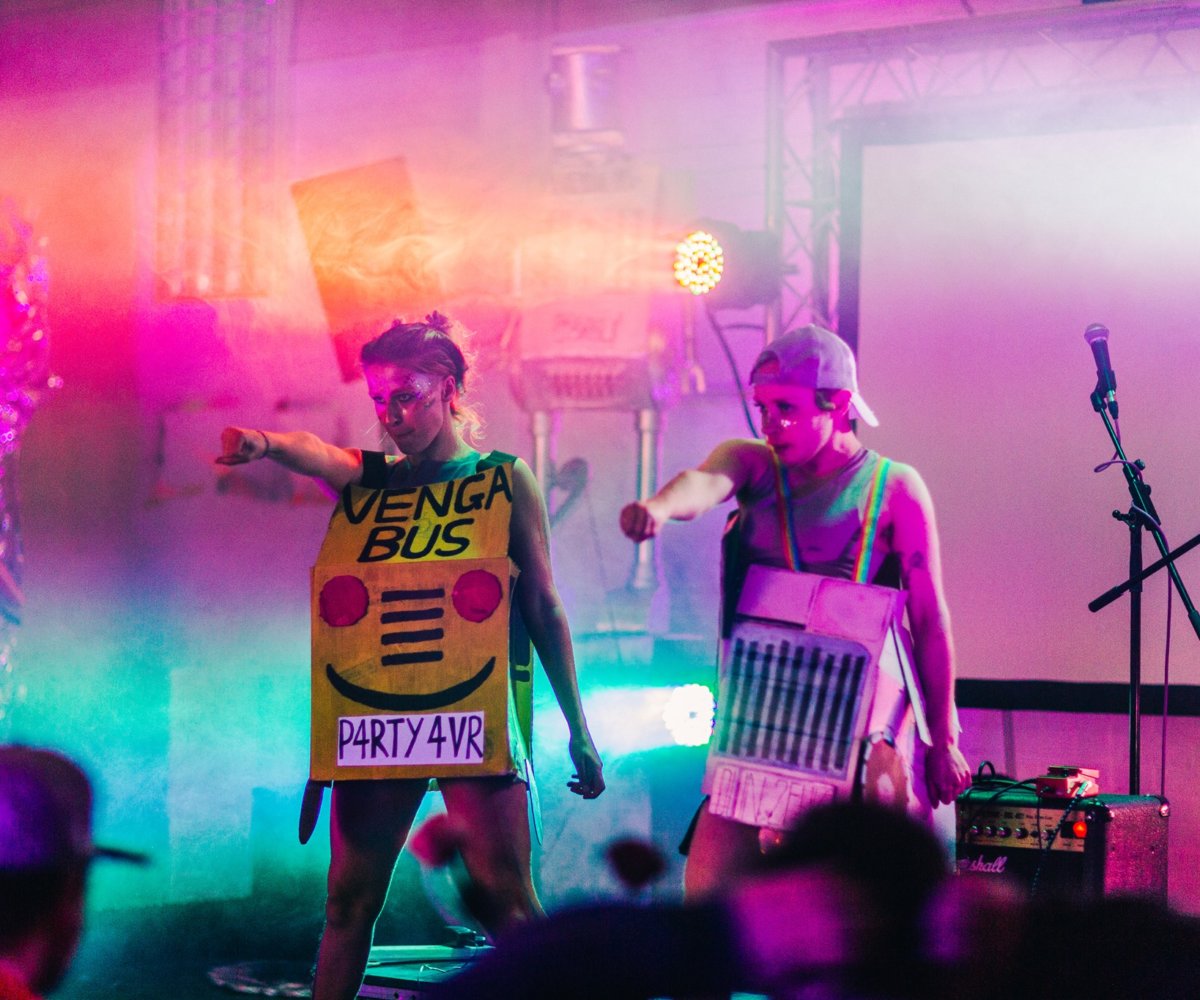 Superbia is Manchester Pride's art and culture programme, presented in alcohol-free, accessible spaces.
It's a chance for a change of pace from the hustle and bustle of the Gay Village.
This year, events include exhibitions, make-up masterclasses, talks, live music, workshops and more.
You can see the full programme at manchesterpride.com/superbia-weekend.
Fringe events
There's loads of parties and events happening outside the main bulk of action in the Gay Village.
You can check out our round-up here.
Weather forecast
Good news for Manchester Pride-goers – there's no rain in the forecast for the August bank holiday weekend.
Instead, we're looking at four days of sunny spells and warm (ish) temperatures – perfect parade conditions.
Friday is forecast to be 21 degrees and cloudy, while Saturday and Sunday should both hit 22 degrees, according to the Met Office.
Featured image: Supplied