Manchester
The new kebab and wings restaurant in Withington – with no meat in sight
Think Tandoori 'Lamb' Kofta Flatbread, The Big Kahuna Burger and specially developed seitan Fried 'Chicken'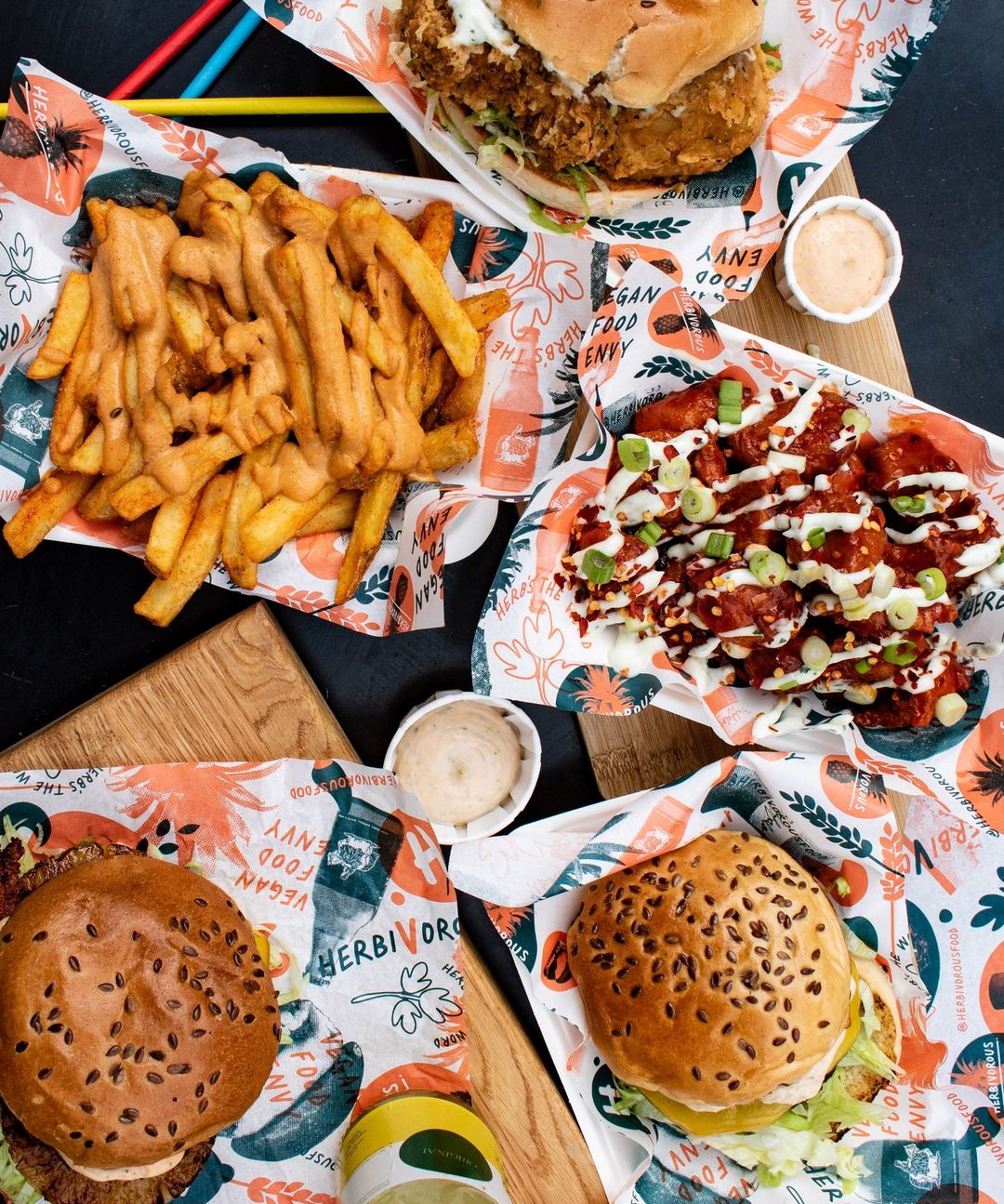 A new vegan restaurant has opened on Withington high street, giving the area's longstanding takeaways a run for their money with its tasty meat-free dishes.
Vegan street food specialist Herbivorous has long been on the move, most recently found at Hatch on Oxford Road serving up burgers, wings and more to hungry fans.
Now, it has its ownbrand new Withington site – the first-ever bricks and mortar venue for the brand, where you'll find its chefs serving up delicious homemade vegan food that is both ethically sourced and sustainable.
Owners Robyn and Damian have created an exciting new menu for the restaurant, which launched earlier this Autumn, including brand new dishes like a twist on lamb kebab via the Tandoori 'Lamb' Kofta Flatbread.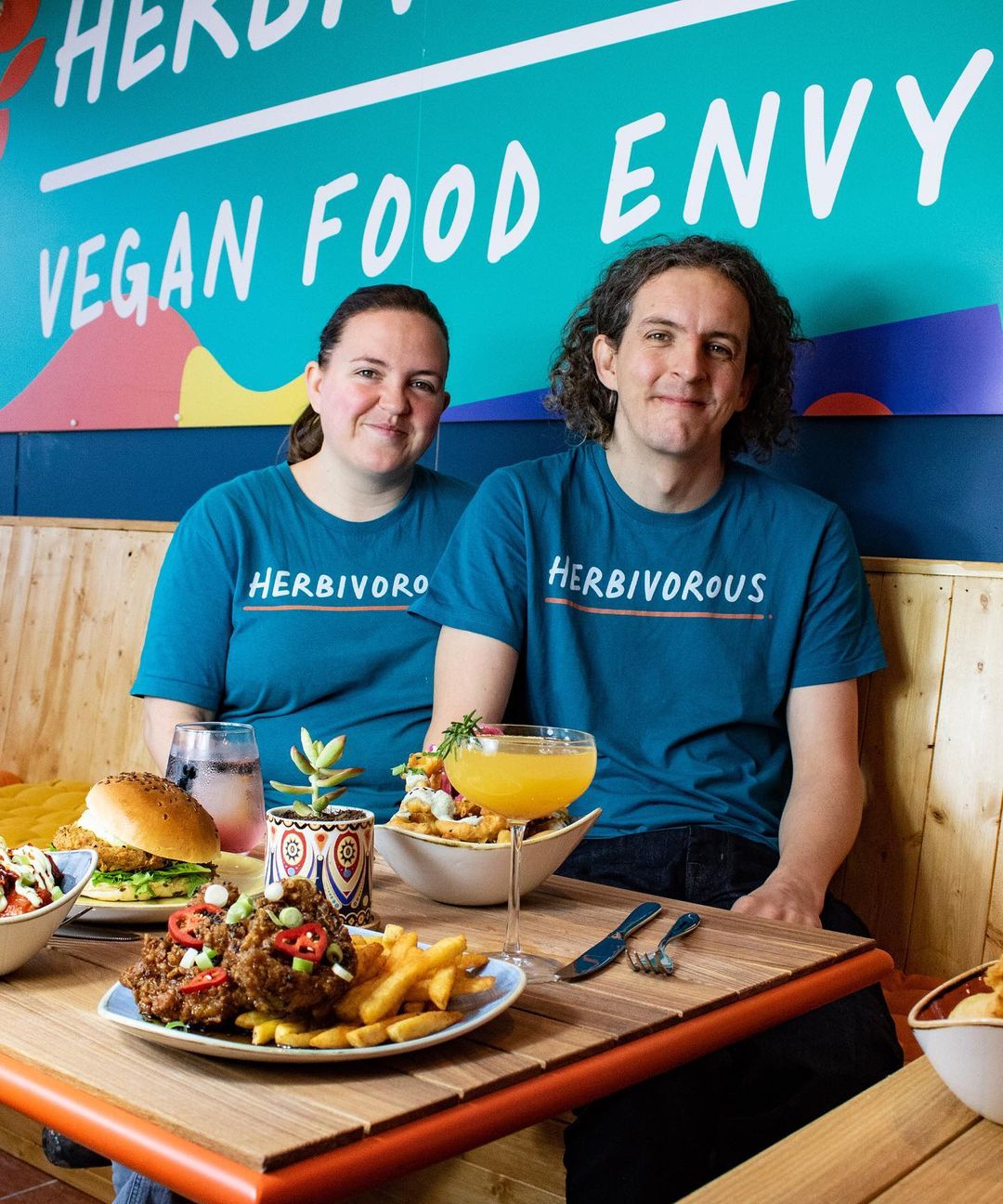 Famed for outstanding vegan dishes such as The Big Kahuna Burger and the more recently
developed seitan Fried 'Chicken', fans of kebabs, burgers and wings can expect to be surprised by just how good these can be without any meat being involved.
As well as serving a full plant-based food menu, you will also find a unique range of vegan cocktails, wines, and beers here.
The brand has become known for its inventive and gorgeous plant-based street food dishes, so good that they are enjoyed by vegans and non-vegans alike.
It's all about delicious comfort food that is better for you and better for the planet.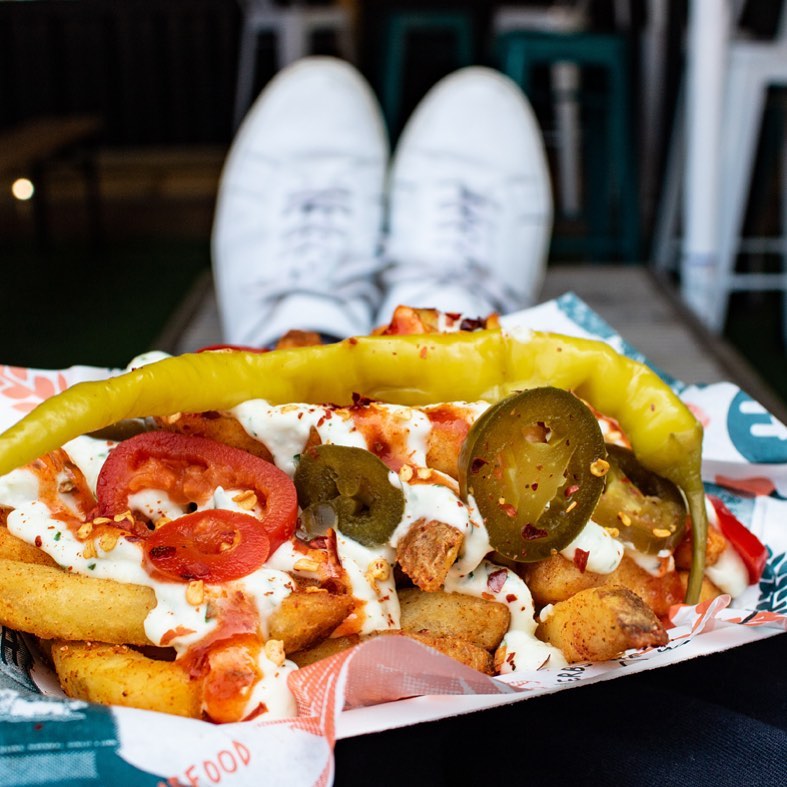 The eatery has also collaborated collaborate with Manchester independents Drizzle City Bakes, Drinks of Tradition and others to bring together a menu rich with the highest quality vegan ingredients.
Known for their vibrant, unique and non-traditional take on vegan food, Herbivorous owners
Robyn and Damian started out with the goal of bringing vegan food to the mainstream and are
now leading the way in a Manchester vegan food revolution, showing that a plant-powered lifestyle is about so much than falafel and hummus.

Having toured the UK at some of the nation's biggest festivals in their bright green vintage Horsebox, Herbivorous has now found a permanent home in Manchester, serving up incredible vegan food from venues around the city.
Open weekday evenings and all day Friday to Sunday, you will also find a vegan brunch menu here on Saturdays and Sundays.
Feature image – Herbivorous