Manchester
The new Manchester bottomless brunch with endless Detroit pizza and unlimited margaritas
90 minutes of non-stop drinks and endless Detroit pizza slices have arrived at Ramona to help make Sundays that much better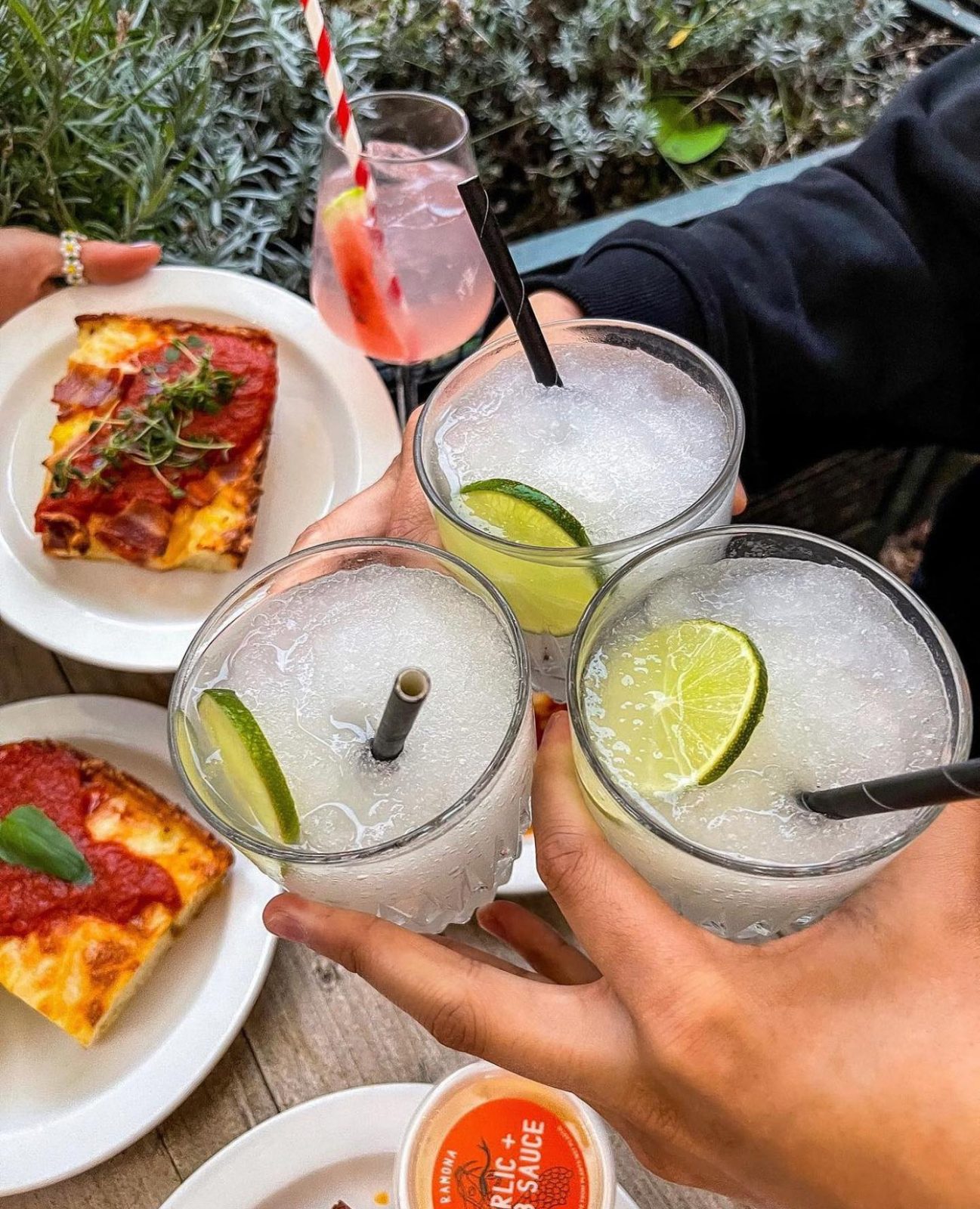 Ramona and The Firehouse has launched a brand new bottomless brunch offer, giving guests endless frozen margaritas and unlimited slices of Detroit pizza on Sundays.
Available between 12-5pm within a 90-minute window, it's one of the very few bottomless brunch deals in the city that give you the option of enjoying endless food AND drink – not to mention great beats and all-around settings.
Bottomless Sunday drinks choices include Ramona's famous frozen margaritas and its watermelon, gin and basil, or Aperol spritz, alongside limitless prosecco, mimosa and pints of Ramona pilsner – costing you just £15 to drink as much of the (frankly excellent) list as you can muster within an hour and a half.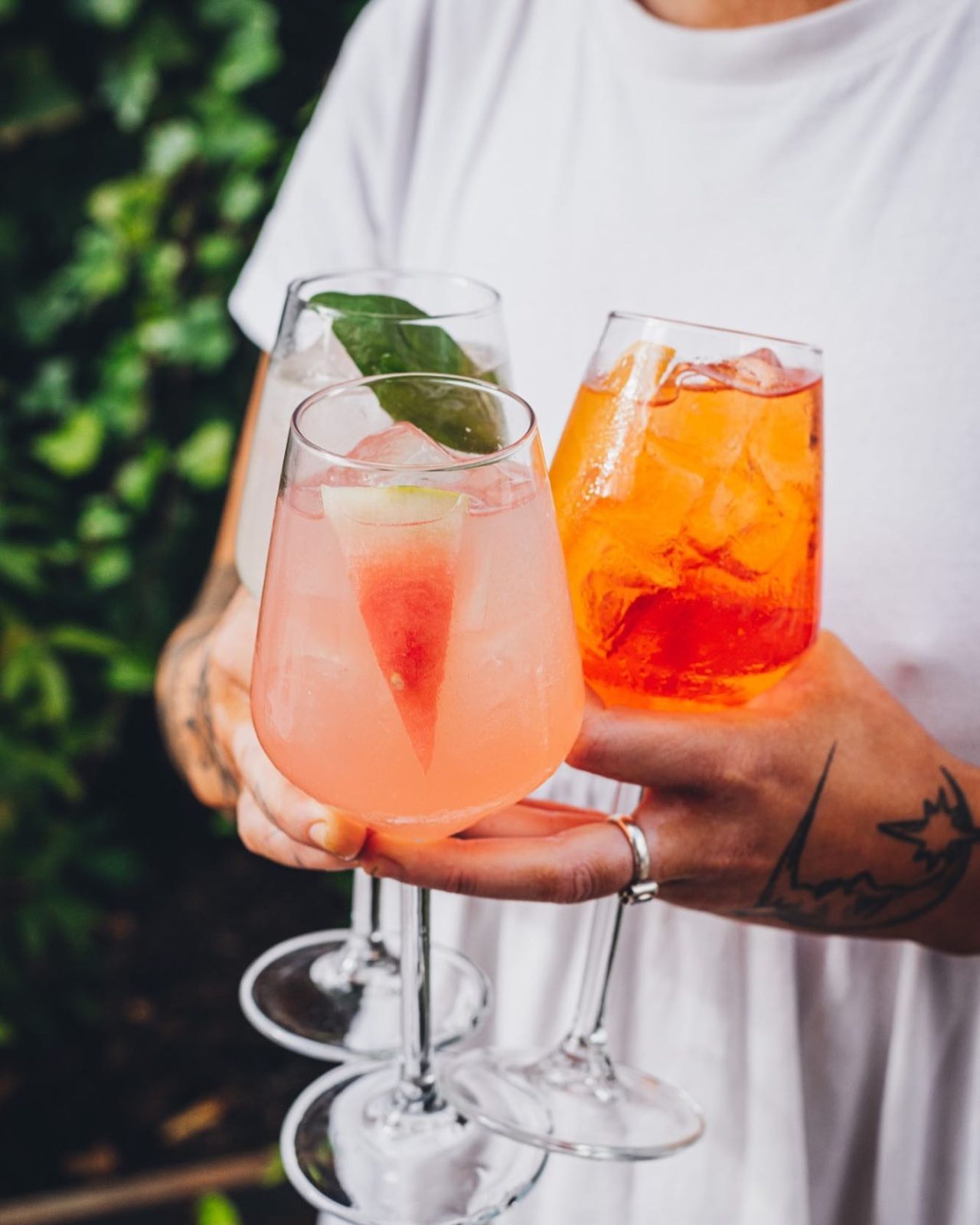 And to soak up all that booze? Endless slices of their focaccia-like Detroit pizza, characterised by its rectangular shape and caramelised cheese crust – known here as the 'cheese crown'.
Unlimited pizza slices are available across the board – with choices like the Cali Pepps (Detroit sauce, pepperoni, burrata, pecorino, hot honey and cheese, £7.50), listed alongside classic slices like margherita, mushroom, pepperoni and the (sometimes) controversial ham and pineapple.
The team has also created a special brunch slice with pancetta, fennel sausage, roast mushroom, pecorino, poached egg and hollandaise for the occassion. Known as 'The Detroiter', it's only available on the weekends during brunch hours, Saturday and Sunday.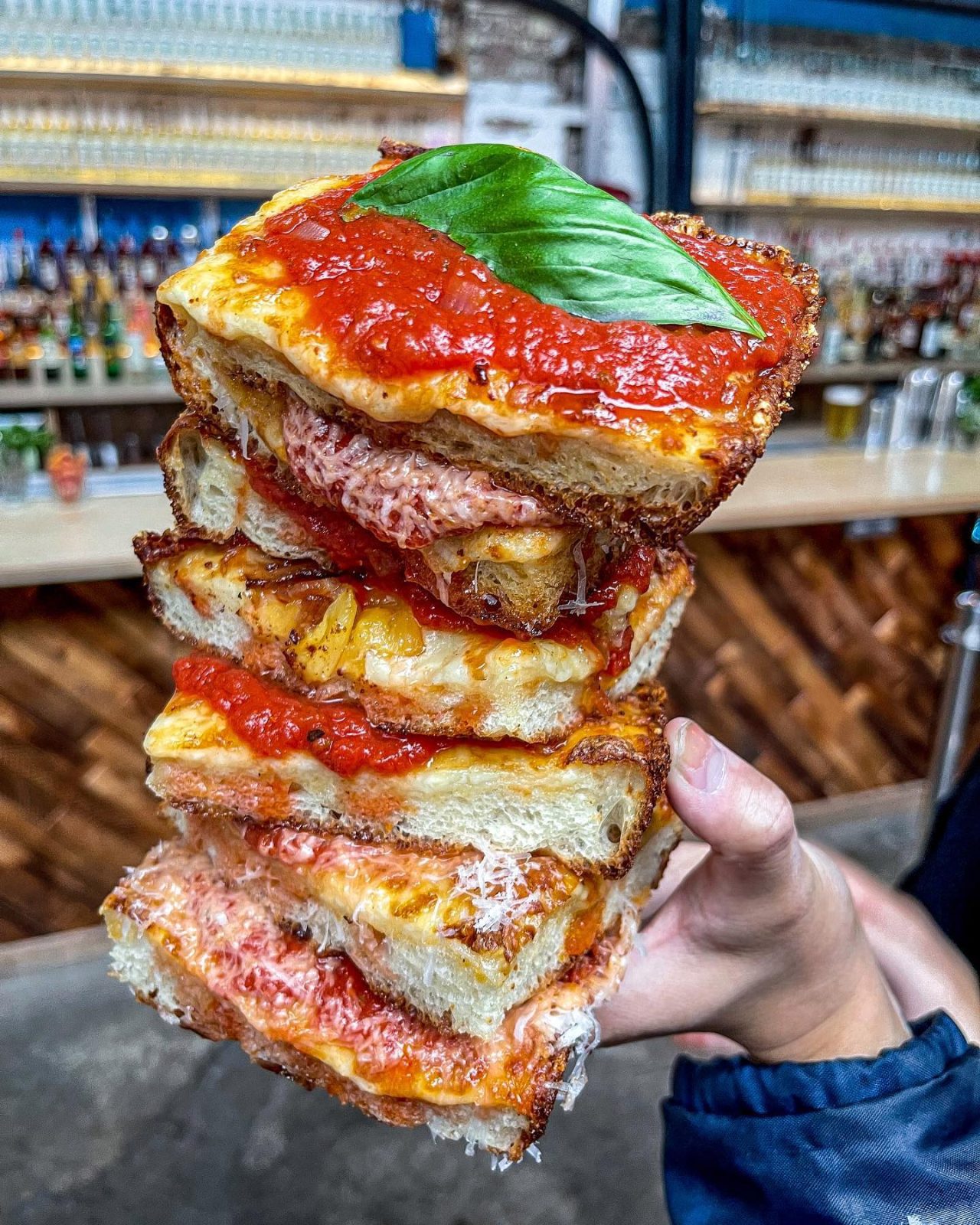 If you don't feel like gorging on pizza and just want one dish, you can also opt for the booze-only bottomless deal. Priced at £27, this will get you a slice of your choice and 90 minutes of endless drinks from a set list.
Usually, this £27 bottomless deal runs throughout the week from 12-3pm, but with Ramona currently not opening in the day throughout January (and possibly some of February) it will be limited to Saturdays only.
The new 'endless pizza' deal, however, is available between 12-5pm on Sundays only. This will cost you £15 for limitless pizzas from the slice bar or, if you want endless pizza and booze, it'll set you back £35 in total.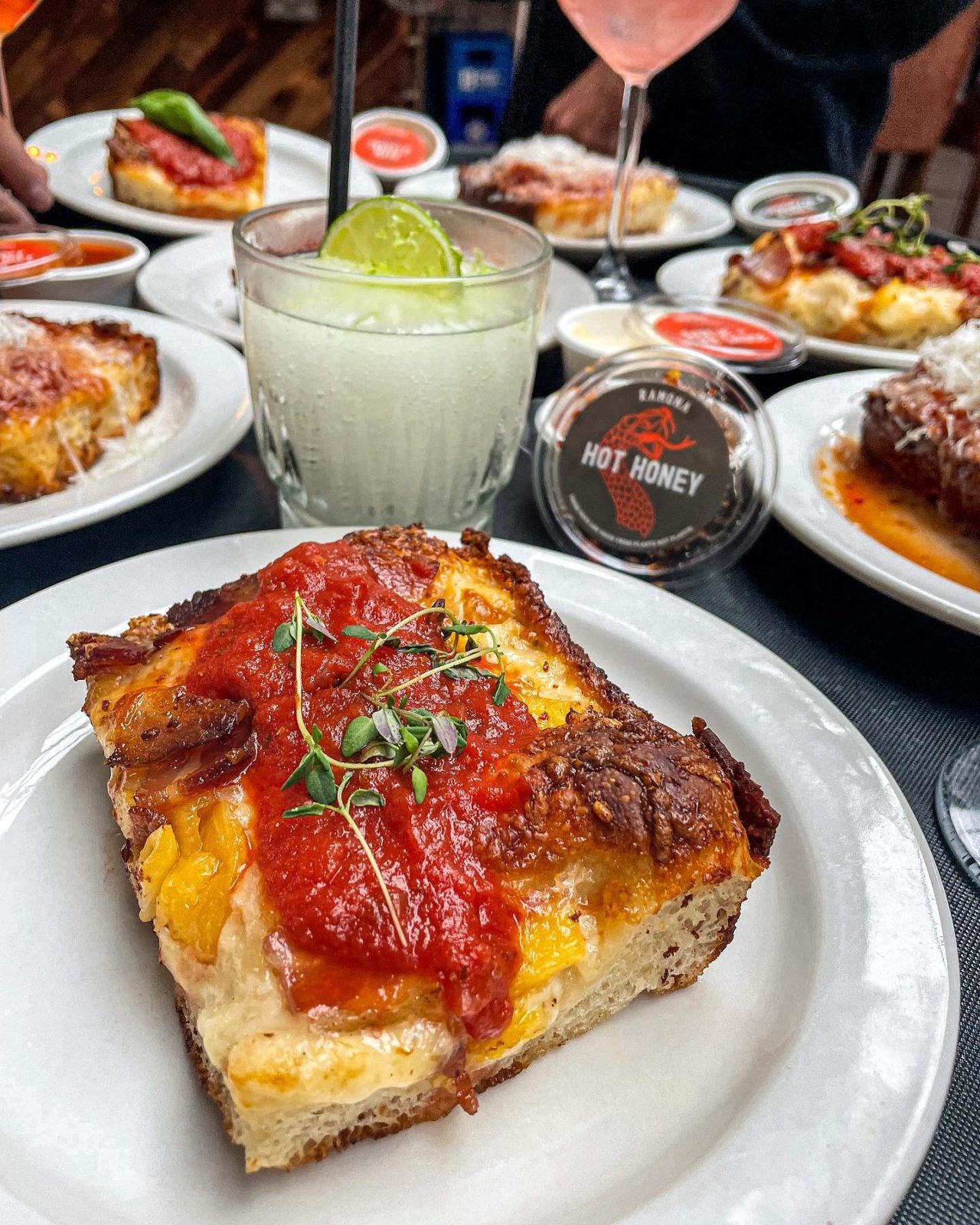 After navigating the pandemic, taking home the Best Newcomer Award at the Manchester Food and Drink Festival and bringing two of the hottest new venues to the city, the team behind Ramona and The Firehouse are heading into 2022 with their most trailblazing chapter yet.
Alongside great scran and drinks, the team has also just announced plans to launch a new live entertainment programme to champion and support independent musicians and artists in Manchester.
The team is also launching their own in-house radio station, alongside five nights of entertainment.
As part of this new schedule, it will bring will be bringing free live performances and DJ broadcasts to Manchester from Wednesday – Sunday, meaning you can catch some serious vibes whilst chowing down on those gorgeously-fluffy slices of theirs.
To find out more, visit the Ramona website here.
Feature image – Ramona