Audio
Watch the moment Blossoms surprise fans with intimate Night & Day gig
What a moment this was...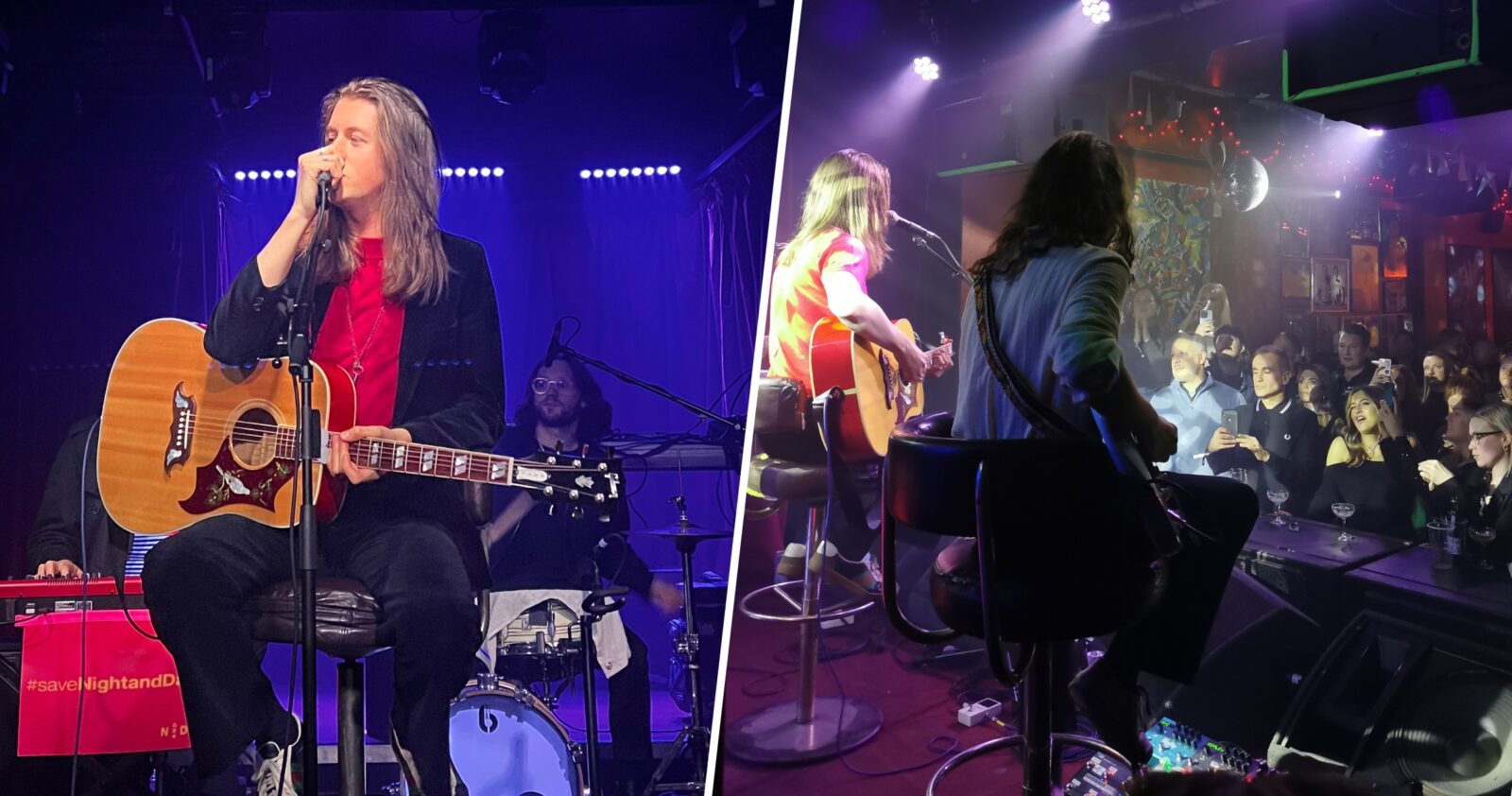 Blossoms stunned fans last night with a surprise set at the legendary Night & Day Cafe.
The lads from Stockport appeared on stage at a party created to mark one year to go for the new Co-op Live Arena.
The enormous 23,500-capacity venue, which counts Harry Styles as an investor, is taking shape beside the Etihad Stadium and is set to open next winter.
To celebrate the official one-year countdown, Co-op Live hosted a party at Night & Day – then pulled out all the stops with a set from Blossoms.
The group are set to play four huge gigs at the O2 Apollo in Manchester this weekend, in support of their latest album Ribbon Around the Bomb.
But the Stockport five-piece chose a much more intimate setting for a very chilly night in Manchester, squeezing themselves onto the tiny (but iconic) stage at Night & Day.
You can watch a video of the group on stage below:
Taking to the stage with a poster proudly declaring '#SaveNightAndDay' strapped to the keyboard, Blossoms leapt into action despite the notable lack of elbow room compared to the arenas they've become accustomed to.
The group churned through acoustic versions of their hit songs including Charlemagne, Your Girlfriend and Honey Sweet.
They added that they played their first ever show at Night & Day, some nine years ago – what a stratospheric rise to fame.
The evening was bookended by local legend Clint Boon, who championed the new Co-op Live arena in a heartfelt speech.
Read more
He described it as 'one of the most important venues in the UK' and labelled it a 'unique venue' that will be 'very special' to Manchester.
The groundbreaking Co-op Live Arena will be the first in the UK to be built with music events as a priority.
When the build completes, it will have the largest floor space of any indoor venue, a lower ceiling than other arenas, and tiered seating that will take fans closer to the action.
You can get the last few tickets for Blossoms at the O2 Academy Manchester here.
Featured image: The Manc Group