News
A giant Manchester bee sculpture is being created out of knives and guns from local streets
The bee sculpture is being created in collaboration with Greater Manchester Police and The British Ironwork Centre.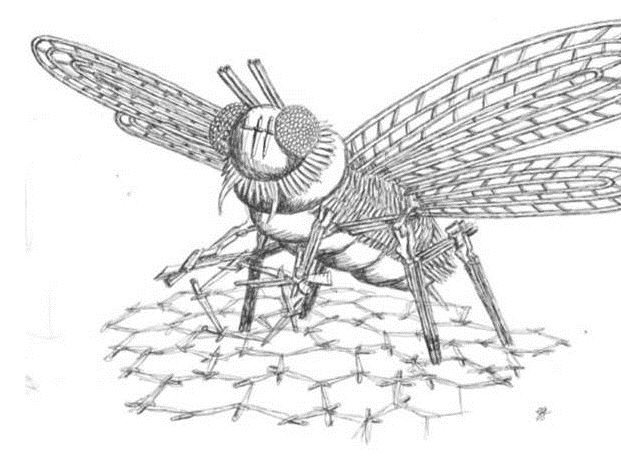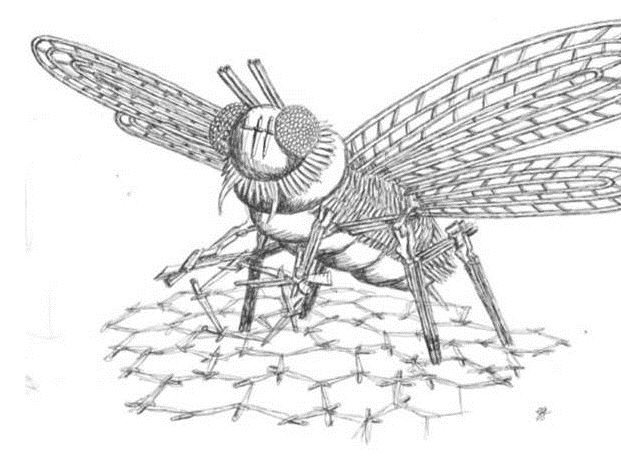 A new giant bee sculpture is set to be constructed in Manchester – only this one is a little different to the statues that flew in for the Bee in the City art trail in 2018.
The newest addition to the hive is an insect made entirely out of weapons collected on the streets of Greater Manchester.
These include knives, guns, blades, and other sharp instruments surrendered to local police in 2020.
This bee sculpture – created by The British Ironwork Centre in collaboration with Greater Manchester Police – will stand both as a monument for anti-violence and as an "educational tool."
In the space of five months, as many as 1,000 weapons were handed in to GMP as part of a 'Forever Knife Amnesty' campaign.
Secure knife bins were made available at police stations within the region – and remain in place to this day.
Speaking in July, Sergeant Paul Nolan of Greater Manchester's Violence Reduction Unit said: "The bins remained available throughout the Covid-19 pandemic as a safe option to dispose of a weapon for those who may have felt vulnerable.
"We are delighted with the number of knives that have been deposited. Any knife or weapon which is handed in is one less on our streets, and more importantly, one less that cannot be used as part of a crime."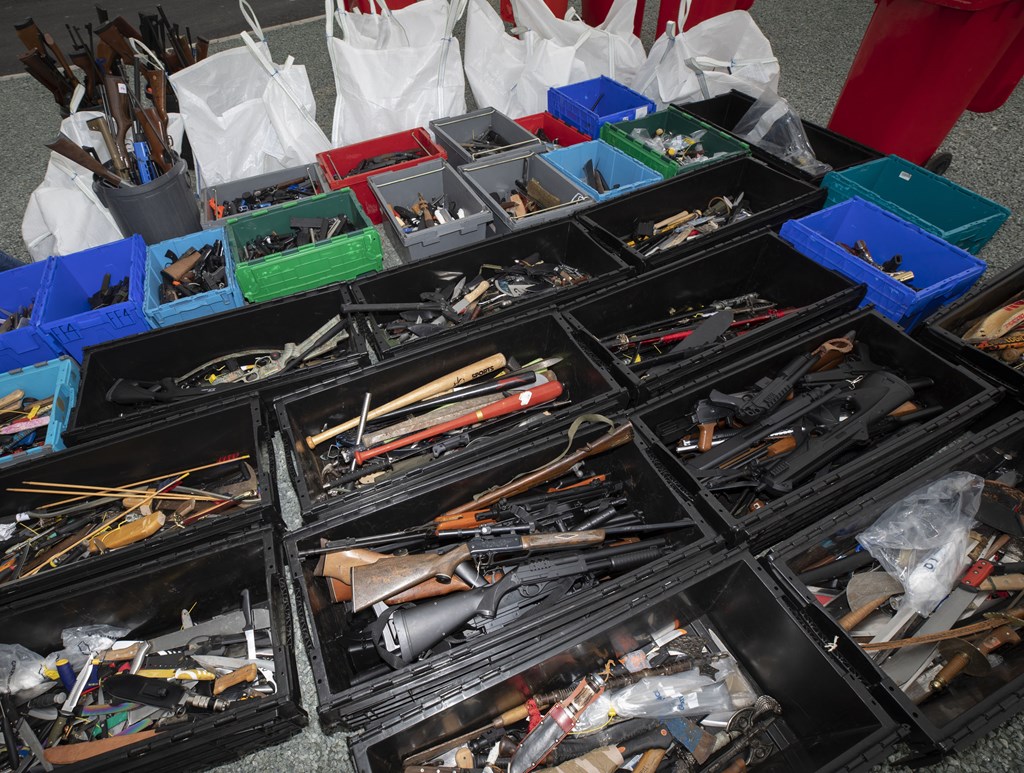 The assembly of the bins had also been made in conjunction with the British Ironworks Centre, who claimed that Manchester was the first city of its kind to commit to such a project.
In a statement on the upcoming bee sculpture, the centre commented: "Taking inspiration from Manchester's bee symbolism, the monument will take on the form of a giant bee, watching over the city and providing a reminder of a stance against violent and aggressive behaviour.
"It will be used by GMP and the wider region as an educational tool.
"A suitable location for the monument is still yet to be decided upon but, of course, it will be placed in a very prominent position where the maximum number of residents and visitors will be able to view it and learn of its meaning."
There are also conversations about Manchester hosting the Knife Angel in August 2021 – an astonishing sculpture made from over 100,000 seized blades.