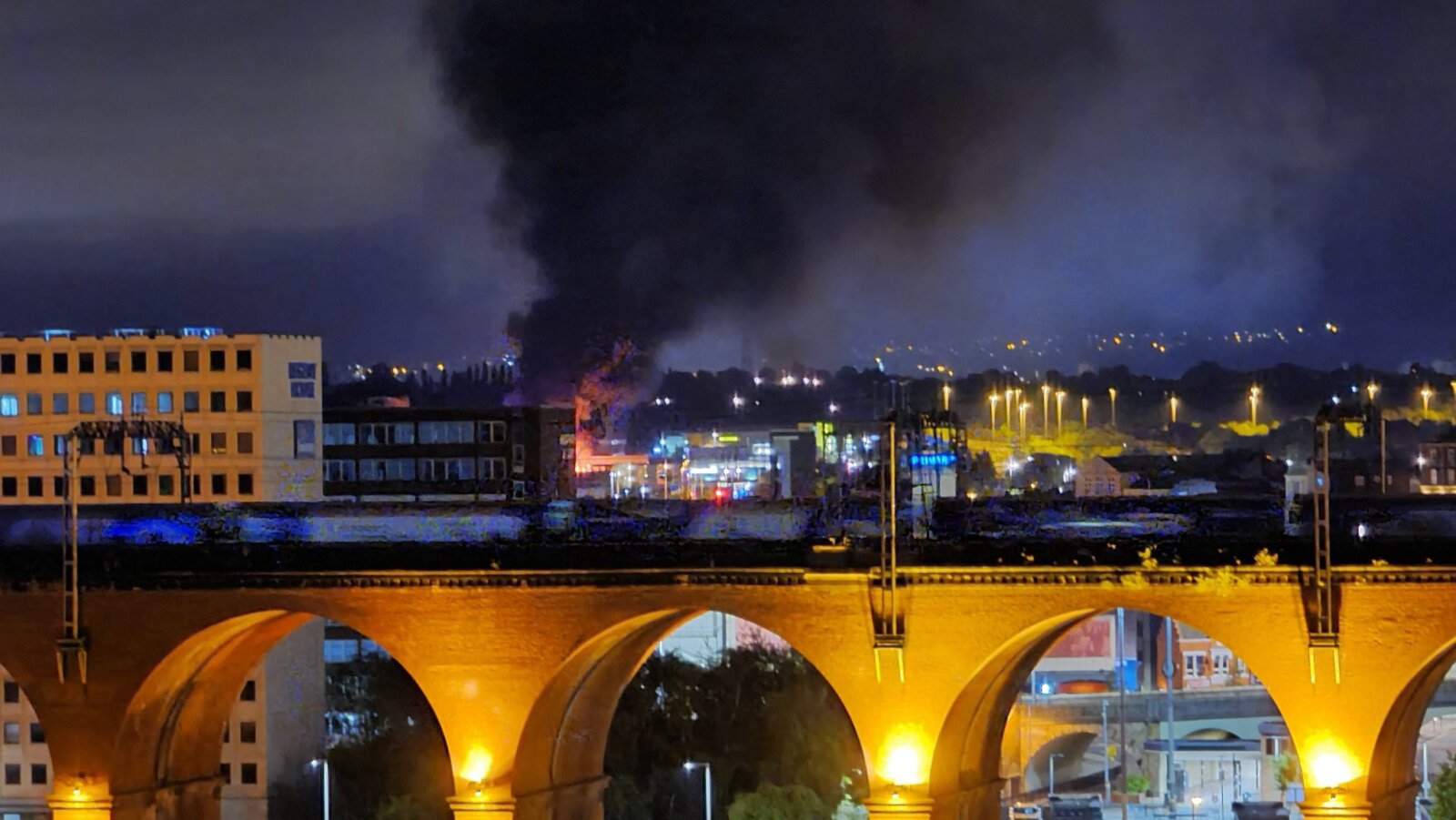 A huge fire erupted on a Stockport industrial estate in the early hours of this morning – ravaging the Guy Salmon Land Rover and Jaguar showroom.
More than half a dozen fire engines rushed to the scene on Bailey Road to tackle the blaze – which had sent balls of fire and plumes of smoke up into the air.
Greater Manchester Fire & Rescue Service confirmed their firefighters were on the scene, warning local residents to keep their doors and windows closed.
People have been urged to avoid the area.
Users on social media have posted pictures of the incident – which appears to have left behind the charred remains of burnt-out vehicles.
A police cordon is in place and the latest reports suggest that most of the fire has been tamed.
Emergency services remain on the scene.