News
A new £45 million 18-storey luxury hotel has opened in Manchester city centre
'Clayton Hotel Manchester City Centre' has sleek modern interiors, 329 bedrooms, and plenty of flexible work and event spaces.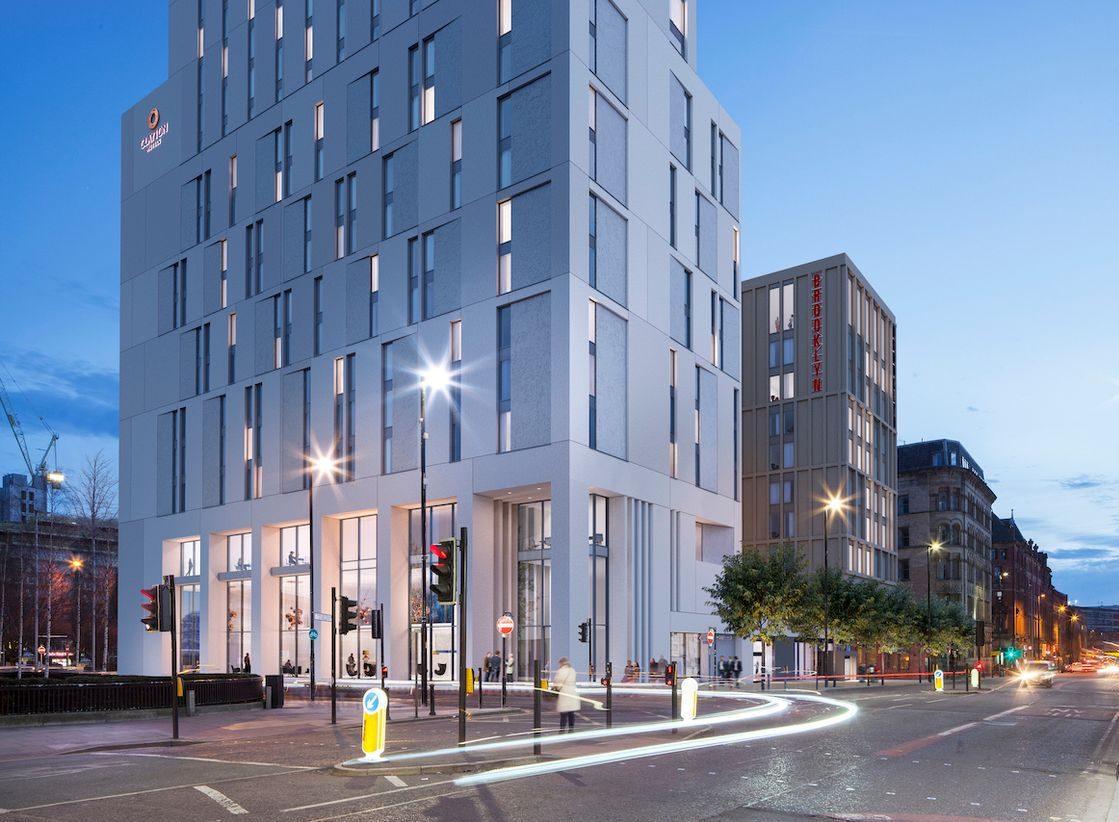 A new £45 million four-star luxury hotel has opened its doors in the heart of Manchester city centre this week.
Clayton Hotel Manchester City Centre – which is part of the Dalata Hotel Group, and is the company's second site in Manchester – is located on Portland Street with a wide range of shopping destinations, art galleries, bars and restaurants, and more on the doorstep, as well as being just less than a 10-minute walk away from both the convenient Piccadilly Gardens and Manchester Piccadilly railway station.
With 18-storeys and 329 bedrooms that are perfect for relaxing in after a busy day in Manchester, Clayton Hotel features sleek modern interiors, with a mezzanine overlooking the bustling bar area on the ground floor, and a stunning feature staircase.
The site of the new hotel was previously home to a 12-storey office block, which was demolished as part of the £45 million project.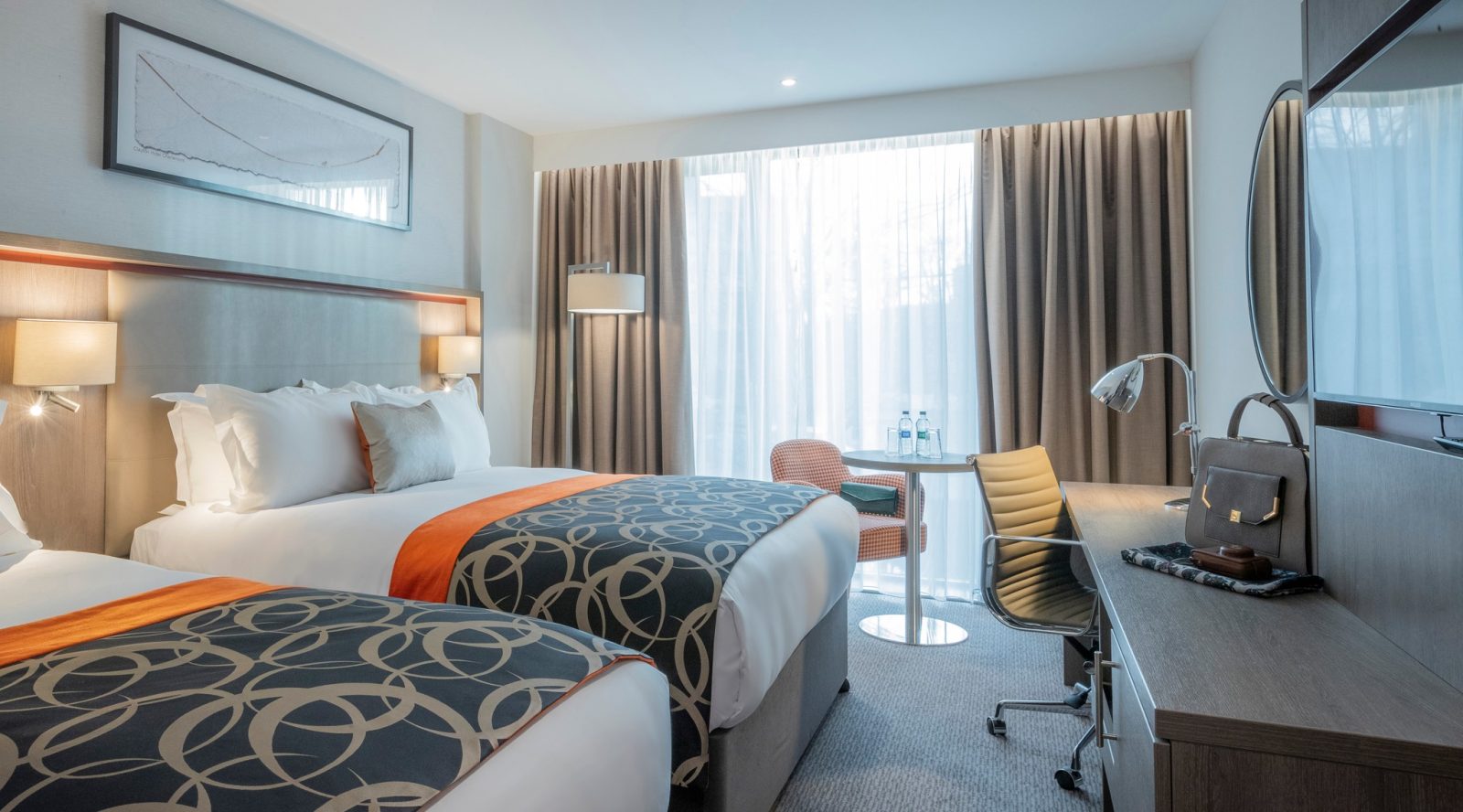 In its place, the new luxury hotel has five state-of-the-art meeting rooms that are equipped with the industry-leading Clevertouch technology to host up to 153 delegates.
This makes it the perfect venue for events and to meet and do business in the city.
The hotel also provides air-conditioned rooms, a fitness centre and a bar, a 24-hour front desk and room service, along with free WiFi throughout.
And as well as both impressive business and accommodation facilities, Clayton Hotel Manchester City Centre is also home to the No. 55 Restaurant & Bar, which is an ideal place to grab a bite to eat at any time of the day, and prides itself on working with local suppliers to offer a range of modern British cuisine.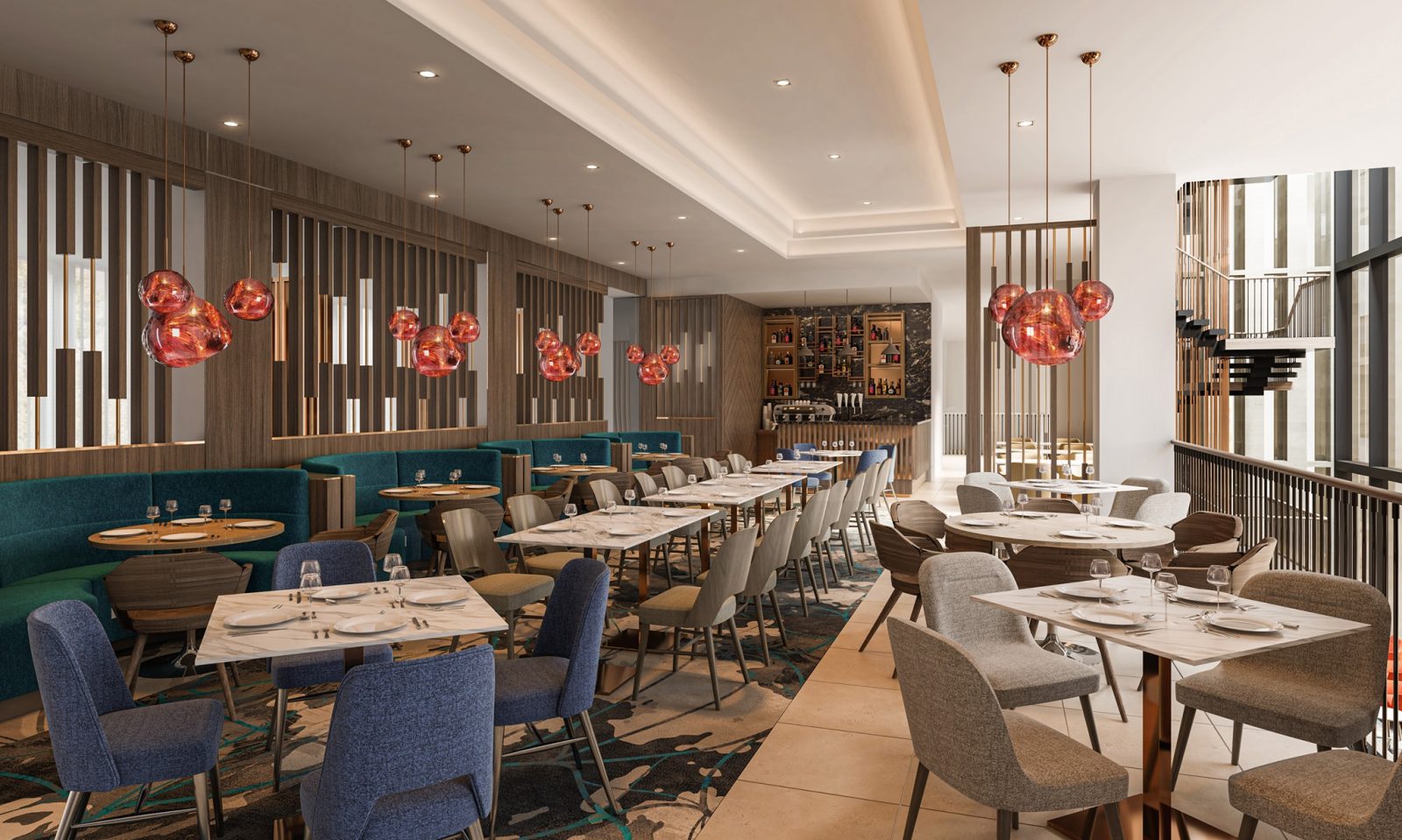 Dermot Crowley – Chief Executive of the Dalata Hotel Group – said the hotel's opening this week was further evidence of the company's confidence in Manchester and the North West region, adding that this is "the first of six new hotels that we are opening in the first half of this year".
He also said that the company is continuing to look for "further opportunities" in the large cities around the UK.
He continued: "Clayton Hotel Manchester City Centre has been made possible through the hard work of our partners on the project – Russells WHBO who constructed the hotel, Property Alliance Group who put together the project as developers, and Aviva who funded the scheme."
Clayton Hotel Manchester City Centre has created 87 new jobs.
"We recognise the current challenges in recruiting and retaining people in the hospitality industry as a result of COVID," Mr Crowley admitted, "but we look to overcome these challenges by offering people opportunities to grow their careers in Dalata within a culture of integrity, fairness and inclusion."
"I look forward to seeing this new hotel become an established part of the Manchester community in the coming months and years," he concluded.
Alex Russell – Managing Director of Property Alliance Group – said the opening of is the "culmination of several years of planning and hard work by the whole project team," and that it's "fantastic" to see the hotel begin to welcome its first Manchester visitors.
Clayton Hotel Manchester City Centre also holds the 'We're Good to Go' industry standard, which demonstrates a commitment to comply with all COVID-19 safety guidelines, and you can find more information here.
Featured Image – Clayton Hotels