News
A retro Blockbuster-themed bar is opening in Manchester
'Blockbusters NQ is not the best 'streaming' service, but we are the best 'get you steaming' service.'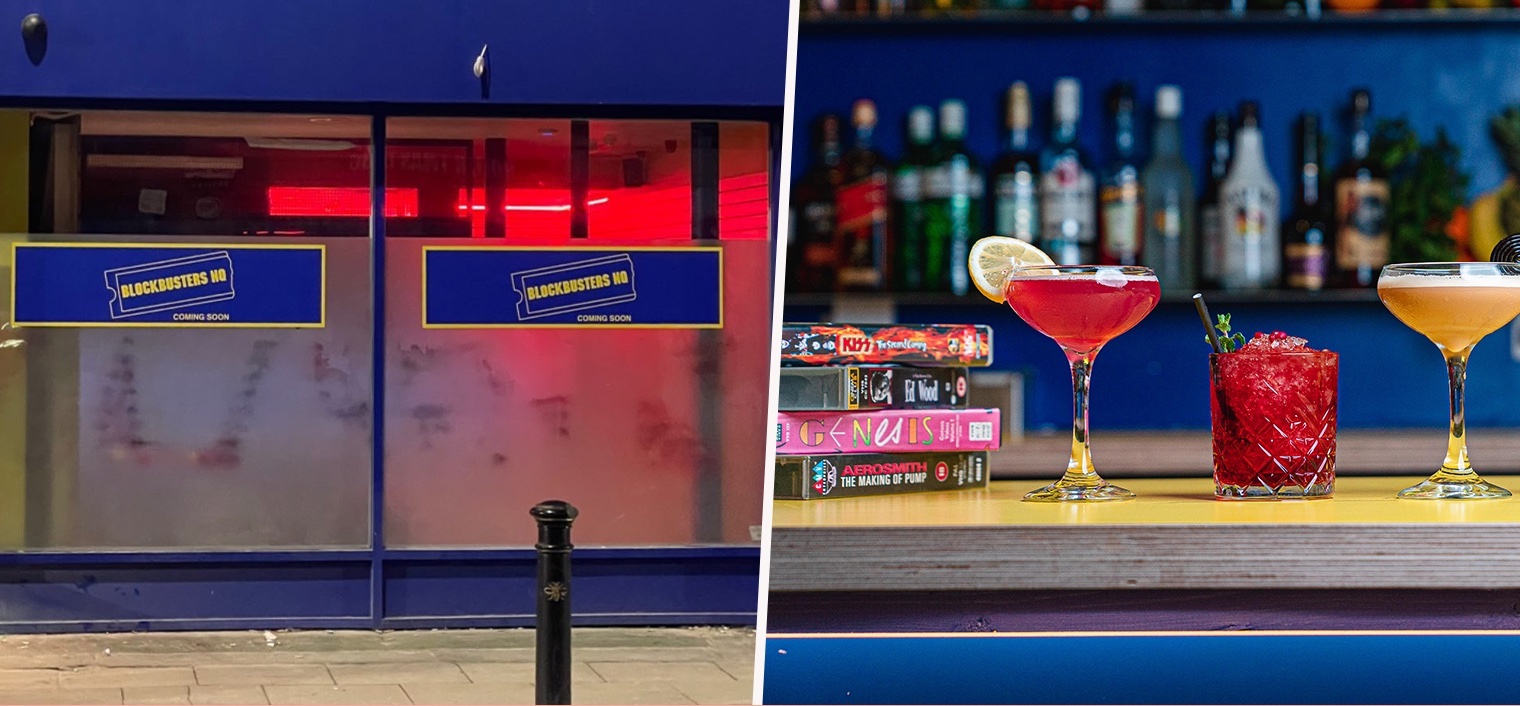 Nostalgia and the noughties are having quite the moment right now, and let's be honest, nothing says Y2K quite like spending your Friday night in a Blockbuster.
Since the closure of the popular video-rental chain in 2014, there's famously been just one left in the world in Bend, Oregon. Until now, that is (well, sort of).
Due to open on Manchester's Oldham Street later this month, Blockbusters NQ will pay homage to the glory days of video rental with a new video shop-themed bar.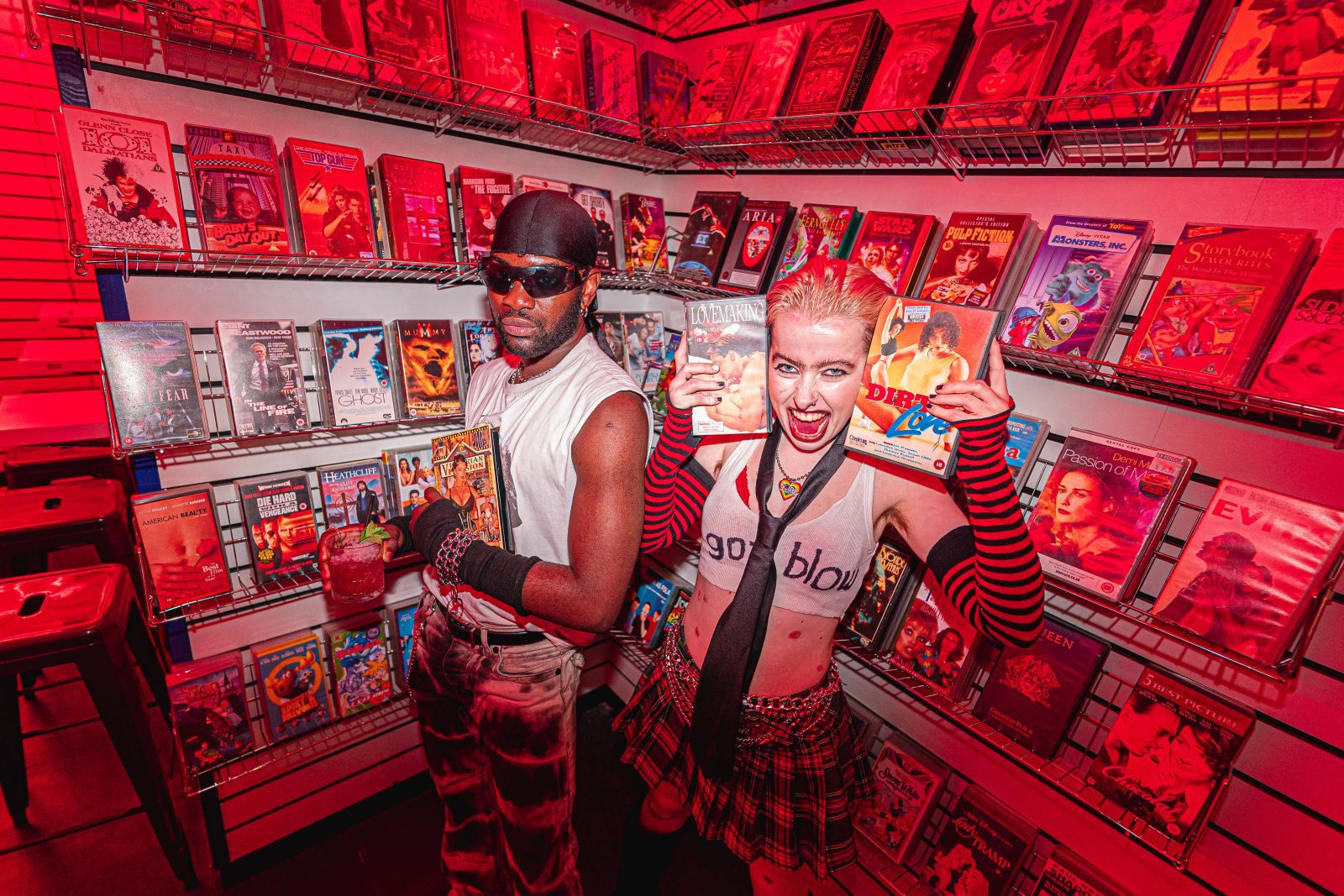 It comes from the owners of Chakalaka, the Northern Quarter's South African bar and restaurant, which sits just across the road from the new space.
Decked out in the Blockbuster's signature yellow and blue colour scheme, just like the real thing its walls are covered in video cassettes and old TVs playing cult classics, with a stereo belting out soundtracks from decades past for the ultimate nostalgia trip.
Split across two floors, its main floor is modelled on the classic Blockbuster store set up and even includes a 'naughty films' section hidden at the back.
Downstairs, meanwhile, black walls, velvet chairs, and a sparkly stage for performances lend a cinematic feel to the bar's entertainment space.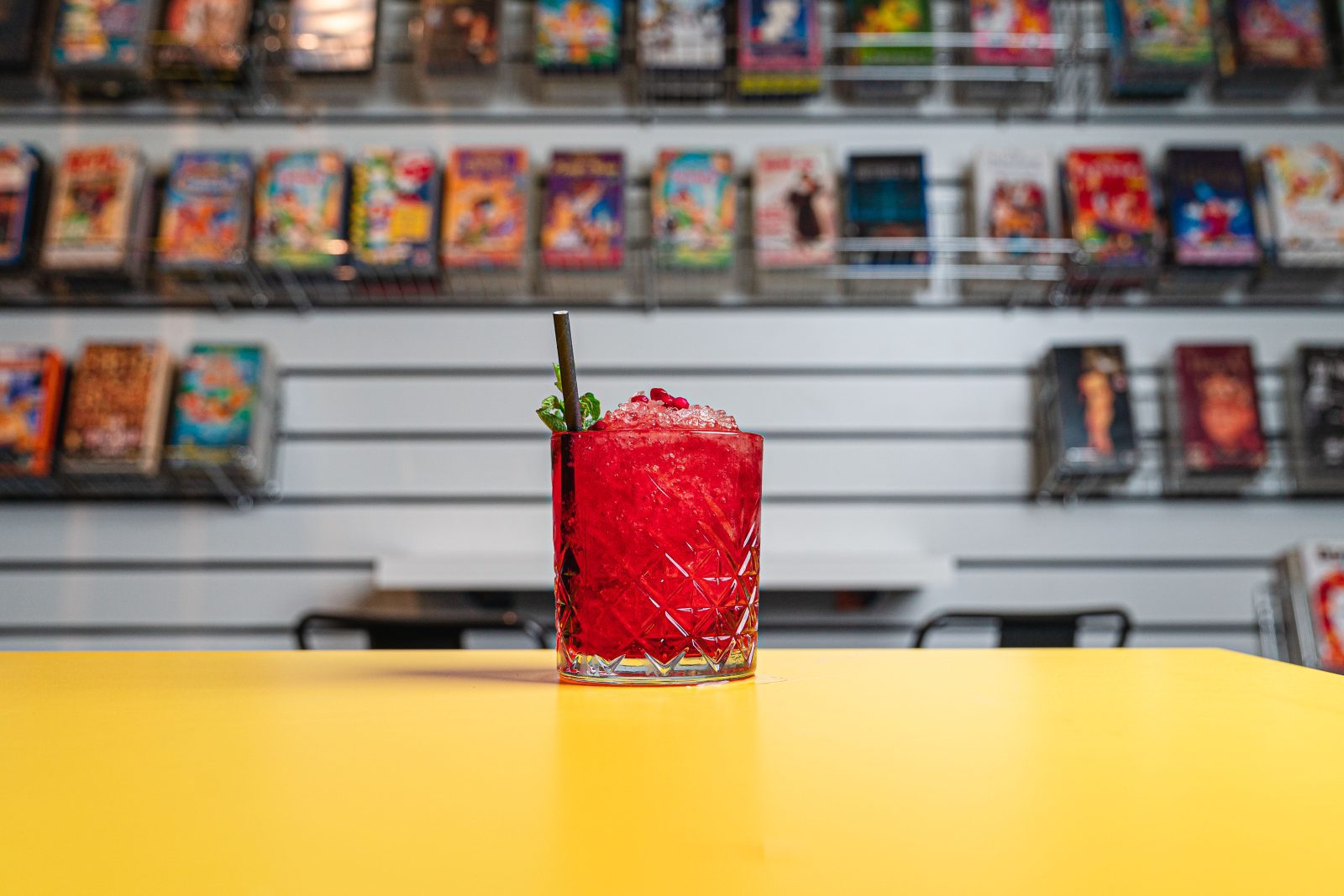 Drinks-wise, cocktails include the VHS'presso martini (garnished with a VHS-style liquorice swirl), a G&T with a pomegranate twist (amusingly called the PG &T) and the Alcopop-corn cocktail, a creamy and sweet popcorn inspired drink.
Blockbusters NQ will also serve popcorn in quirky flavours like roast chicken and beef burger.
Speaking on the new opening, owner Stewart Dean said: "I truly wanted to make somewhere special that people get excited by.
"I was a huge fan of video stores and my favourite bars are those that immerse you in a secret or provide a bit of an escape.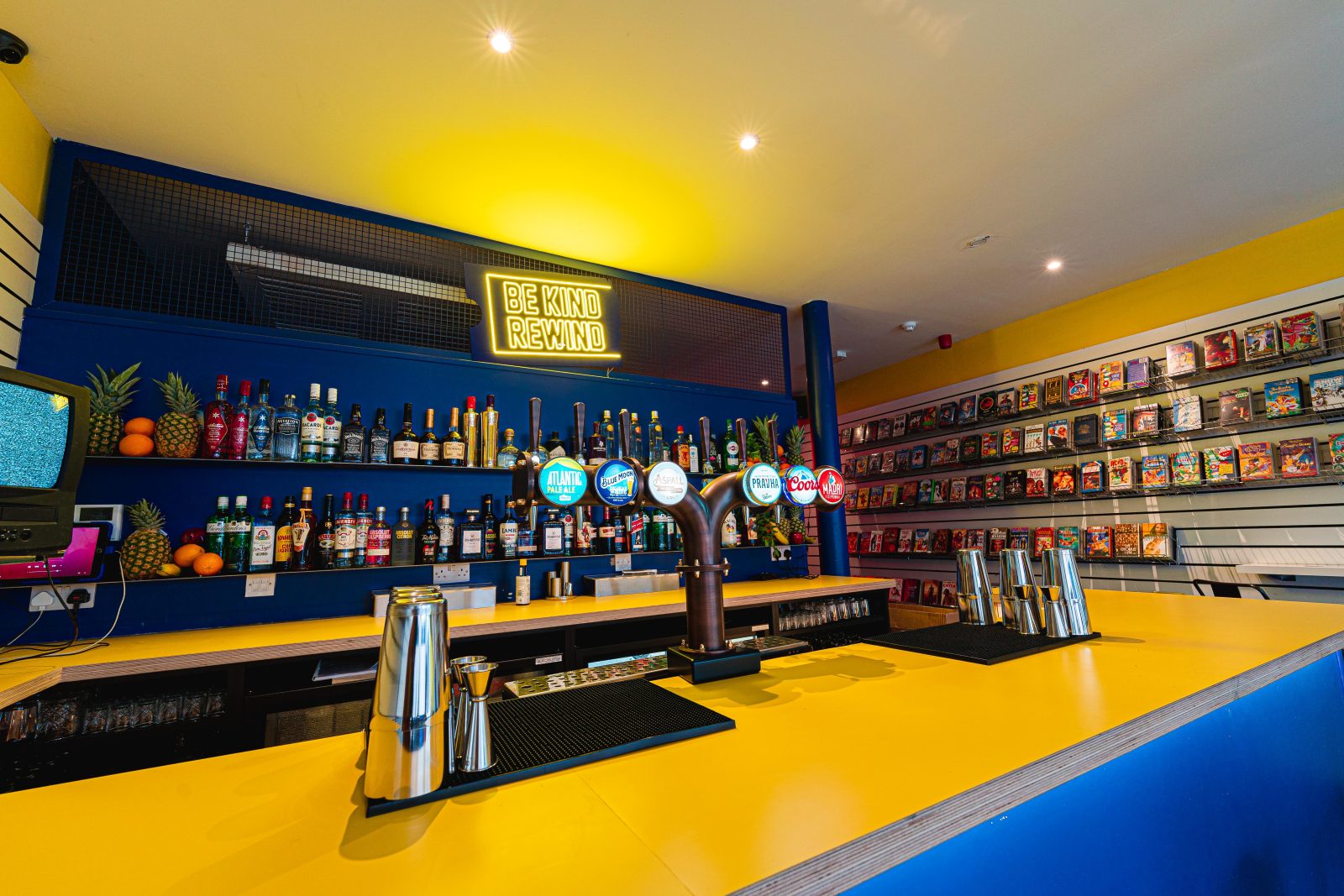 "I thought what better homage to an iconic part of our history than to create a parody of Blockbuster, one where you can drink, and the only returns here are for another hit of fun and nostalgia."
A message on the bar's website adds: "F*ck the future. Back in the day Blockbuster was everywhere.
"We miss it and we think it's about time the brand made a return – one where you can drink, and the only returns here are for another hit of fun and nostalgia.
Read more: New supermarket rivalling Aldi and Lidl to launch in UK
"Blockbusters NQ is not the best 'streaming' service, but we are the best 'get you steaming' service. We have a modern list of cocktails and a casual and friendly atmosphere. We are here to stay well into the future so be kind and rewind with us."
Blockbusters NQ is set to open on 27 May in Manchester's Northern Quarter. To keep up with its progress ahead of the opening date, follow the bar on Instagram here.
Feature image – Instagram / supplied