News
A salt and pepper dumpling pop-up has moved into a Manchester pub
A pop-up has moved into the Sadler's Cat pub selling salt and pepper dumplings, hash browns and chips.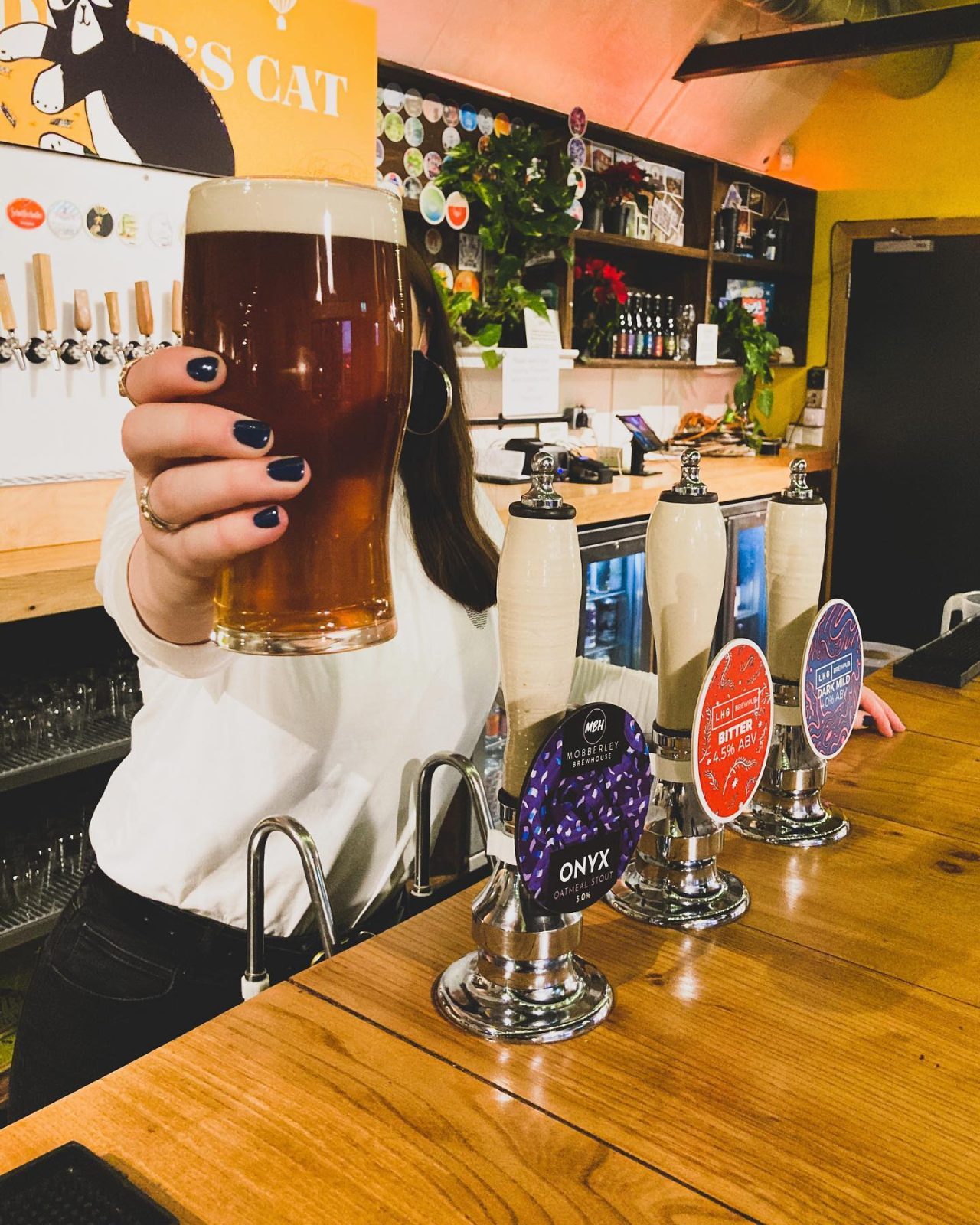 Any self-respecting fan of a good portion of salt and pepper chips should know that we have our neighbours in Liverpool to thank.
First originating there in the 90s, the Chinese-Scouse chippy hybrid has become something of a northern takeaway staple and most places in Manchester offer it as par for the course.
But now, this week, a group of Scouse cooks has moved into the Sadler's Cat pub to show us how it's really done – with a menu that offers up salt and pepper chickn dumplings, salt and pepper hash browns, and, naturally, huge trays of salt and pepper chips.
Did we mention that it's all vegan? Because it is.
Specialising in fusion dumplings, Desert Island Dumplings has previously popped up at the likes of Grub so eager street food fans may already have them on their radar.
The menu at The Sadler's Cat pub, served from 4pm in the week and 12pm on the weekend, offers a selection of different dumplings along with sides like drunk Teriyaki noodles, salt and pepper hash browns or chips, as well as chips, cheeze, and gravy.
Read more: Manchester brewery saves legendary pub The Pilcrow and renames it Sadler's Cat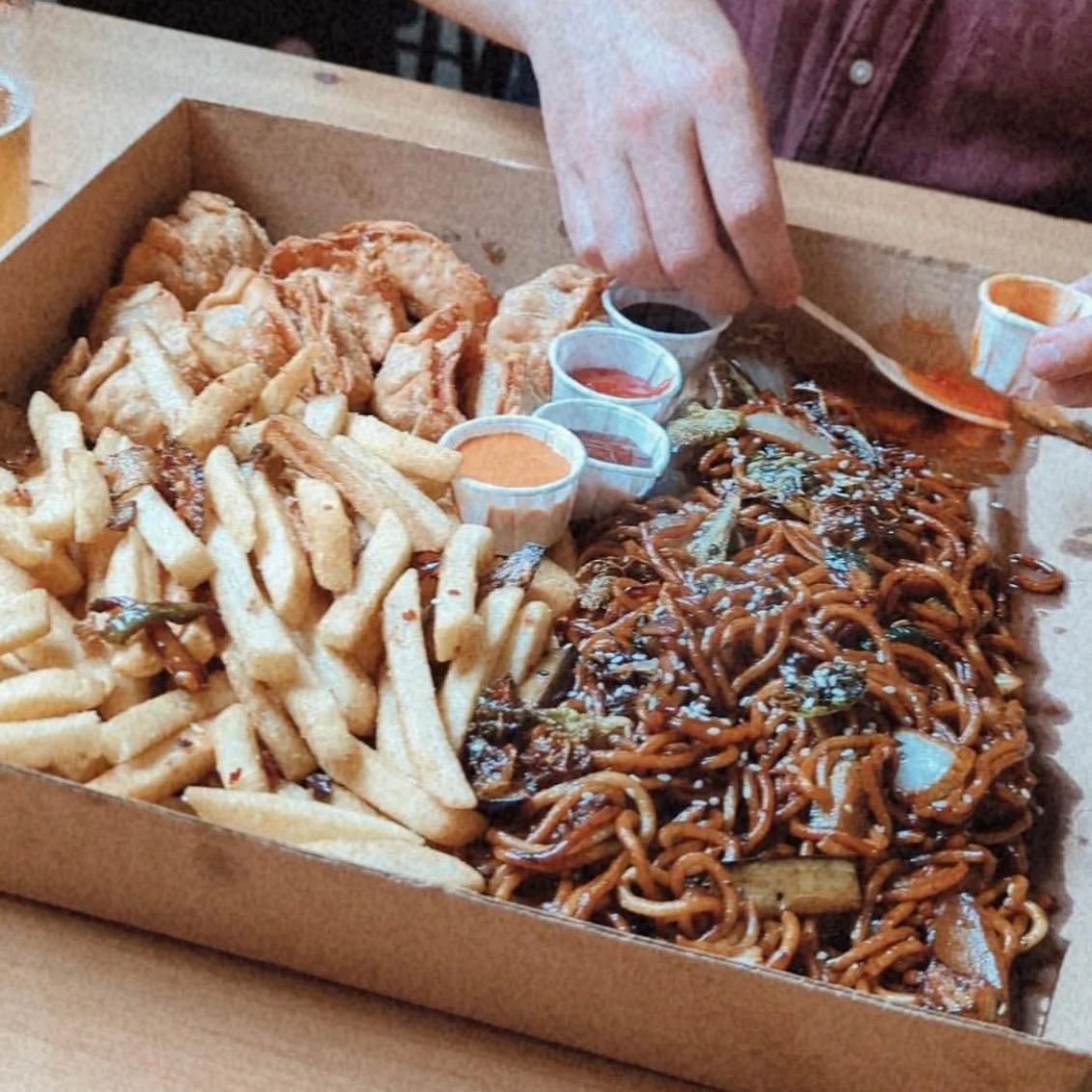 Dumpling flavours are far from traditional, with choices spanning the likes of smoky cheez pizza, hoisin mock duck, cheezeburger, lobster and salt and pepper chickn.
The menu also includes a regularly-changing dumpling 'flavour of the week', as well as two sweet pudding options in lemon drizzle and Lotus banoffee, both served with a sweet dip.
Prices start at £7.50 for 5 of one flavour, or £8.50 for 5 mix and match dumplings. Sides, meanwhile, start from just £3 for a portion of chips up to £5 for a portion of drunken noodles.
Alternatively, if you're in a big group you can opt for a sharer box, priced from £22 for 10 dumplings, salt and pepper chips and drunk Teriyaki noodles, or £32 for 25 dumplings, salt and pepper chips, noodles and hash browns.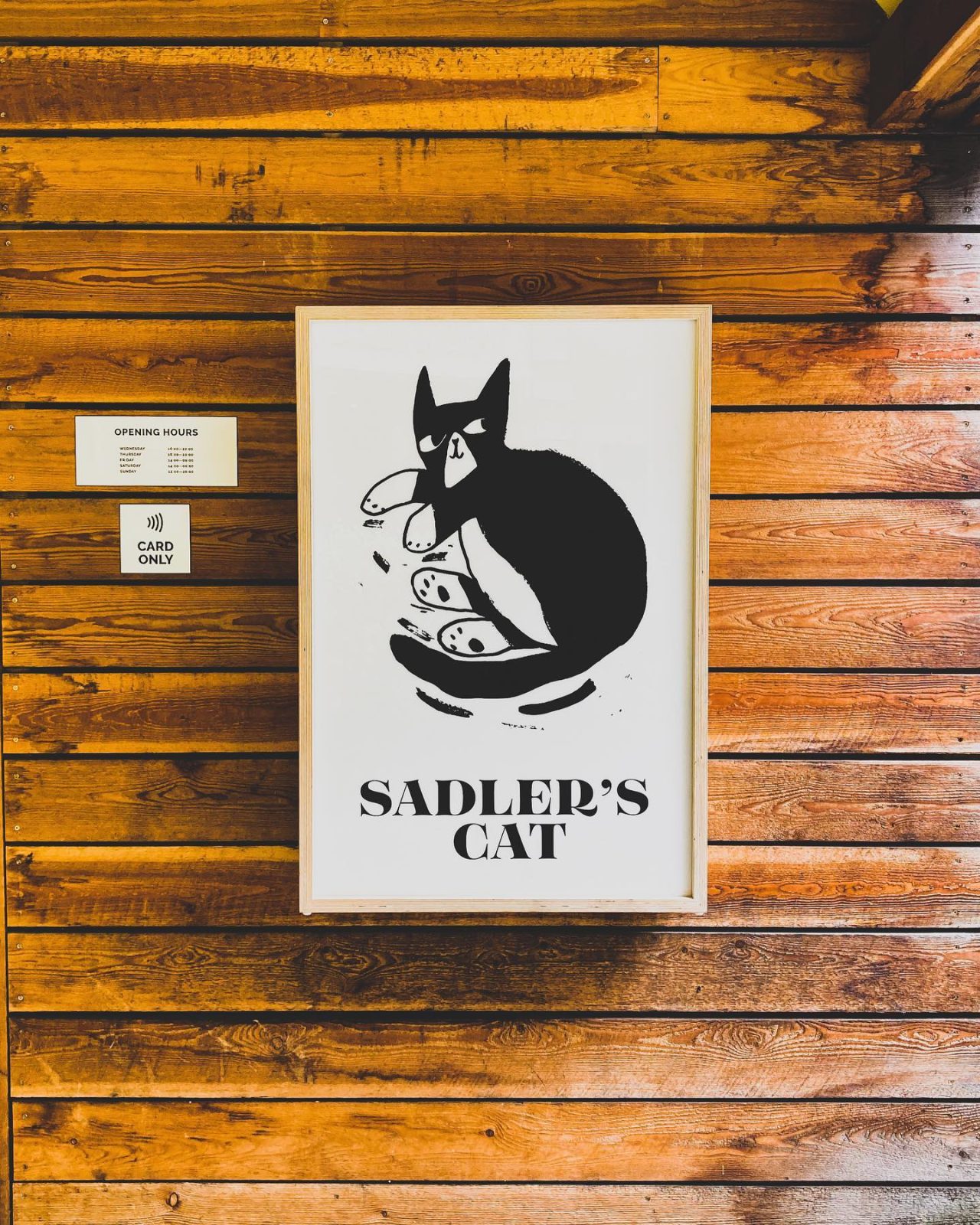 Formerly known as The Pilcrow, The Sadler's Cat changed hands last year after it was sold by the Common Group to Manchester's Cloudwater Brewery.
Read more: The tiny bagel shop in a brewery taproom on Piccadilly trading estate
It is the first proper pub for the brewery, which also has a taproom at the Piccadilly Trading Estate and is planning to open a new beer hall in the city centre waterside neighbourhood Kampus later this year.
Head down for your alternative dumpling fix and wash it all down with a range of locally-sourced beers from Cloudwater and other Manchester breweries, or if that doesn't do it for you, choose from the pub's selection of natural wine, spirits and softs.
To find out more, you can follow Desert Island Dumplings here.
Feature image – Sadler's Cat