News
A sneak peek inside the waterpark resort with 25 pools and 35 slides opening in Trafford
Therme Manchester will be a "unique experience never before seen in the UK".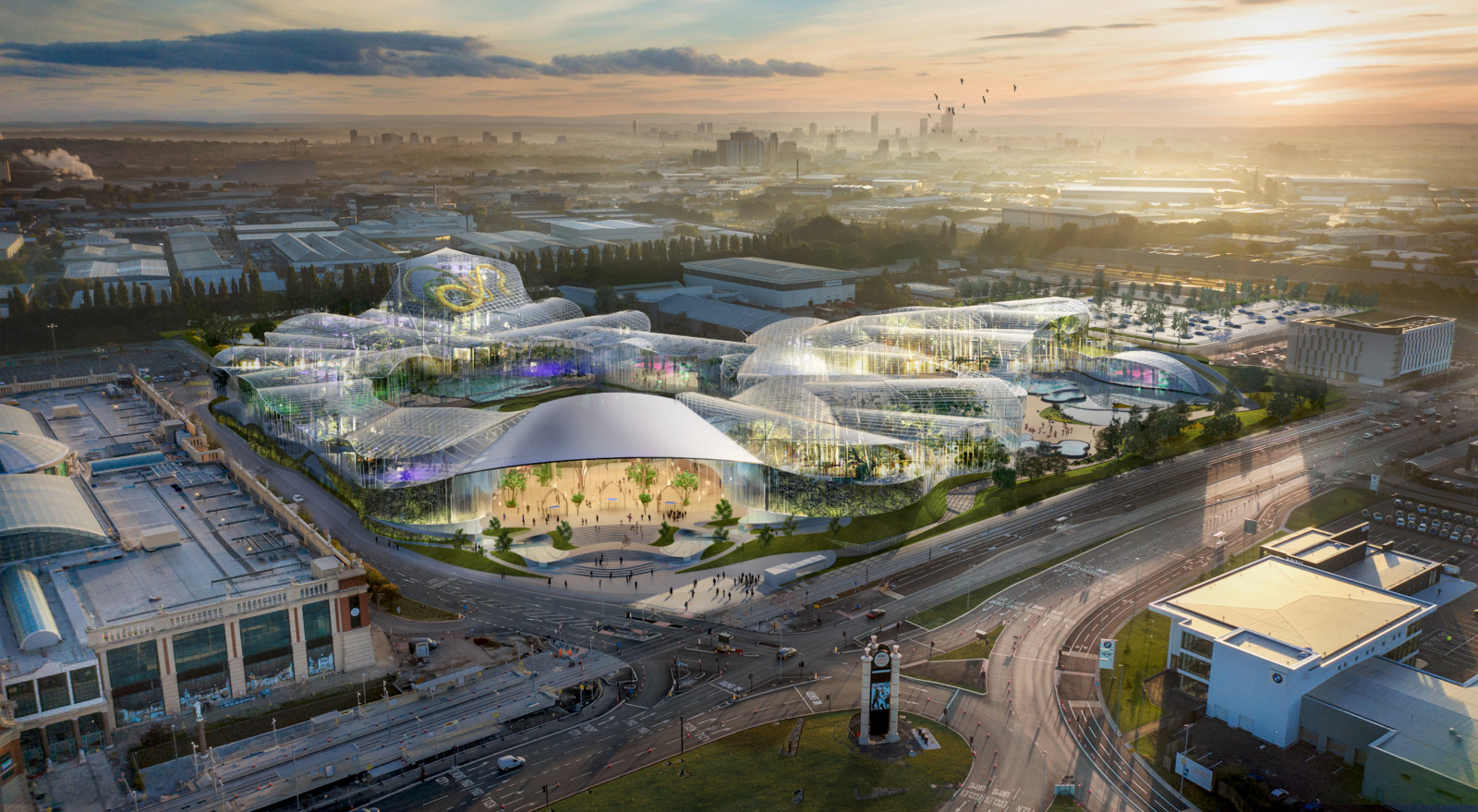 New images of the wellness resort and waterpark that's soon to open opposite the Trafford Centre have been released.
Bosses at Therme Group have now revealed that the resort – which will be named Therme Manchester, and has been dubbed an 'urban oasis' – will feature a whopping 35 water slides, 25 pools, and 30 saunas and stream rooms across its 25-acre site.
The resort is the first-of-its-kind in the country, is due to be double the size of the group's Bucharest site, and will combine water activities with wellbeing treatments, art, nature and technology to create a "unique experience never before seen in the UK".
The pools at the resort will be both indoors and outdoors, and over 1,500 palm trees will be planted to create a tropical feel.
Made up of several domed glass structures, the tropical environment will also feature wave simulation pools and exotic palm tree relaxation areas, along with warm-water lagoons, botanical gardens, swim-up bars, and therapeutic mineral baths – and, in true Manchester style, there are also plans for rooftop beehives too, with the hope of using honey from local bees in recipes at the on-site restaurants as well as in spa treatments.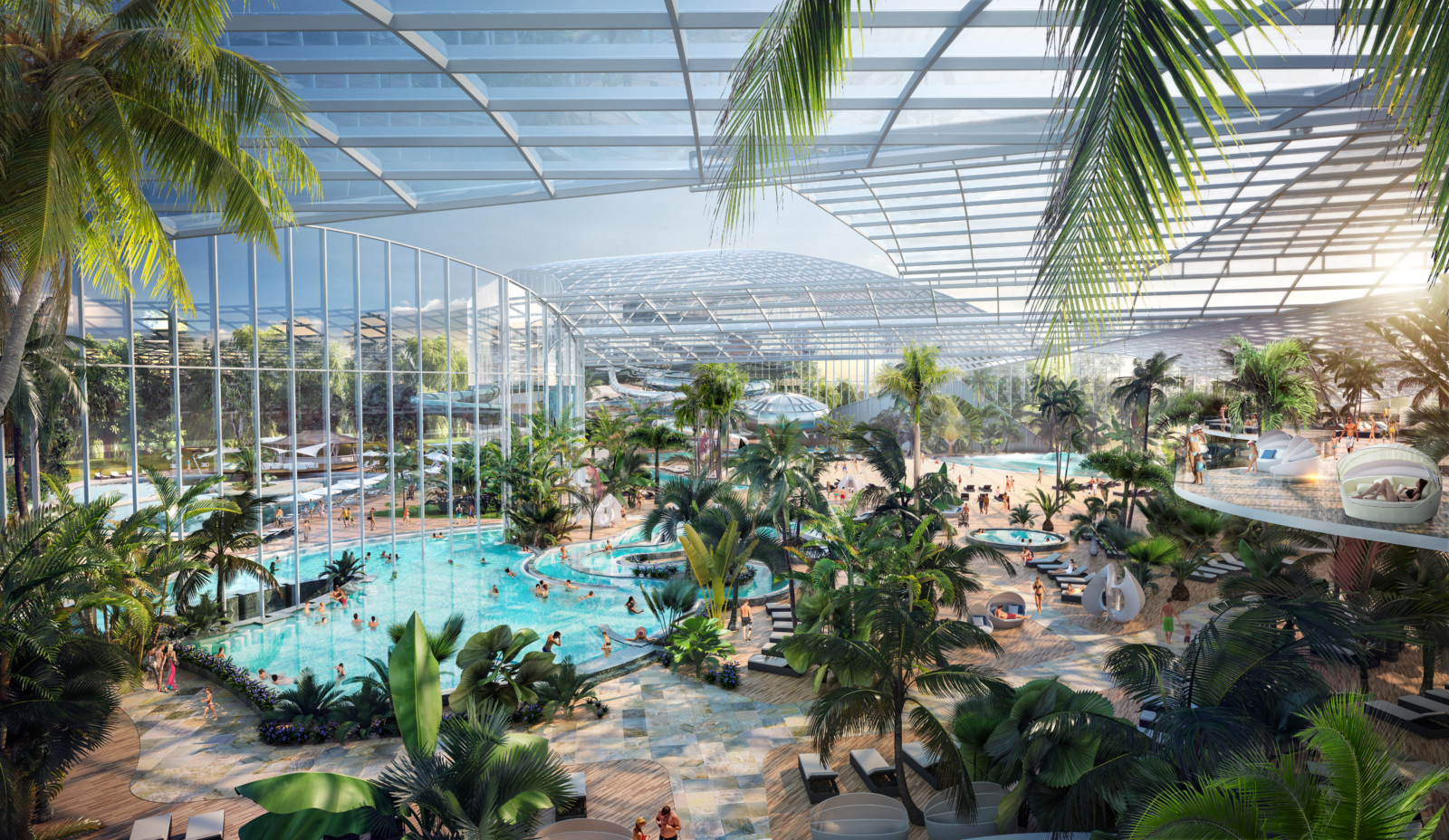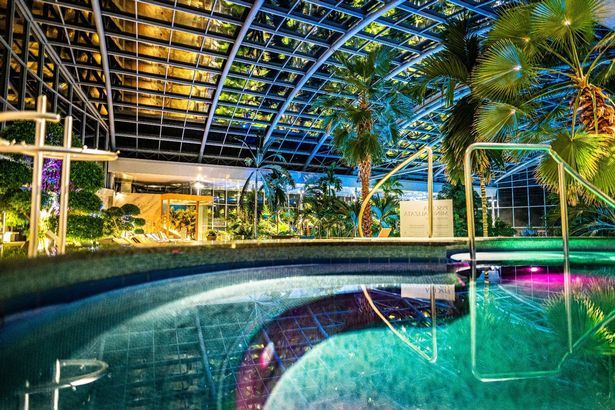 Water-based fitness, yoga, and pilates classes will also be on site – along with a range of bars, cafés, and restaurants serving snacks, light bites, and an à la carte service.
At the heart of the development will also be a spectacular 10,000sqm rose-shaped botanical garden, which is said to represent the national flower of England.
Costs for the project are expected to total £250 million.
Stelian Iacob – Senior Vice President of Therme Group Worldwide and CEO of Therme Group UK – claimed the park "will transform life for city residents and people further afield, creating a fun and accessible experience with profound health and wellbeing benefits for all."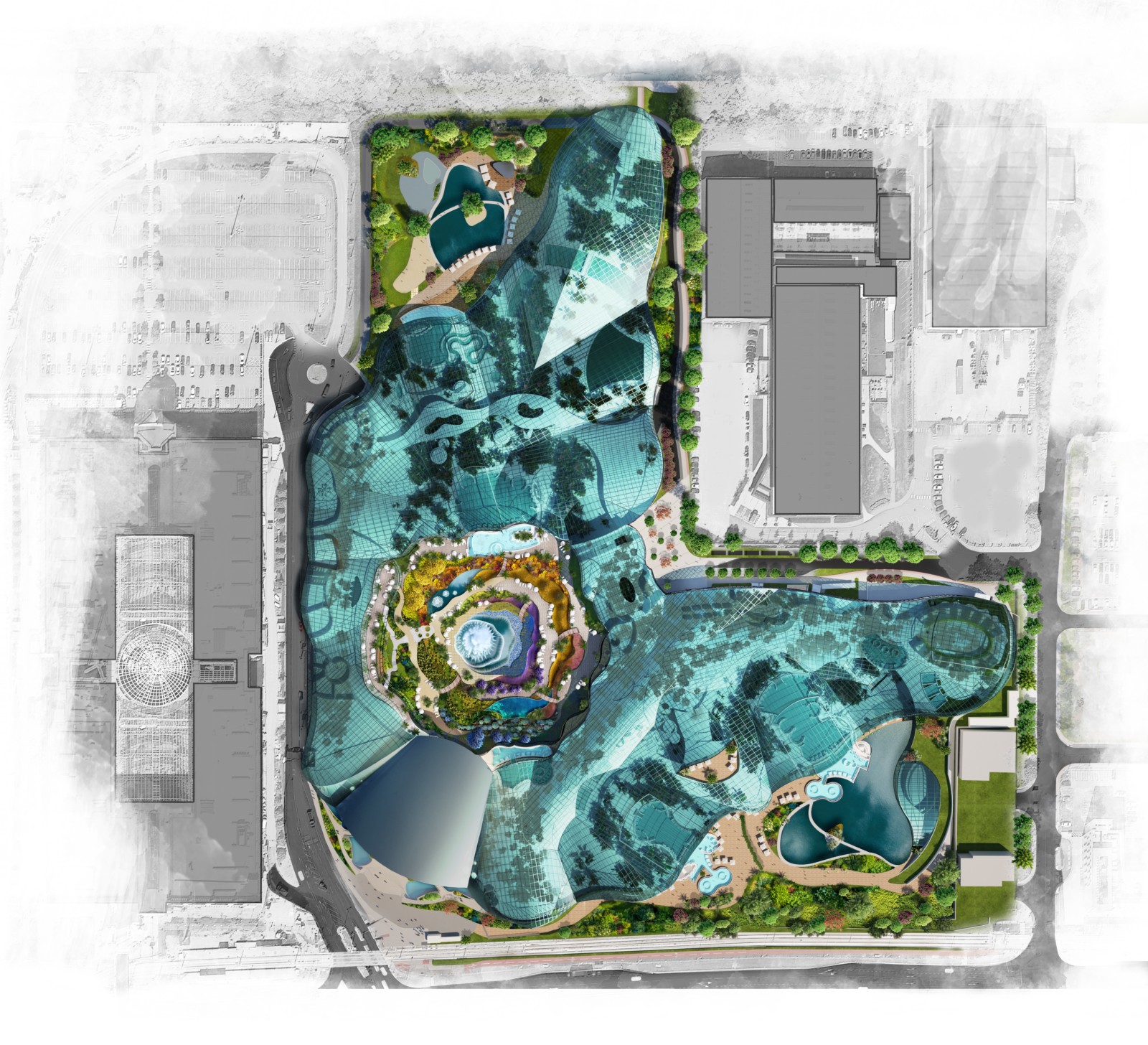 Richard Land – Chief Development Officer of Therme Group UK – added: "Therme Group is based on a belief that wellbeing should be accessible for all [and] the events of 2020 have shone a light on the necessity of this mission, especially for those in cities [so] Therme Manchester will redefine city wellbeing, enhancing mental and physical health through an experience based in water and nature.
"It will offer a unique holiday at home, that acts as a catalyst for healthy lifestyles."
Bosses say the development is still on track for a 2023 opening, although building work remains at a preliminary stage on the site, and expect to welcome over 1.5 million visitors to the Manchester site once open.
Featured Image – Therme Group