News
A Vietnamese sandwich shop is taking over the bungalow at KAMPUS
Altrincham's Bahn Vi is landing in Manchester for a month with a range of vegan delights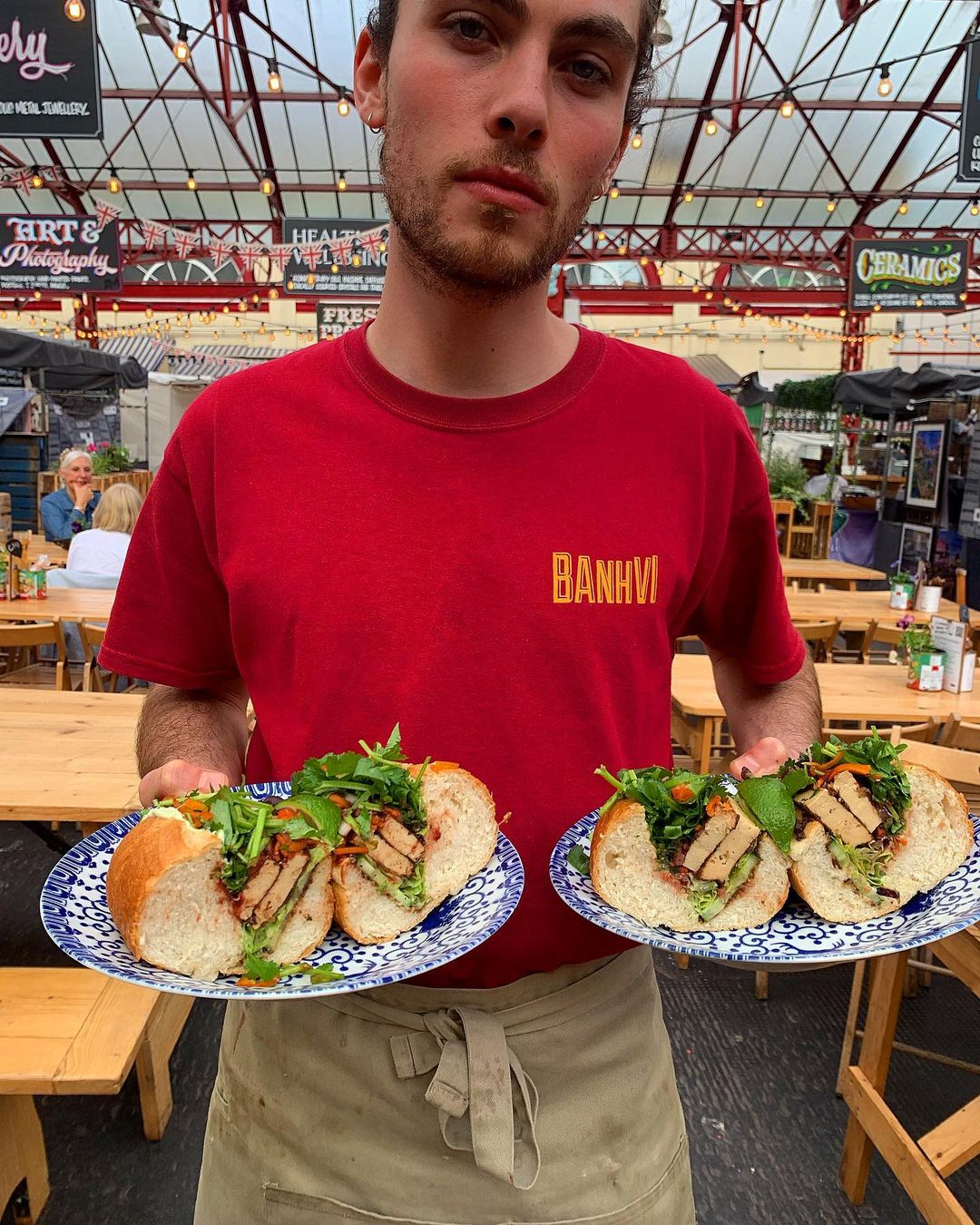 Altrincham's vegan bahn mi sandwich bar is coming to KAMPUS for a pop-up, it has been revealed.
The team will be taking over the KAMPUS bungalow from the most recent residents, Tine, from Friday 8 October.
Serving up hot Vietnamese sandwiches filled with pickles, plant-based pate and Asian-style vegetables and proteins, they've been doing a roaring trade down in Alty for the past two years – and now they're going to be popping up in the centre of Manchester at a new waterside venue.
It's not all bahn mi on the menu, though, they also cook up some other Asian favourites like nasi gorgeng and Tom Yum noodle soup alongside tasty little plates of crispy fried oyster mushroom wings with pickled fennel and gochujang mayo.
As for drinks, there's a choice of hot or cold Vietnamese coffee, plus a range of fragrant teas and Asian beers.
They'll also be running Pho and summer roll cooking masterclasses out of the space, giving diners a chance to try their hand at mastering some classic dishes themselves.
Co-founded by Harry Yarwood and Jess King, Banh Vi was born from a love of travel and Asian cuisine after the couple packed in work for a one-way-ticket to experience the best culinary experiences Asia had to offer a few years ago.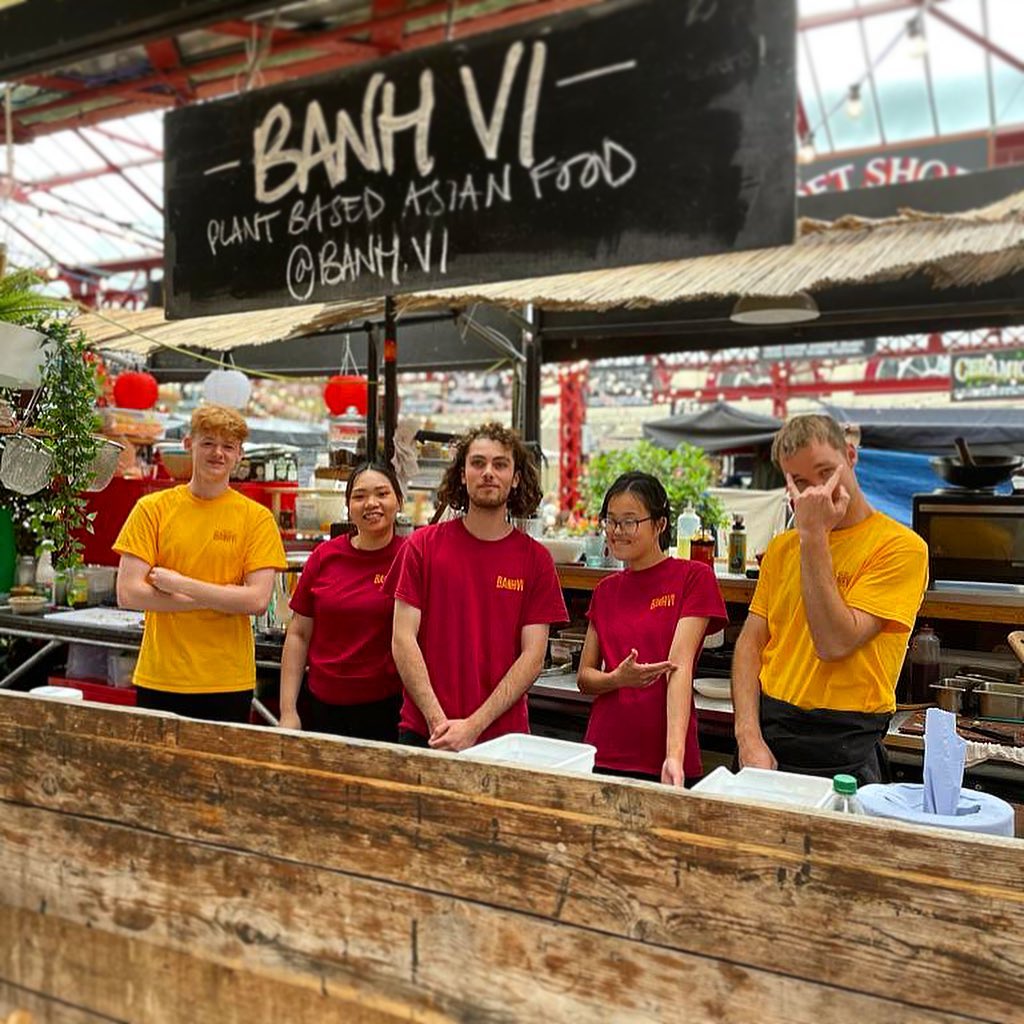 Speaking on the upcoming move, Bánh Vì co-founder Harry Yarwood, said: "Hot, sweet, salty, sour, bitter – we've always strived for the perfect flavour balance in our creations.
"Since we started, we've won over so many regulars who now come back week after week for our take on Vietnamese and Malaysian food.
"Our ethos has always been about using the best ingredients, supporting local suppliers and just delivering amazing, creative menus that people fall in love with, whether they're used to eating plant-based food or not.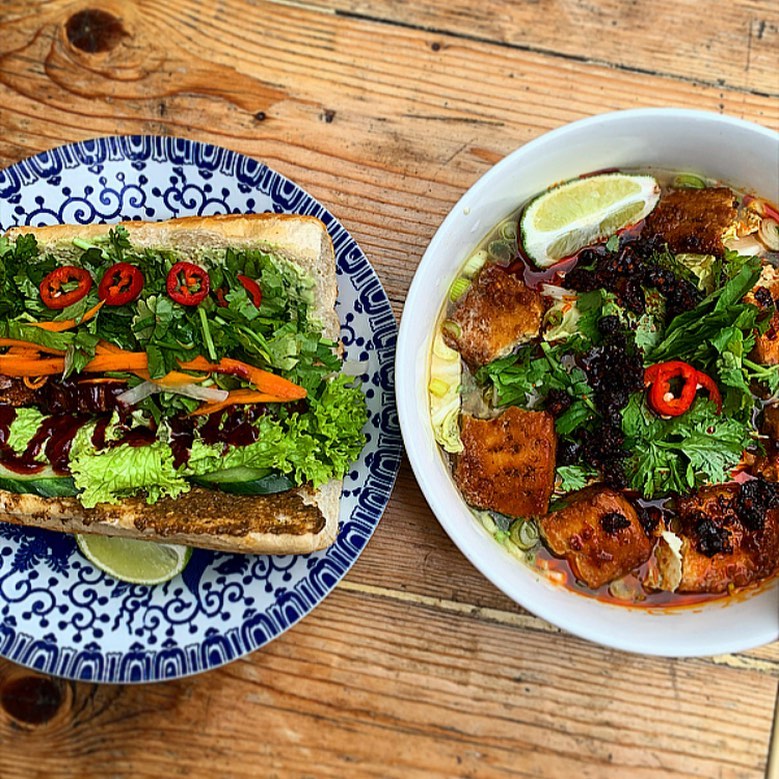 "The vibe of the community at Kampus is absolutely perfect for us and we can't wait to be filling the Bungalow with people who may be experiencing our signature Banh Mi sandwiches for the first time."
Considering that Altrincham was just awarded the best foodie suburb in Manchester at the 2021 MFDF awards, the arrival is perfect timing – giving city centre residents a chance to sample one of the area's more popular food traders without having to leave town.
Bánh Vì will open Thursday to Saturday from 12 pm – 11 pm, with food served until 9pm, and Sundays from 2 pm – 7 pm. Kicking off on Friday 8 October 2021, the residency will run through to the end of November.
Diners are advised to book ahead by contacting 07549133392 as there is limited space for walk-ins.
Feature image – Bahn Vi