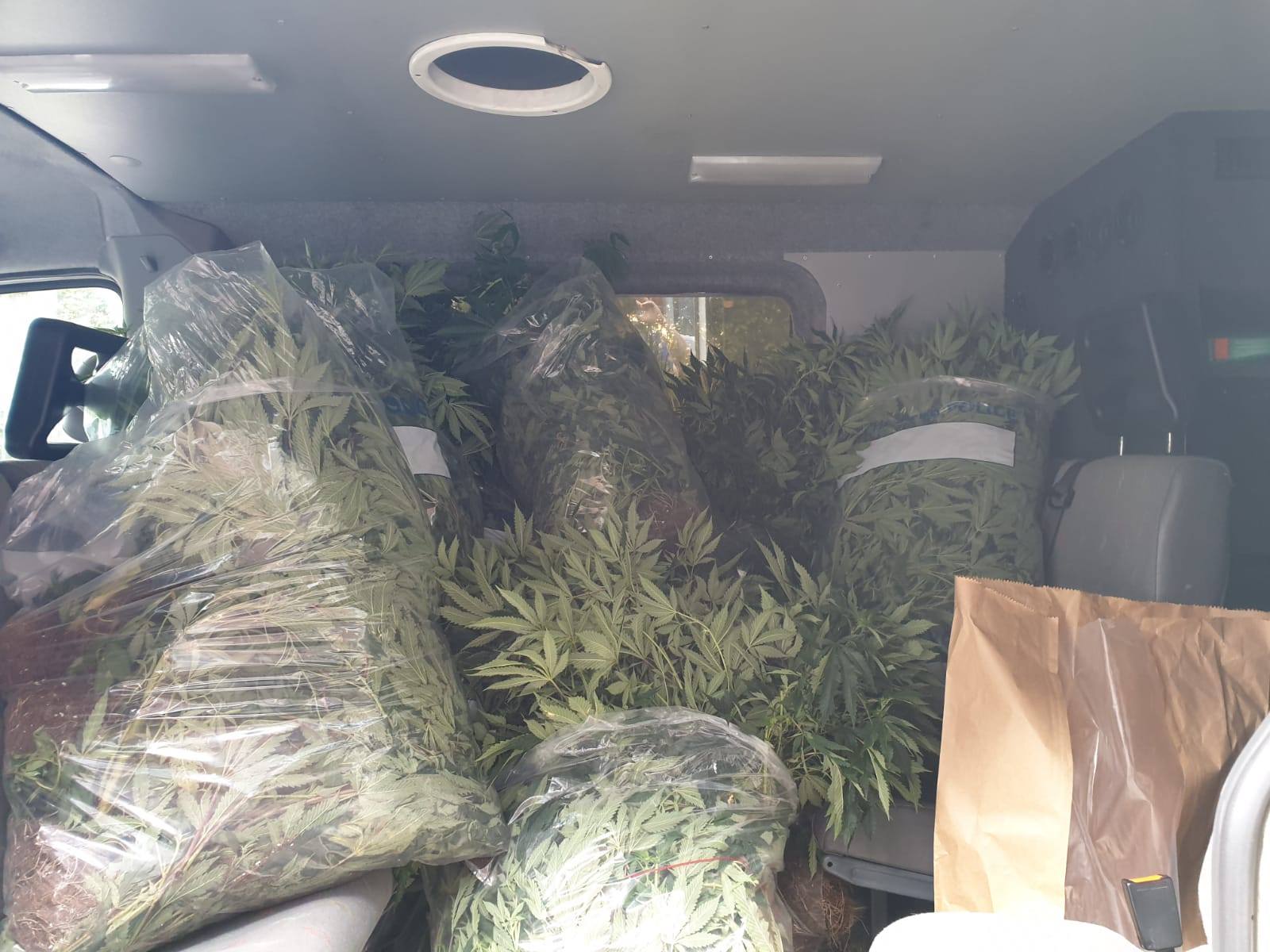 Greater Manchester Police have confirmed a "huge seizure" this week after shutting down a home-made drug manufacturing plant in Salford.
Local teams discovered the industrial-scale cannabis farm in Weaste on Monday (17 August), calling the operation "a great piece of work by all concerned."
Images show rows of towering plants stored in an indoor area fitted with heat lights and ventilation systems.
The GMP Salford team announced the haul on social media, accompanied by the message: "Erm, we are going to need a bigger van".
Police added: "Sorry to the owner of this huge seizure of Cannabis plants, your hard efforts in producing this have been wasted, another cannabis farm dismantled and taken off the streets of Salford."
The farm was big enough to fill at least five sacks – all of which have now been transported away from the manufacturing site.
Cannabis is a Class B drug under British law; with distribution carrying a penalty of up to 14 years in prison and/or unlimited fine.
Earlier this summer, a cannabis farm worth an estimated £2m was found in Cheetham Hill.