News
'Ancoats forever' – the heartbreaking farewell from a Manchester pub closing for good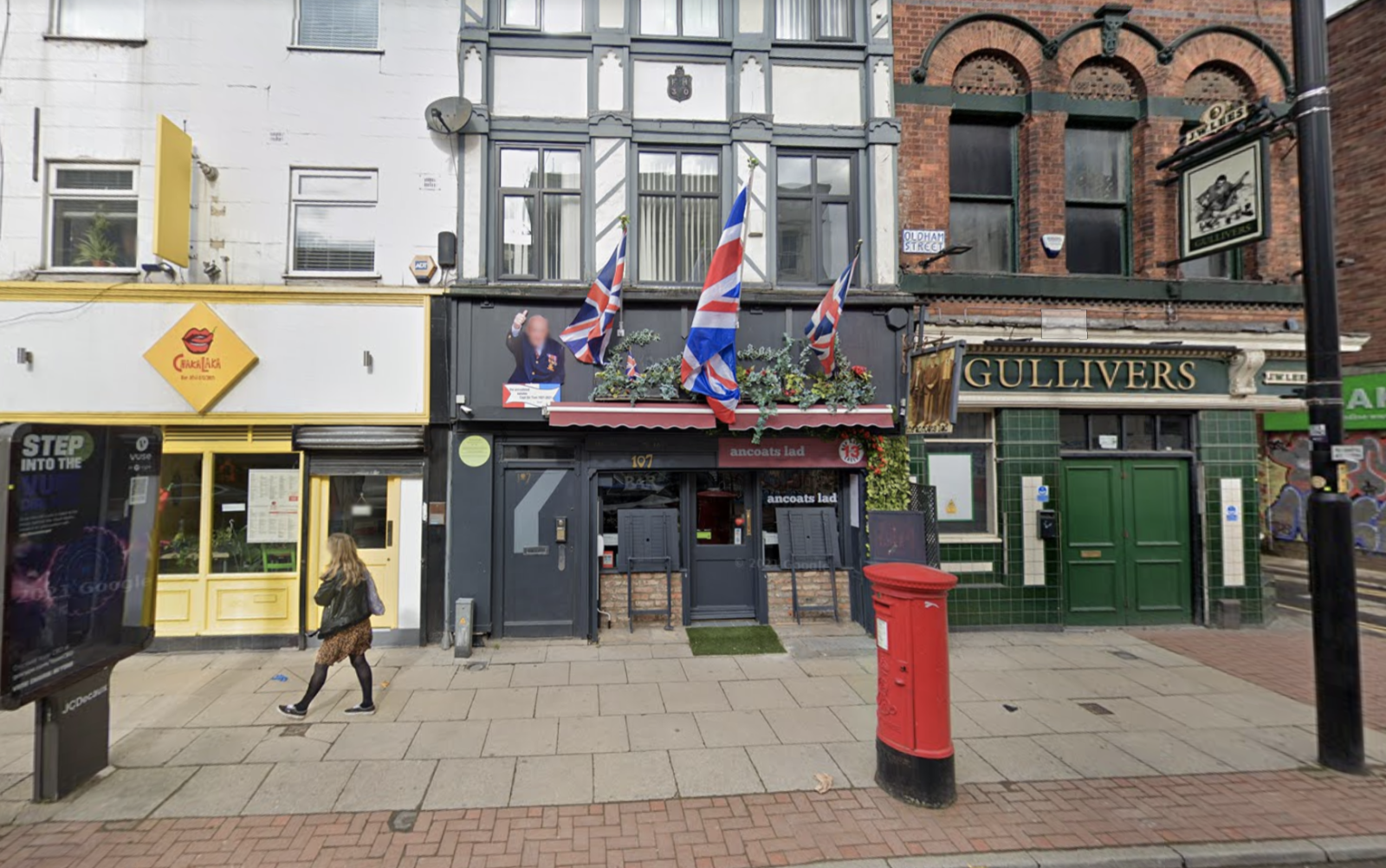 One of Manchester's most beloved micropubs has announced its permanent closure, with a heartbreaking farewell letter plastered to its shutters.
The Ancoats Lad said that it had been 'a tough two years with that clown in No 10', which made the decision to 'say goodbye to Oldham Street' easier.
A lengthy laminated note taped to its frontage shared the gut-wrenching reasons behind its decisions to close for good.
Signed by landlord Phil Bell as well as Jackie, Anne, Nicola, Michelle and Diane, the note says that their relationships with their customers have given them the 'greatest joy and our greatest pain', paying tribute to some close friends who have sadly died in recent years.
They wrote: "We have lost some exceptional people in the last few years, my close pal Stevie Poyning being just one of them and then our beautiful vivacious Anne (Jackies partner in crime) died last week.
"When this happens you really do rethink your life."
The note also said: "We are getting closer to 'Gods waiting room' and we need to spend a few years doing our own thing."
The Ancoats Lad, which is nestled in a tiny unit next to Gulliver's pub, added that it was proud to have 'encouraged awkwardness'.
They wrote: "It was never a PC Bar it never went 'woke', we encouraged awkwardness, our customers were old school.
Although the pub has only been open since 2016 – nearly two of which were spent in Covid restrictions – Phil's family has owned businesses in the city since the 19th century, including pubs, pet shops and hairdressers.
"We were and are Ancoats through and through," he wrote.
"Ancoats will be forever, the new people are the same as us older ones, they just have different values, oh and shiny new buildings and posh bars and restaurants 'we didnt'."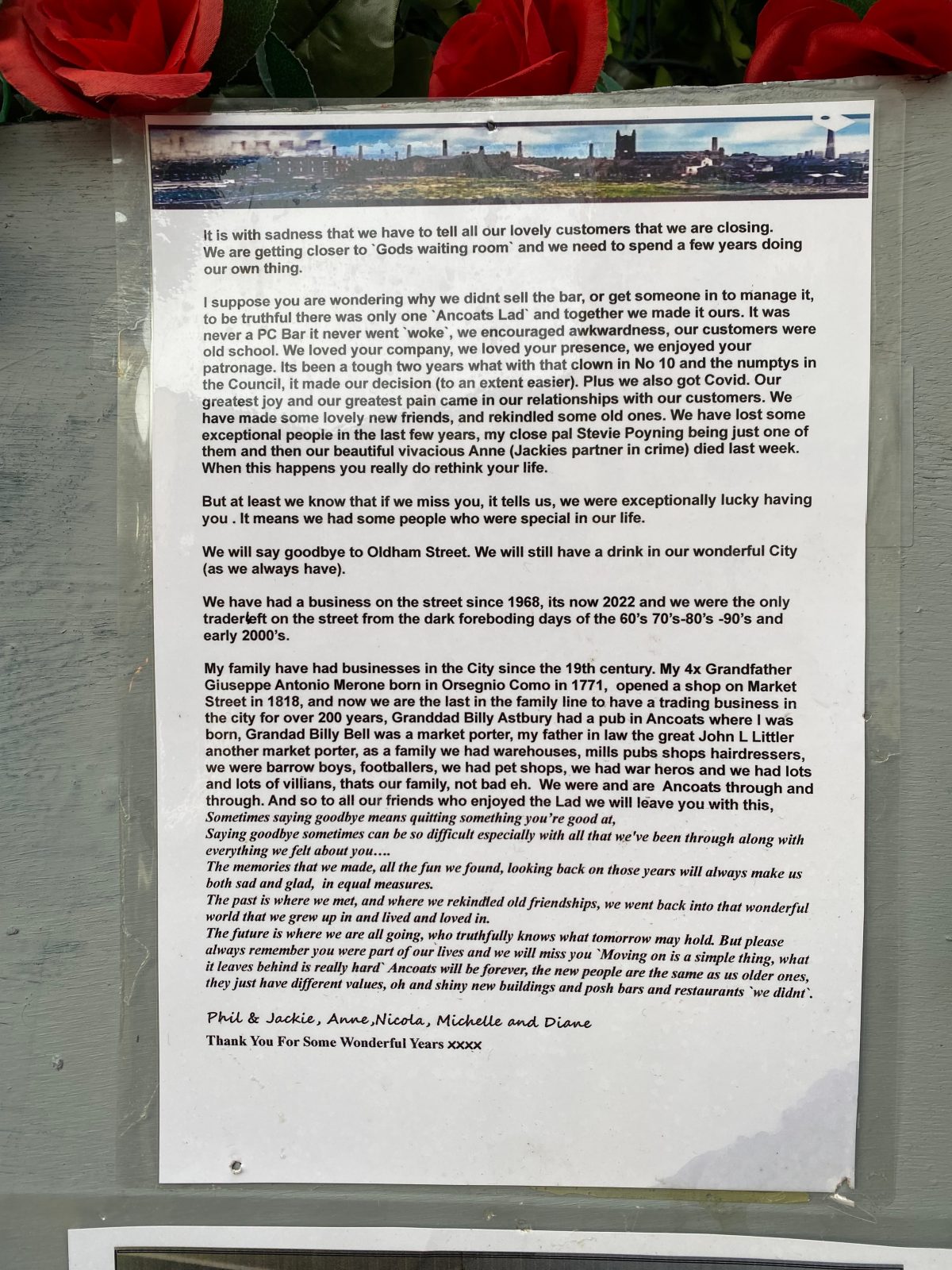 Its final paragraph reads: "To all our friends who enjoyed the Lad we will leave you with this.
"Sometimes saying goodbye means quitting something you're good at. Saying goodbye sometimes can be so difficult especially with all that we've been through along with everything we felt about you….
Read more: Government unveils Levelling Up plan aiming to 'close gap' between rich and poor parts of UK
"The memories that we made, all the fun we found, looking back on those years will always make us both sad and glad, in equal measures. The past is where we met, and where we rekindled old friendships, we went back into that wonderful world that we grew up in and lived and loved in.
"The future is where we are all going, who truthfully knows what tomorrow may hold. But please always remember you were part of our lives and we will miss you 'Moving on is a simple thing, what it leaves behind is really hard'.
"Thank you for some wonderful years xxxx"
The pub has now deactivated all of its social media pages.
Featured image: Google Maps