News
Andy Burnham calls for 'London-style' £1.55 bus fares across the North of England
The Mayor of Greater Manchester said it would be a "game-changer" for millions of people.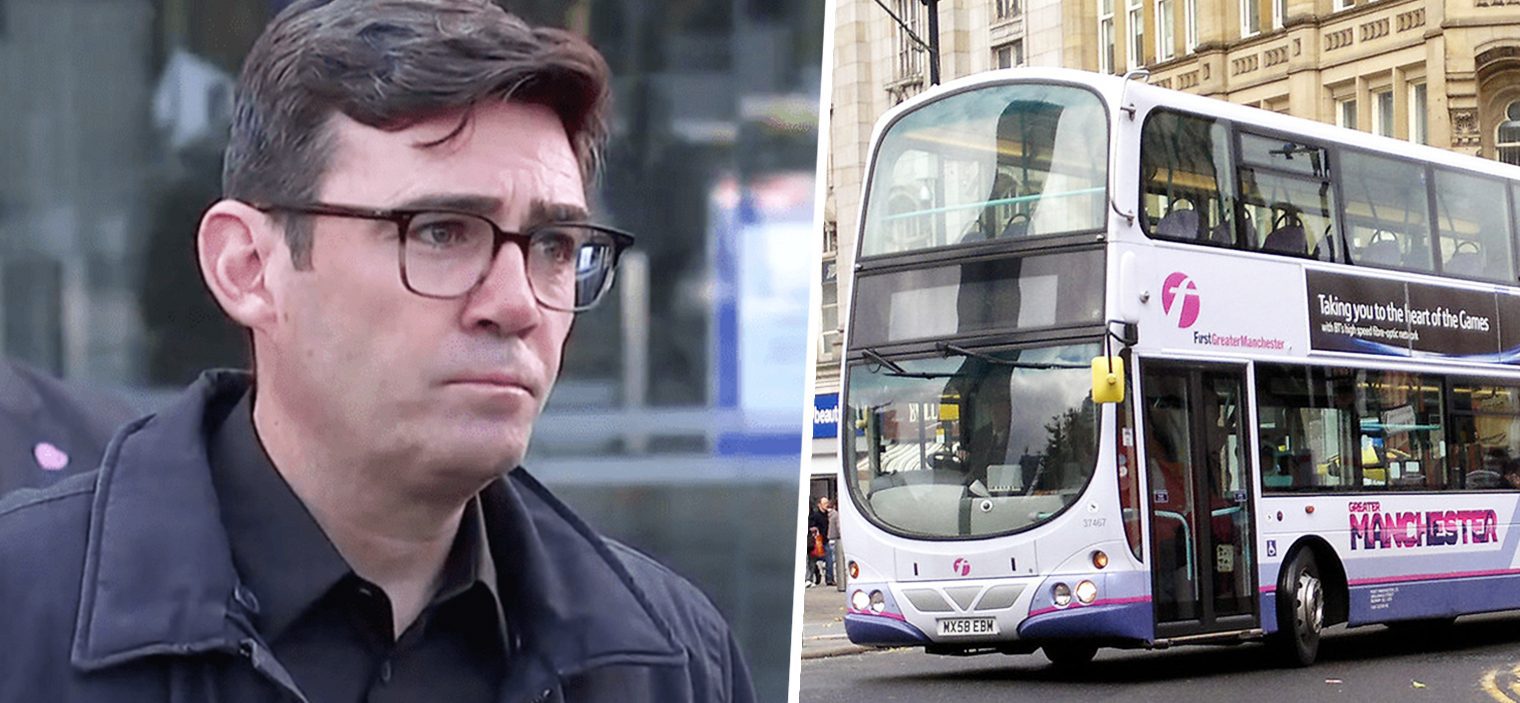 Andy Burnham has made calls for 'London-style' bus fares across the North of England.
The Mayor of Greater Manchester appeared at the Transport for the North conference in Leeds yesterday and claimed that fares set at £1.55, just like in the capital, would be a "game-changer" for millions of northern residents and has "the potential to elevate us".
Mr Burnham told the Yorkshire Post that Greater Manchester could act as a "template" for the idea of a standard £1.55 fare for single journeys to be adopted across the North.
With Greater Manchester due to take buses back into public control under a franchising system from 2023, Mr Burnham said that the region could have the fares system in place by mid-2024.
This is providing the government offer sufficient support.
"We could be a template for the rest of the North, particularly for combined authorities where the powers do exist to put buses under public control," Mr Burnham told the Yorkshire Post.
"We think what we would do would be helpful to Leeds, helpful to Liverpool and helpful to other places as they look to go down a similar path.
"It's perfectly doable."
Giving a further insight into how the standardised transport system could work in Greater Manchester, the Mayor said: "In our case, we would integrate the buses with the tram system. As well as it being £1.55 for a bus journey, you would have a daily cap on what people could expect to pay on any given day, no matter how many buses or trams they took.
"This would be a big shift from the very overpriced transport system we have got at the moment to a London-style system which I think would bring huge benefits.
"It could be done [in Greater Manchester] by the middle of 2024 [as] we've got a plan to do that, but it does require the government to back us properly with obviously the funding but also the powers we need.
"It is a big vision but it is the best example of levelling up I have seen so far."
Addressing the concept of a London-style bus fares in a statement issued earlier this month regarding Greater Manchester's plans to be carbon neutral by 2038, Andy Burnham said: "We know that transport sits at the beating heart of all city-regions and the fact is that ours is just not fit for purpose.
"A single 20-minute bus journey between Middleton and central Manchester can cost £4.50 – compared to the £1.55 hopper fare in London. Around one third of our residents do not have access to a car [and] those that do, drive a lot due to a lack of better alternatives [so] half of all trips in our city region are less than two kilometres, and, shockingly, four in 10 of those trips are currently made by car.
"A single, London-style, integrated transport network that is accessible, affordable and reliable will unlock Greater Manchester's economy.
"It will significantly improve air quality and it will help us to level up our communities."
After asking the government to give the region the "money and powers" needed to "get the job done", Mr Burnham then added: "Our people deserve much better and this is the first phase of our plan to give them a world-class transport network."
Featured Image – Flickr