News
Andy Burnham joins campaign calling for the introduction of a new 'Hillsborough Law'
The Mayor of Greater Manchester said the legal system needs a "fundamental reform" to help bereaved families.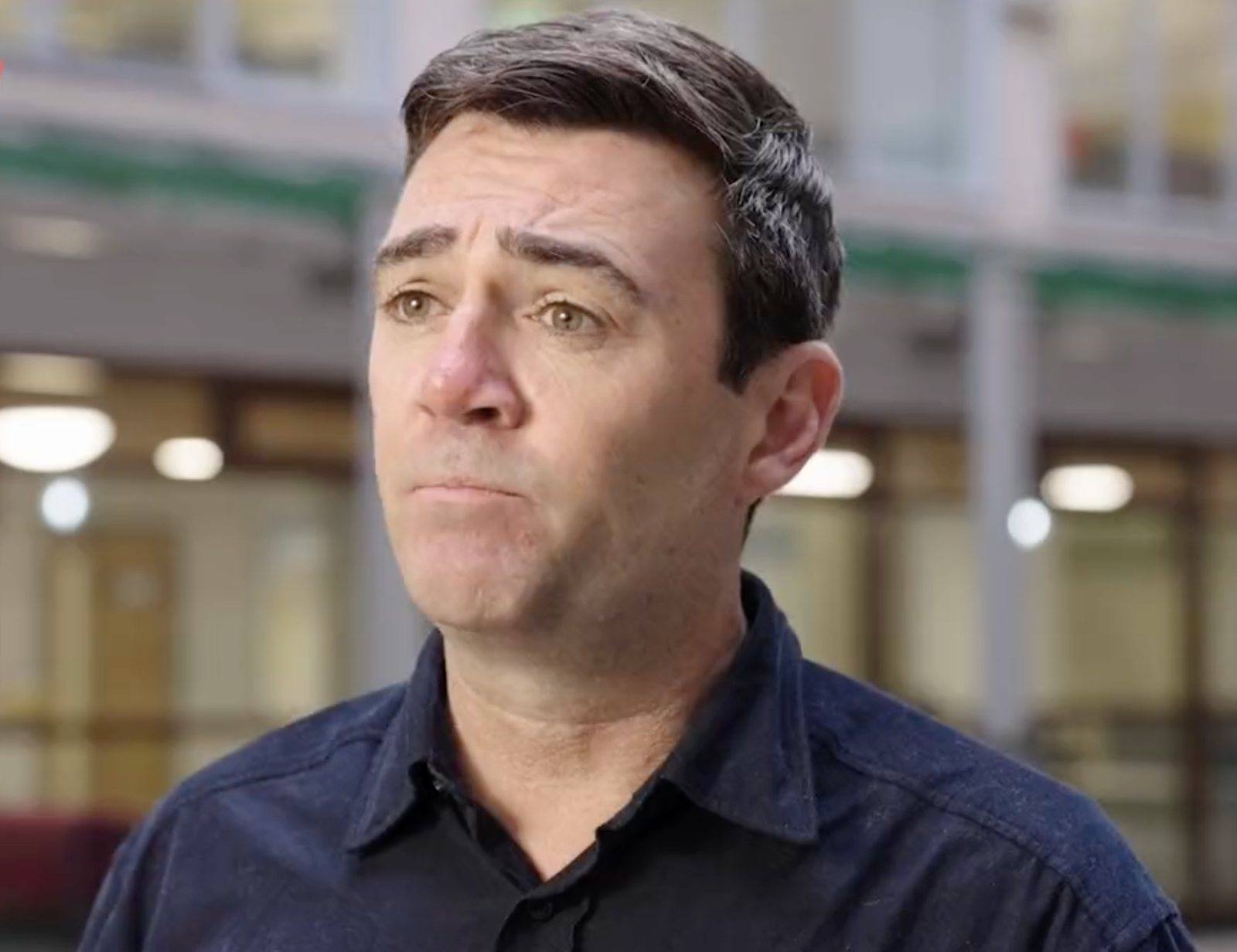 Andy Burnham has joined fellow politicians and campaigners in once again calling for the introduction of a new 'Hillsborough Law'.
Following the airing of hit ITV drama Anne starring Bolton-born actress Maxine Peake, which captivated audiences by telling the story of Anne Williams – who's son Kevin was one of 96 Liverpool fans who lost their lives in the tragic event on the Leppings Lane terrace at the Sheffield stadium in 1989, and so she became a key campaigner for justice – the Mayor of Greater Manchester is now calling for a "fundamental reform".
Mr Burnham paid tribute to the programme – in which he himself was depicted as a character, portrayed by actor Matthew McNulty – before saying that the current legal system is "cruel" for bereaved families.
The Mayor said he will be joining campaigners and Liverpool City Region Mayor Steve Rotheram on Friday to demand change after repeating their support for the law's introduction.
Unfamiliar with the 'Hillsborough Law' and what it's calling for?
The law – which was first brought to Parliament by Andy Burnham himself back in 2017 when he was an MP – would bring in a number of measures, including giving bereaved families better access to money for legal representation at inquests, and forcing public authorities to tell the truth during legal proceedings.
Mr Burnham says a change in the law is urgently needed to stop "a pattern" of a lack of candour "repeating itself".
Speaking from the heart in a new campaign video shared to social media, Mr Burnham – who is an Everton fan, but has been has repeatedly scathing about the way the Hillsborough families have been treated by the legal system during their three-decade long fight for justice – said: "If we had a Hillsborough Law, it would make this country a place where truth and justice are more likely to happen.
"The lack of fairness in the system has meant we constantly see the same mistakes of history repeating themselves.
"We've seen what's happened to the Hillsborough families, but also the families that have suffered from the contaminated blood scandal, and today, families fighting for justice for Grenfell.
"This is a pattern that keeps on repeating itself, and until we have a Hillsborough Law, that pattern won't be broken."
Read more: New Hillsborough disaster drama Anne will air on ITV this weekend
He added in his press briefing this afternoon that: "The Hillsborough Law is shorthand for a comprehensive, fundamental reform of the legal and criminal justice system, to level up the scales of justice in favour of bereaved families."
Mr Burnham said the government also had a role to play in responding to a report issued several years ago that outlines the experiences of the Hillsborough families in their fight for justice.
The report made a number of recommendations for legal changes.
The Mayor of Greater Manchester added that: "People have been touched by Anne's story, moved by what they have seen, and by the way, this will continue to go on until the system is fundamentally changed.
"Friday will be a major intervention with people from all walks of life coming together to make the call for a Hillsborough Law now."
Featured Image – Twitter (@SteveRotheram)