News
Andy Burnham turns up late to briefing on 'rail chaos' because his train was cancelled
"The irony is not lost."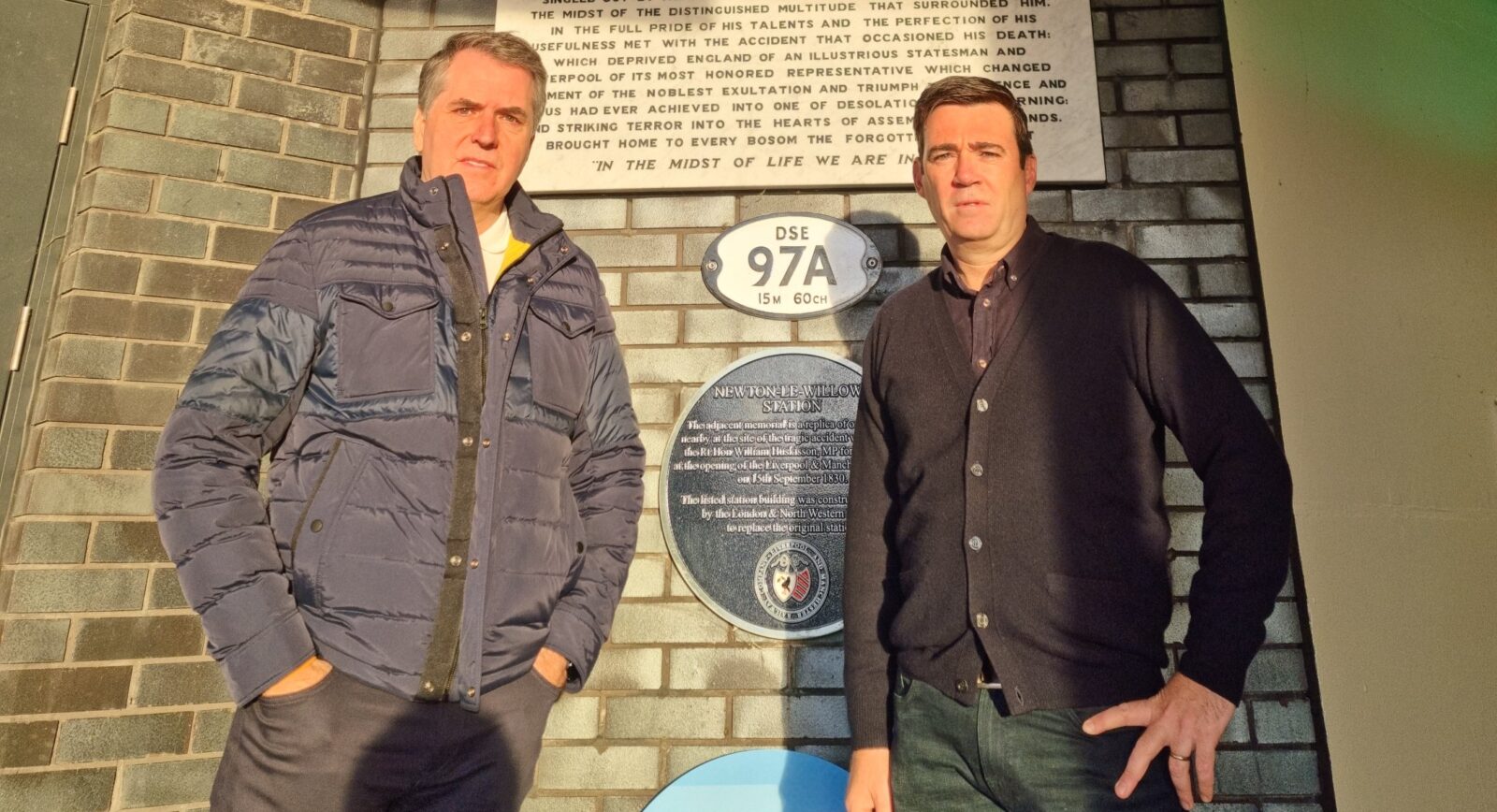 Andy Burnham ended up being late to a press briefing about ongoing train cancellations over the weekend, because his train was… cancelled.
You just couldn't write it.
The Mayor of Greater Manchester was intending to make his way over to Liverpool Lime Street station on Saturday with Liverpool City Region mayor Steve Rotheram to attend a press briefing about "rail chaos" and call on the government to make an immediate increase in funding for train operators TransPennine Express and Northern.
But, in what is a truly ironic turn of events, the pair ended up being late to the event because the train they were due to board was, in fact, cancelled.
Taking to Twitter to share the unfortunate train cancellation news – but more likely just to point out how ridiculous the whole situation was – Mr Burnham explained: "Heading to Lime St with @MetroMayorSteve for a press briefing on train cancellations but we're going to be late as our train is cancelled."
Mr Rotherham said the irony that the train had been cancelled was "not lost" on the pair.
Despite the bump in the road, Mr Burnham and Mr Rotheram did end up arriving in Liverpool for the press conference, where they condemned the "unacceptable delays and cancellations" that have turned people away from railways and impacted on the economy of the North.
The pair said train operators are being put in "financial straitjackets", and are unable to bring in the necessary numbers of staff needed to run services.
The mayors said that widespread cancellations, delays, and poor performance were "seriously damaging people's lives" by preventing them getting to work, visiting friends and family, and attending events.
They also said it was causing businesses to reconsider investing in the regions.
"While chaos dominates the national headlines, rail passengers in the North have had to contend with it for years," Andy Burnham said at the briefing.
"They have suffered from delays, cancellations, and poor performance for far too long.
"Growing the economies of our city-regions is simply impossible if rail services are so unfit for purpose that they act as a barrier rather than a gateway to growth. Appalling levels of service are also turning people away from the railways at a time when, to meet our economic and environmental ambitions, we urgently need to make sure public transport is always a viable – and even a preferable – alternative to cars.
But it is not just operators who are responsible for the North's failing rail system, as successive governments have failed to invest in vital infrastructure improvements that could make a significant difference to reliability.
"Enough is enough.
"We are calling for immediate action from the government to deliver a funding injection into the TransPennine Express and Northern contracts.
"Both have a long way to go to win back the trust of passengers in the North, but they will never do so if they are being hamstrung by the financial constraints imposed on them by Whitehall."
Mr Burnham added that millions of passengers in the North need to know that the government "has their back" when it comes to the delivery of functioning public transport.
He continued: "They need to ensure that operators have the financial and negotiating room to breathe in order to start fixing our broken system, including by supporting a resumption of rest day working.
"This is the action we need to see now.
Read more:
The pair argued that a deadline of the end of the year should be given for improving rail services across the region, and proposed that without a marked improvement in delivery, TransPennine Express should be stripped of its contract.
"In the longer term, we believe a North West Rail Executive is needed," Mr Burnham added.
"As part of wider rail reform and the creation of Great British Railways to ensure the delivery of better services in our areas, and provide our city-regions and neighbouring areas with more control over the rail services they depend on to live their lives."
Featured Image – Andy Burnham (via Twitter)