News
Avanti has FINALLY restored its Manchester to London timetable – and the service is still a 'shambles'
Rishi Sunak said the Government is 'closely monitoring' Avanti.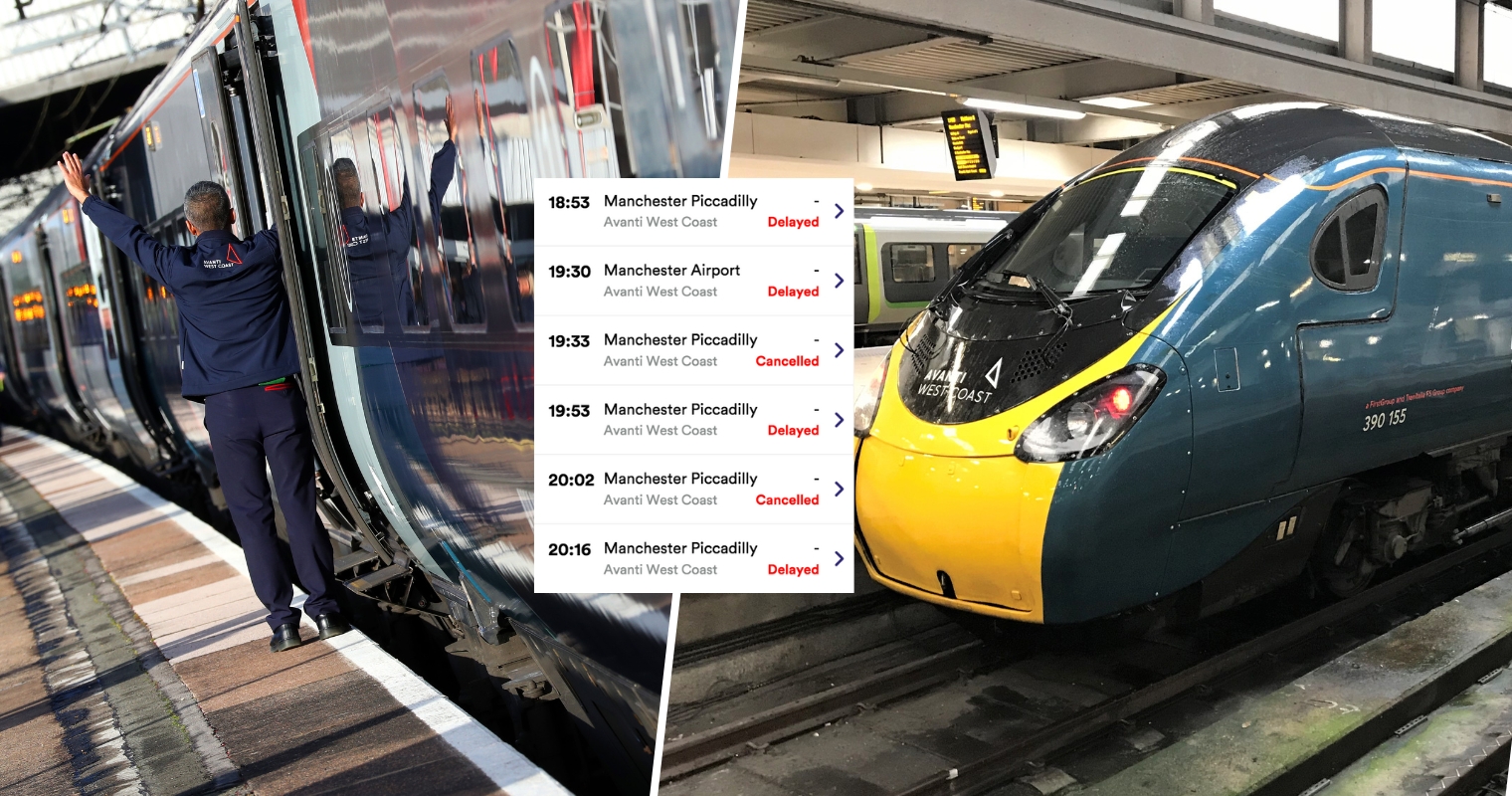 The loathed Avanti West Coast service has finally restored its timetable of trains between Manchester and London, four months after it temporarily slashed services and suspended ticket sales.
The troubled train line said that it was suffering with 'severe staff shortages' after many of its drivers refused to work overtime – something it had previously relied on to keep services running smoothly.
Trains between London and Manchester were slashed from three an hour to just one an hour in August, and Avanti only returned our city's main line to its previous frequency this week.
All good news, right? Not so much.
Passengers this week have been facing frequent cancellations and delays, sometimes mere minutes before scheduled departure times.
Many will have expected disruption with the extremely cold weather and the ongoing strike action this week, but Avanti has been telling disgruntled passengers that the issue is staff shortages – again.
Those trying to travel to and from the capital have reported fellow passengers having to sit on the floor, multiple services in a row being cancelled, and huge delays to trains.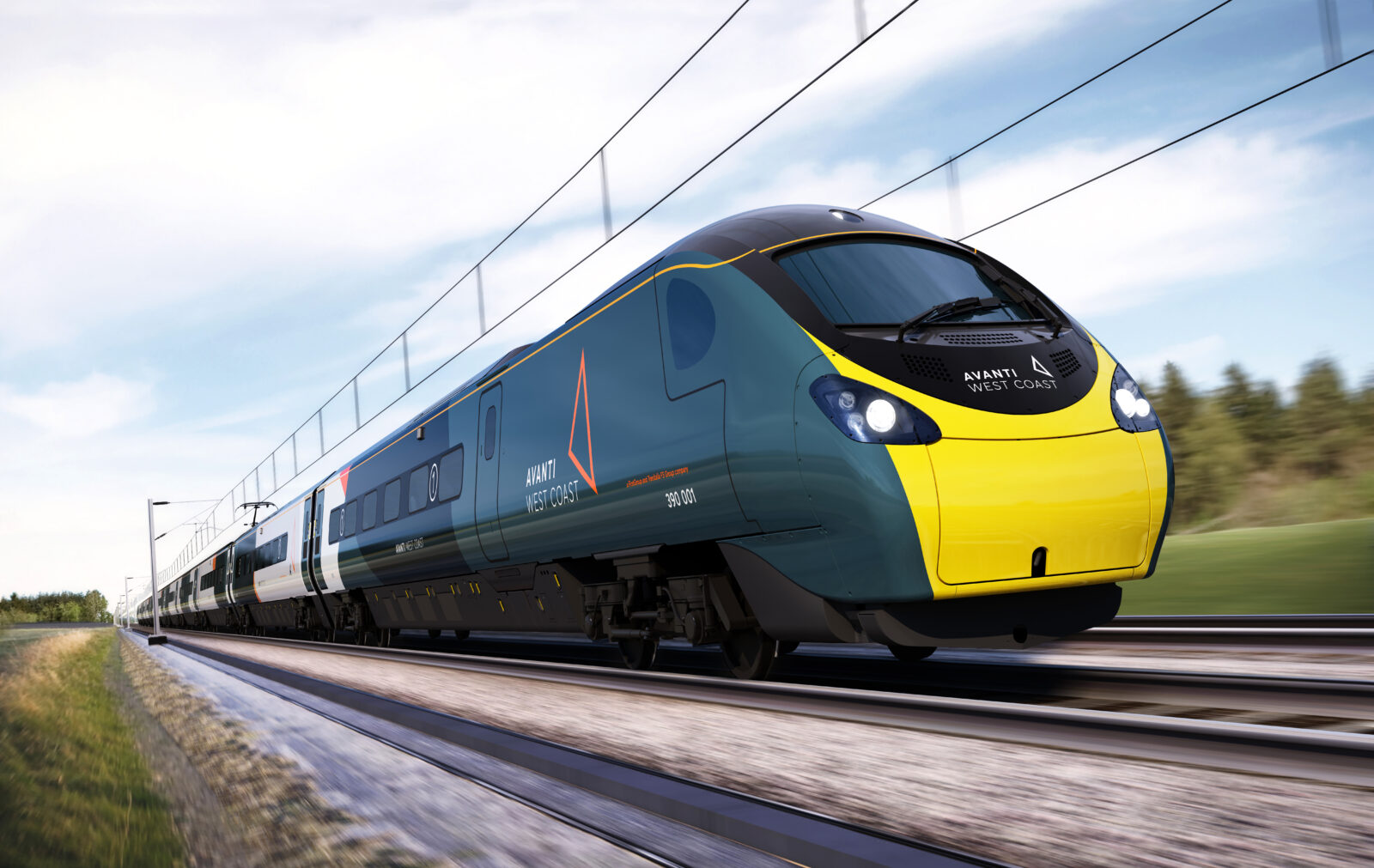 The unreliable service has been a sticking point for Greater Manchester Mayor Andy Burnham, who has been publicly demanding that Avanti has its contract stripped. He has said it's 'unbelievable how they treat people paying sky-high prices'.
And it appears the Government is keeping a close eye on the company now.
At Prime Minster's Questions on Wednesday, Rishi Sunak said: "Our priority immediately is to support the restoration of services before then making any long-term decisions on the operation of the West Coast franchise, but we will be closely monitoring Avanti's rollout of its recovery plan and holding them to account for delivering for passengers."
A spokesperson for Avanti told the Commons' Transport Committee that they accept the company has 'damaged trust in the travelling public'.
Richard Scott, director of corporate affairs at the West Coast Partnership (of which Avanti West Coast is part of) said: "The service we have provided over recent months has not been good enough.
Read more: 'Fights break out' over triple-booked seats on troubled Avanti West Coast trains
"We apologise, I apologise unreservedly for that. We have been working extremely hard over the last few months to get a new timetable in place.
"I accept fully we have damaged trust in the travelling public over coming months and it will take time to get back. But the timetable, new rosters, new diagrams that are in place I believe will allow us to do that."
Since Avanti's new timetable was introduced on 12 December,
Stockport Labour member Navendu Mishra said, with no small trace of irony: "I spoke in the West Coast Main Line debate today and called on the Government to strip @AvantiWestCoast of the franchise.
"Now at Euston station to travel home to Stockport. Of course the next 7 Avanti services from Euston to Stockport are either delayed or entirely cancelled."
On the very first day of the new timetable, several people found themselves facing departures boards full of delays and cancellations.
One person said: "First weekday operation of the new rail timetable. As ever a complete disaster trying to travel on @AvantiWestCoast between London and Manchester… when will it be a pleasure and not a trauma to make this journey again?"
Several other people have publicly slammed their journeys with Avanti this week, with one person saying it's time to 'consign this wretched franchise to the dustbin of history'.
Earlier this month, back when Avanti was running its reduced timetable, passengers said they were left 'stranded' when the last two trains to Manchester were cancelled.
In that instance, Avanti offered an 'alternative travel option', which was to get the train to Birmingham and then sit on a coach to Manchester – 88 miles away.
Other people reported having to stand in the toilets because there was no room on board packed services after multiple services were cancelled.
When announcing the new timetable, Barry Milsom, Executive Director of Operations and Safety at Avanti West Coast, said: "We know in recent months our customers have not been getting the service they deserve.
"We are sorry for the enormous amount of frustration and inconvenience this has caused and are grateful for the patience our passengers have shown.
"Over the last few months, our sole focus has been to do everything we can to return to a more resilient operation which delivers more services for our customers and communities.
"This timetable is based on a robust and sustainable roster for our staff, achieved by working with our people and the unions. It provides a better working pattern for staff and our customers will benefit from more trains, greater connectivity and tickets on sale much earlier. Crucially, the new timetable is not dependent on overtime."
Featured image: Avanti West Coast