News
BBC Radio 1 DJ Arielle Free 'suspended' following on-air spat with Charlie Hedges
She was cut-off mid-broadcast after taking issue with the presenter's choice of music.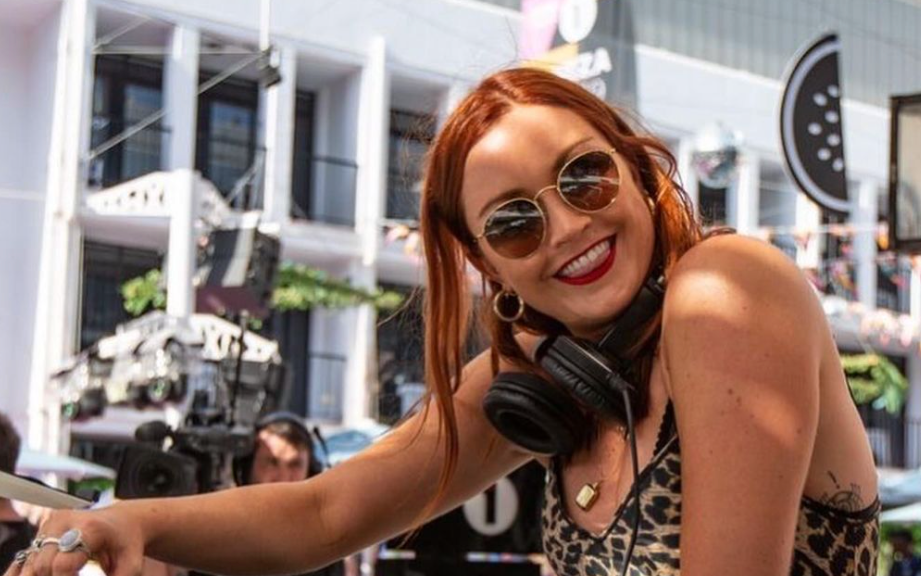 BBC Radio 1 DJ Arielle Free has reportedly been suspended following a spat she had with fellow presenter, Charlie Hedges, live on air before ultimately being cut off mid-broadcast.
The Scottish radio personality, who also hosts the official Love Island: The Morning After podcast, made a brief appearance on Hedge's Dance Anthems Ibiza show on Saturday this past weekend but ended up having her microphone cut off after she criticised her fellow Radio 1 DJ's choice of music.
As you can hear in the clip, the 36-year-old DJ begins speaking in a hoarse voice after a long weekend of performing before telling her colleague, "Can I be honest with you Charlie? I expected better of you. I don't like this song, I hate it. 'My Barn My Rules' [the song title], what are you talking about? I'm sorry".
We'll admit, this is a pretty awkward little exchange.
The 37-year-old DJ then quickly decides to stop Arielle in her tracks: "Sorry I'm taking your mic down. It's my show, Arielle, have some respect — this is Dance Anthems, have some respect".
As per a number of outlets, it is said that Free has now been suspended from her Radio 1 show which airs between 4-7am from Monday to Thursday but is expected to return to her duties next week. The pair had both been broadcasting from the White Isle in Ibiza.
While the whole situation has sparked a fair amount of debate online, with plenty agreeing that Free's decision to criticise the MCR-T and horsegiirL track live on someone else's show was "out of order", many others are describing the decision to cut her off as an overreaction.
I generally don't think she was rude she was just saying she didn't like the song fair enough can't all like it 🤷🏻‍♀️

— Sophie buckle (@Sophiebuckle11) August 1, 2023
The BBC has become a former shadow of itself. Now a DJ cannot criticise another DJ's music choice because it is seen as defamatory and derogatory and it might hurt their feelings. What happened to the hard-nosed BBC of the old days? pic.twitter.com/5i1HT1mne2

— Hefêydd (@Hefeydd_) August 2, 2023
Read more:
Issuing a statement, BBC Radio 1 said: "Whilst we would not comment on individual matters, we have strict codes of behaviour for staff and presenters, and any breaches are taken extremely seriously."
Neither Hedges nor Free herself are yet to respond following the incident.
Who do you think was in the right?
For all the latest news, events and goings on in Greater Manchester, subscribe to The Manc newsletter HERE.
Featured Image — Arielle Free/Charlie Hedges (via Instagram)