News
Beloved Ian Curtis mural painted over by Aitch advert – and even Aitch is annoyed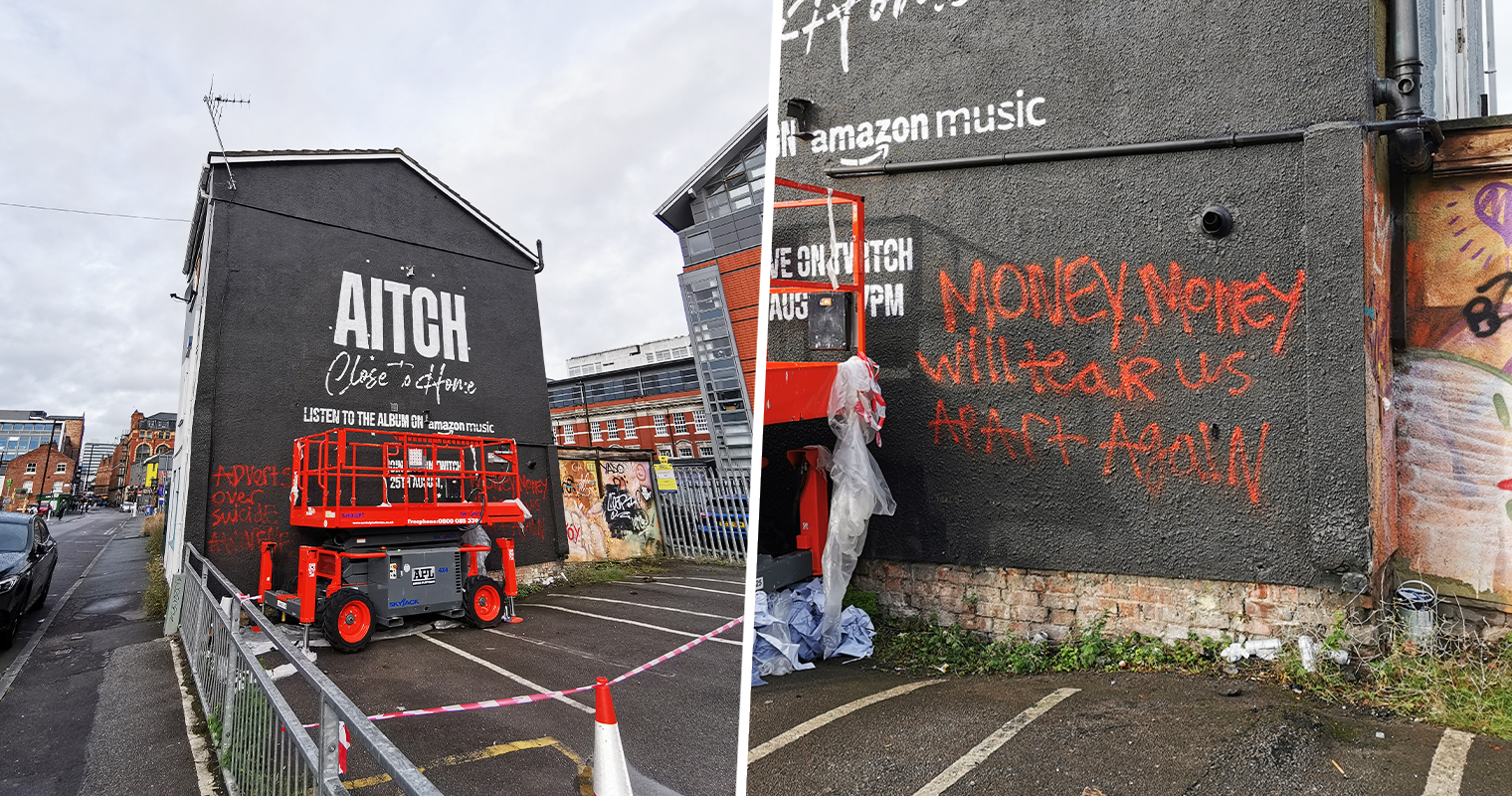 The much-loved Ian Curtis mural in Manchester, which was commissioned to raise awareness for mental health, has been covered over by an advert for Aitch's new album.
The decision has been met with fury across the board – including Aitch himself.
And early this morning, the new painted advert on Port Street has already been defaced.
Graffiti saying 'Money, money will tear us apart again' has been daubed on the wall, in a reference to the Joy Division song Love Will Tear Us Apart.
Another section has 'Adverts over suicide awareness' painted on in angry red paint.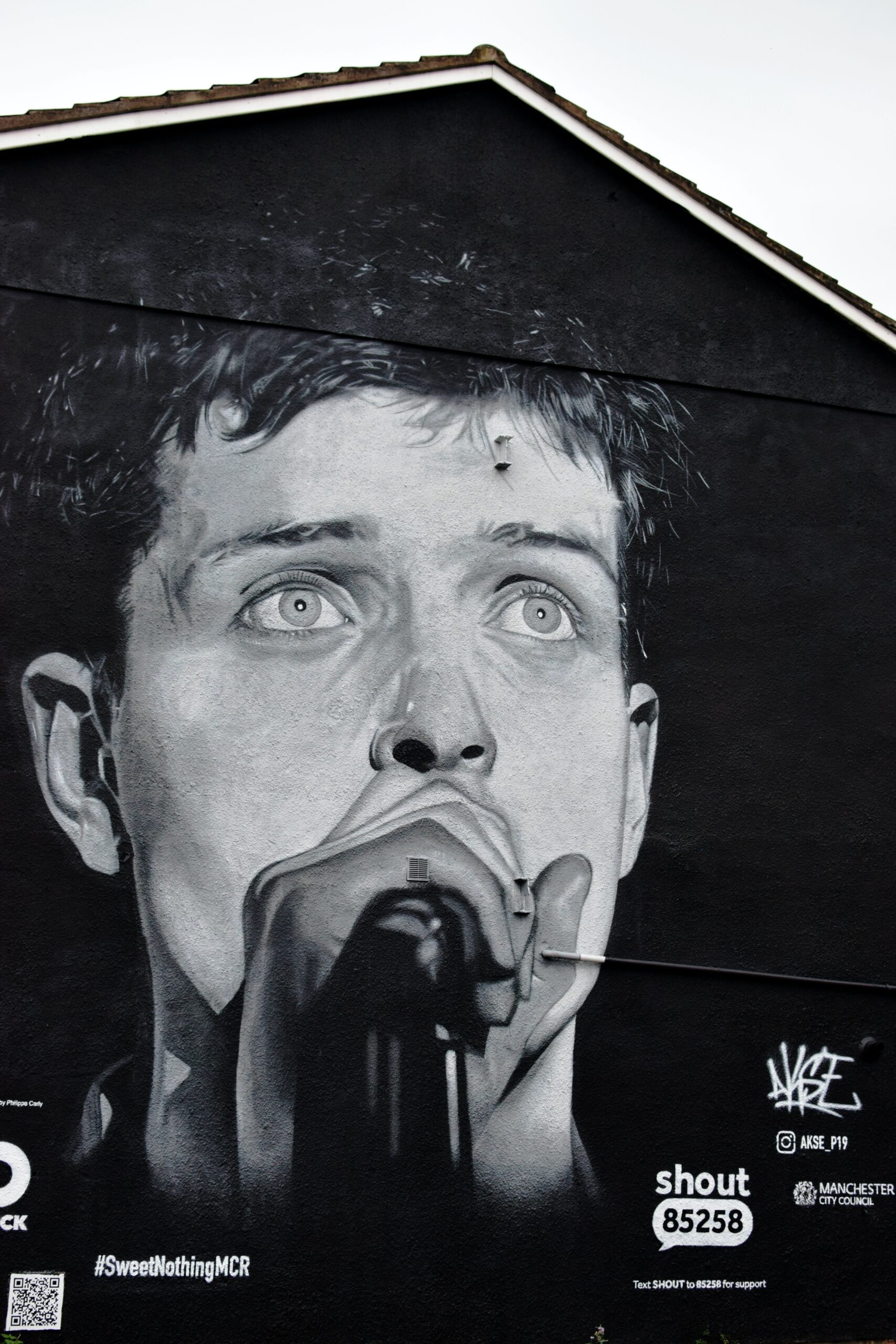 The original mural was commissioned by Manchester festival Headstock, hoping to honour the late Ian Curtis – who died by suicide in 1980 – and raise money for charities Manchester Mind and Help Musicians.
Since the Aitch advert went up, Headstock has spoken out to say: "Absolutely gutted to see our Ian Curtis mural painted over. Such a shame when @AmazonMusicUK had pretty much any other wall in Manchester to choose from. Especially when it was created by @Akse_P19 to raise mental health awareness in support of @GiveUsAShout #mentalhealth."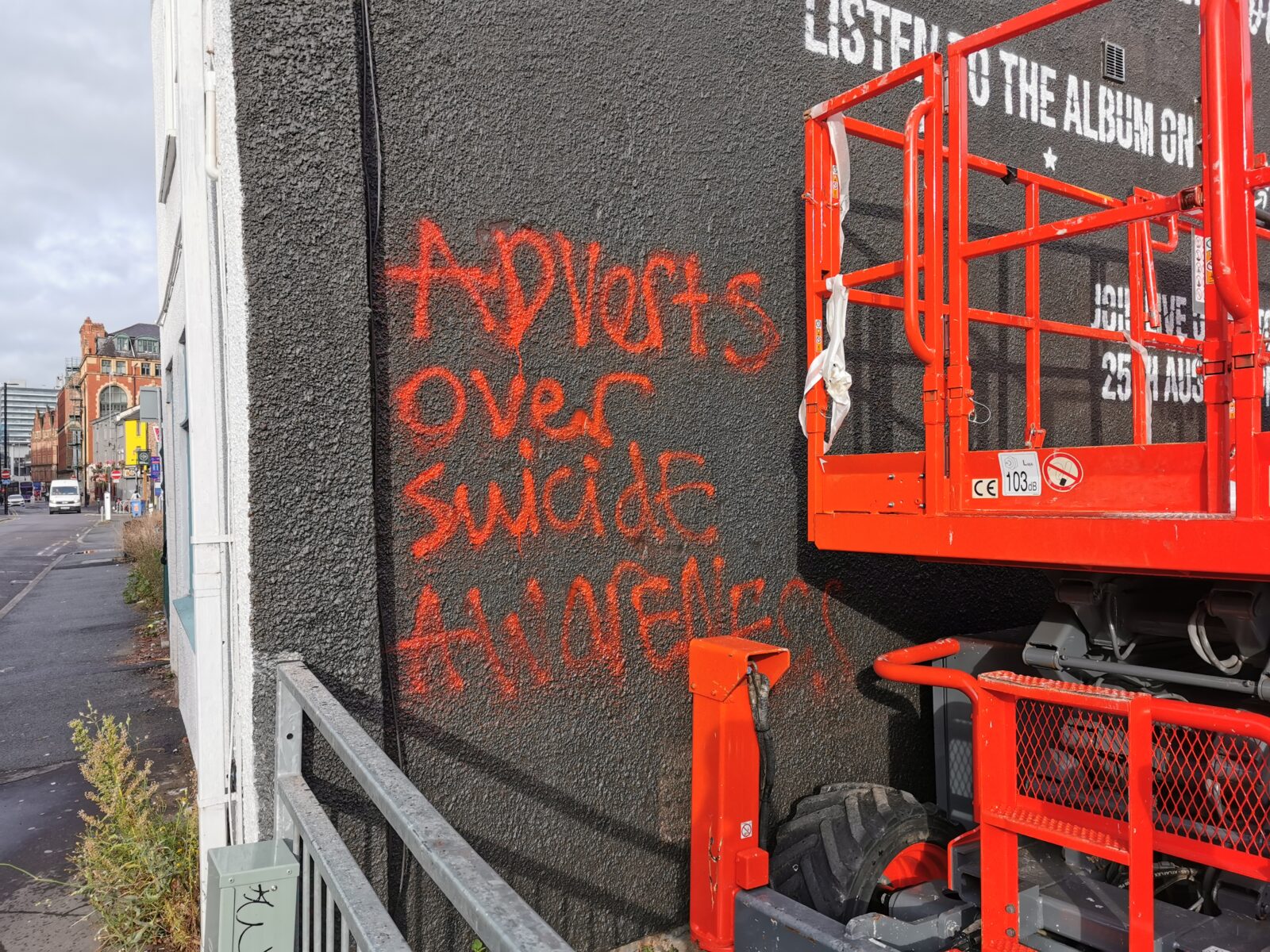 Aitch himself, whose debut album Close to Home is due for release this week, has promised to have the mural fixed.
The young rap star wrote: "It's come to light that the iconic Ian Curtis mural on Port Street has been painted over with my album artwork.
"This is the first time I've heard of this, me and my team are getting this fixed pronto. No way on earth would I want to disrespect a local hero like Ian."
Fellow Joy Division star Peter Hook said he was 'very sad' that Ian had been painted over, and later thanked Aitch for his 'great gesture'.
Mural artist Akse, who was behind the initial art piece, said it 'doesn't take much common sense' to know that the mural shouldn't have been painted over.
He wrote: "So my mural of Ian Curtis based on the original photograph by @philippecarly has been painted over to promote the release of a new album, personally I don't have anything against hand-painted advertising as this is how I make a living, but this mural was painted in collaboration with @headstockuk and supported by @manchestercitycouncil and @sweetnothingmcr to raise awareness for Mental Health and support @giveusashoutinsta a free text messaging services to help people with mental health issues.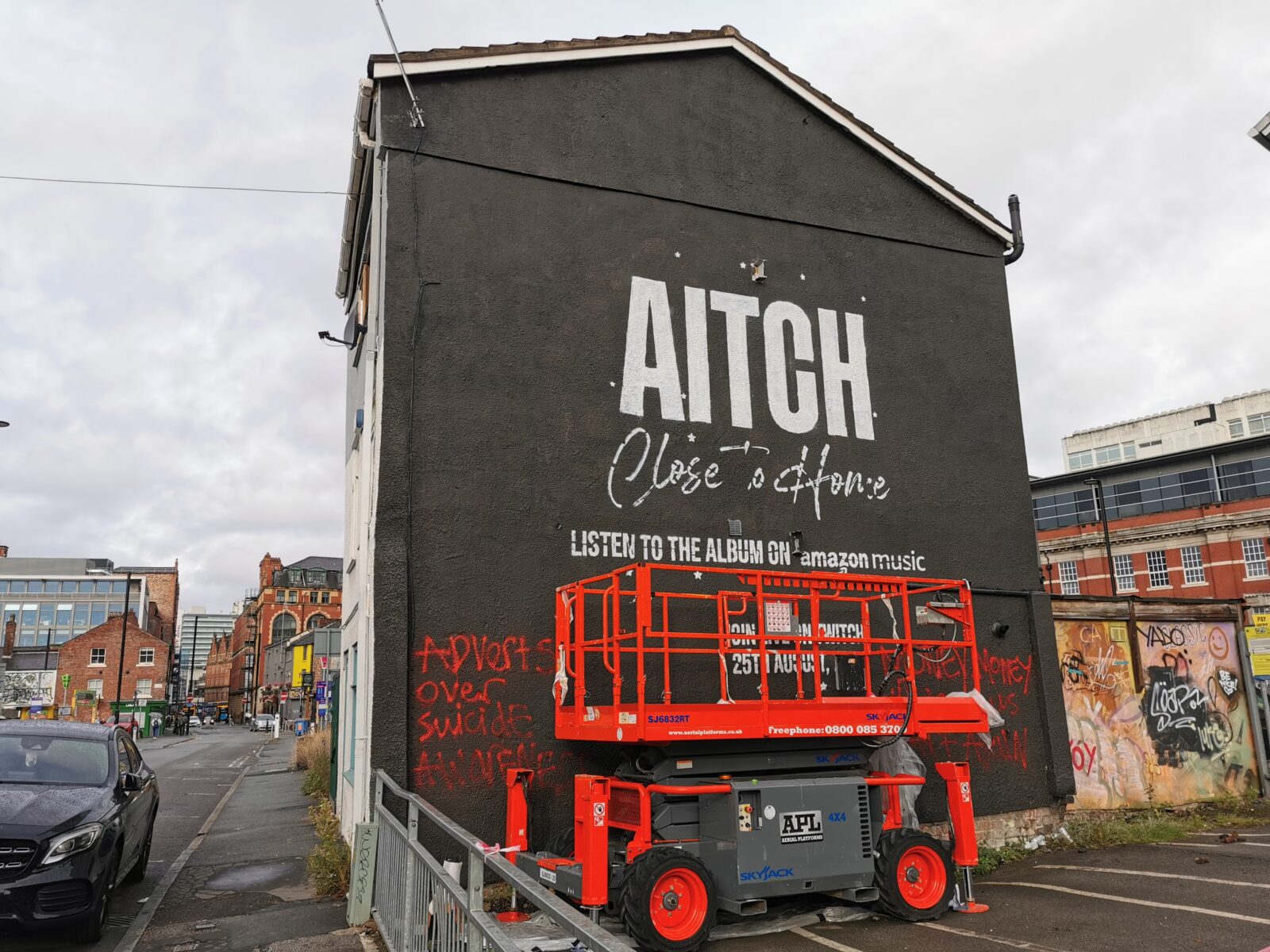 "It had become a cultural landmark and meant so much to people from Manchester and beyond; it doesn't take much common sense to understand that this mural should have remained for what it represented and stood for."
Other people have said on Twitter: "Absolutely disgusted to hear the @akse_P19 Ian Curtis mural in Manchester has been painted over. It isn't important what has replaced it but simply that it has been replaced.
Read more: New horror series set and filmed in Bolton is even 'creepier than Black Mirror'
"This should have been a tribute to a legend for as long as that building remained. Angry ain't close."
Someone else wrote: "Disgrace he's been painted over, ought to be a permanent Manchester monument and a national reminder to look out for mental health."
If you're struggling with mental health, know that you are never alone – you can reach out for support in Greater Manchester through these brilliant charities.
Featured image: The Manc Group / Unsplash