News
Blossoms and The Lathums to headline first gig without social distancing or masks
The pilot show at Sefton Park is the closest the UK has come to hosting a 'normal' gig for many months.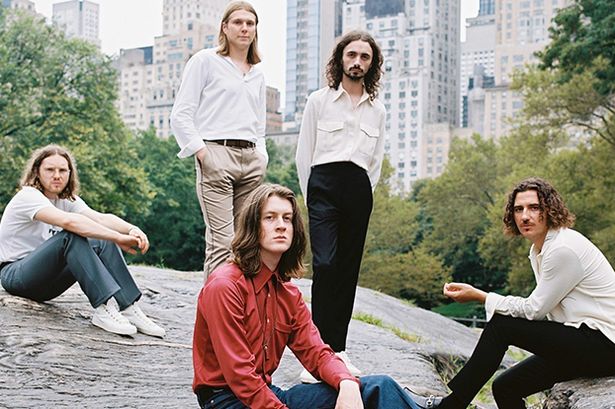 Two bands from Greater Manchester will perform at the first UK show without masks or social distancing since the start of the pandemic.
Stockport band Blossoms and Wigan group The Lathums will feature on the bill alongside Liverpool musician Zuzu for a pilot event at Sefton Park – which the government is using to test the safe return of big crowds.
5,000 people are expected to attend the event – 2,500 fewer than the venue can ordinarily accommodate at maximum capacity.
Ticket-holders will not need to adhere to any COVID measures – but must take a rapid lateral flow test at a local testing centre and provide a negative result to enter.
Attendees will also be asked to take another test upon leaving the event.
The gig, which is scheduled for May 2, is being hosted by Festival Republic and forms part of an overall programme of pilot shows examining how venues can accommodate large audiences post-COVID.
Researchers are exploring how different approaches to social distancing, ventilation and testing protocols could 'ease opening and maximise participation' in events, gathering information to learn how venues could operate safely this summer.
4,000 people attended the FA Cup semi-final between Southampton and Leicester on Sunday (April 18), with a reduced crowd also watching the World Snooker Championships in Sheffield over the weekend.
Under England's current roadmap out of lockdown, up to 1,000 people could be permitted at indoor entertainment venues from May 17.
Up to 4,000 people may be allowed to attend outdoor venues from this date, and the largest outdoor seated arenas could accommodate up to 10,000 people.
By June 21, the government is aiming to remove all COVID measures and allow venues to operate at capacity.
Managing Director at Festival Republic Melvin Benn said: "Secretary of State Oliver Dowden and his team at DCMS are showing real commitment to making this a reality by launching the Event Research Programme and including the Sefton Park Pilot.
"I'm delighted to be able to support the Government's efforts to get the live music industry back up and running. This gig is about our absolute commitment to demonstrate that we can and will open on June 21st."
Featured image: Blossoms / Twitter