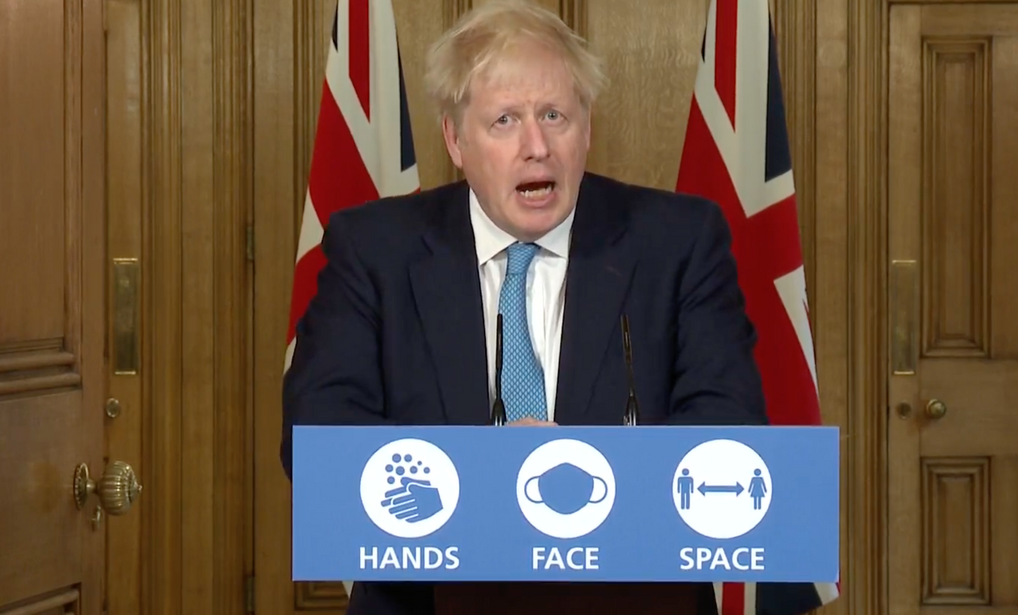 Prime Minister Boris Johnson has stated that a deal is yet to be reached with Greater Manchester.
Speaking live at a televised press conference this afternoon, Mr Johnson said talks with local leaders on the prospect of placing Greater Manchester into Tier 3 restrictions were "tough discussions, difficult decisions" and that an agreement "has not been reached" as of yet.
It follows a series of significant talks between the government and local leaders over the past few days, which are said to still be "ongoing".
Mr Johnson then went on to say during the conference that he "completely" understands Greater Manchester Mayor Andy Burnham's reluctance to move to Tier 3, but warned that "the situation is grave" in the region and is worsening "with every passing day".
He stated that cases in the area have doubled in the last few days and high infection rates have been creeping up the age range, with the number of people in intensive care beds in the region already 40% over what it was during the first peak in spring.
"In two weeks, there will be more patients in ICU than at the peak of the first wave," he said. 
He urged the Mayor of Greater Manchester Andy Burnham to "reconsider and engage constructively" with central government as "time is of the essence".
He then stated that he "will need to intervene" if an agreement is not reached. 
When asked a question by BBC Deputy Political Editor Vicki Young about whether the government can impose more restrictions on Manchester and elsewhere, Mr Johnson said it's "much, much better" if the government can work with "friends" on councils.
He added that it "doesn't make sense" to lock down areas with low infection rates – such as Cornwall and Norfolk – and said it is "good that London has come on board" and urged Andy Burnham to "come with us" too.
"Our efforts will be so much more effective if we work together," he said.
At a number of opportunities throughout the conference, Mr Johnson also expressed his view that imposing a full national lockdown would not be the way forward.
The statement comes after the county of Lancashire was placed into Tier 3 earlier today, following at £42 million agreement.
At present, Greater Manchester remains under Tier 2 restrictions.