News
Building work begins on Manchester's new £2.5m LGBT+ community centre
The ground was broken yesterday by Russell T Davies and Owain Wyn Evans.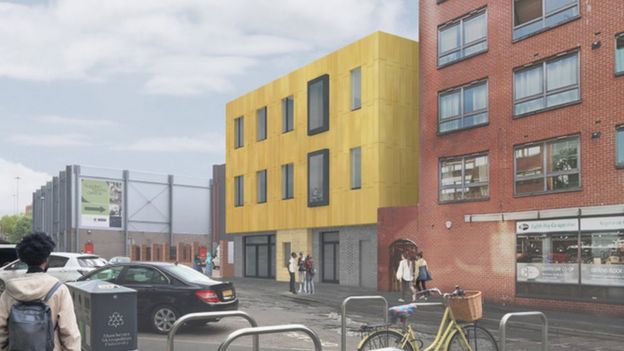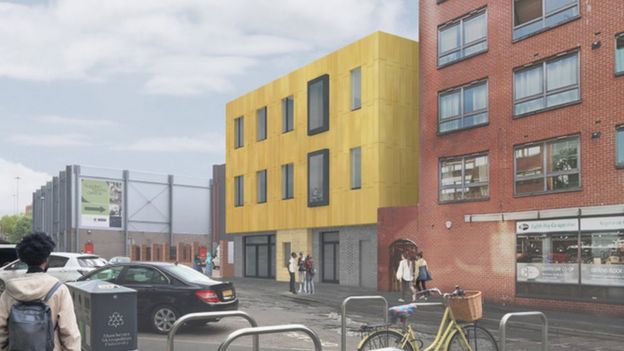 Building work is now underway for a brand new state-of-the-art £2.5 million LGBT+ community centre in the heart of Manchester.
The ground was broken at the Sidney Street site yesterday by award-winning screenwriter Russell T Davies, who is most known for his work on Queer as Folk and Doctor Who, and BBC Weather presenter and LGBTQ advocate Owain Wyn Evans.
The new facility is to replace the previous centre, which opened in 1988.
It was the first centre of its kind to be built in Europe, but after three decades of continuous use, was found to no longer be able to meet the needs of the growing community and was thus demolished in June to make way for the new three-story £2.4 million redevelopment that will help an additional 50,000 people each year.
It comes following years of fundraising, which saw a massive £2.5 million raised from donors including Big Lottery and Greater Manchester Combined Authority (GMCA), as well as from members of the public.
The new centre will continue to be managed by leading LGBT+ youth charity The Proud Trust.
The new purpose-built community centre – which will feature a vibrant and inclusive community café, alongside a large community room, library, and a city-centre roof garden – will support LGBT+ people from Manchester and beyond with a wide range of free, inclusive support services and events, just as the old centre has done for over three decades.
Speaking on the new centre, Russell T Davies said: "It is going to be an amazing place,"
"I came to live in Manchester in 1987 just before it opened and, now there is a brand new start [so] it is very exciting. Think how radical it was in 1988 – there were very few places like it in Europe – and it is still quite rare even now."
Dr Ali Hanbury, LGBT+ Centre Manager, said: "We're extremely excited that Russell T Davies has lent us his support to mark the beginning of building works at our Sidney Street site. Not only is he an internationally acclaimed writer and somebody I have the utmost respect for, he has also been instrumental in bringing the LBGT+ issues to the mainstream through his work."
She added: We're so grateful to all of our donors for helping us to raise enough money to rebuild our centre so that we can continue to support people for many years to come."
"This is another proud moment for Manchester."
The Proud Trust is looking forward to opening the doors of the new LGBT+ centre in 2021, ideally when current social distancing measures amid the coronavirus (COVID-19) pandemic "will hopefully be a thing of the past."
"There will definitely be a significant celebration when we're done." said Dr Hanbury.
"Everyone involved has worked tirelessly and showed great patience during the delays, so we really do have something to celebrate next year".
You can find out more information about the LGBT+ centre via The Proud Trust website here.