News
Caroline Martins: the 2023 Great British Menu chef representing the North West on BBC Two
Her Great British Menu dishes will pay homage to her favourite BBC shows, including Monty Python and Red Dwarf.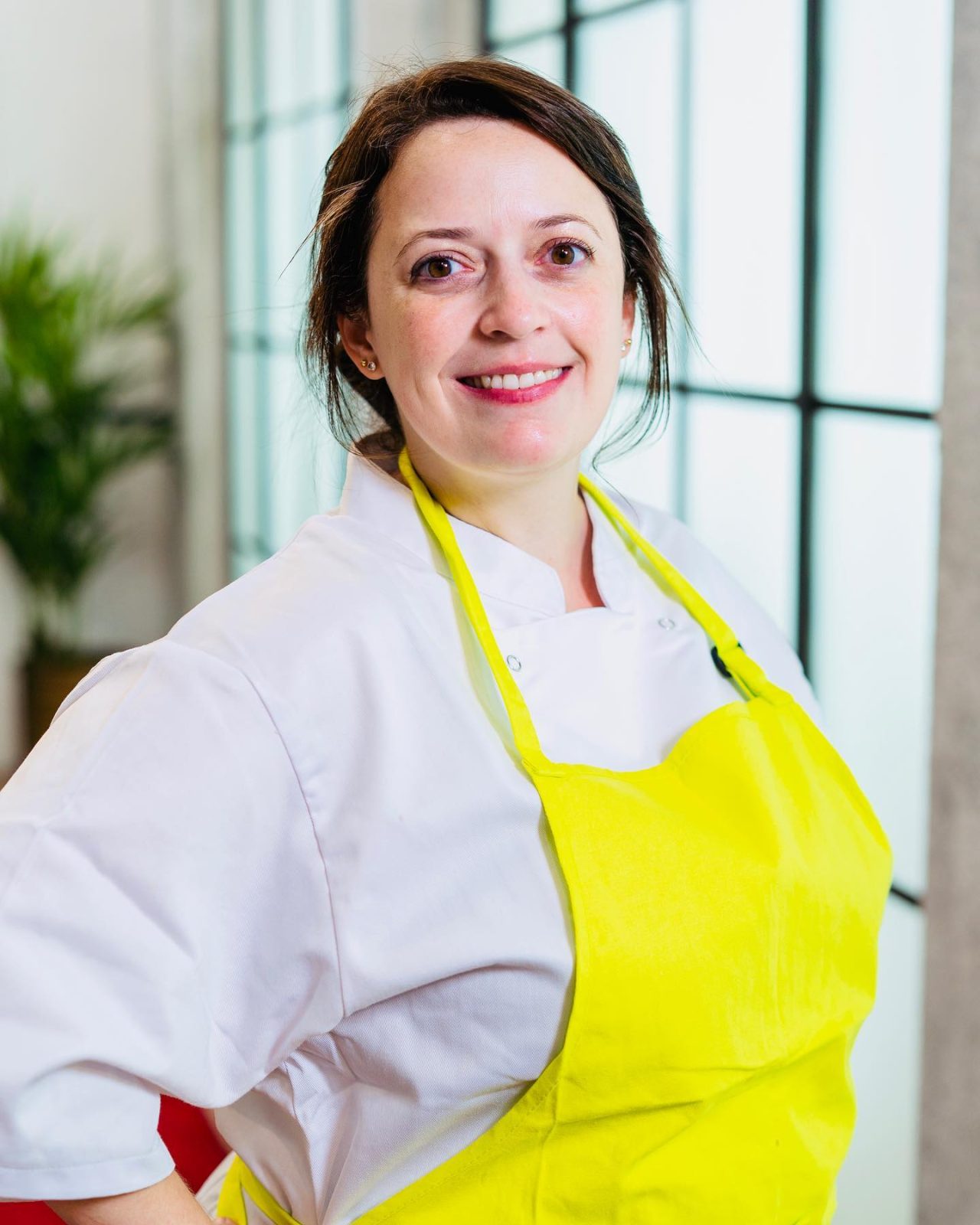 Great British Menu contestant Caroline Martins is the Brazilian chef in Manchester creating fusion dishes that look like something out of a fairy tale.
From edible candles made from beef fat to desserts disguised as the archetypal poisonous toadstool known as fly agaric, appearance and reality diverge on the plate at her Ancoats' fusion pop-up The São Paulo Project.
Now, as well as sending foodies flocking to Blossom Street Social and Exhibition MCR, she's appearing on our TV screens this week in the North West heat of BBC Two's Great British Menu – representing Manchester as one of four regional contestants.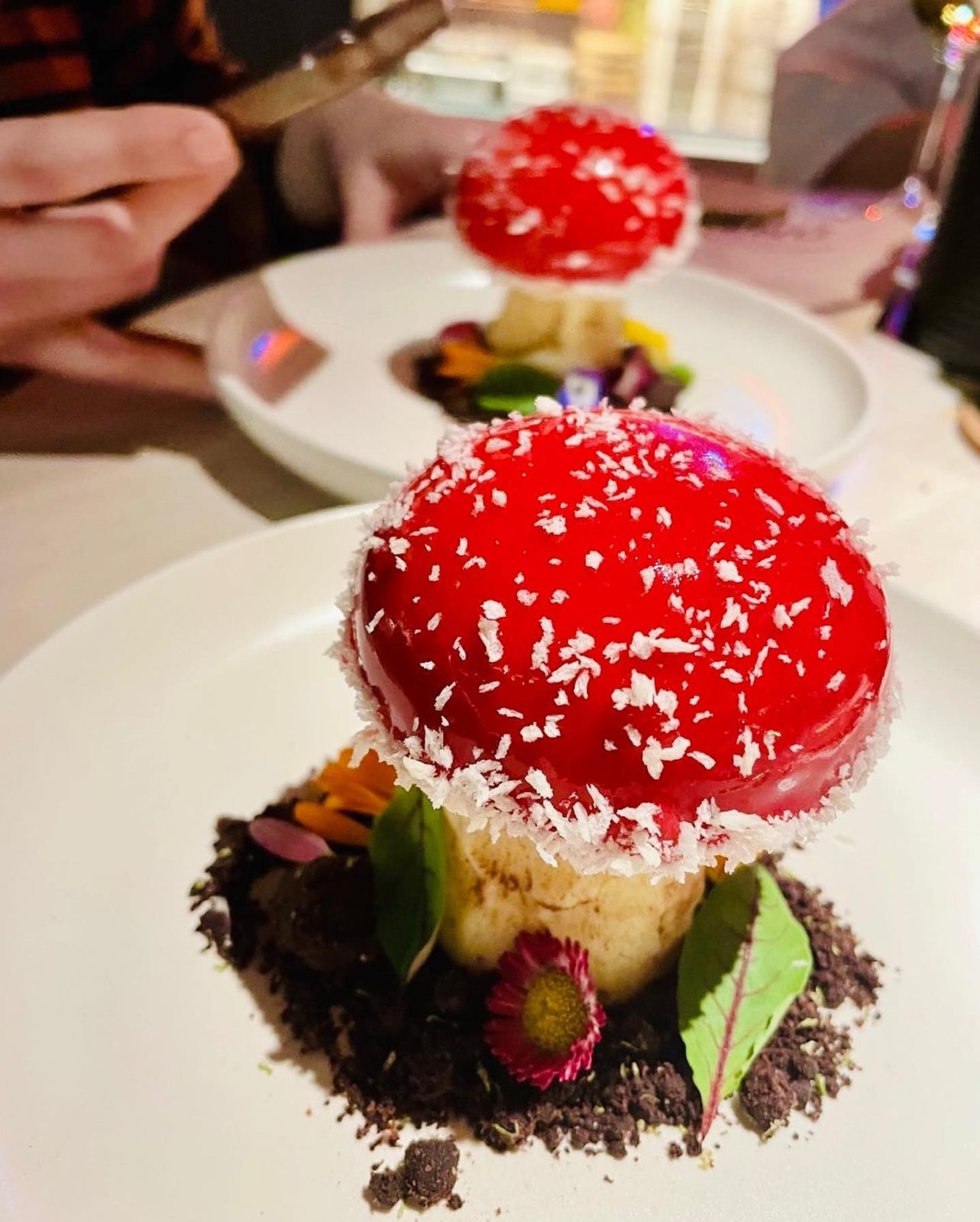 This will be her second appearance on the show, following on from her 2022 debut where she faced off against fellow North West chefs Dave Critchley, Sam Lomas and Stevie Lamb.
Playful as ever, her 2022 Great British Menu dishes will paid homage to her favourite BBC shows, including Monty Python and Red Dwarf.
When does Great British Menu North West heat air on BBC Two?
Series 18 of the professional cheffing competition airs on BBC Two from Tuesday 31 January at 8pm, and will be screened every Tuesday, Wednesday and Thursday night for the following eight weeks.
This year, the North West heat starts on Tuesday 21 February.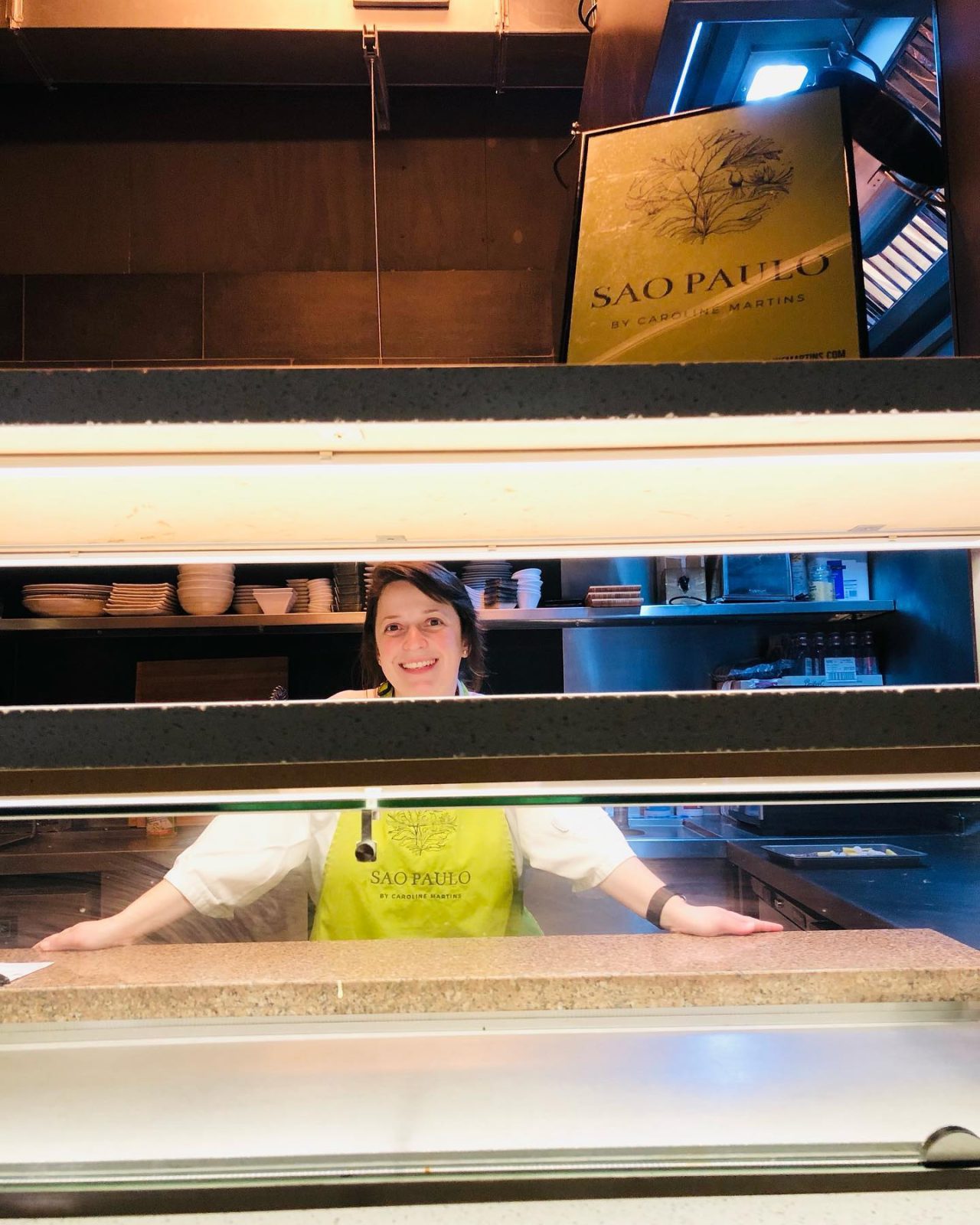 Who is 2022 Great British Menu chef Caroline Martins?
Born in Barretos, Brazil, Caroline Martins spent her twenties training and then working as a physicist to fulfill her family's ambitions, before making the switch to cheffing in a curveball career move.
Originally hailing from the "Brazilian Texas", she always wanted to cook but in her early years felt this was not an option. Instead, she moved to nearby São Paulo to complete a science degree, a masters, and then a doctorate in Plasma Physics.
After graduating with her Ph.D., she first worked as a theoretical physicist in Cadarache, France, then took a role as a researcher at The University of Texas, Austin, but spent most of her time waiting for the day to finish so that she could go and explore her true passion: cooking.
As she neared thirty, she took the plunge and after some encouragement from friends applied to Brazilian MasterChef – drawn in by the prize, which was to study at European culinary school Le Cordon Bleu.
She didn't win, but her savings enabled her to travel to study at the London school anyway. Scrimping to get by, she opted to take the intensive six-month course – working six days a week, living in a flat with ten other people, sharing a bedroom and getting up at 5am to shower in order to fulfill her lifelong dream.
Read more: Former MasterChef contestant opens fine dining pop-up inside Ancoats wine bar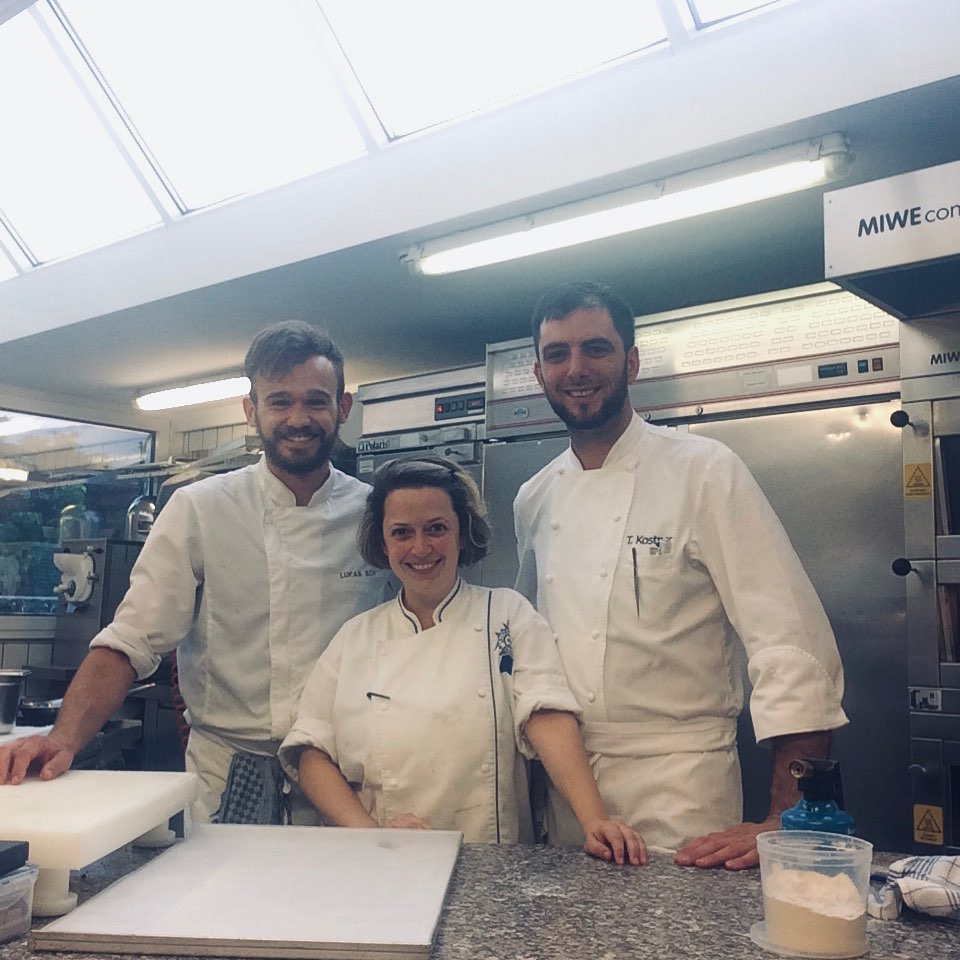 Caroline Martins CV, career and Michelin star experience
Caroline Martins' first job after graduating from Le Cordon Bleu took her to Italy, where she spent six months at two Michelin star Trenkerstube at Hotel Castel in Tyrol, on the Austrian border.
Working for free in exchange for bed, board and (most importantly) Michelin star kitchen experience, she graduated with her diploma on the Saturday and by 7am on Monday had already started work.
Hoping to practise her Italian, she was surprised to find everyone there spoke German and relied heavily on Google Translate to get her through.
Upon returning to London, she worked in a number of esteemed restaurants including the theatrical two-star Kitchen Table at Bubbledogs in Fitzrovia and one-star dining rooms Galvin La Chapelle and Pied à terre.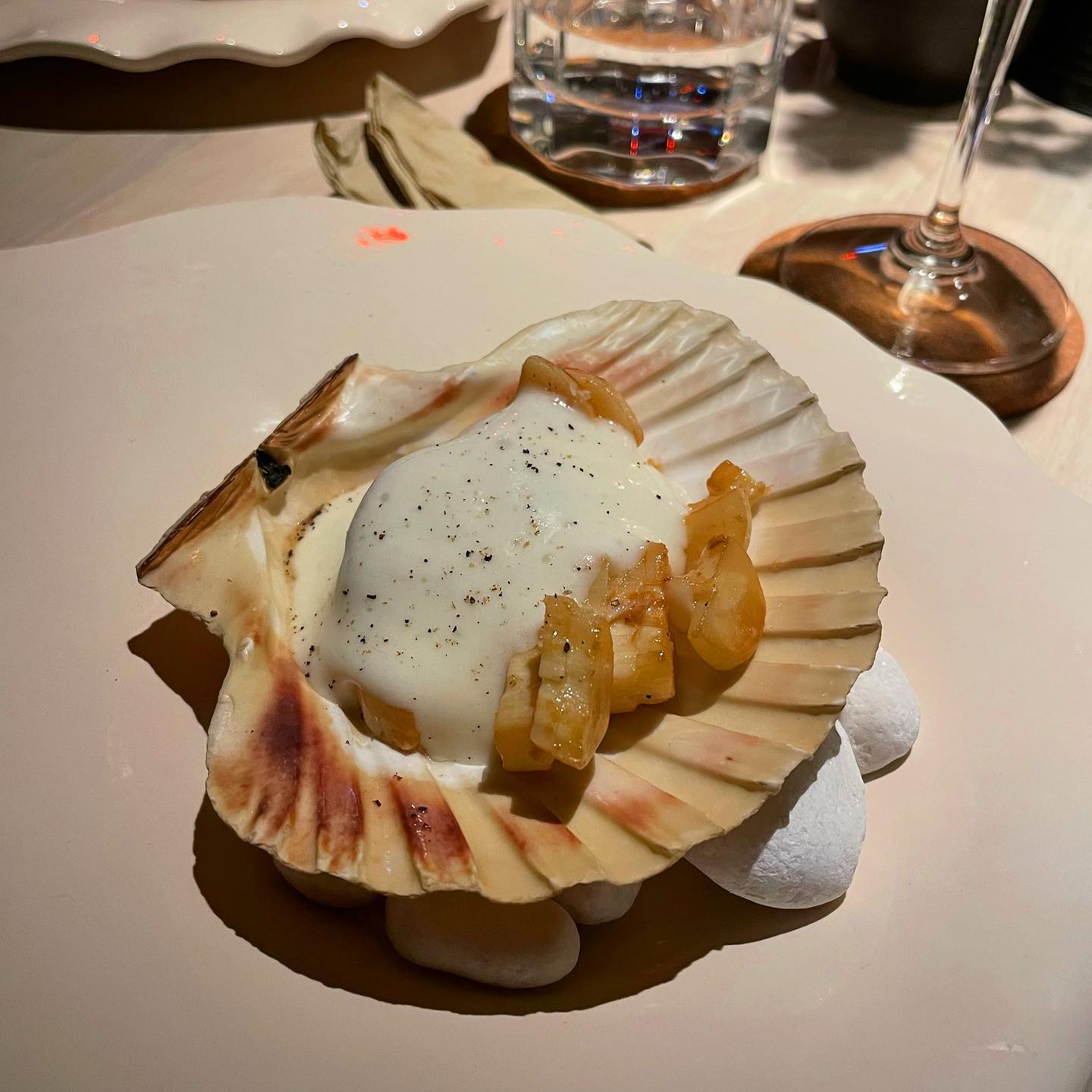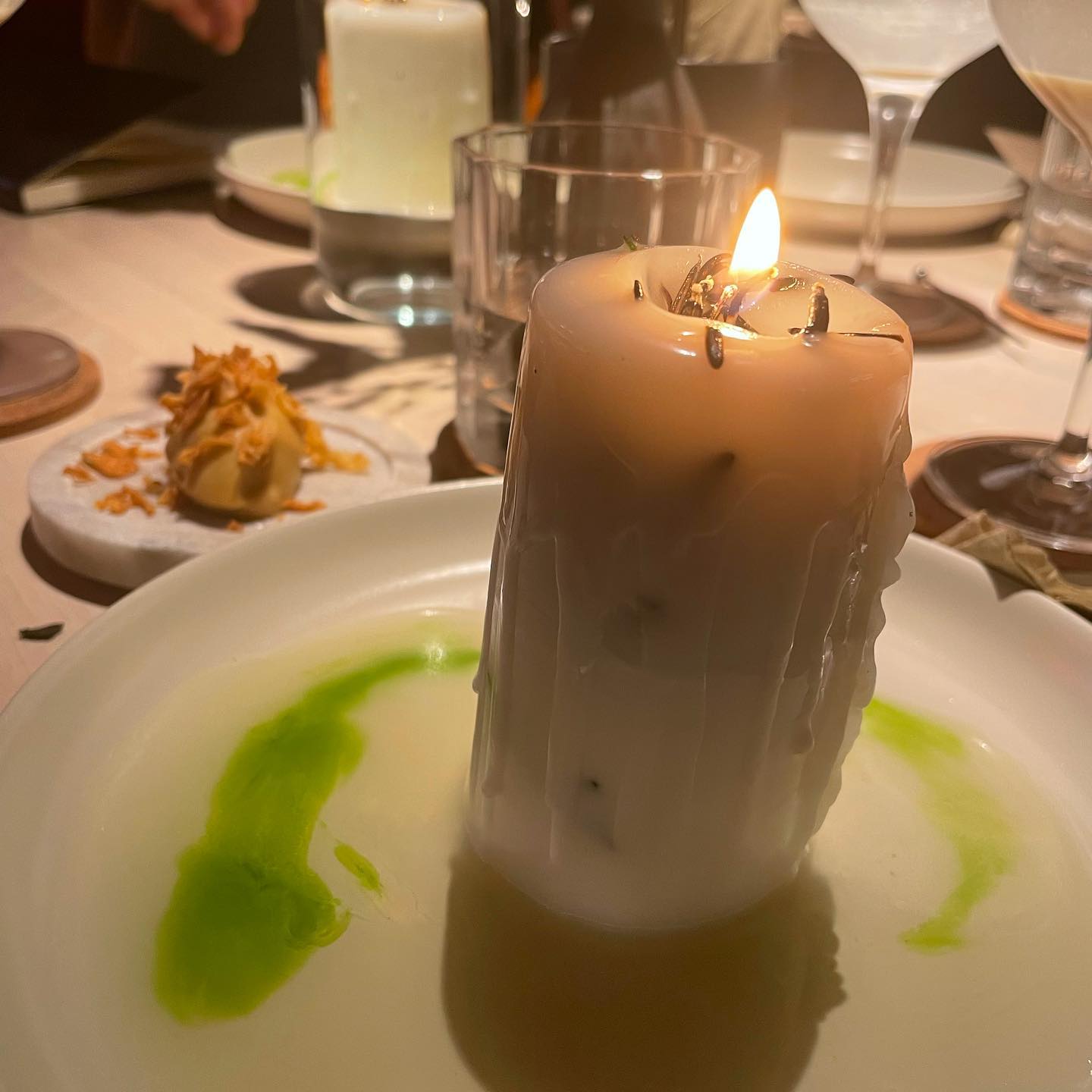 The São Paulo Project in Ancoats, Manchester
Caroline is now focused on bringing haute Brazilian cuisine to the UK with her São Paulo Project, undertaking a three-month residency at Ancoats wine bar Blossom Street Social in 2022 before launching her Sao Paulo Bistro at Exhibition MCR.
Here, she's fusing Brazilian ingredients like heart of palm and guava with local produce from independent Mancunian suppliers in an exciting fine dining-style menu.
Putting a modern twist on dishes found across the 26 states of Brazil, she's showing diners that Brazilian gastronomy is more than just steakhouses and feijoada. She has also just announced the return of her Sao Paulo Project at Blossom Street Social, this time with a more casual twist.
Her ultimate ambition is to open the first Brazilian fine dining restaurant in England. Currently, there is only one in the world to be found outside of Brazil, the Parisian restaurant Oka. Navigating between France and Brazil, last year it attained its first Michelin star.
Feature image – Caroline Martins