News
Man City captain Ilkay Gündogan buys huge Turkish feast for Manchester charity users
He also wrote a beautiful letter thanking them for their support and inspiration.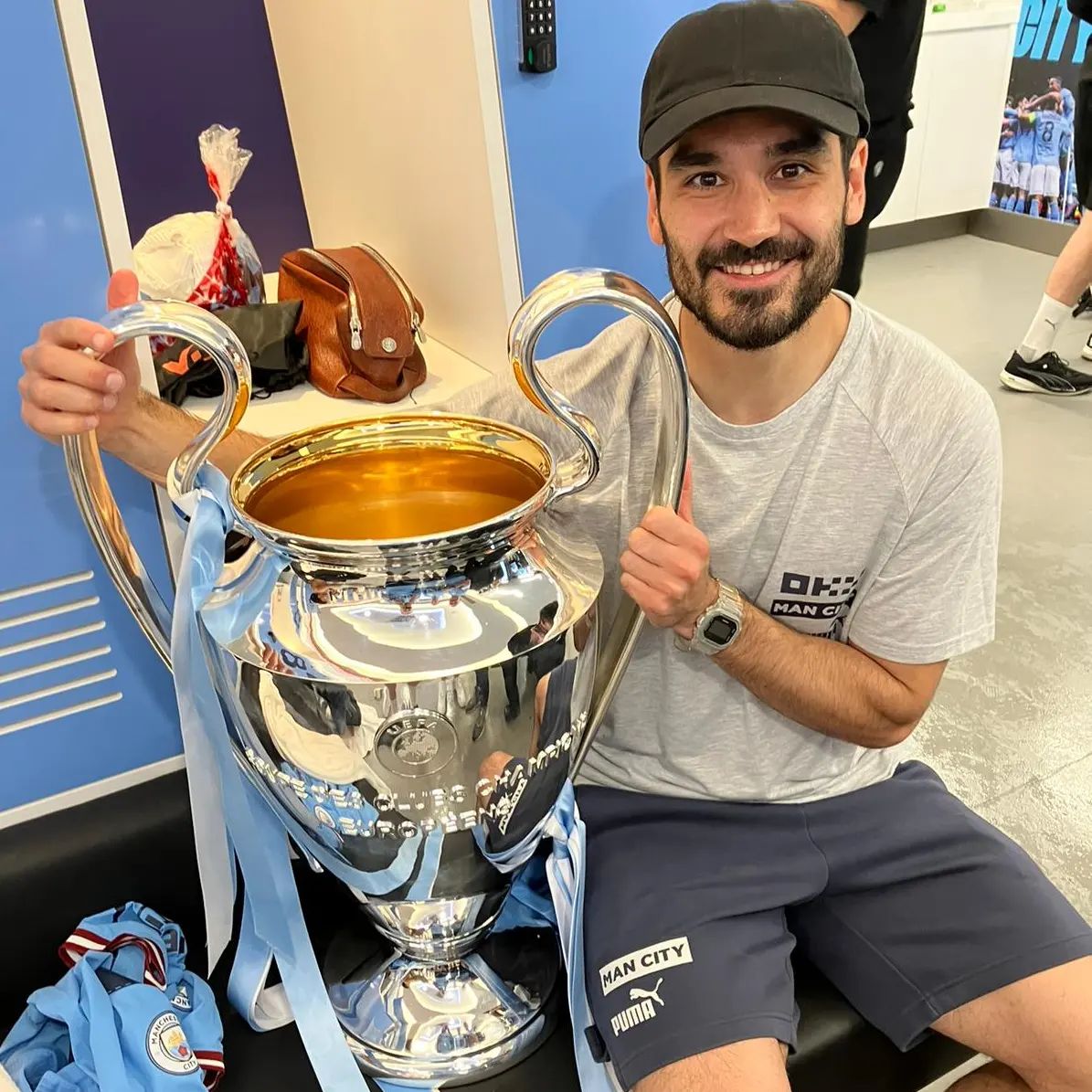 People have been praising Manchester City's captain after the footballer paid for local people at a social care charity to have a giant Turkish feast.
Ilkay Gündogan, who acts as an ambassador for Manchester charity Community Integrated Care, surprised over 100 service users with a ginormous takeaway from a local Turkish restaurant this weekend.
Hoping to commemorate the Champions League final, Gündogan splurged on the foodie feast – spending hundreds so that people associated with the organisation could enjoy his team's historic match against Inter Milan in style.
He also wrote a heartfelt letter to accompany their meal, thanking them for their support and inspiration to date. "I wanted to write you this letter to let you know that you are a true inspiration for me," a part of the letter reads.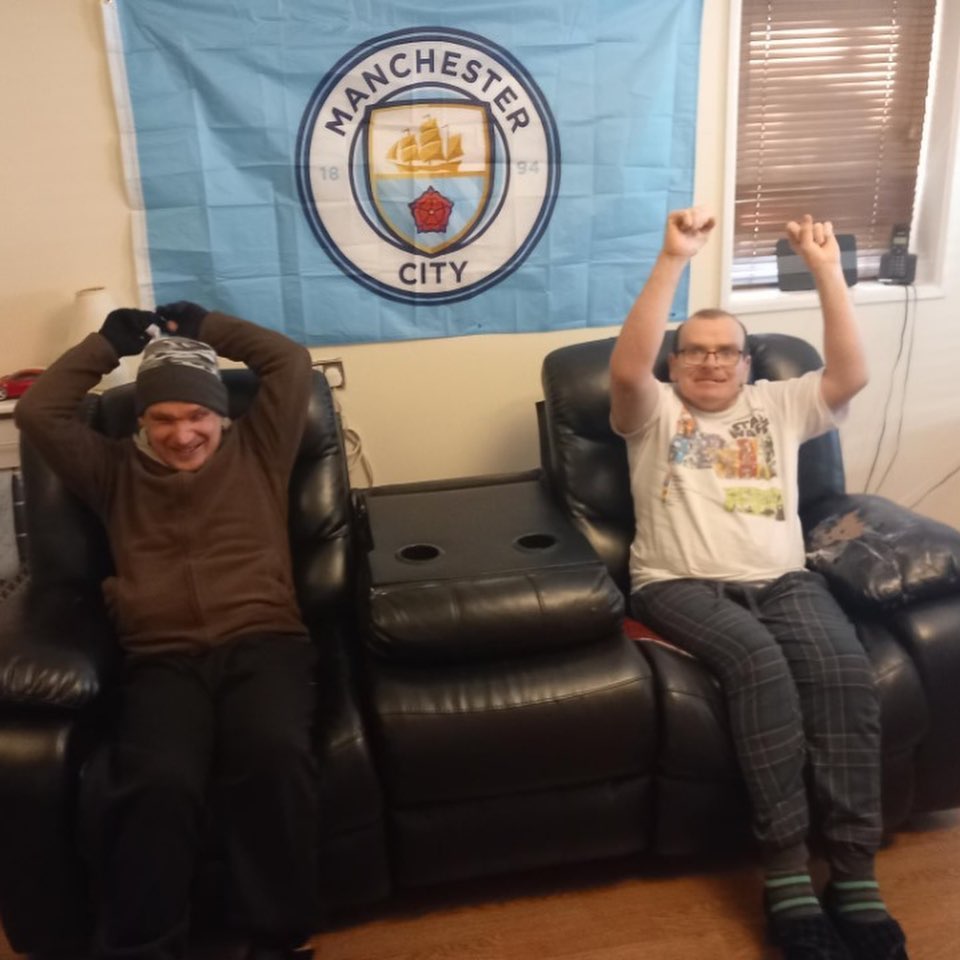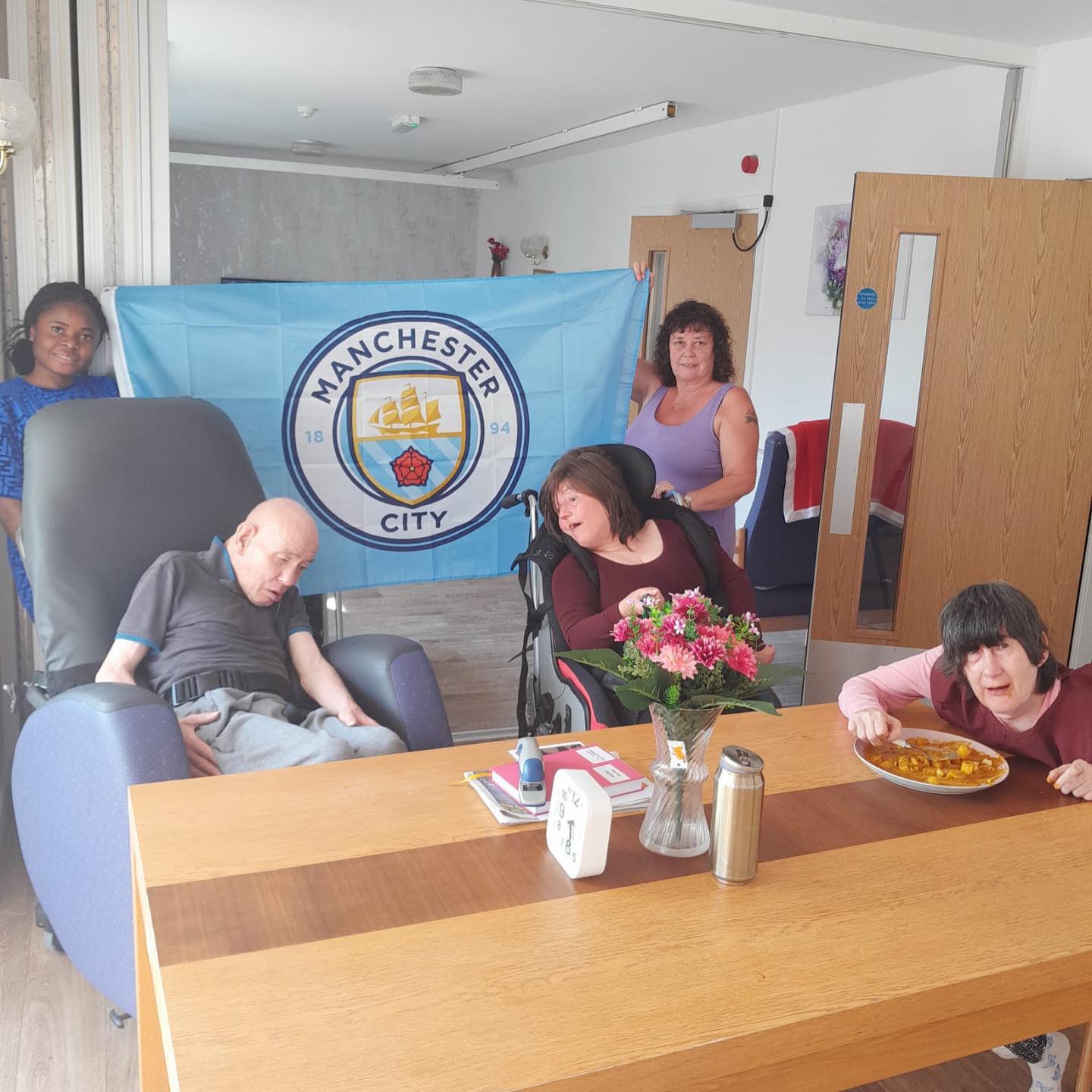 "Your strength, resilience and zest for life are truly awe-inspiring. The challenges you face on a daily basis require immense courage, and your ability to overcome them is remarkable.
"I understand that life can be filled with obstacles and uncertainties, but please know that you are not alone.
"The bonds you have formed at Community Integrated Care, the laughter you share, and the support you provide to one another are testaments to the strength and beauty of our community and the human spirit."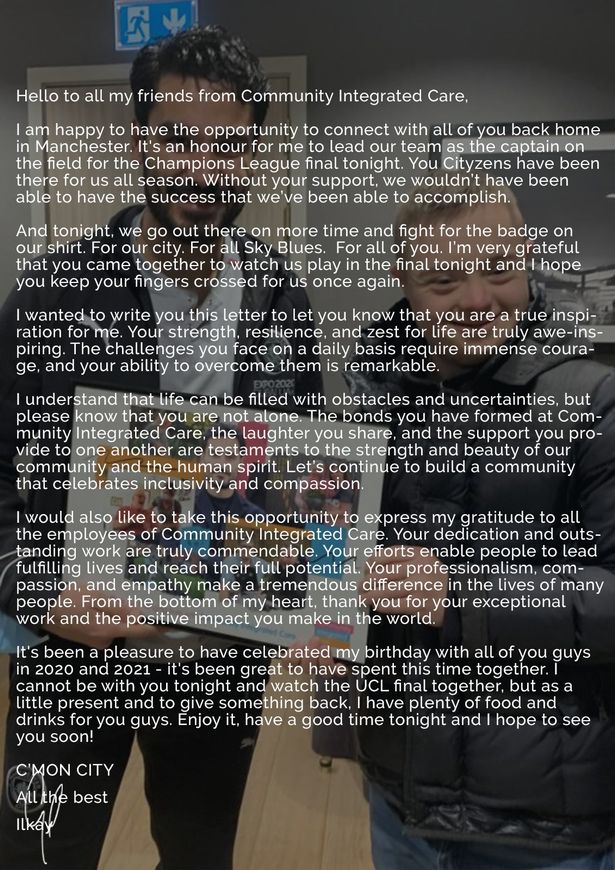 Read more:
Gündogan also supplied food and drink to youth club Heßler 06 Gelsenkirchen, where the midfielder first kicked a ball.
This weekend, Manchester City completed the treble after winning their first Champions League trophy.
Beating Inter 1-0, the Blues had their eyes well and truly focused on glory all night and managed what many had already begun to accept as inevitable.
Central Manchester will be painted sky blue this Monday, 12 June as City celebrate their treble title-winning season with a parade through the city centre.
Featured Image – Ilkay Gundogan (via Instagram)