Sport
Jack Grealish's emotional interview after winning the treble with Manchester City sums up what football means
Can only imagine how surreal a feeling it must be.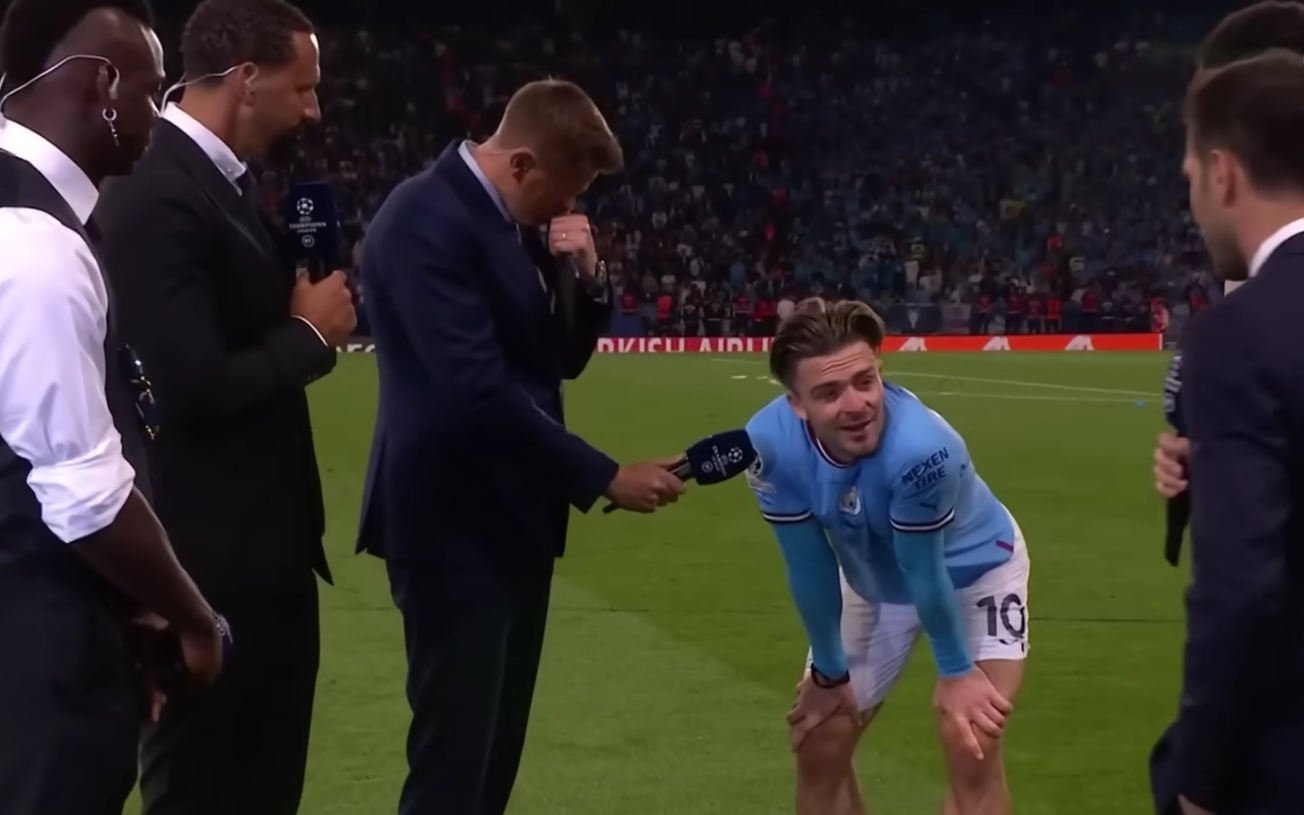 For most Manchester City fans, the weekend might still feel unbelievable and one person who certainly does feel lie he's been living in a dream is Jack Grealish, as was full of emotions whilst giving his post-match interview.
Having joined Man City from Aston Villa last season, winning the Premier League in his first season and now the treble is just his second, it's all been coming up roses from Jack Grealish ever since he arrived at the Etihad and it was not lost on him how momentous Saturday night was.
Speaking to BT Sport after the game, Grealish had barely finished balling his eyes out with tears or joy following the full-time whistle and was pretty lost for words at first, and understandably so.
Still welling up, when asked to describe how he was feeling he simply said: "I don't know, this is just… this is what you work your whole life for, isn't it? I'm just so happy man".
Read more:
Looking physically and emotionally drained, he had to take a moment to breathe and rest his arms on his knees before continuing and noting, "I played so dead today, man, I was awful" but, after being reassured by former City man Joleon Lescott, admitted that he didn't care.
"To win the treble with this group of players and this staff is just so special. I don't know, I just—anyone that knows me knows how much of a family person I am and how much I love football… this is what I've worked for my whole life".
The 27-year-old went on to describe manager Pep Guardiola as nothing short of a "genius", noting how much he appreciated him sticking by him after the club paid so much money for him and even after he "played crap" last season. Well, he certainly pulled up those famously low socks this year.
We might as well as watch it again; here's the moment Manchester City won not only their first Champions League but managed to complete the hallowed treble and Grealish collapsed in pure overwhelming emotion. We're sure a fair few watching at home did exactly the same.
For all the latest news, events and goings on in Greater Manchester, subscribe to The Manc newsletter HERE.
Featured Image — BT Sport