News
Covid travel rules will change again this week, Boris Johnson confirms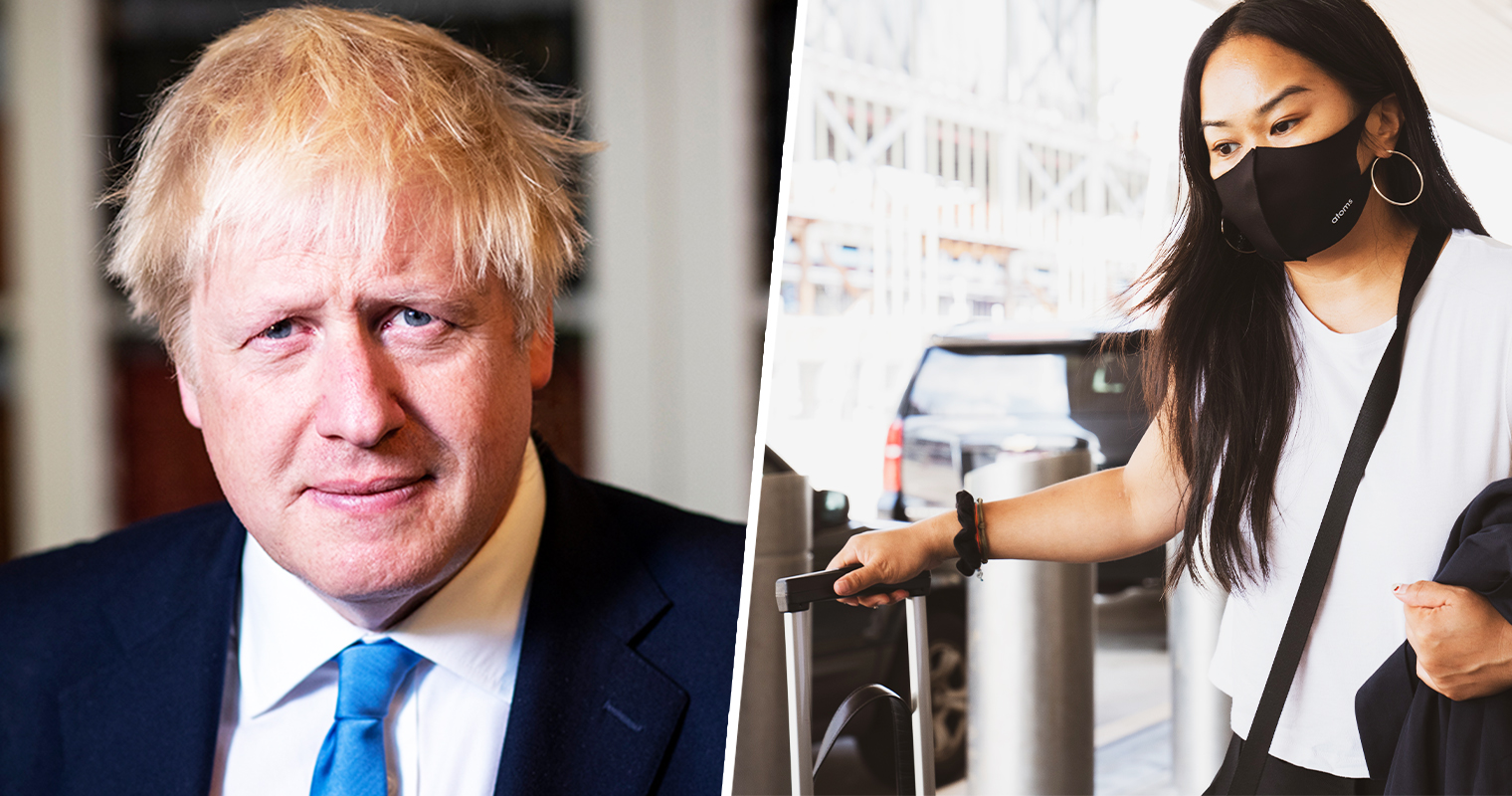 Covid-19 rules and restrictions for travel are set to change again, the Prime Minister has confirmed.
Boris Johnson announced today that passengers to the UK will no longer need to take a pre-departure Covid test.
He also announced that the requirement to self-isolate on arrival to England until receiving a negative PCR result will be scrapped.
Instead, people can take a lateral flow test on their second day in England, and order a further PCR test if the lateral flow result is positive.
The relaxation in Covid travel rules will apply from 4am on Friday, January 7.
The PM said the change to measures is a way to 'live with Covid without letting our guard down'.
Speaking to the House of Commons, Mr Johnson confirmed that the Government is set to stick with Plan B measures for another three weeks.
He said: "When the Omicron variant was first identified, we rightly introduced travel restrictions to slow its arrival in our country.
"But now Omicron is so prevalent, these measures are having limited impact on the growth in cases, while continuing to pose significant costs to our travel industry.
"So I can announce that in England from 4am on Friday we will be scrapping the pre-departure test, which discourages many from travelling for fear of being trapped overseas and incurring significant extra expense.
Read more: Follow-up PCR tests scrapped for asymptomatic people who test positive on lateral flows
"We will also be lifting the requirement to self-isolate on arrival until receipt of a negative PCR, returning instead to the system we had in October last year, where those arriving in England will need to take a lateral flow test no later than the end of day two, and if positive, a further PCR test to help us identify any new variants at the border.
"Mr Speaker, all these measures are balanced and proportionate ways of ensuring we can live with Covid without letting our guard down.
"And we can only do this thanks to the biggest and fastest booster campaign in Europe."
He ended his statement by urging people to get their booster jabs, saying there are two million appointments available in the next week alone.
Reacting to the news, Charlie Cornish, CEO at Manchester Airport Group, said: "Today's announcement is very positive news and will help restart the recovery of the travel and tourism sector.
"The removal of these temporary measures is important recognition that travel restrictions should not remain in place if they no longer help prevent the spread of the virus.
"By removing barriers to travel in what is a critical period for forward-booking, passengers, airports, airlines and business across the UK can now plan ahead with confidence.
"We look forward to working with Government on a roadmap for the removal of all remaining restrictions, in order to help our prized aviation sector enjoy a full recovery."
Featured image: Gov.uk / Unsplash