News
Urgent manhunt for escaped terror suspect triggers huge queues at Manchester Airport
Do not approach Daniel Khalife.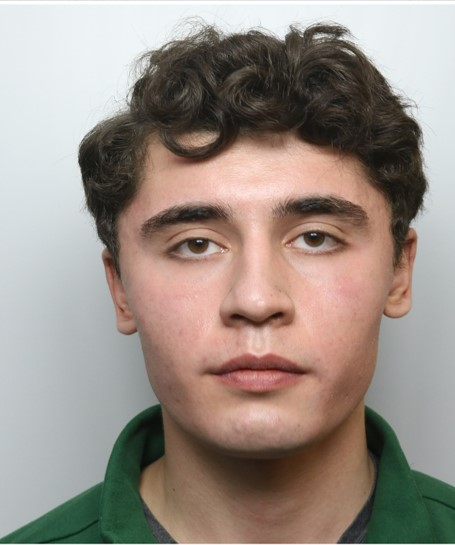 Massive queues are forming at airports across the country due to an urgent manhunt for a terror suspect who has escaped from prison.
Passengers at Manchester Airport are reporting long waits and scenes of 'absolute carnage' as security inside the terminals is ramped up.
It's all because of an urgent police appeal to trace 21-year-old Daniel Abed Khalife, who escaped Wandsworth Prison at around 7.50am this morning.
It's understood that all UK airports and ports are on alert as the national manhunt continues.
Khalife, a former British Army soldier, was on remand in prison while awaiting trial in relation to terrorism and Official Secrets Act offences.
He was last seen wearing a white t-shirt, red and white chequered trousers and brown steel toe cap boots. He's of slim build, around 6ft 2in tall, and has short brown hair.
While it's believed he's likely to be in the London area, a UK-wide alert has been issued by Counter Terrorism Command.
The public are warned not to approach Khalife but to call 999 immediately if they see him, quoting reference CAD 1631/06SEP23.
Commander Dominic Murphy, Head of the Met's Counter Terrorism Command said: "We have a team of officers who are making extensive and urgent enquiries in order to locate and detain Khalife as quickly as possible. However, the public can help us as well and should anyone see Khalife, or have any information as to where he might be, then please call 999 immediately.
"I also want to reassure the public that we have no information which indicates, nor any reason to believe that Khalife poses a threat to the wider public, but our advice if you do see him is not to approach him and call 999 straight away."
Border force officers have implemented additional document checks at Manchester Airport which is adding time to normal security checks.
Some people inside Manchester Airport reported 'very unusual' scenes with 'border force running up and down as if they're looking for someone'.
Manchester Airport said on X: "We're sorry that you experienced a prolonged security queue. Our security teams work hard to ensure the safety and security of all at Manchester Airport and carry out important checks set by the UK Government. Thank you for your patience and we hope you have a smooth onward journey."
Read more
Featured image: Met Police