News
Possession of laughing gas could become a criminal offence following 'concerning' rise in use
Its popularity is believed to be due to the fact that it is cheap and easy to get hold of.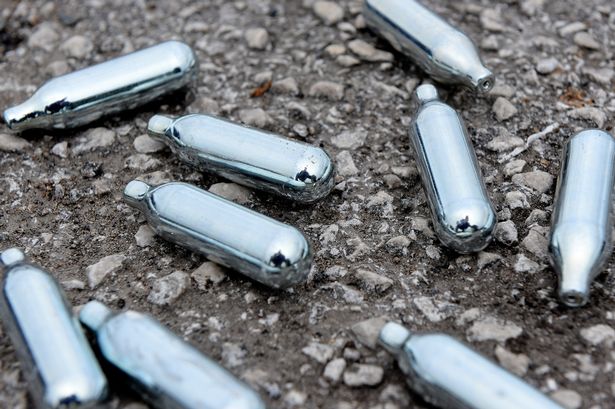 The UK government is said to be seeking advice on whether to make the possession of laughing gas a criminal offence.
Following what has been described as a "concerning" rise in the use of nitrous oxide, the Home Office has asked the independent Advisory Council on the Misuse of Drugs (ACMD) to analyse the harm caused by the substance.
According to the Crime Survey, nitrous oxide – also known as laughing gas, "hippie crack" balloons, and nos – is now the second most-used drug among 16 to 24-year-olds in the UK – with more than half a million people in this age group in England and Wales using the drug in 2019-2020.
Its popularity is believed to be due to the fact that it is cheap and easy to get hold of.
A report by experts from the British Medical Journal (BMJ) released last June had revealed that there was "a visible mark of the increasing incidence of nitrous oxide (N2O) misuse" since the first COVID-19 lockdown began.
As defined by FRANK, nitrous oxide is "a colourless gas most commonly found in pressurised metal canisters [which] you may have seen lying around in streets outside bars and nightclubs".
It is often consumed by "transferring the gas into a container (usually a balloon), then inhaling from the balloon" and this is because "inhaling nitrous oxide directly from the canister is very dangerous [as] the gas is under such high pressure, which can cause a spasm of the throat muscle and stop a person breathing."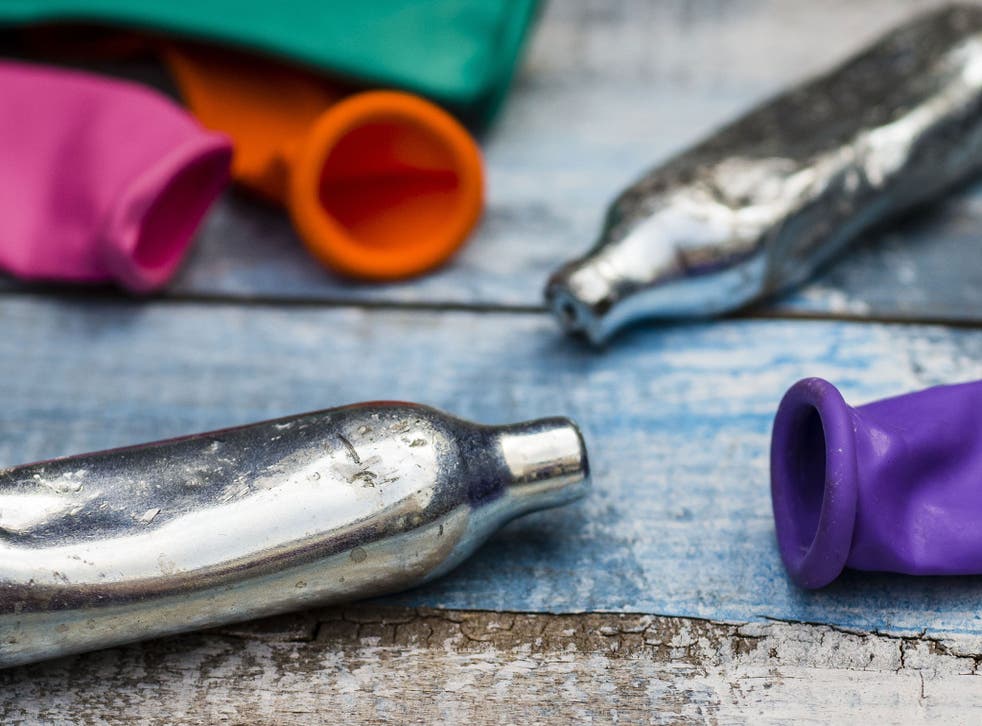 Nitrous oxide slows down brain and body responses and the effects of the drug is known to vary depending on how much has been inhaled.
Negative side effects of the inhalation of nitrous oxide include severe headaches, dizziness, inability to think straight, and short-lived, but intense feelings of paranoia. Regular use can stop you forming white blood cells properly and heavy regular use can result in deficiency of vitamin B12. Severe B12 deficiency can lead to serious nerve damage, causing tingling and numbness in the fingers and toes – which can be very painful and make walking difficult.
More serious side effects range from the risk of falling unconscious and/or suffocating from the lack of oxygen, which can and has lead to death, and according to the Office for National Statistics, there were 36 deaths in Britain associated with laughing gas between 2001 and 2016.
While the sale of nitrous oxide is illegal, it is not a crime to possess the drug at present, and the government believes this could also be a "significant factor" in its increasing use in recent years, alongside its prevalence.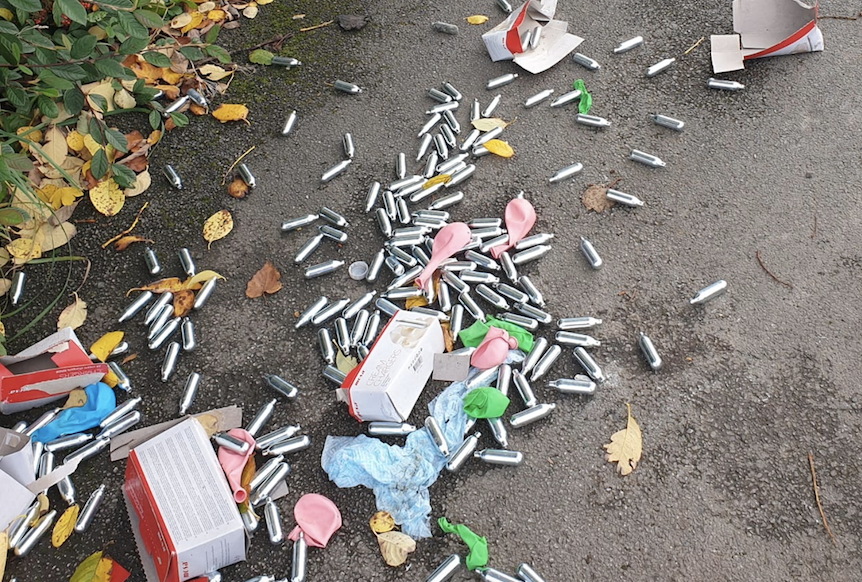 Home Secretary Priti Patel said government ministers "stand ready to take action" if the ACMD recommends further restrictions on the drug.
Nitrous oxide was last reviewed by the ACMD six years ago.
The body concluded at the time that it did not warrant control under the Misuse of Drugs Act 1971, but the ACMD's new review could recommend more education on the substance for young people, or tougher punishments for those who supply it.
"We are determined to do all we can to address this issue and protect the futures of our children and young people," Priti Patel concluded.
Featured Image – Geoff Davies