News
Elnecot bosses to open 'Anglo-Saxon' Dokes Pizzeria in Prestwich
This isn't just pizza. This is post-Brexit pizza, made with as many English ingredients as possible.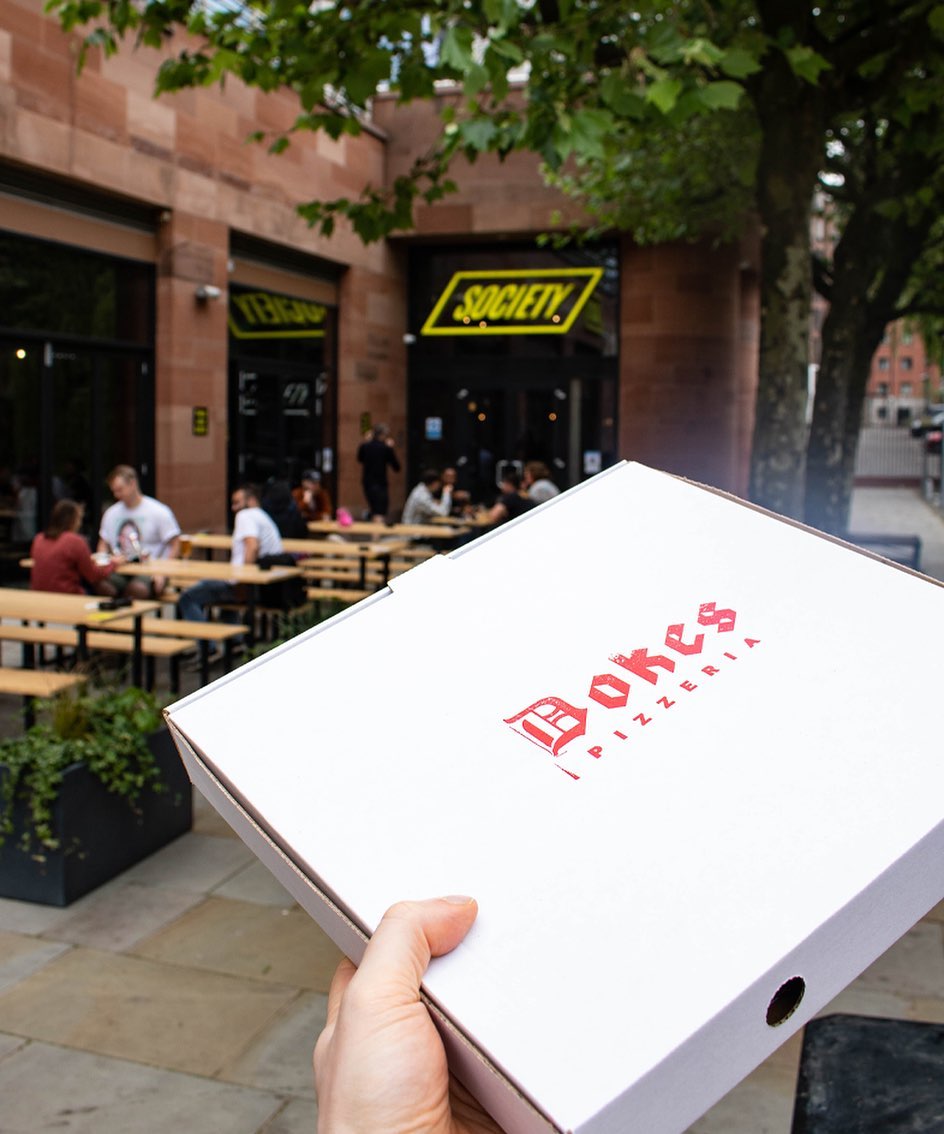 New 'Anglo-Saxon' pizzeria Dokes Pizza is opening in Prestwich from the team behind esteemed Ancoats restaurant Elnecot.
Called Dokes, the pizzeria has already made a name for itself in the city centre – serving its hearty, heritage grain pizzas out of one of the hatch kitchens at the new Manchester food and drink hall Society.
Now, it seems the concept will soon have a new home all of its own over in the trendy north Manchester suburb of Prestwich, as planning documents reveal Dokes pizza will be moving into the former Basil + Lily unit on Bury New Road.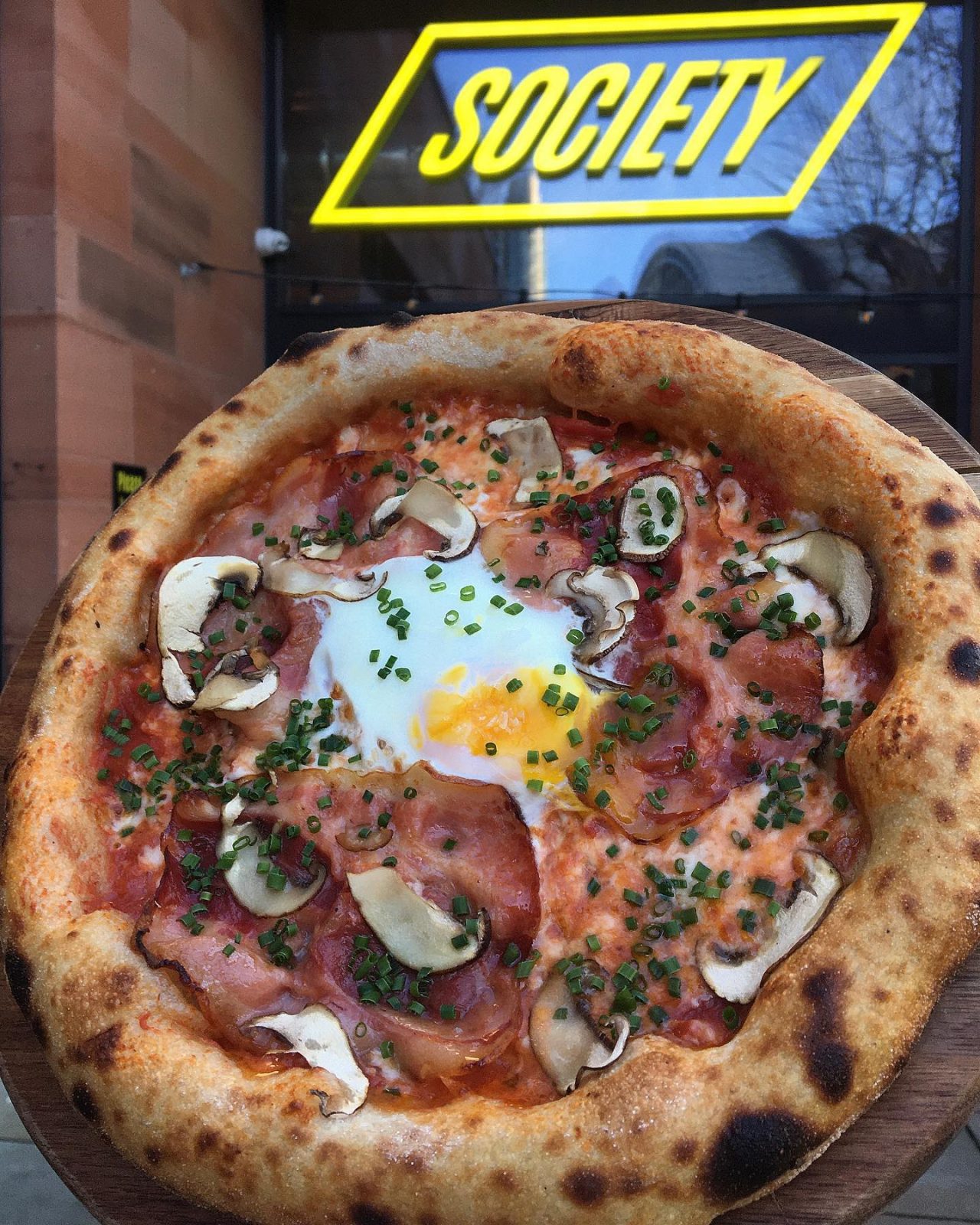 Here, bosses have hinted that the menu will expand beyond pizzas to include lunch and brunch offerings too – leading to some speculation that popular dishes at Elnecot may make their way over to Prestwich.
Read more: Manchester food hall launches bottomless brunch with non-stop beer, pizza and fried chicken
Dokes pizzas use as many British ingredients as possible, right down to the flour, mozzarella and tomatoes (when they are in season), and there are plenty of strong options for veggies as well as meat eaters.
This isn't just pizza. This is, arguably, post-Brexit pizza, made with as much English produce as its chefs can get their hands on. A clever way to get around those pesky supply issues.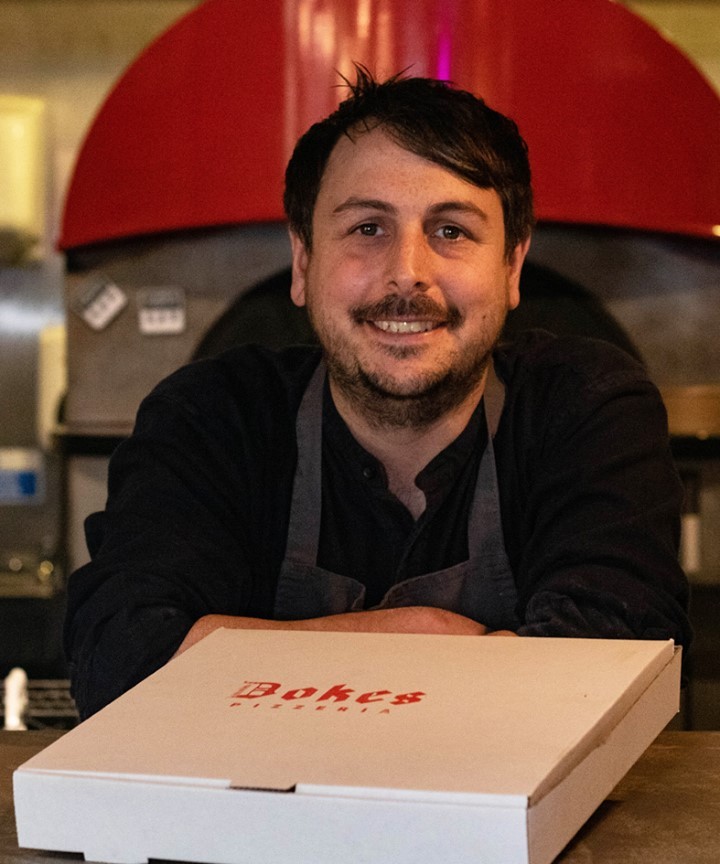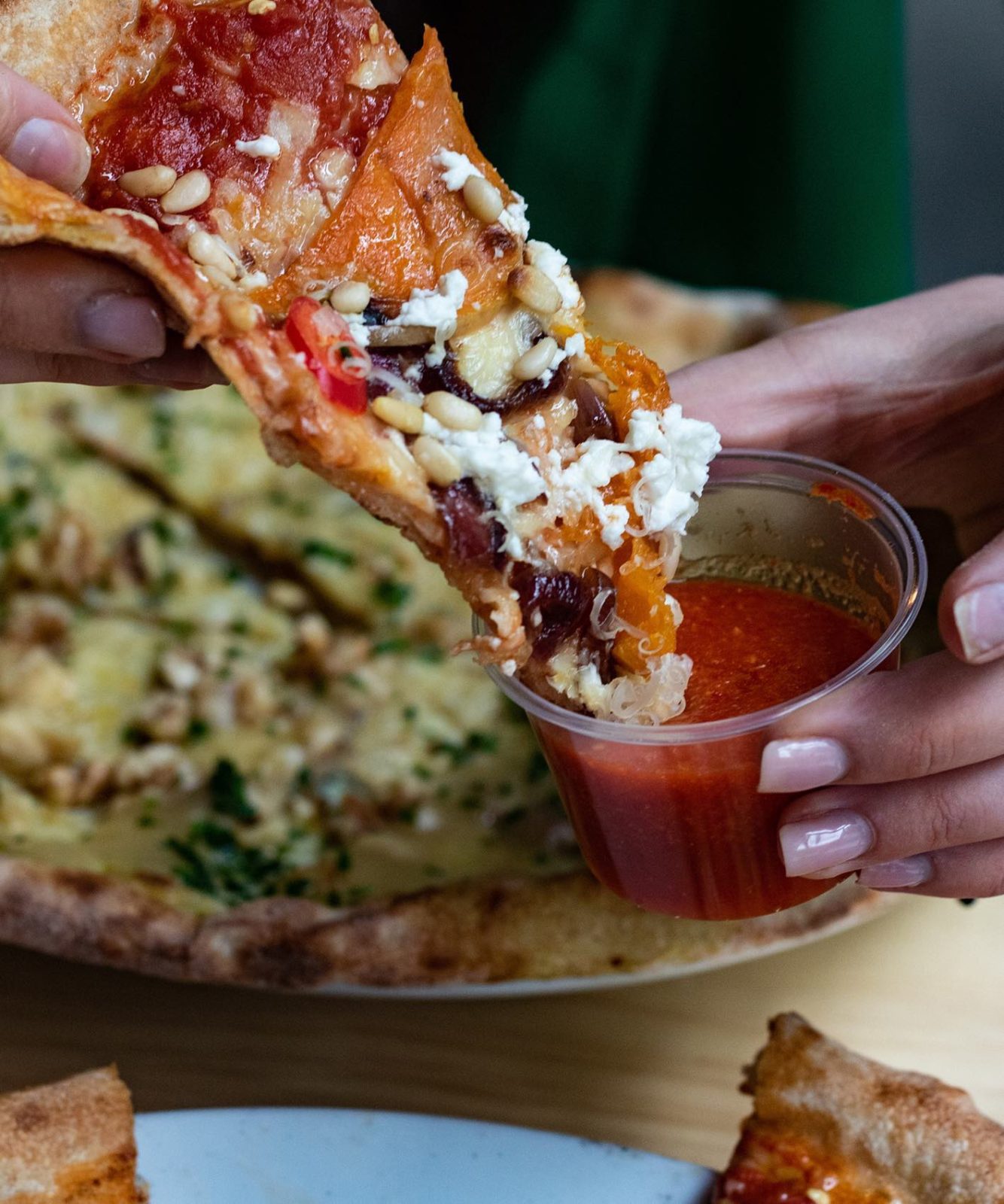 First opening inside Society last July, the concept is the brainchild of Micheal Clay and Wesley Downham. Building upon the relationships that they have built with suppliers over the years at Elnecot, the pair are using Dokes to showcase some top-notch British produce.
Maintaining a similar style and standard of ingredient sourcing to the Ancoats' restaurant, you'll find pizzas loaded with dreamy toppings like truffles from Wiltshire, air-dried duck breast from Trealy Farm in Wales, Cumbrian Curthwaite Goat's Curd and British burrata.
Favourites include the alluringly-named 'Sexy greens' with charred broccoli, savoy, crispy chilli, confit garlic cream, caper vierge; Medieval literature-inspired 'Beowulf' with deli farm chorizo, nduja, British burrata, gremolata; and the 'Cheese behemoth' with Owd yonner, Chepyn blue, Grace's goat, Scottish Connage, mozzarella fior di latte, British burrata and apple chutney.
Read more: A huge vegan festival is coming to Manchester this summer
The kitchen is also making its own globally-inspired dips, a crucial pizza addition that's not to be sniffed at. Think tangy chepyn blue ranch, spicy Korean gochujang bbq, Wiltshire truffle and confit garlic and herb. Perfect for dunking your crust in.
Sure to be a great new addition to Prestwich, Dokes pizza is pegged for a spring opening in April this year. To keep up with further updates on the new site make sure to follow them on Instagram.
Feature image – Dokes Pizzeria