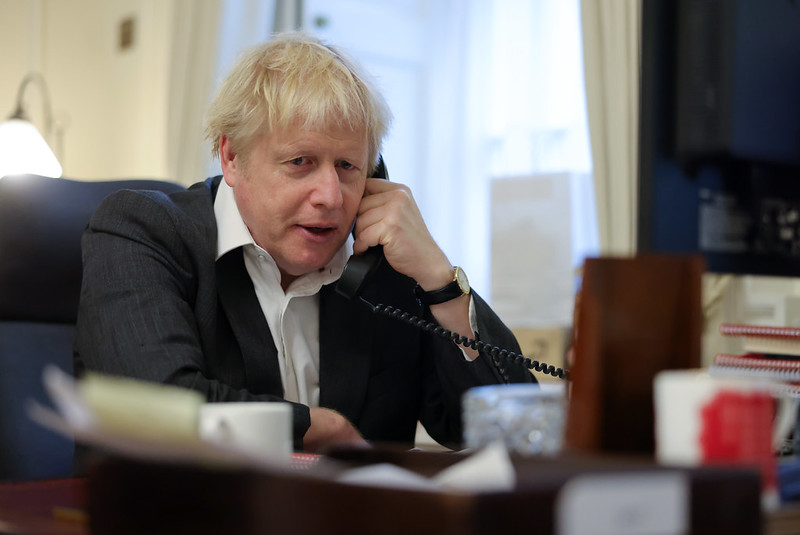 Boris Johnson will chair an emergency meeting on Monday morning as ferries, flights and freight were all stopped from exiting the UK in the aftermath of the country's fresh COVID outbreak.
France shut its borders with Britain on Sunday for at least 48 hours, with the Eurotunnel closing completely to all travellers.
Kent Police has introduced 'Operation Stack' on the M20 towards Dover to manage lorries and other vehicles in queues by the port.
According to a PM spokesperson, the PM's meeting this morning will examine "the steady flow of freight into and out of the UK" over the festive period and beyond.
Meanwhile, other nations including the Netherlands, Germany, Italy, Belgium, the Irish Republic, Turkey and Canada have stopped all incoming flights from Britain in an attempt to prevent the new COVID variant entering their borders.
The mutated COVID strain – which is thought to spread more quickly – is being blamed for skyrocketing cases in the south, which have led to Tier 4 regulations being introduced (essentially amounting to a lockdown).
Health Secretary Matt Hancock has said that the government is attempting to "accelerate" the vaccine rollout to combat the spread, but alluded to the fact that tighter restrictions may remain in force across Britain for "months".
"Today's stark figures are very worrying," said the minister after the country posted over 35,000 cases on Sunday.
"This will get worse before it gets better – but it will get better.
"We all need to do our bit to keep the virus under control while we accelerate the vaccination programme."