News
The Ethiopian restaurant hidden above a takeaway in Manchester's gay village
Serving up traditional Ethiopian curries on soft, spongy sourdough-fermented injera bread, Habesha has been quietly ticking away for years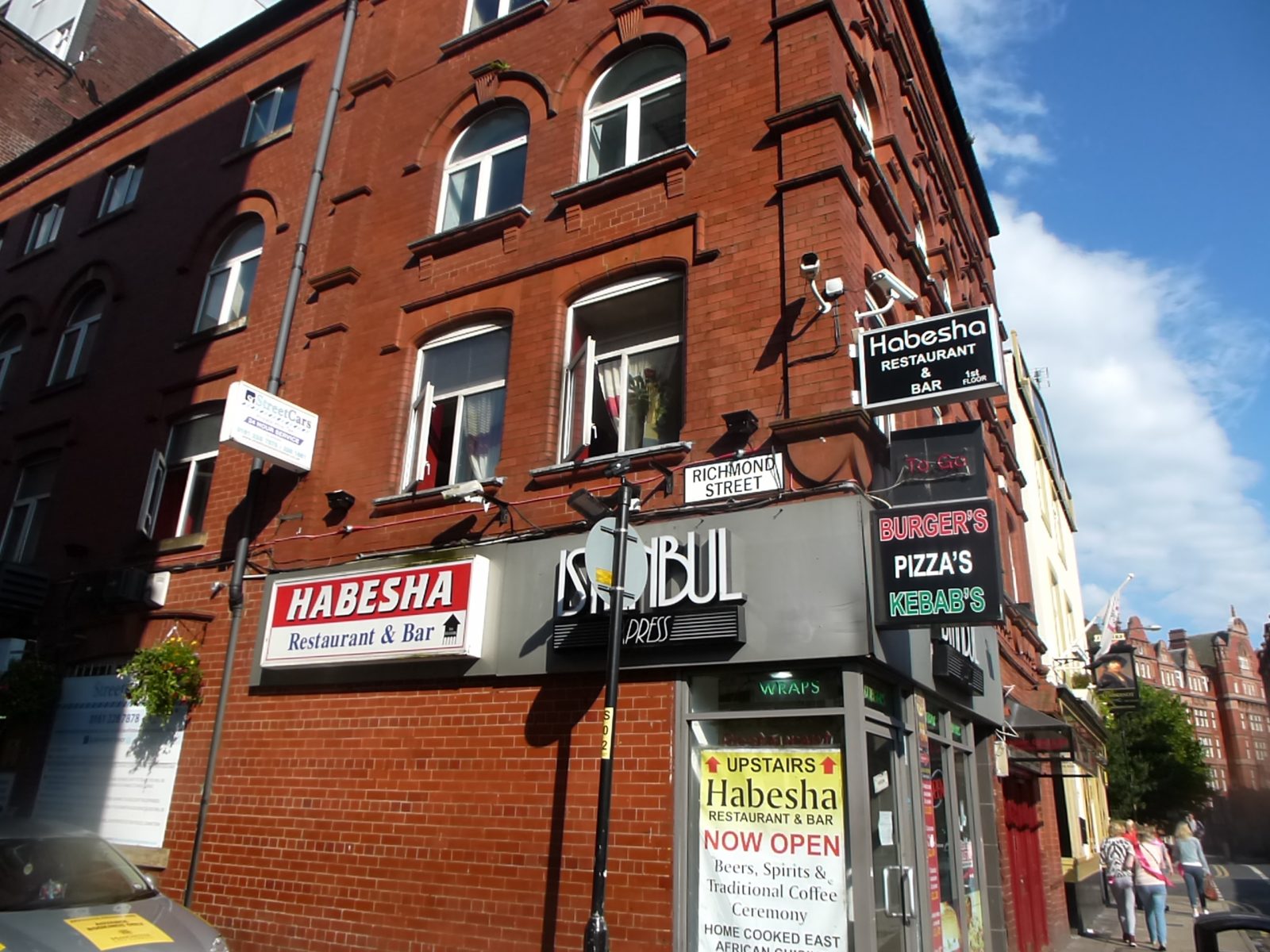 Tucked above a takeaway in Manchester's gay village is one of the city's best-kept foodie secrets.
It'd be easy to miss if you didn't know it was there, with a very small sign only really visible from neighbouring Richmond Street – not from Sackville Street, where you enter.
Accessed through the Istanbul Express takeaway via a winding staircase, it feels like one of those bar-in-a-bar gimmicks – except this isn't the Northern Quarter and the hidden entrance isn't designed to be an 'Instagram friendly' photo opportunity.
At this no-frills joint, it's all about the food – not your social media pictures.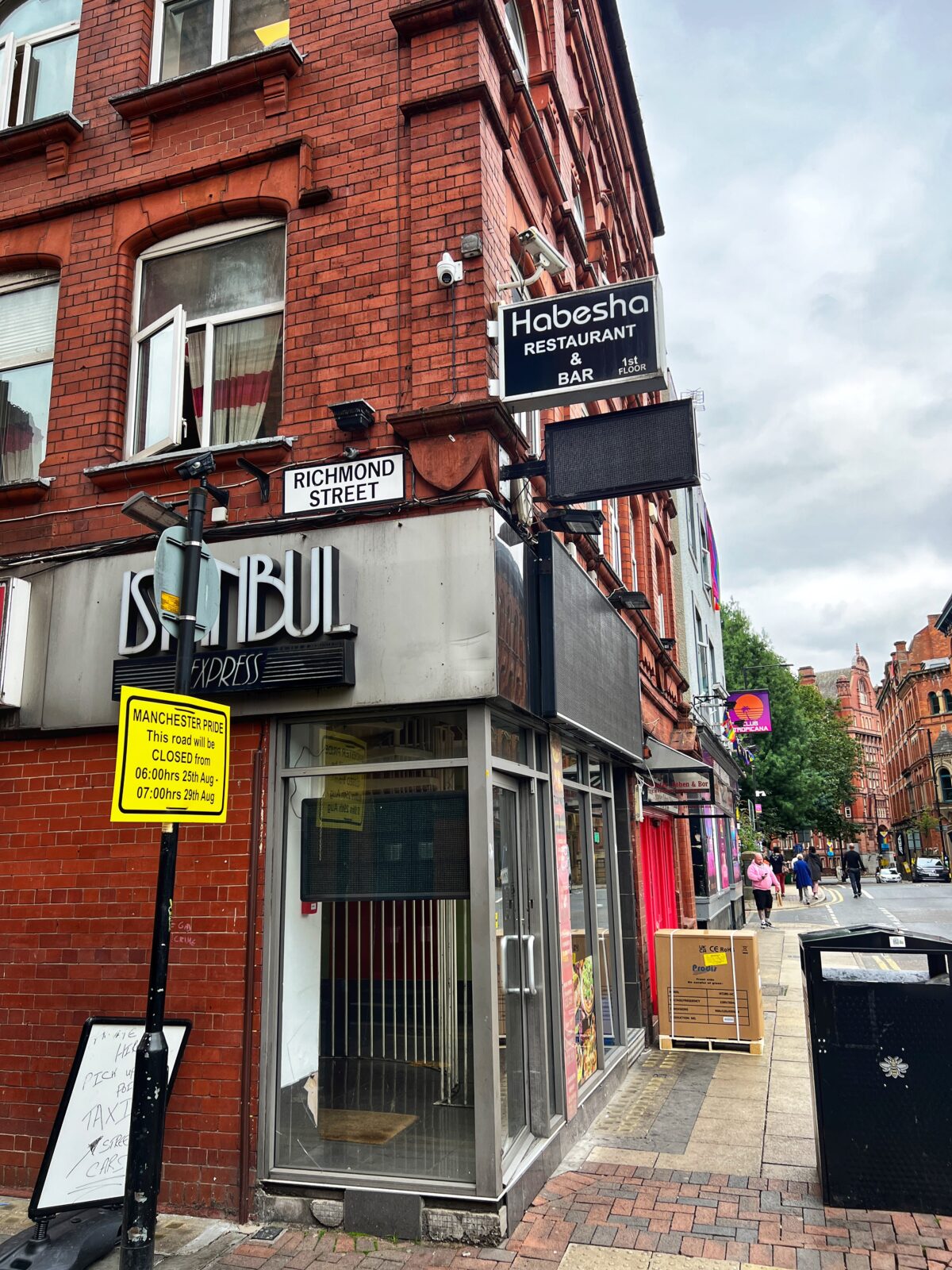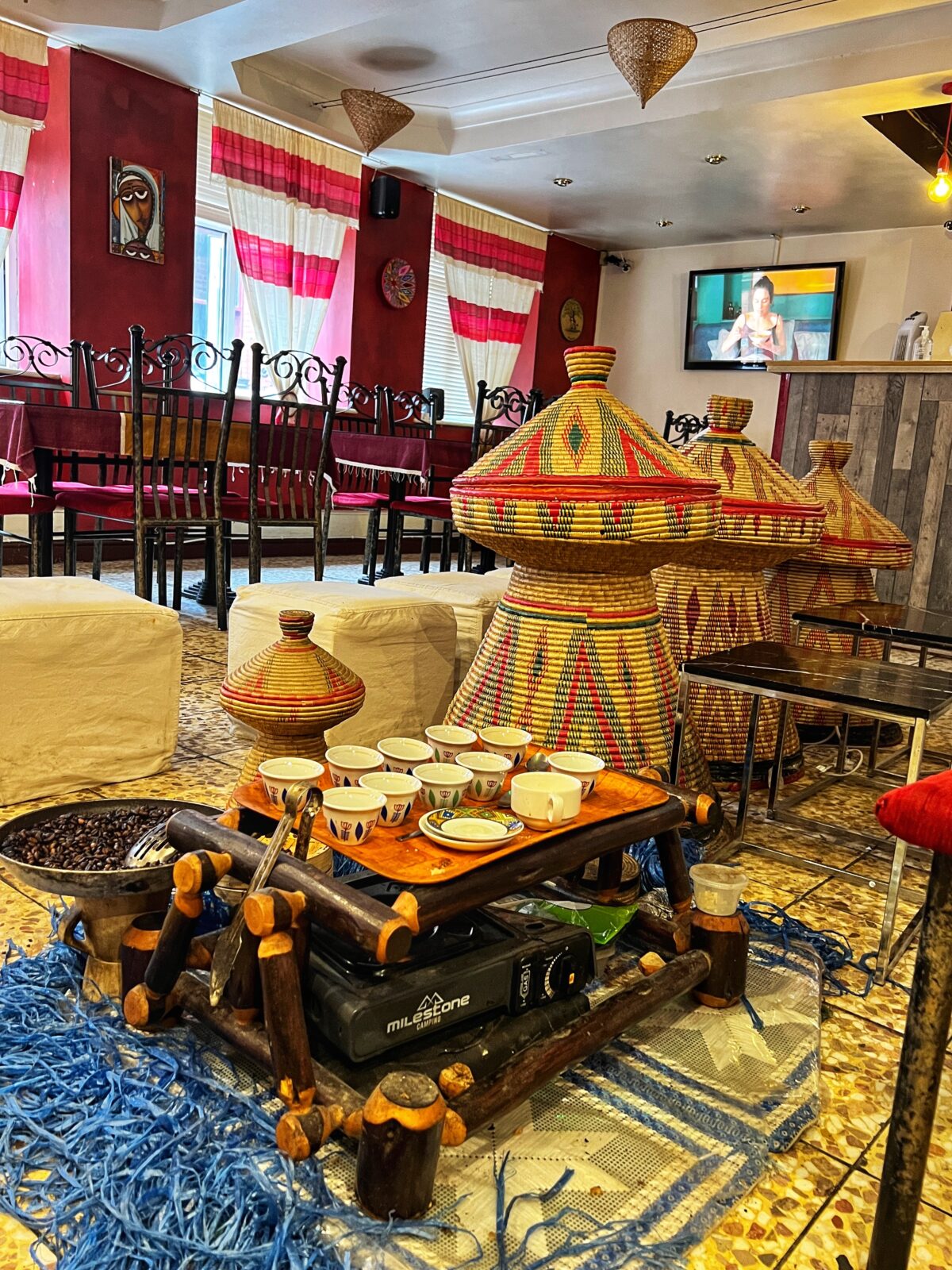 The authentic Ethiopian restaurant once laid claim to being Manchester's only such eatery – but has recently been joined on the scene by another of the same name, located in Ancoats and at Mala. As far as we can tell, the two aren't connected.
Serving up traditional Ethiopian curries on soft, spongy sourdough-fermented injera bread, Habesha has been quietly ticking away for years pulling in a steady stream of regulars.
The dining experience here pretty much revolves around the injera, with curries either served on top of a huge sharing plate-style sphere or accompanied by rolls of the soft, fluffy bread – perfect for scooping up all those little last morsels of sauce at the end of your meal.
To get the most out of the experience here you should really also eat with your hands, although there is cutlery on hand for those who might need it.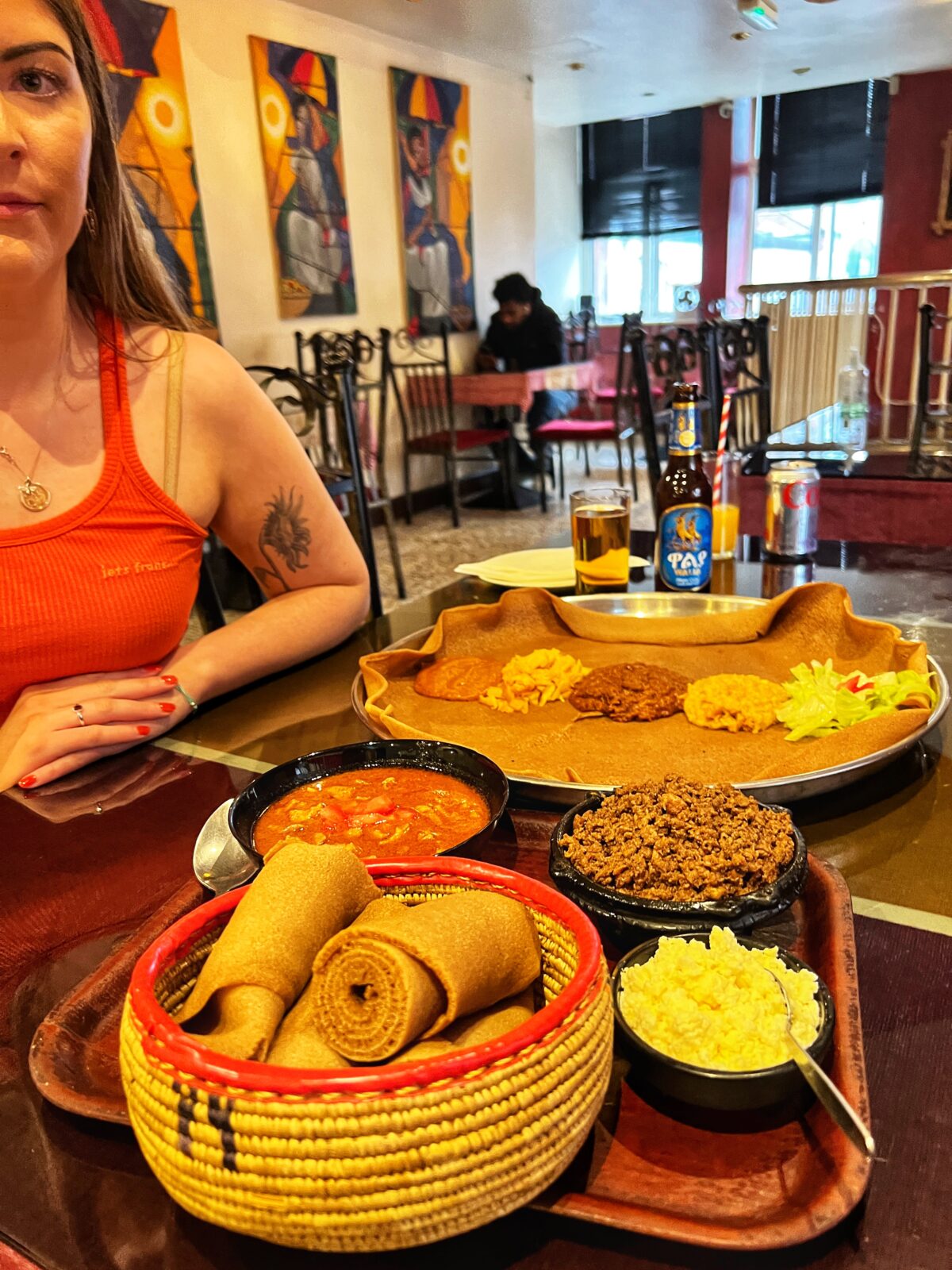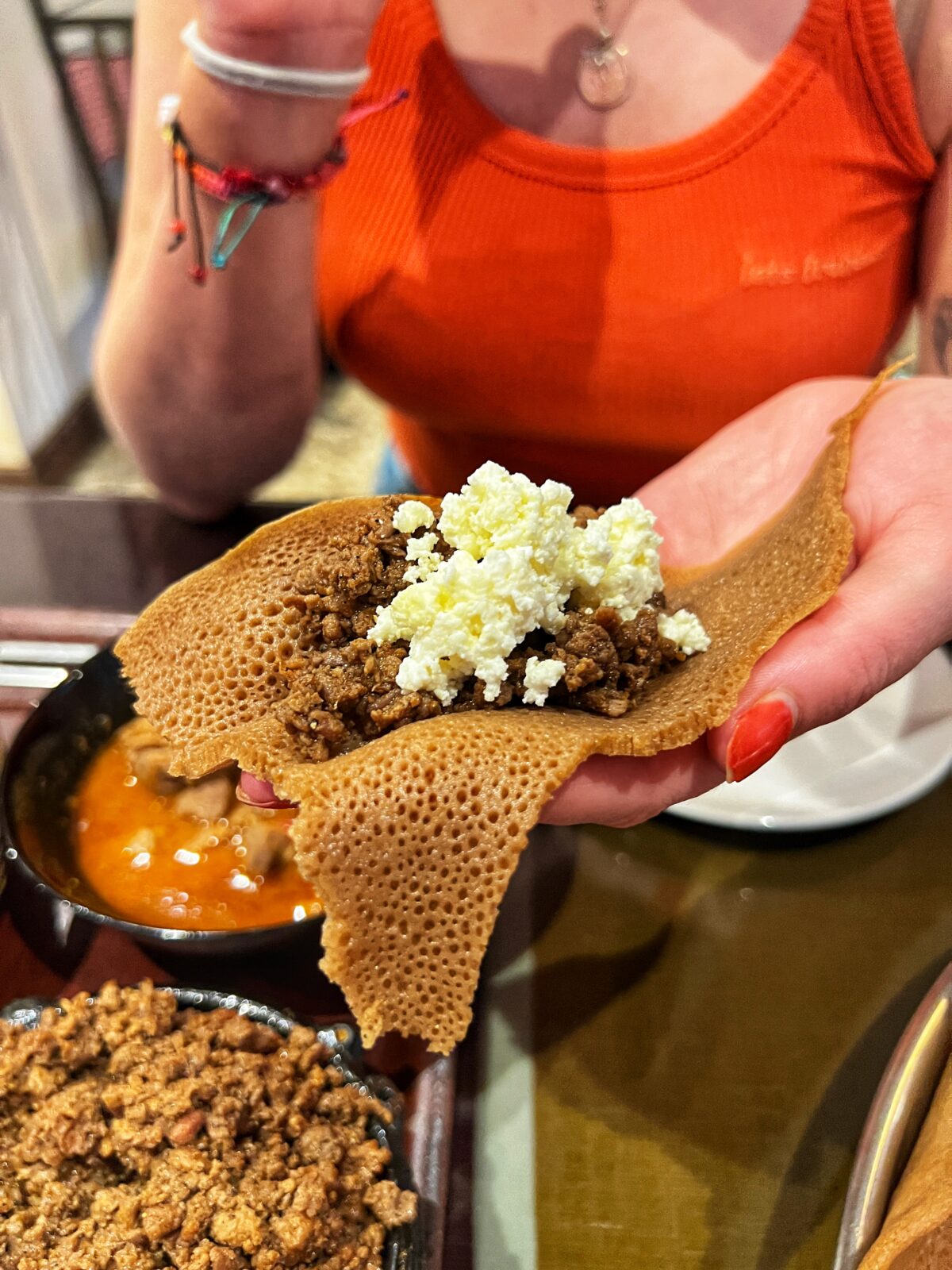 For meat-eaters, there's a couple of different options to choose from and it's customary to order a few and share. If you're a lover of spice, something like the Awaze Tibs will probably be up your street.
A dish of tender lamb cubes well cooked with onion, tomato and hot pepper sauce, it comes with a 'hot and spicy' warning suggesting it is not for the faint-hearted.
Read more: The history of Manchester Pride (and how far it's come)
Elsewhere, there's a slow-cooked, tender chicken dish made using thigh meat called Doro Wot that comes served with an egg, and the Ethiopian answer to steak tartare, beef Kitfo.
This dish of lean minced beef mixed with chilli powder, herbal butter and cardamom can be cooked either medium or well done to request, but is also not untypical to be eaten raw.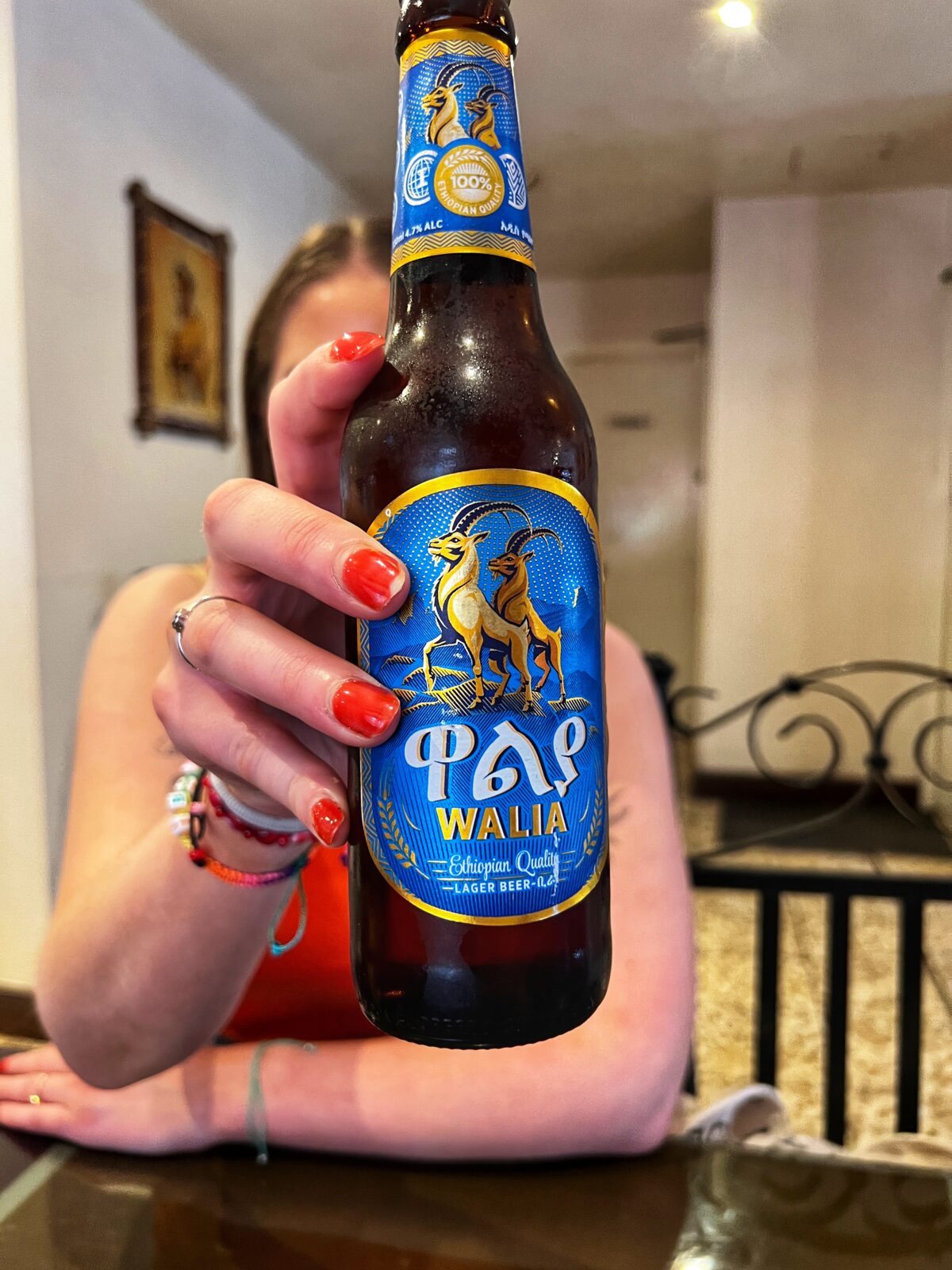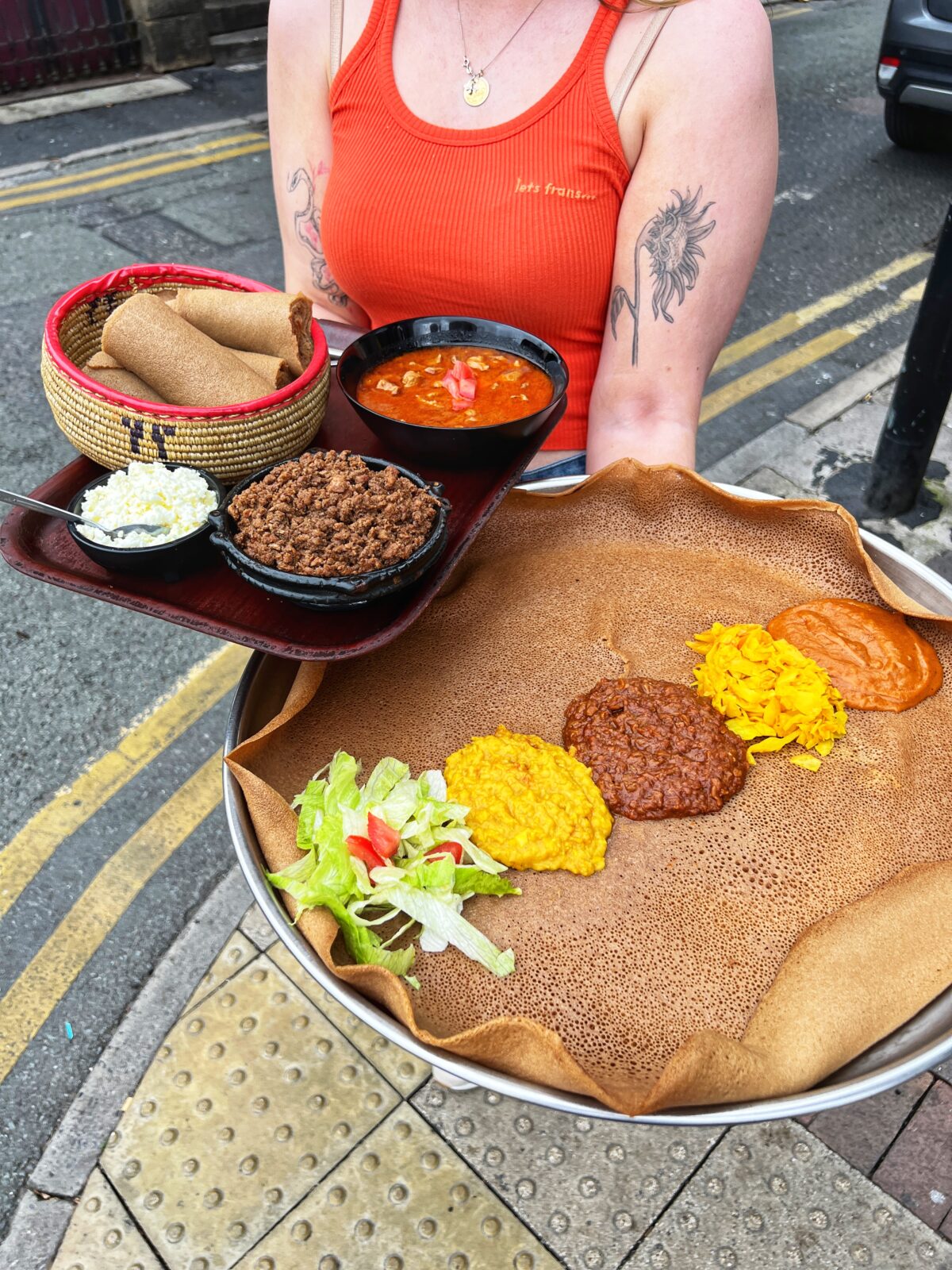 There's plenty for vegans and veggies here, too, not just meat-eaters – with a small selection of dishes like Yetsom Beyaynetu (spicy red lentils, yellow split peas, cabbage and carrots, shiro and house salad) and Shiro (powdered chickpeas cooked with onion, garlic and pepper) catering to those with a plant-based diet.
And on the drinks front, you'll find a selection of Ethiopian and Eritrean beers and wine alongside more typical American brands like Budweiser and Red Bull.
Read more: A Manc's guide to: the Gay Village, more than just a late-night party district
A true hidden gem, if you're in the village this weekend celebrating Pride and fancy a scran seriously consider giving it a look in.
Whilst its homely decor will make you feel a world away from the street parties below, the speaker systems on Richmond Street are guaranteed to still bring the vibes through the open windows.
To find out more about Habesha and view the full menu, click here.
Feature image – Mikey via Flickr.