City Centre
A Manc's guide to: the Gay Village, more than just a late-night party district
Known for its late-night clubs and cheap drinks deals, the Gay Village is popular with Manchester partygoers - but there's more going on behind the scenes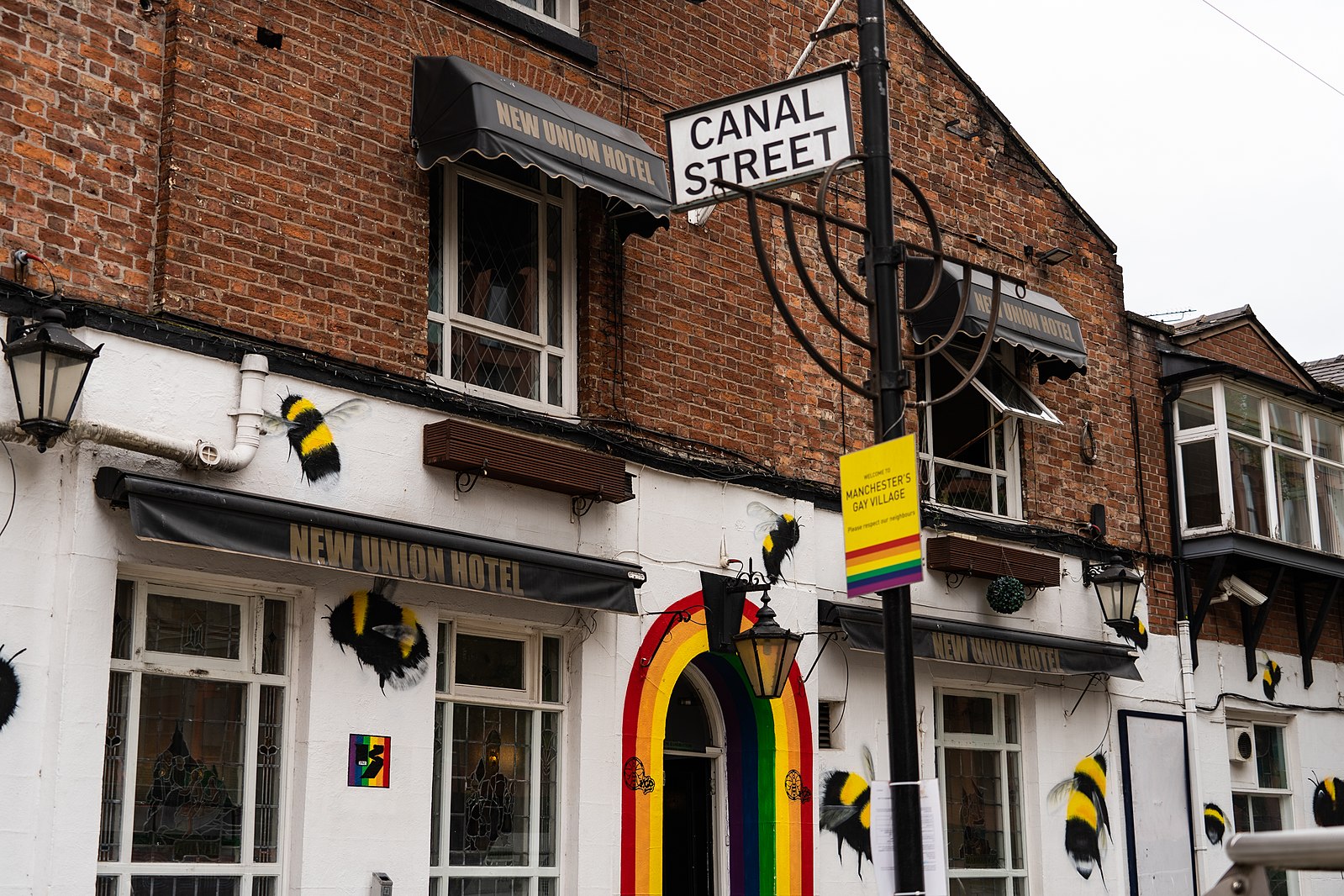 Today, Manchester's Gay Village is a veritable party district. Take it from someone who lived above one of its busiest nightclubs for two years. This is definitely the place where the rest of Manchester comes to party when everything else has closed for the night.
But dig a little deeper and you'll find there's much more to the village than just cheap drinks, cheesy pop music, 6am closes and innumerable pulling opportunities.
It's' an area that's rich with social history. One that has, over the years, become an increasingly safe space for the city's LGBTQ+ community (although, as we're reminded every year, there's still more work to do).
Even my straight female friends like to come here for a night out, because they feel safer in the village than anywhere else.
It hasn't always been this way, though. As recently as the 90s, many bars in the area had blacked out windows to stop them from being raided by police for 'licentious dancing', an ancient law that stopped two women (or men) from dancing with one another.
In fact, walk past the New Union pub and you'll see it still has its clouded glass windows today.
Historically, the community here has dealt with a lot of persecution from the police and the public.
The neighbourhood has welcomed a gay clientele since the 1940s, but, by all accounts, it's only in the past twenty years or so that things have really started to turn a corner, despite homosexuality being decriminalised in 1967.
An excerpt from Mancunian Gay magazine in 1984 titled 'Not tonight, Anderton' tells the story of how one night 20 plain clothes officers stormed into Napoleons and forced everyone in attendance to provide their personal information before being allowed to leave – an incident that was later branded as "an obvious case of police victimisation" in a press release issued by the Gay Centre.
In spite of this, the first Gay Pub and Club Olympics event (now thought of as the inaugural Manchester Pride) still went ahead on the August Bank Holiday weekend of 1985.
Notably, it had the support of a new generation of Labour councillors elected in 1984 – who gave the gay community their support and appointed Lesbian and Gay officers.
Inspired by Ken Livingstone's early days on the Greater London Council, those new councillors created an Equal Opportunities Committee and appointed Maggie Turner and Paul Fairweather in what would prove a landmark move for gay rights in the north of England.
1986 saw things gradually improve for the community, as councillors' 'put their arms around' the gay community, welcoming a Northern Pride event in 1986 and contributing public funds towards the celebrations.
As the '80s continued, Manchester's fight for gay rights continued with the Section 28 march in 1988 acting as a huge turning point as the Thatcher government's draconian legislation brought people out onto the streets to protest in their droves.
Still, it wasn't until the early nineties that the Gay Village welcomed its first openly-gay bar and even then police raids in the area continued right up to 1994.
The battles against institutional homophobia were still being fought, clearly, and some continued to call the Canal Street area 'Satan's Square Mile' – but the opening of new nightclubs like Cruz 101 and seminal events Electric Chair and Poptastic saw the community pushing back.
In the years that followed, many would credit the Manchester Pride festival with pushing the boundaries and campaigning for equality, but at its heart, it all boils down to the defiant community spirit born out of this relatively small patch of land.
Repurposed at the end of the Industrial Revolution into a gay quarter that has since become one of the most famous in the world, Manchester has a lot of things to be proud of – and the village is definitely up there with the best.
From bars and restaurants to historical landmarks, a beautiful park and some stunning apartments, there's so much to appreciate here if you take the time to look a little more closely.
Read more: The history of Manchester Pride (and how far it's come)
Food and drink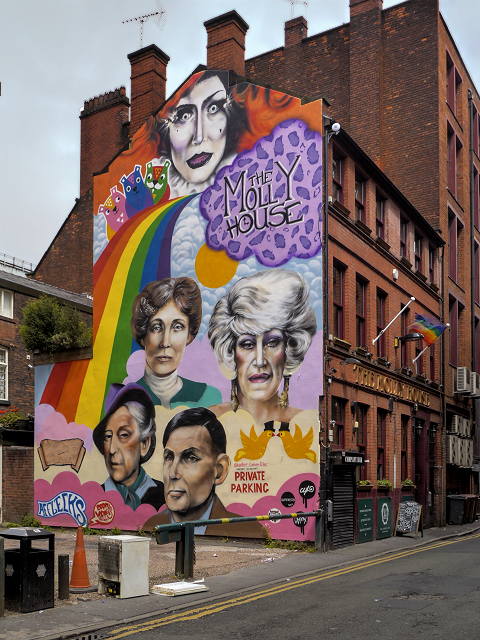 The Molly House – A backstreet boozer with a cracking little tapas menu and top-floor outdoor terrace, this popular whore house-turned-pub is pretty damn chic. A colourful mural on its side, painted by artists Hayley Garner and Jay Gilleard of Nomad Clan, depicts famous faces from the city's LGBTQ+ scene.
Iconic Bar – This intimate backstreet gin bar can be found just off the beaten path of the village, just opposite The Molly House. Located on Richmond Street, it has quite the spirits list and is a perfect chilled-out stop-off for any and all gin and tonic fans.
Habesha – A hidden foodie gem in the heart of the gay village, the Ethiopian restaurant Habesha sits above a pretty run-of-the-mill takeaway and is quite easy to miss. Look out for it. Serving up traditional Ethiopian curries on soft, spongy sourdough-fermented injera bread, it has been quietly ticking away for years.
Read more: The Ethiopian restaurant hidden above a takeaway in Manchester's gay village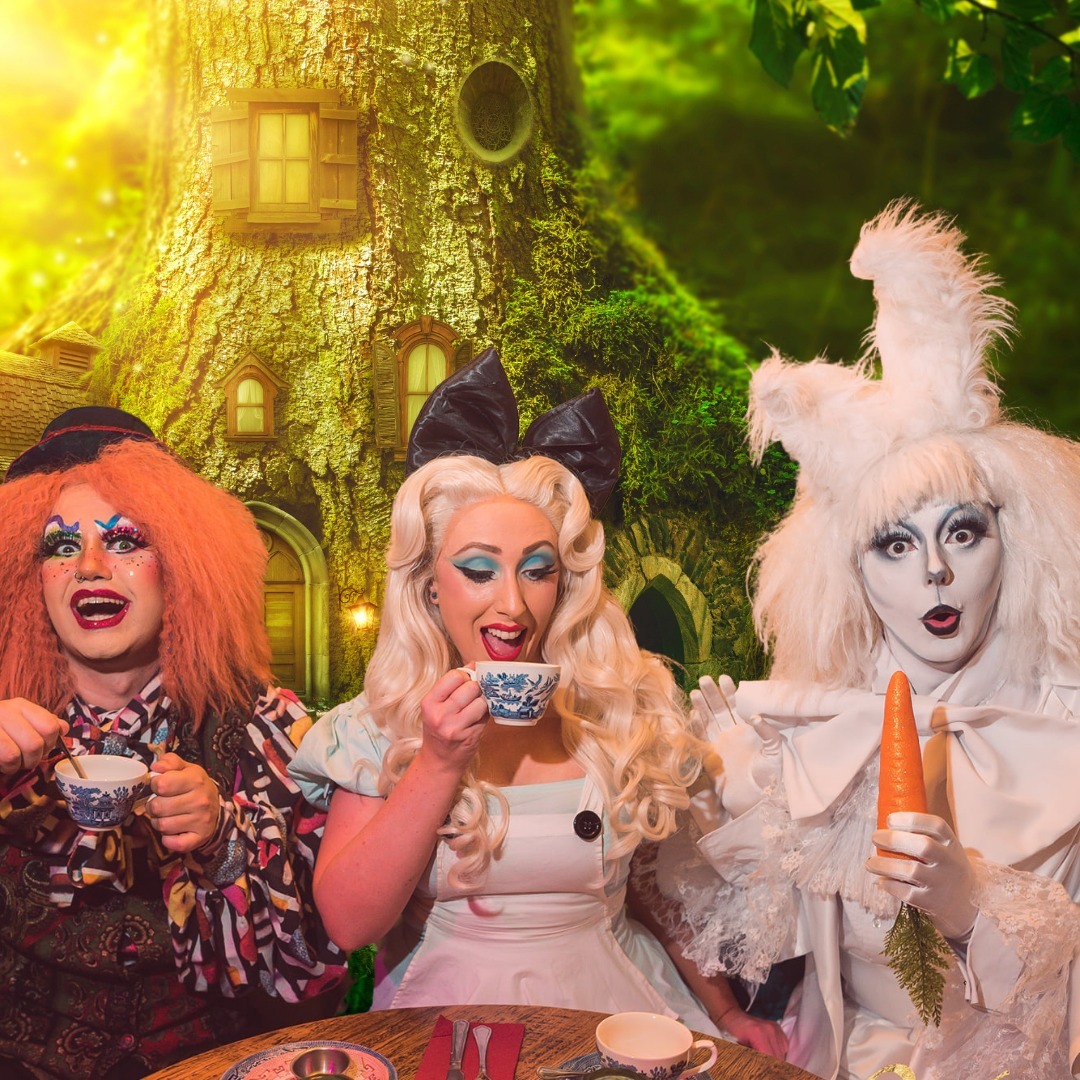 Richmond Tea Rooms – Boozy brunches and Alice in Wonderland-themed afternoon teas are the order of the day at Richmond Tea Rooms, found opposite Sackville Gardens. This out-of-this-world restaurant and bar really is a sight to be seen, with its interiors all inspired by Lewis Carroll's magical fantasy world.
Napoleons – The oldest gay pub in the neighbourhood, Napoleon's dates all the way back to 1941 and provides a safe space for trans people, crossdressers and drag queens. Its karaoke nights are very popular, and underneath there's a great little Chinese takeaway that stays open late.
The Goose – Traditional boozer The Goose serves up typical pub fare, pints of lager, craft ale and cocktails seven nights a week with a warm welcome for all.
Churchills – Something of an institution in the Gay Village, Churchills always has a buzz about it. Originally known as The Mechanic Arms, it frequently hosts cabaret shows, karaoke nights and guest appearances from Manchester's best drag queens
Arnero – For lovers of Indian Street food, Arnero is definitely a spot to check out whilst you're here. Run by two best mates, Renu and Sanjeev, it's been a fixture since 2013 serving much more than your traditional tandoori dishes (although you can get these too).
The Village Fish and Chip Shop – Quick and easy late-night takeaways are ten a penny in the village, but if you want something reliable just take our word for it and go to the Village Fish and Chip Shop. You can't go wrong here. Equally, if you're wanting cigs or sweeties (or y-fronts, for that matter), there's a sweet little shop directly beneath selling all three.
Chuan – A relatively new addition to Canal Street, this Chinese barbecue restaurant and karaoke bar offers traditional hot pot at your table and has private karaoke rooms for those who want to get their sing on.
Nightlife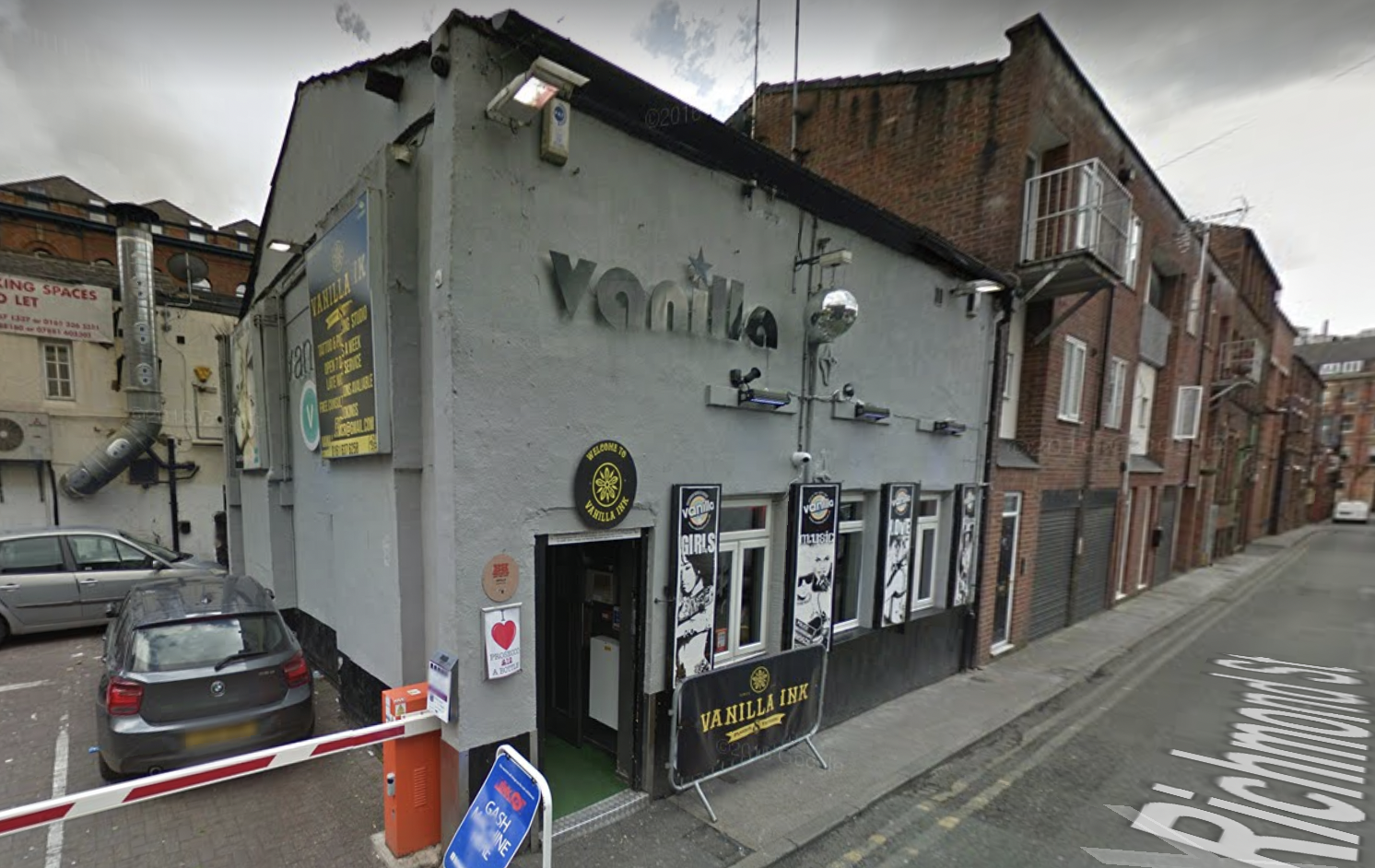 Vanilla – The only lesbian venue in an undeniably gay-dominated neighbourhood, Vanilla is probably more nightclub than bar. With regular DJs and different events, it's been a fixture since 1998 and is known colloquially as the "lesbian mecca of the north".
The Thompson's Arms – Whilst you can drink in here during the day, the vibe's much better at night when you can dance to pop classics, watch regular live drag and cabaret acts, and rub shoulders with friends old and new. Drinks are cheap and come the weekend it gets very busy, attracting all sorts.
Cruz 101 – This gay nightclub in an old textile warehouse is ready to party seven days a week, with a range of different nights playing everything from cutting-edge house to commercial floor-fillers and 80s, 90s and 00s classics.
New York New York – From cocktails in the glam Queens Bar, to live cabaret, DJ sets and dancing 'til late in the club, 'Party Palace' NYNY is open to party seven nights a week A safe, friendly, welcoming space for all, it's sat in the heart of the Gay Village for over thirty years.
Oscars – This intimate, theatre-style gay bar shows film clips from a mix of classic and modern musicals and offers live music from singers and pianists on selected nights. Drinks-wise, think fine wines and cocktails.
The Eagle – This popular men-only gay club gets packed with guys, all of whom pretty much come for a similar thing. Whilst it's not a hardcore cruise club, it often throws themed parties like JOCK and Deviant, and membership is required to gain entry.
G-A-Y – A lesbian and gay club known for blasting out the pop tunes into the early hours, G-A-Y is one of the big focal points of Canal Street and really is somewhere you can't avoid ending up if you're on a night out there. Open until 4am, it has a huge dancefloor and some cheap drink deals.
Read more: Photos of Manchester's legendary gay clubnight Flesh go on display at Kimpton Clocktower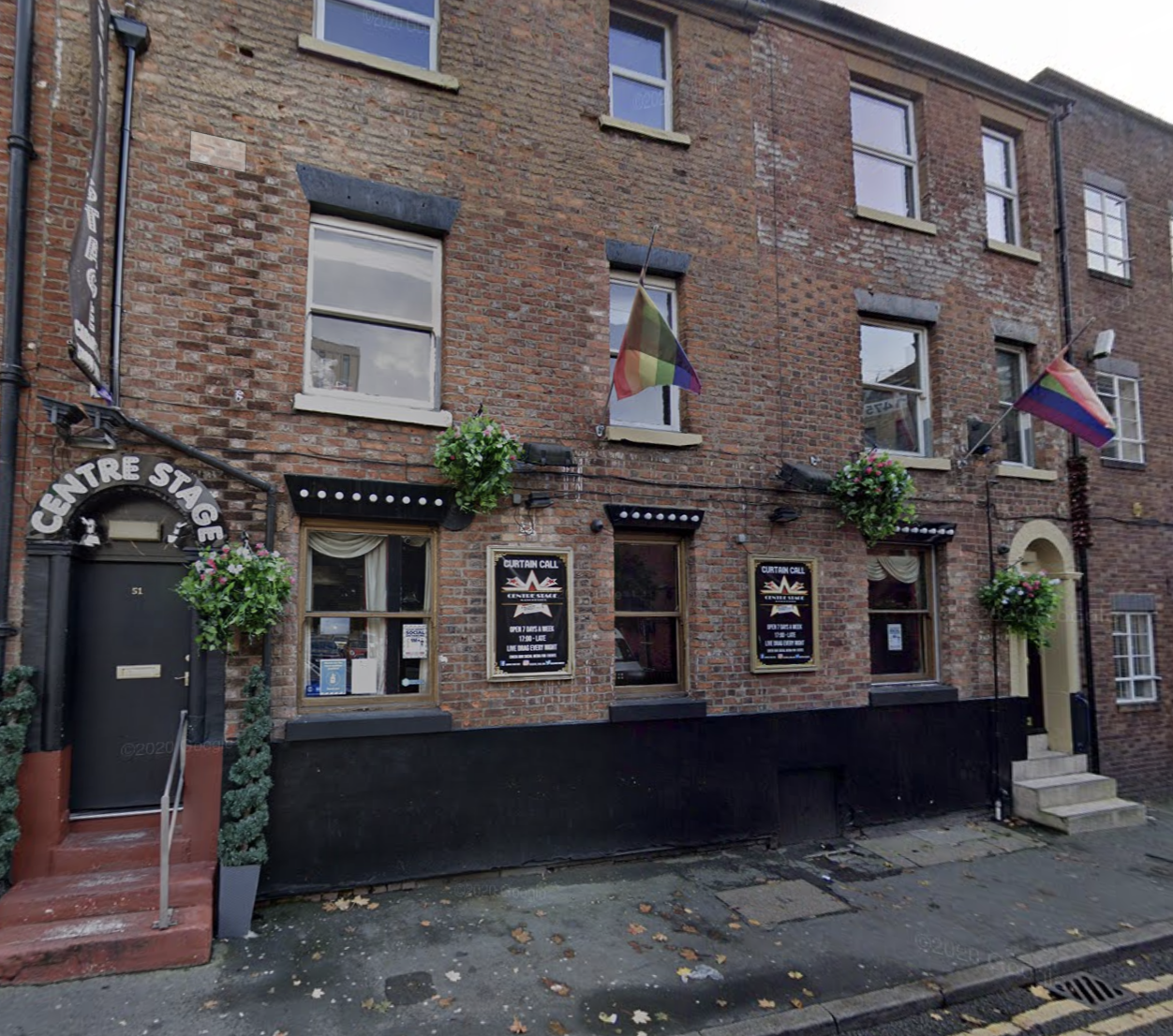 Centre Stage – Famous for showcasing drag queens with attitude, nostalgia and musical theatre, this tiny little Canal Street bar is a notorious venue that cabaret fans won't want to miss.
Bar Pop – This buzzy bar with its coloured lights and cartoon characters at the door is a hub of queer activity, with different events every night. Their Diva cabaret has been named one of the best shows in Manchester, whilst fans of cheesy pop music must check out Monday night party SKINT.
Culture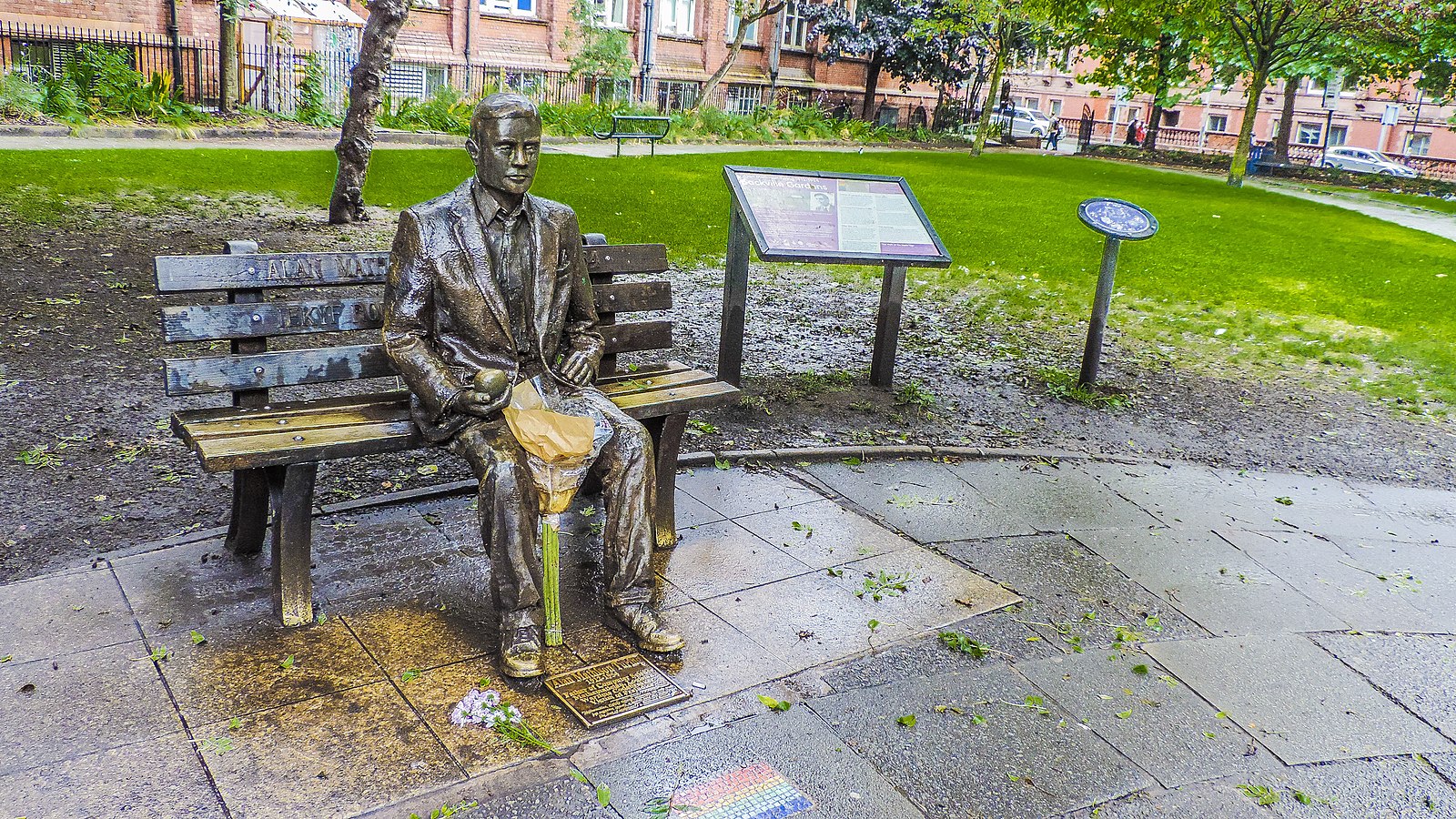 The home of Manchester Pride since 1985, every year visitors flock to the Gay Village in their thousands to party in the streets and celebrate love in all its forms across the August Bank Holiday weekend. But there's plenty going on here the rest of the year, too.
Beyond the vibrant late-night bar and club culture of Manchester's LGBTQ+ community, those wanting to wander further afield will be rewarded with a number of poignant statues and art installations to muse over.
From The Beacon of Hope, a symbol of solidarity and memorial to everyone lost to HIV that was first conceived in 1997, to the 2001 bronze statue of Manchester computing legend and gay icon Alan Turing, head over to Sackville Gardens to get your culture and nature fix in one.
You'll also find the 'LGBTQ+ Queen Bee', a symbol of pride created as part of the 2018 Bee In The City art trail. Funded by the local community, its eyes mirror the legacy and poignancy of Alan Turing's life whilst street names and landmarks tell the story of its new home.
Read more: Manchester Pride 2022: underground parties, brunches and fringe events for your diary
Beyond the gardens, simply wander the back streets of the neighbourhood and you'll soon stumble over street art from the likes of Akse P19 depicting Ru Paul's Drag Race UK star Davina Di Campo, and the aforementioned Nomad Clan mural on the side of the Molly House.
Look closely and you'll also spot beautiful old loading bays from its time as a textile trading hub in the years of Cottonopolis when the area processed 65 percent of the world's cotton.
Property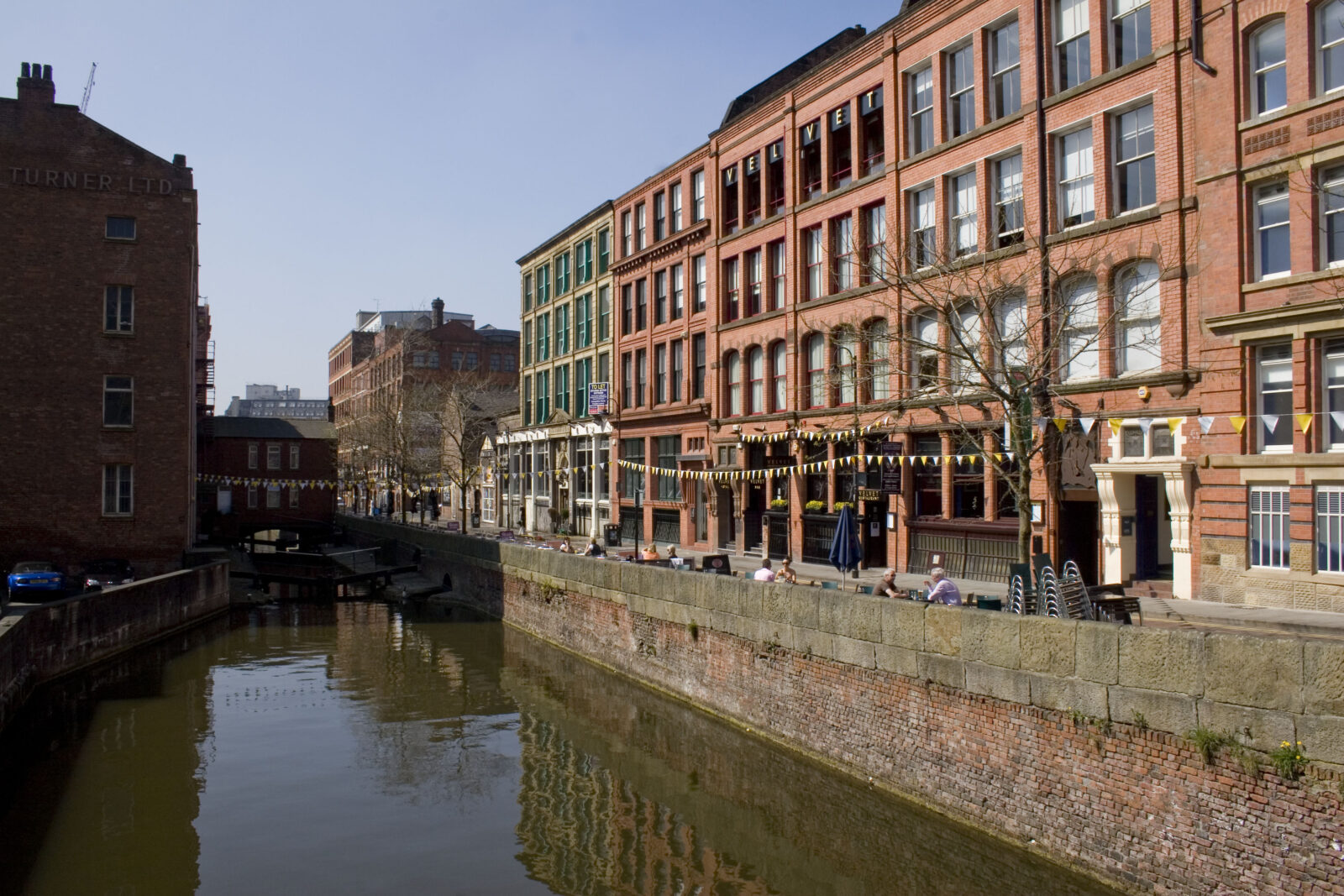 Houses (well, mostly flats) in the Gay Village are, on average, some of the priciest in the city centre.
With an average price of £312,453.63, if you're looking to buy in the area there are some seriously stunning apartments up for grabs.
Thanks to the industrial heritage of the Gay Village, many boast coveted industrial elements like exposed brick walls, beams and sash windows.
For those looking to rent, one bedroom flats start from around £850pcm.
Transport
With its own taxi ranks, regular buses running up and down Princess Street and easy access to trains and trams at Manchester Piccadilly Station, the Gay Village is extremely well connected.
A ten minute walk to Piccadilly, you can also catch the tram out of town from nearby St Peter's Square – simply cross over Portland Street and make your way through nearby Chinatown to find it.
Feature image – Wikimedia Commons