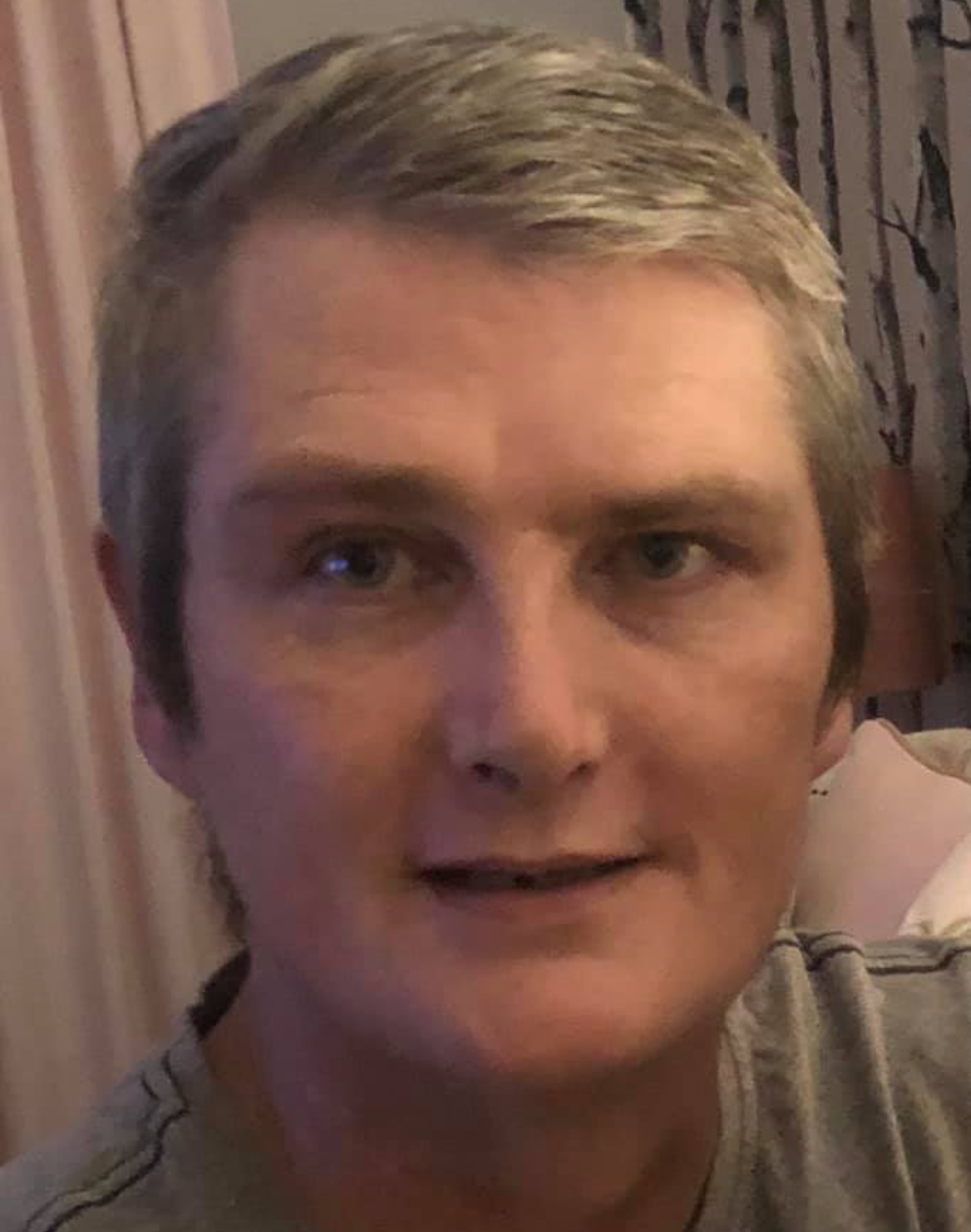 The family of a missing man from St Helens who boarded a train "towards Manchester" yesterday are appealing for information on his whereabouts.
Carl Sutcliffe is confirmed to have left his home in Parr, St Helens on 15th November at 7:45am.
He then drove to St Helens Junction railway station – where his car was found at 12:30pm – and Merseyside Police has confirmed that he took the 7:55am train to Crewe, which has a total of 19 stops from the station he boarded at and a number of which are in the central and Greater Manchester / Cheshire areas.
Carl is 6ft 4 and has part of his left ear missing.
He was last seen wearing a "blue bubble coat and bright orange trainers".
At present, Carl's family and the police are not aware of the station he got off at on his journey, if he has taken any connecting trains, or where he may have travelled to.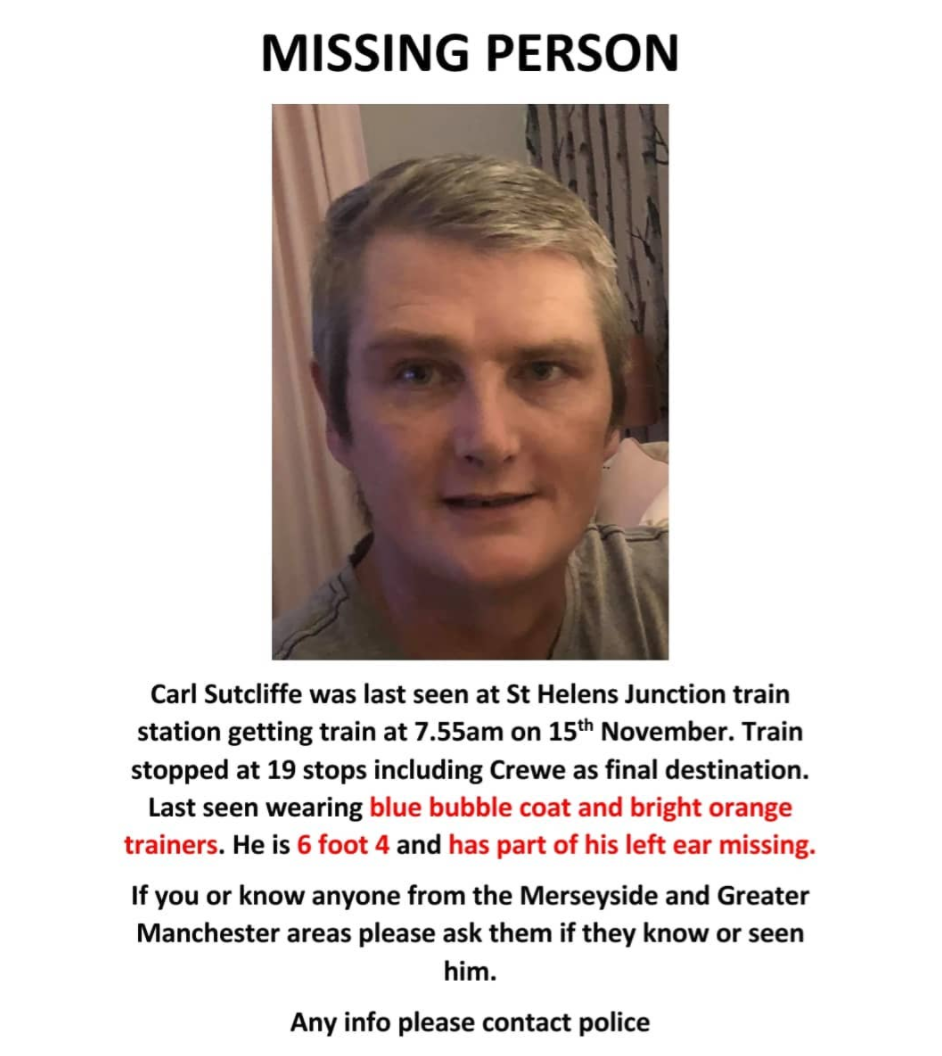 Mr Sutcliffe is said to be "vulnerable".
His family has stated that: "He's struggling at the moment and we need him home safe so we can get him the help he needs".
Carl's family have urged anyone from the Merseyside, Greater Manchester or Cheshire areas who may see/have seen him to contact Merseyside Police and provide any relevant information regarding his whereabouts.
They have also asked members of the public to share this information "far and wide".
___
You can report a sighting of a missing person via the Merseyside Police website here.
If the missing person is in immediate danger, is a young child, or is vulnerable to harm, you are asked to call 999 with any relevant information.