News
'Fed up' neighbourhood Indian restaurant left with £600 worth of damage from burglar who took nothing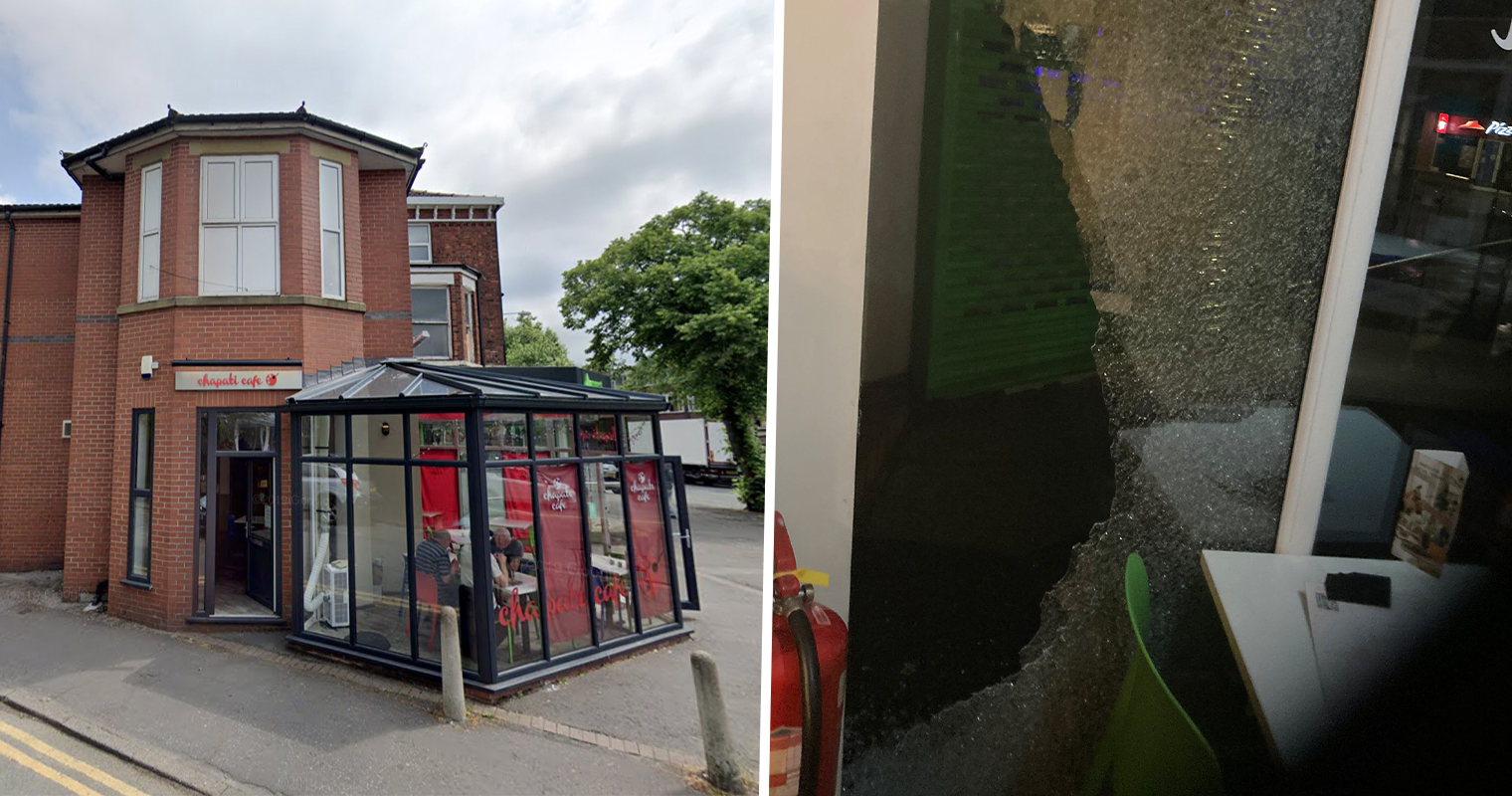 Neighbourhood restaurant Chapati Cafe has been left with £600 worth of damage at its Chorlton restaurant after it was broken into overnight.
The Indian restaurant's owner says that the burglar took off with nothing at all, but left chaos in his wake.
The criminal smashed a full-length window at around 2am this morning (4 February) and ransacked the site.
They took a box of till roll as far as the exit before realising it was worthless and leaving it behind.
Chapati Cafe posted on Twitter this morning: "Great start to February, the month of recovery! Our annual visitor is back …. Sat waiting for the window boarder.
"Come down for a thali over the weekend … we need you, these windows cost a fortune!!"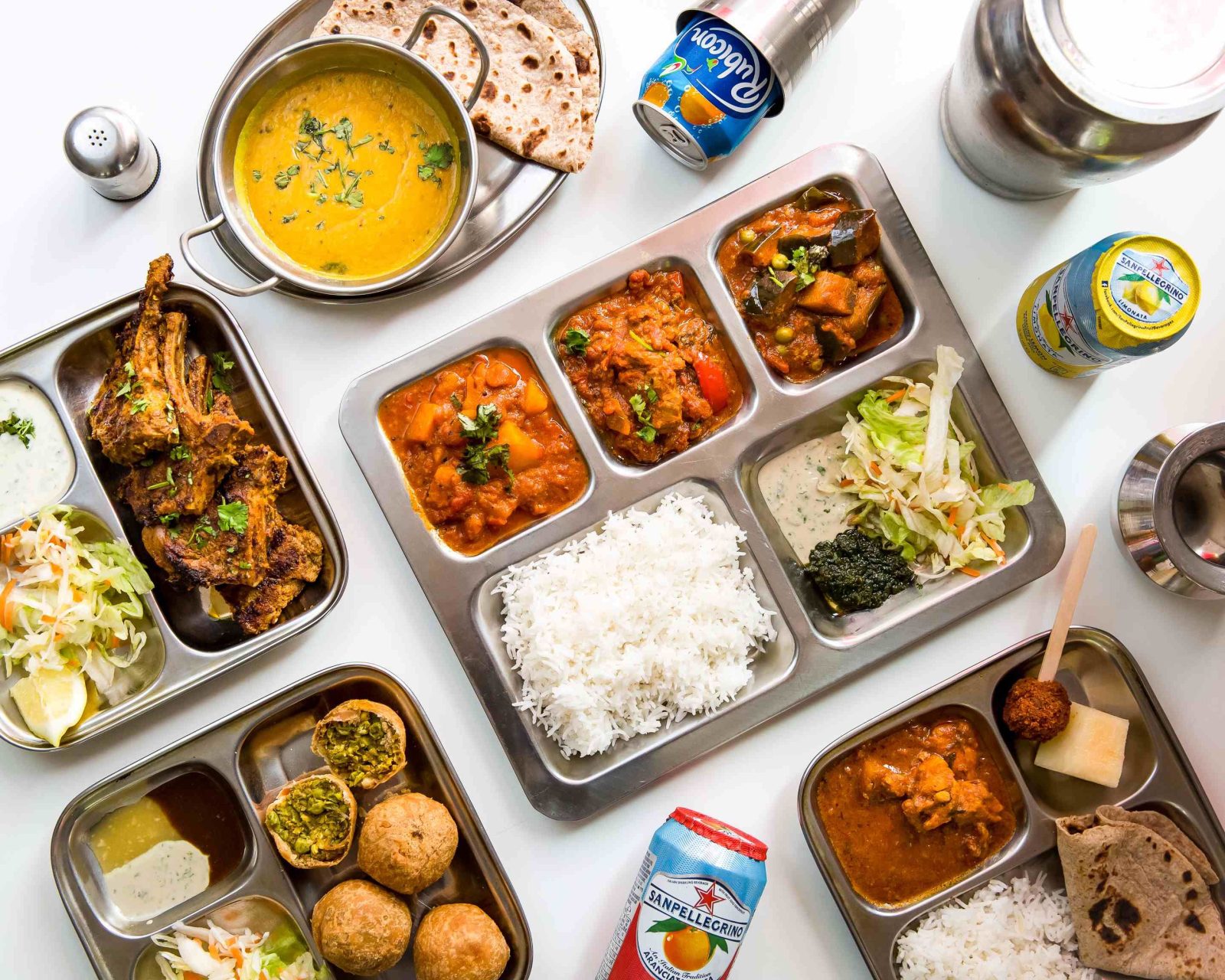 Dan Hall, who co-founded the business with his wife Priti Chauhan-Hall, said that they had a similar incident last year, but that burglar raided the onions in their kitchen instead.
Dan says he was woken in the early hours of this morning by an automated call from the Chapati Cafe security system, and saw a figure lurking on the security cameras.
Speaking to The Manc, he said: "It's probably all in all about £600-worth of damage. That's £600 you have to make, you're talking a week or two weeks of turnover.
"It feels like we get broken in to once a year. It's odd.
"Everything calms down and you stop worrying as much, and all of a sudden you get a call off the alarm system and someone's in there.
"The burglar took a box of till roll and then he's left it on the way out when he's obviously realised it's not of value.
"It's 95% card these days so there's no cash on site! There's only pennies, there's nothing to steal, it was pointless.
"It's the damage that's the problem, and the upheaval and the mess.
"When we got burled last year the onions had all spilled out, it's like he'd gone through the big bag of onions.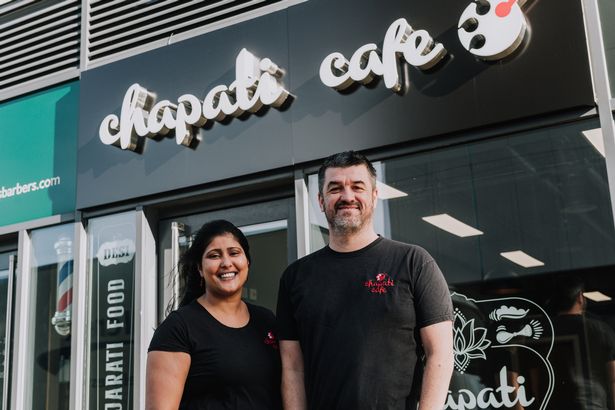 "I just thought 'what's he doing?! Trying to nick some veg?'
"It's the timing of it – the Omicron thing in December, trade went right down, and then January's always quiet. February comes and you're all sort of geared up like let's going again.
"And then four days into February you get your windows smashed, it just knocks the wind out of you."
Chapati Cafe opened in Chorlton in 2014 and has since expanded with a new site in MediaCityUK.
It's famed for its hugely popular rice and three format, serving a selection of homemade curries in thalis.
Read more: Retailers warn of crisps and peanuts shortage due to cyber attack
Dan says he's already had an outpouring of support from the community, including his MediaCityUK neighbours Grindsmith, who appeared with a hot coffee early this morning.
He said: "The two police officers went into a lot of detail, they were great. It's making us feel a bit more valued.
"It did feel like they were giving more attention but I doubt they'll catch him – he had cap on, head down, gloves on, he knew what he was doing.
"Little things do cheer you up, and we've had really nice messages.
"Our customers are ace, I know they'll support us, and we really do appreciate it."
You can visit Chapati Cafe at Wilbraham Road in Chorlton.
Featured image: Chapati Cafe