News
Fire service issues warning after disposable BBQ and cigarettes spark fires on Manchester balconies
Two fires broke out in city centre apartment blocks within the space of an hour on Tuesday night.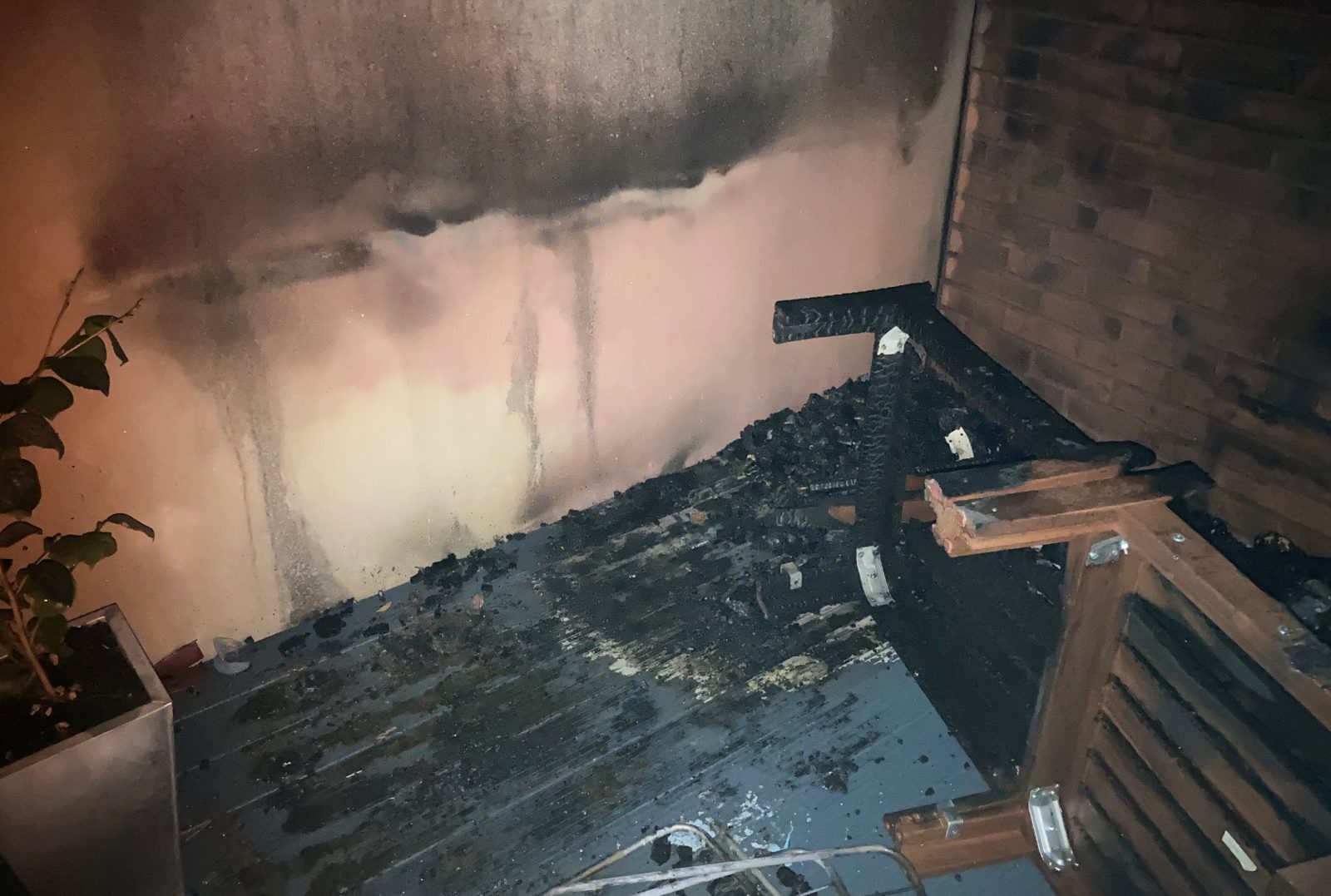 Greater Manchester Fire & Rescue Service (GMFRS) has issued an urgent warning after two fires break out in the city centre within the space of an hour.
Both incidents happened on the balconies of Manchester city centre apartments.
Firefighters were called to the first incident – which happened at a flat in a block on Ludgate Hill, in the Green Quarter area of the city centre – just before 9:30pm on Tuesday night, and was said to be the result of a disposable barbecue having been placed directly onto the wooden flooring of the balcony, causing a fire to start.
GMFRS said that crews managed to quickly extinguish the blaze and gave the flat's residence fire safety advice.
The second incident happened at 11:02pm, where five fire engines and an aerial ladder platform attended a fire on the balcony of a second floor flat in Manchester – believed to be the Quantum Building, on Chapeltown Street in the Northern Quarter.
The fire service confirmed that firefighters were at the scene for around 30 minutes.
It is suspected that the fire ignited wooden garden furniture on the balcony, and was caused by a "carelessly discarded cigarette".
"As we are experiencing some nicer weather in Greater Manchester, it is really important that residents of flats are aware of fire safety when they use their balconies." Paul Duggan – Area Manager and GMFRS Head of Prevention – said.
"We were fortunate that there were no injuries at the incidents we attended yesterday and that we were able to quickly bring them under control and stop any further spread [but] this is a timely reminder that residents of flats should never have BBQs on their balconies and should be particularly careful on their balconies if they smoke.
"We want people to enjoy themselves at home when the weather is nice – but please do so carefully".
Yesterday's two incidents come after GMFRS last year responded to a number of fires on balconies during the warm weather, with the most common cause of these fires being BBQs or people throwing cigarettes from buildings, which can even cause fires on someone else's balcony.
Most-notably, a discarded cigarette caused a fire at the Lighthouse apartment building in the Northern Quarter last year, which spread across a number of balconies and resulted in the full evacuation of the building, and there has been various similar cases of fires reported around the country which also started on balconies and caused significant damage to buildings.
These incidents sometimes resulted in residents needing to move out.
The government has issued advice to building owners about the potential risks posed by wooden balconies, and in most buildings, the use of BBQs on balconies is not permitted and may be a breach of the lease or tenancy agreement.
GMFRS says that residents therefore have a responsibility to co-operate with the fire safety arrangements for the building.
Residents could face action if they put other people in the building at risk.
In order to help keep residents of apartments blocks as safe as possible as we head into the warmer months, GMFRS has issued these safety precautions to reduce the risk of fire on a balcony:
Do not use BBQs under any circumstances.
Never store flammable materials like gas on your balcony.
Reduce clutter and try and keep items on the balcony to a minimum.
If you smoke, make sure you fully stub cigarettes out and NEVER flick them off your balcony.
You can find more information via the GMFRS website here.
Featured Image – Greater Manchester Fire & Rescue Service (GMFRS)