News
First images released of huge redevelopment plans for Great Northern Warehouse
Owners have unveiled their plans to bring the Grade II-listed building "back to vibrant life".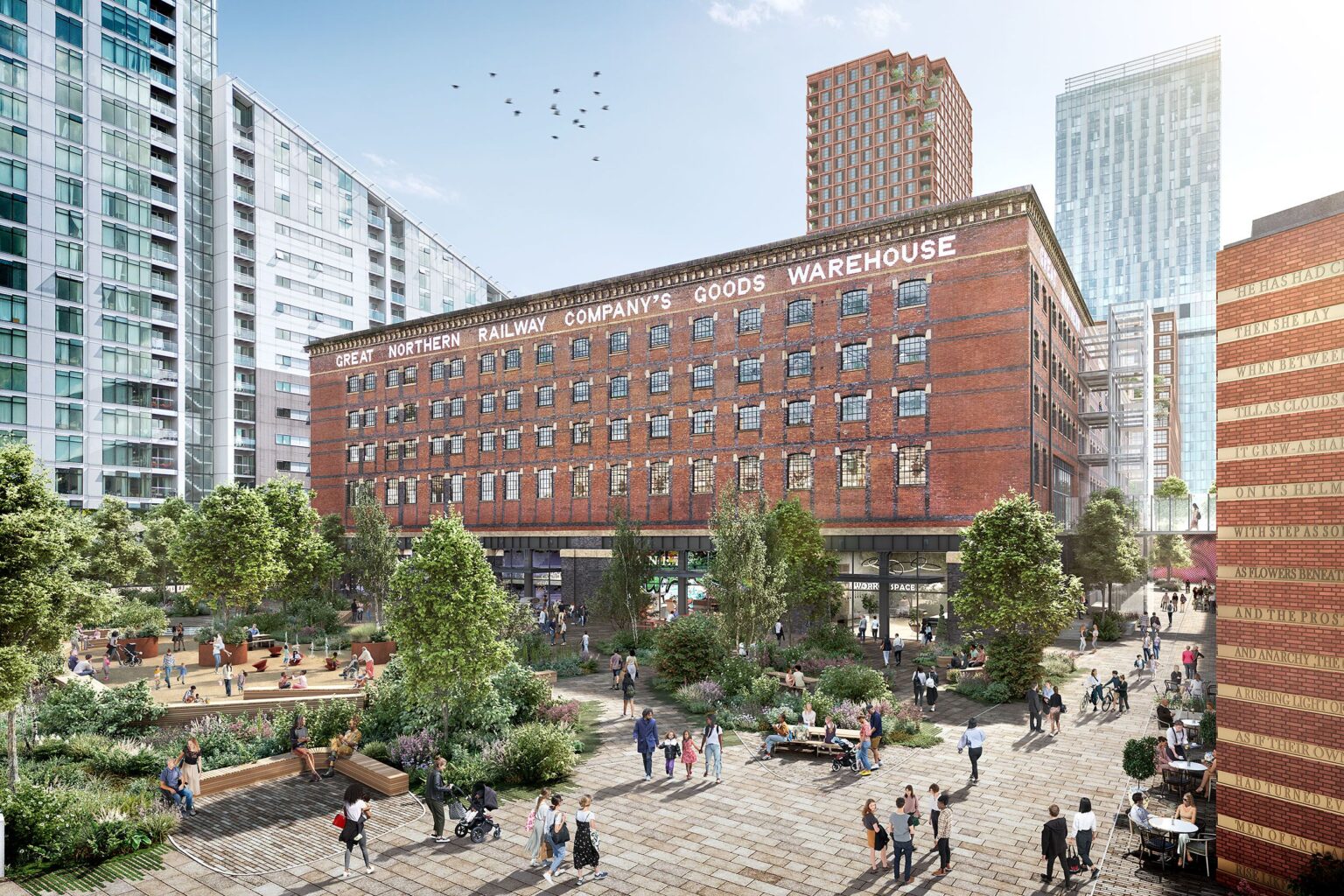 The first images of plans to redevelop the iconic Great Northern Warehouse complex in Manchester city centre have been released.
After Manchester City Council's Strategic Regeneration Framework (SRF) laid out ambitions back in 2017 for the historic Grade II-listed leisure complex to be established as a "cultural, business and residential" destination for the future, the owners of Great Northern have unveiled their plans to bring the building "back to vibrant life".
Owners Trilogy Real Estate and Peterson want to "make best use of the six-acre site".
They have set out plans for this to be done by improving Great Northern's pedestrian connections to the rest of the city, removing the "unsightly" 1990s additions of car park ramps and the 'leisure box' which houses the cinema, and looking to add medium-scale residential buildings at the south of the site.
The development proposals include a redesign of the public square in front of the Warehouse to create a green oasis for the city with spaces designed for "work, rest and play".
Upper floors would also be turned into high-quality office space that "respects and upgrades" the existing architecture and structure.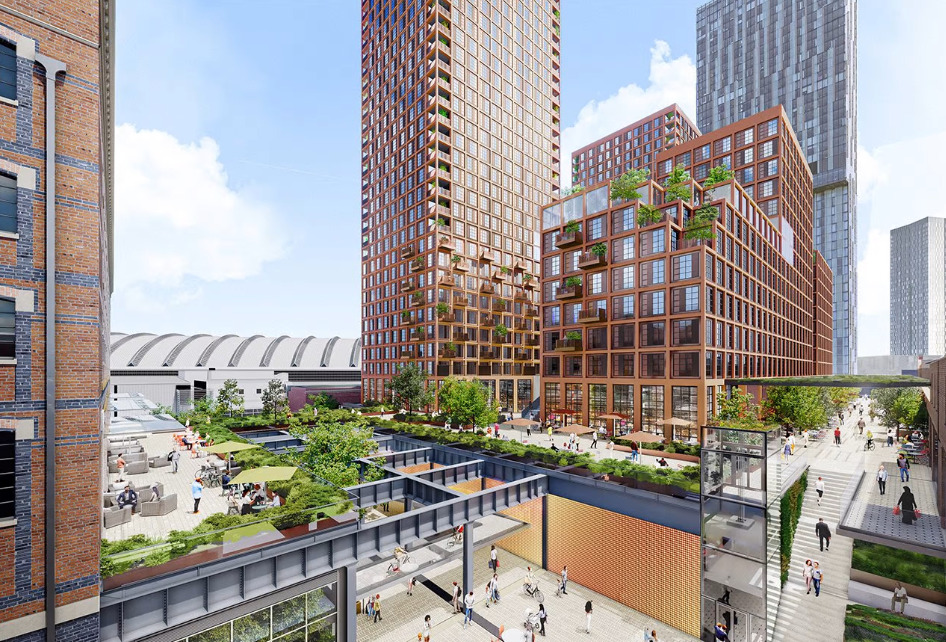 New pedestrian routes through the site would also be opened to improve connectivity to the wider city centre and create more spaces for community activity and greenery
Retention, refurbishment, and access improvements to Deansgate Mews would also be made, with space for local independent businesses to flourish, on top of refurbishment and updates to the Deansgate Terrace, with more offices on the upper floors above retail and leisure.
Read more: Gigantic new tower with 481 apartments gets the go-ahead in the Northern Quarter
That's not all either, as redevelopment plans also include 750 apartments across two taller buildings and a lower-scale podium building.
Each building will have shared amenity space, outside terraces, and access to green space.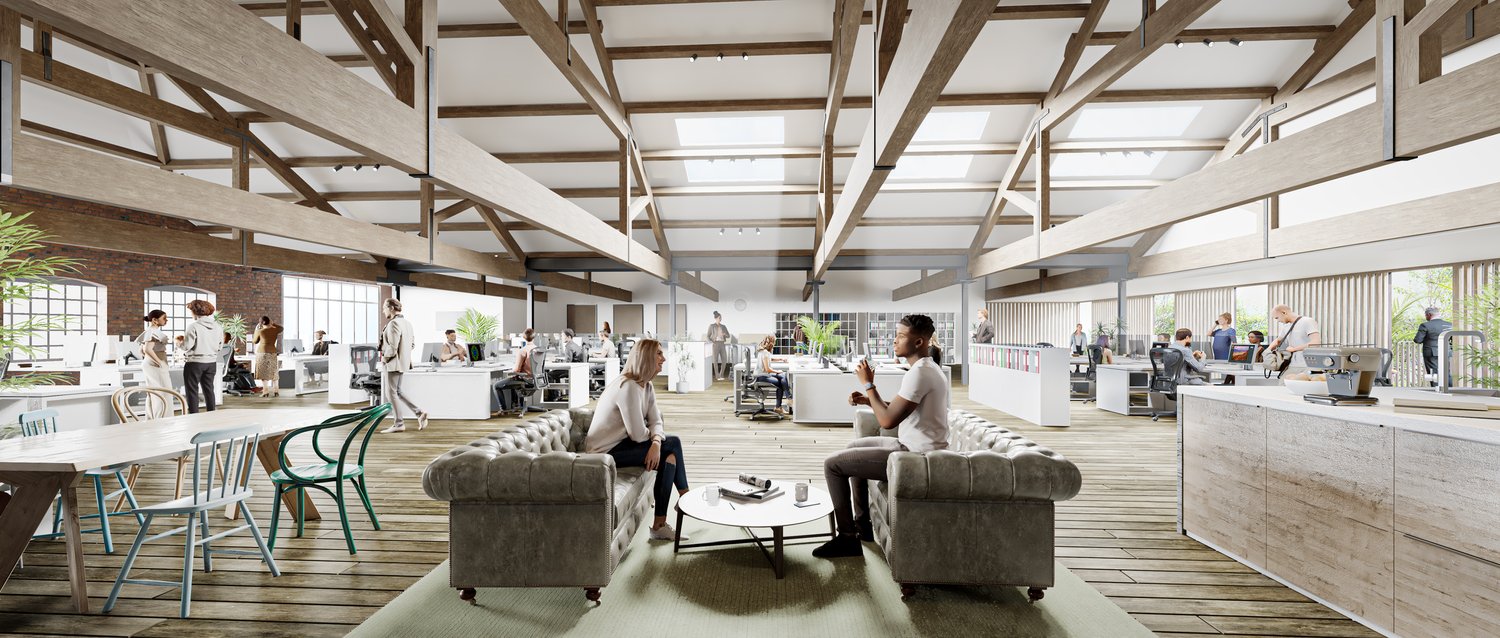 Speaking on the unveiling of the redevelopment plans, Robert Wolstenholme – Founder & CEO of Trilogy Real Estate – said: "I'm hugely proud of our local team who have worked so hard to get us to the point where we are able talk to the public about the potential for this much-loved site in Central Manchester.
"Our proposals put community, sustainability and local business at the heart of plans for The Great Northern.
"We look forward to progressing the scheme to achieve the best outcome for the city."
Read more: Plans for new 'hi-tech innovation hub' in Manchester approved by local leaders
Mancs and the local community are now invited to attend one of four public consultation events on the plans whicb are being held at The Village Hall on Deansgate Mews today, Saturday 10, Thursday 15, and Sunday 18 September.
Trilogy is looking to submit plans to Manchester City Council later in the year, and you can find out more about them here.
Featured Image – Trilogy Real Estate