News
Football fans told not to attend matches in stadiums and to 'prioritise' social events
Brits are being urged to only attend social events "that really matter to them" in the run-up to Christmas.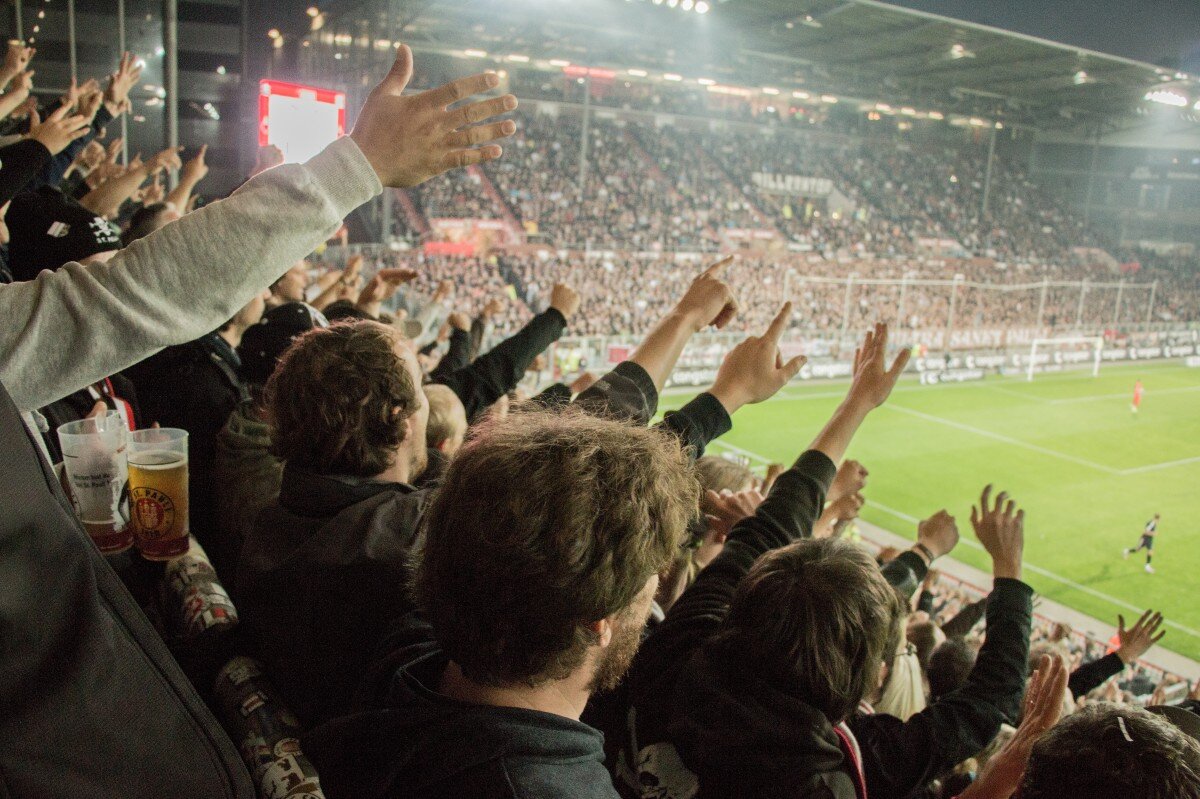 Football fans have been advised not to attend matches in stadiums and to "prioritise" social events "that really matter to them" in the run-up to Christmas.
In the light of the sharp rise in COVID-19 cases, and the emergence of the new Omicron variant, the statement around the prioritisation of socialising was made by yesterday evening during a televised Downing Street news conference hosted by Prime Minister Boris Johnson, alongside Chief Medical Officer Professor Chris Whitty, and Dr Nikki Kanani – Medical Director of Primary Care for NHS England.
Although the Prime Minister insisted that this Christmas would still be "considerably better" than the last, he told people to "think carefully" before attending social events over the next few weeks and to limit their contacts with the big day right around the corner.
Professor Chris Whitty then went even further than the Prime Minister, however, and urged the public not to "mix with people you don't have to".
He warned that more COVID records would be broken as the Omicron variant surges.
The news conference was held on the day that the UK recorded 78,610 new COVID cases in a 24-hour period, which broke the record for the highest daily number reported since the start of the pandemic.
It also comes after the UK government has now introduced all 'Plan B' measures in England in an attempt to curb the spread of the virus.
The government outlined the set of measures as part of its Autumn and Winter COVID plan that would be brought in "if the data suggests the NHS is likely to come under unsustainable pressure".
Read more: All the 'Plan B' restrictions announced and when they will take effect
Those measures are:
Guidance to work from home "if you can".
The reintroduction of a legal requirement to wear face masks in "most public indoor venues", including theatres and cinemas – with exceptions "where it's not practical, including while eating, drinking, exercising or singing".
NHS COVID passes for nightclubs, unseated indoor venues with more than 500 people, unseated outdoor venues with more than 4,000 people, and any venue with more than 10,000 people.
Daily testing for people identified as a contact of a COVID-19 case – with isolation required only for people who test positive.
Plan B was drawn up before the Omicron variant emerged, and only applies to England.
Yet despite the introduction of the measures, the government has not told any businesses to close or imposed any capacity restrictions on sporting events.
Even though there are no legal limits on crowd sizes, Dr Nikki Kanani did advise supporters in yesterday's conference to stay away from stadiums – apart from those being used as COVID vaccination sites – as the Omicron variant spreads across the UK.
"My advice would be, if you're going to go to a stadium at the weekend, make it one where you can get your vaccine or help out to give a vaccine, rather than going to watch a match," she said
Professor Chris Whitty echoed Dr Kanani's comments, saying that it would be "very sensible" for people to make choices between which social events they attend, and which they don't, adding: "I really think people should be prioritising those things and only those things that really matter to them."
Mr Johnson added that the public were showing a "general instinct to be more cautious".
Meanwhile, the conference last night also comes amid an ongoing conversation around the hardships once again being faced by the hospitality sector and the question of "where is the Chancellor", as pubs and restaurants in Greater Manchester and right across the UK are hit by a surge of cancelled bookings in the lead-up to and at Christmas.
Read more: Chef Tom Kerridge shares video of Christmas cancellations 'carnage' as hospitality pleads for support
Sacha Lord – Greater Manchester's Night Time Economy Adviser, and co-founder of Parklife and Warehouse Project – has been a prominent voice in questioning and critiquing the lack of support being offered by the government.
Mr Lord took to Twitter yesterday to ask someone to "urgently wake up Rishi Sunak", and said the Chancellor would be "responsible for the decimation of businesses, livelihoods and mass redundancies," in the sector.
UK Hospitality has called for business rates to be deferred, and VAT discounts extended.
Also response to the lack of government support, Wes Streeting – Labour's Shadow Health Secretary – told BBC Radio 4's Today programme that "It's not right that businesses through no fault of their own are taking a hit."
He added that it was "inexplicable the chancellor and business secretary are nowhere to be seen" as many businesses see incomes plunge at a crucial time of year.
Featured Image – pxhere