News
Former Manchester City star Jill Scott already touted as winner of I'm A Celebrity 2022 after heroic first trial
'Just give Jill Scott the crown already'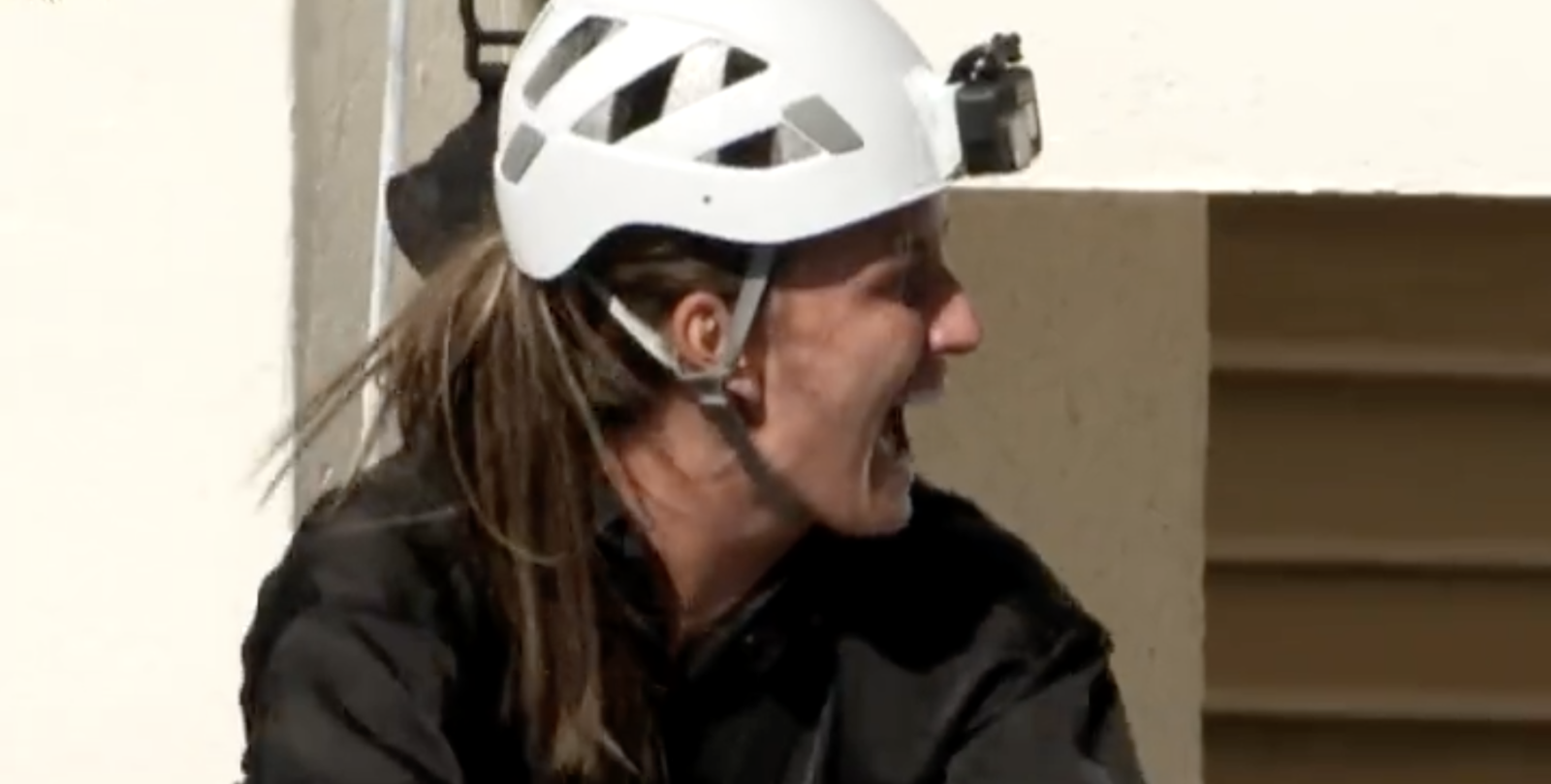 Lioness and former Manchester City star Jill Scott has already won the hearts of the nation on I'm A Celebrity… Get Me Out of Here! after just one episode.
The footballer, who owns a coffee shop in Wythenshawe, has already been labelled as this year's winner with viewers demanding she's handed the crown immediately.
Twitter erupted into a Jill Scott fan club last night during the opening episode of the ITV reality show, with people praising her bravery in the trial and her support of her fellow campmates.
Last night's trial saw Jill and Charlene White have to walk a plank that was suspended from the top of a skyscraper – and then let go of their handles to dangle in mid-air.
Just watching it on screen was terrifying, but throughout the whole ordeal Jill was shouting words of encouragement back at Charlene.
You can watch a clip of the trial here:
Illustrator Graeme Bandeira tweeted: "Jill Scott – class. Walked so fast on that plank I was expecting her to step off in New Zealand. She's hardcore."
Someone else said: "We all need Jill Scott telling us she is proud of us in our lives."
Columnist Rafael Behr wrote: "Not at all surprisingly, Jill Scott turns out to be hard as nails."
Martin Lewis, Money Saving Expert, also praised the 35-year-old sporting hero, saying: "I wonder if it's years of sports psychology or just deep inner strength (or a combination) that made Jill Scott so rock in that task."
Of course, many people were quick to pull out Jill's most viral moment – the clip of her during the Women's Euros shouting 'F*** off you f***ing p***k' on the pitch.
A glorious piece of history.
Another moment from last night's episode that delighted viewers was Jill getting in a right tangle with her hammock and tipping herself out onto the ground.
As she fell, she said: "I think I just fell out the hammock" – which, reader, she definitely did.
She then joked that she was 'going to have to sleep on the floor'.
Seeing as Sir Mo Farah also toppled out of the I'm A Celeb hammocks when he was a contestant, it seems to be something athletes struggle to get to grips with.
Someone joked: "Convinced Jill Scott could tell gravity to f*** off and it would."
Another said that they were already 'fully in love with Jill Scott'.
Dan Walker said: "Just give Jill Scott the crown already."
Many fans were disheartened to see that Matt Hancock, this year's most controversial celebrity contestant, wasn't there for the first show.
The Tory MP and former Health Secretary is expected to enter the jungle tonight, where fans are already threatening to vote him in for every possible bushtucker trial.
Other contestants on I'm A Celebrity 2022 include Chris Moyles, Sue Cleaver and Boy George.
Featured image: ITV