News
Four Manchester men who were part of a 'massive drugs operation' have been jailed for over 35 years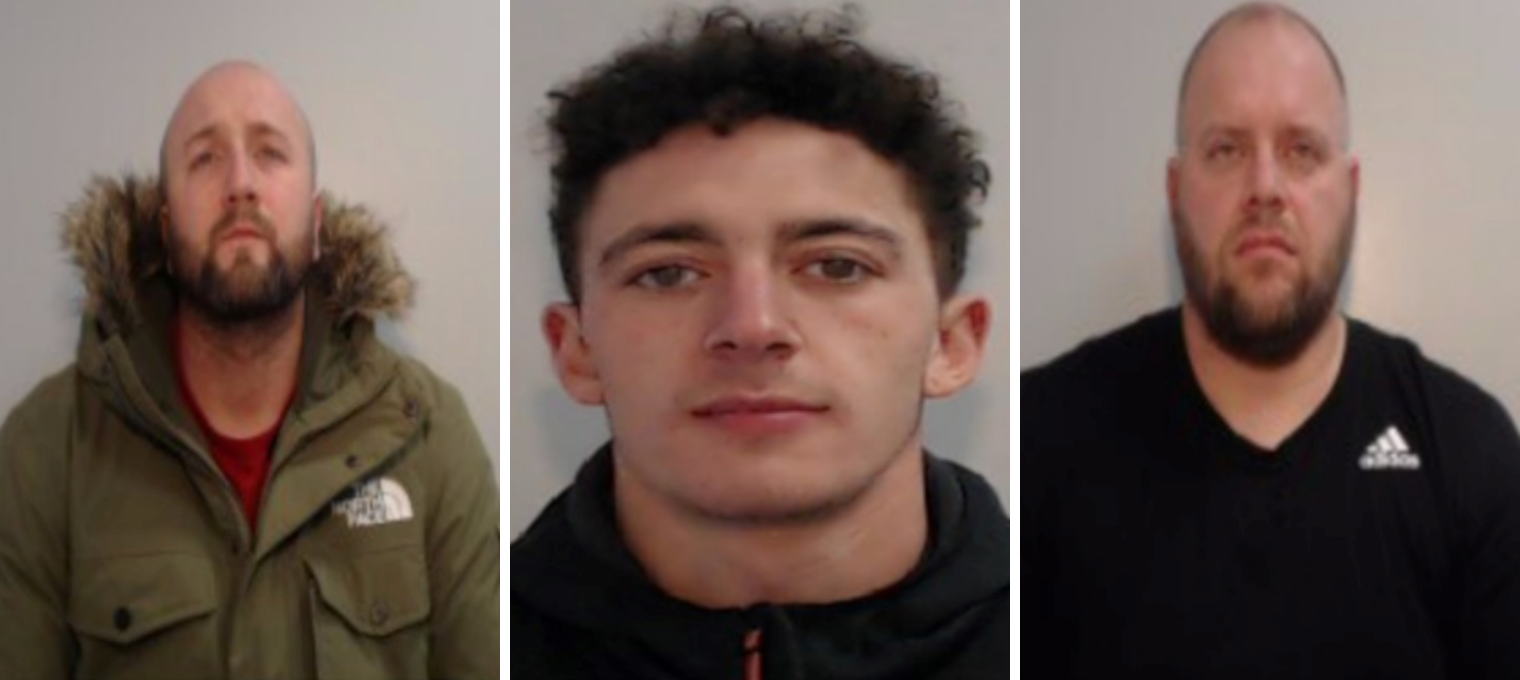 Four men from Manchester have been jailed for more than 35 years for the roles they played in a "massive drugs operation" that spanned the whole of the UK.
Greater Manchester Police (GMP) says the four men were snared by officers under codename Operation Achilles – which is an investigation carried out by GMP's Challenger Team into the encrypted phone network based in South Manchester.
Evidence was gathered relating to class A and class B drug transactions and supply, and money laundering, which, according to police, was not only in Manchester, but nationwide.
The four men were jailed at Manchester Crown Court yesterday.
Mark Evans was jailed for 10 years and six months for conspiracy to supply class A drugs, money laundering, and handling stolen goods, Keith Kemp was also jailed for 10 years and six months for conspiracy to supply class A and B drugs, and money laundering, John James Reilly was jailed for 12 years for the same offences as Kemp, and Caine Tanswell got two years and eight months for conspiracy to supply class B drugs and money laundering.
GMP says the trial of the four men follows on from the "huge success" of its Operation Venetic investigations – which relates to the Encrochat mobile phone network being deciphered by the National Crime Agency (NCA).
The operation has been responsible for getting millions of pounds worth of drugs and cash of Manchester's streets, GMP said.
At the trial yesterday, the court heard how Mark Evans acted largely as a courier with some involvement in supplying class B drugs, and mainly travelled to Liverpool to carry out his illicit trades, as well as London and Oxford.
He was also particularly active in the Cheetham Hill and Oldham areas of Manchester.
Kemp was, at times, also a courier and was active as a main conspirator for his associates, which involved him travelling to Liverpool to drop cash off and collect drugs, as well as making deliveries in Peterborough, London, Telford, Derby, and Middlesborough.
Reilly widely acted alone, but had connections with the rest of the group and carried out some "business" transactions, as well as sourcing class A drugs for other members of the group and acting as a middleman for various drugs and money transactions.
Tanswell also acted largely alone when purchasing drugs from another member of the group, and was charged with conspiracy to supply class B drugs and money laundering.
Speaking after the sentencing, Detective Sergeant Andrew Beard said: "We are absolutely thrilled with today's result, which has seen four OCG members taken off the streets of Manchester for a considerable period of time.
"Since the Encrochat system was deciphered, GMP's Challenger Team have continued to hunt down and identify people who have been bringing drugs onto our streets and engaging in illegal activities to keep their drug supplies going.
"If you are involved in supplying drugs, money laundering or working within an organised crime group, we will identify you, arrest you, and prosecute to the full extent of the law.
Read more:
"We want to protect the people of Greater Manchester and there is no better way to do this than to get people, likes these four individuals, off the streets and behind bars."
Featured Image – GMP