News
Fried chicken shop Kong's to take over former CBRB site
Tom Potts, formerly a bar manager at the late-night Oldham Street favourite, will be taking over the space.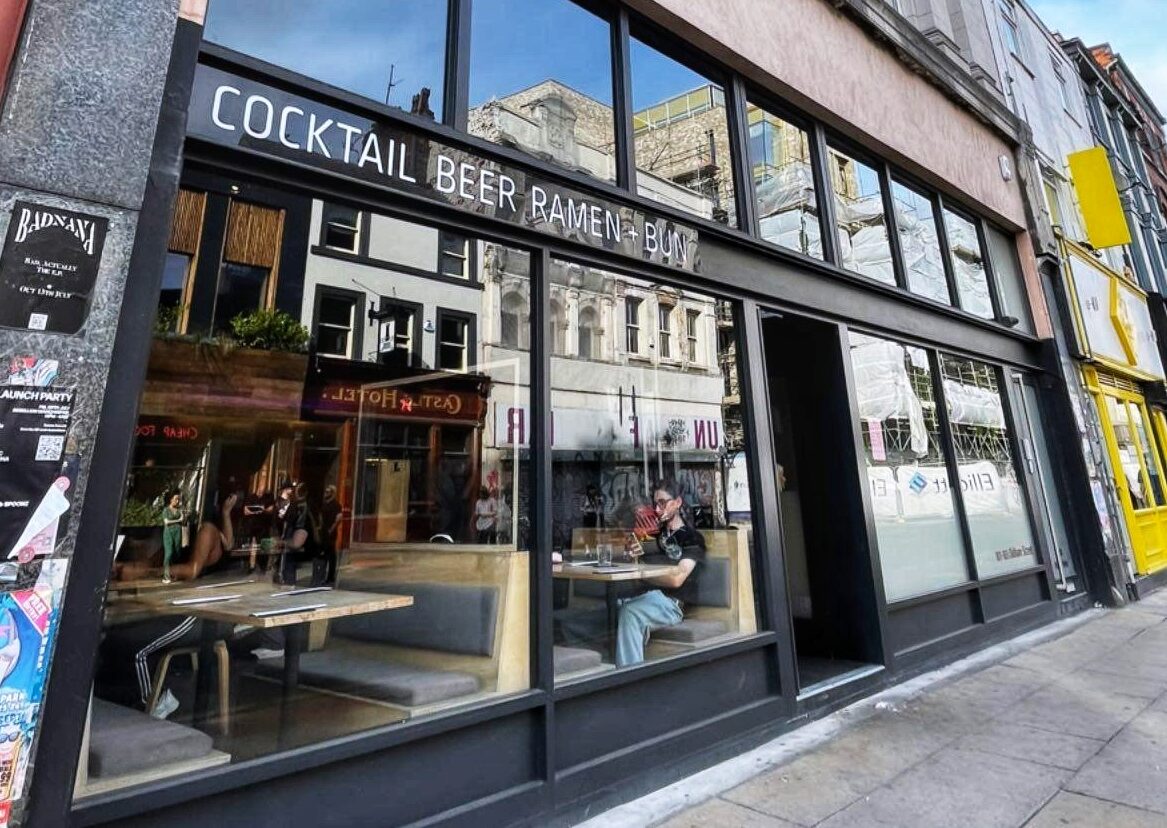 Just a month after award-winning Northern Quarter ramen spot Cocktail Beer Ramen + Bun (CBRB) announced its closure, bosses have revealed plans to hand the keys to a former employee.
Tom Potts, a former bar manager at the late-night Oldham Street favourite, will soon be taking over the restaurant and turning it into a Kong's Chicken Shop.
Whilst still working for CBRB, in 2021 Tom took advantage of the furlough scheme to start his own specialist fried chicken sandwich business – even cooking and serving his first sandwiches out of CBRB's kitchen whilst the restaurant was closed.
So it makes sense that, when the restaurant was forced to shut for good, the first business they approached about taking on the lease was Kong's Chicken Shop.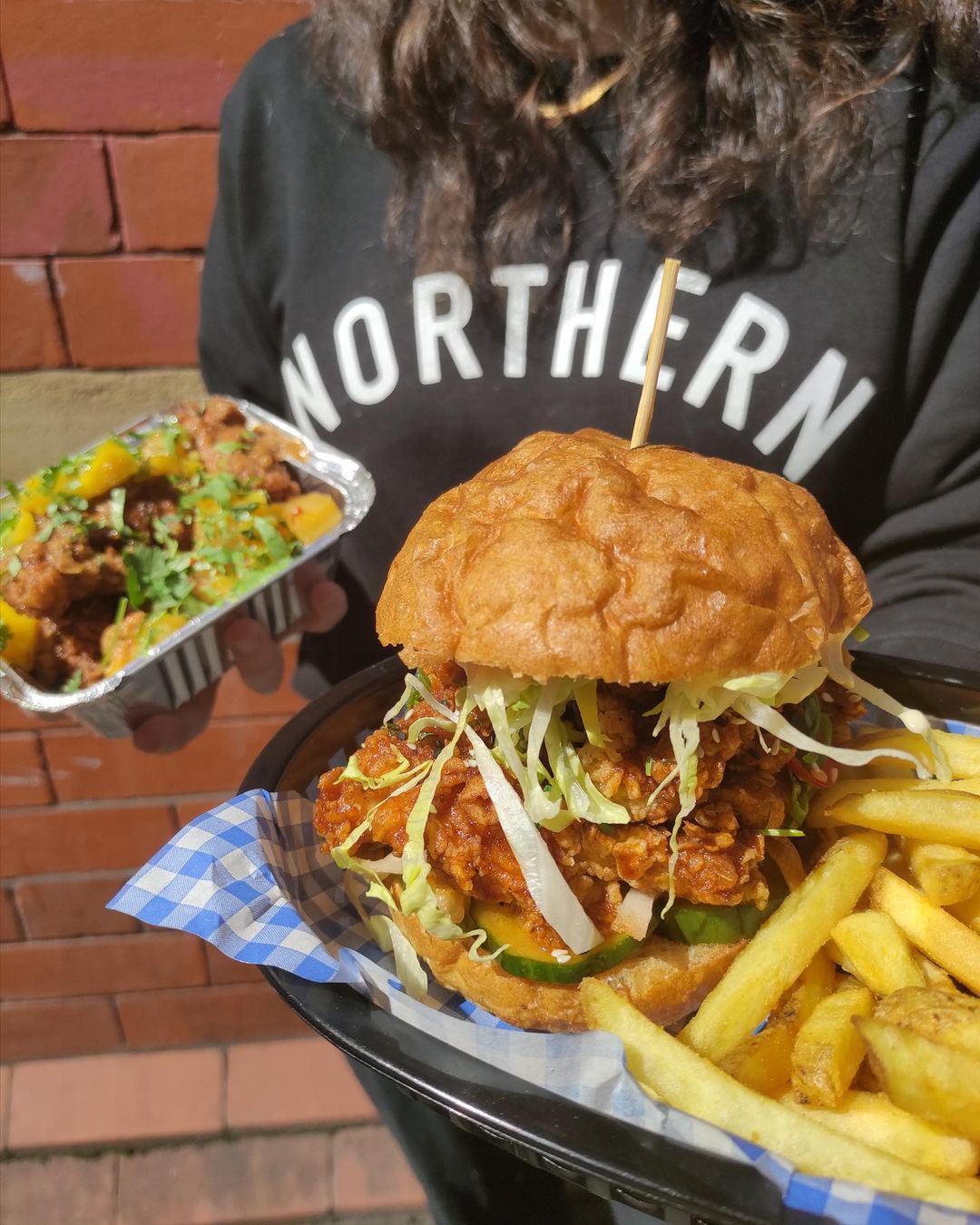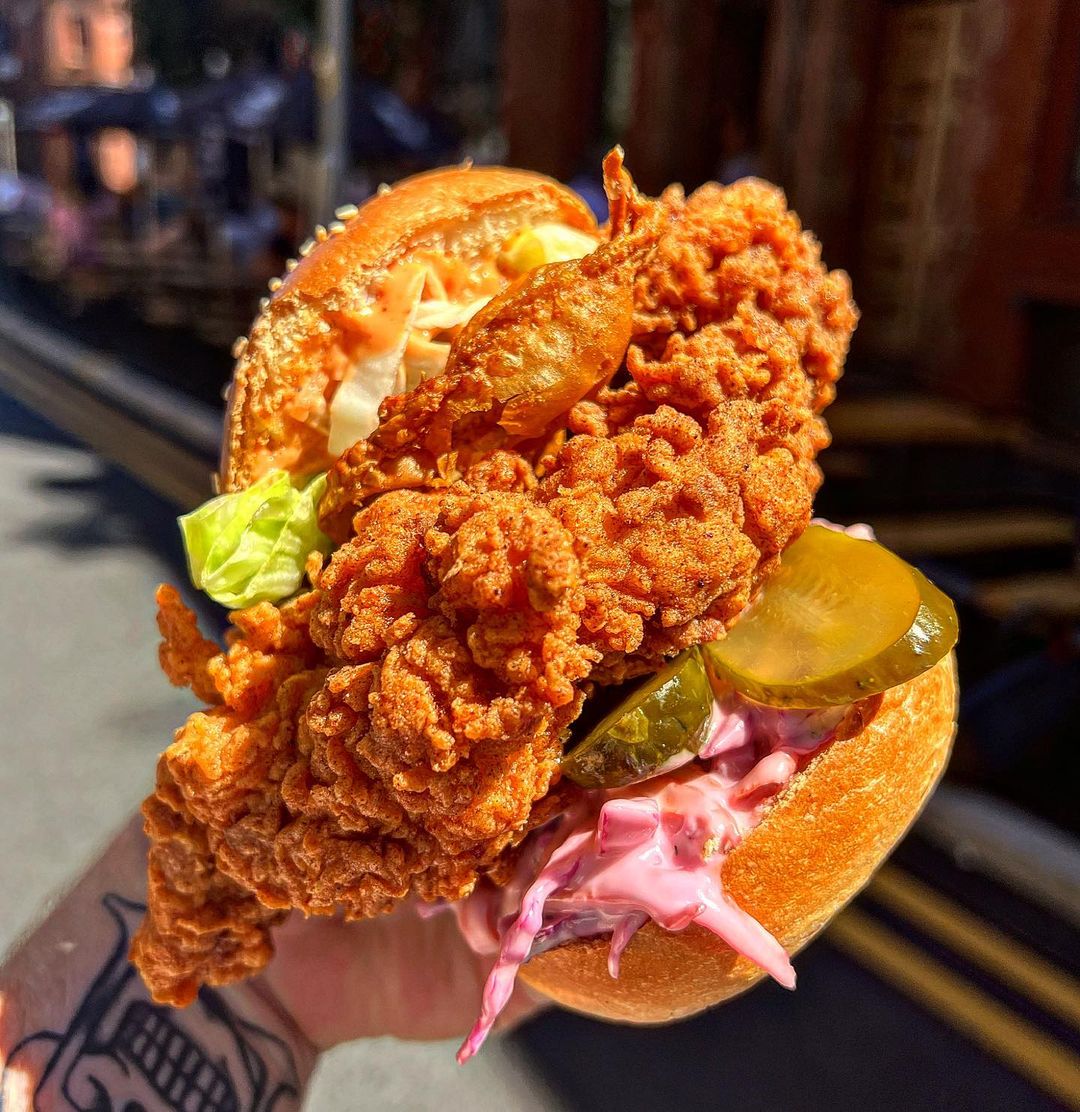 Over the past two years, Kong's has moved from pop-up to pop-up. Tom has seen some great success: opening concepts at different locations in Manchester and experimenting with diner food, sandwiches, meat'n'three, roast dinners, tacos, loaded fries, ramen, bao and kebabs.
At the heart of his menu, the star has always been the same. Using thigh meat, the chicken at Kong's is brined for three hours, rolled in a secret spice mix, then double-dredged for a crispier texture.
The brand now has three different pop-up sites across the city, with a Kong's Diner in Dog Bowl, a Kong's Cantina in Black Dog Ballroom, and a sandwich/burger shop at Hatch street food village.
And finally, he is poised to open his first permanent restaurant back where it all began. How fitting.
Read more: The Last Bowl: An Ode to Cocktail Beer Ramen + Bun
Kong's has previously hosted a collaboration with CBRB and Asahi where Tom's signature fried chicken made an appearance in steaming bowls of ramen and fluffy bao buns, and given his propensity for playing with different cuisines we wouldn't have been at all surprised if the new menu nodded to the site's history.
However, if that is the plan he's not letting on yet – telling The Manc that the new eatery will serve a diner-style brunch with fried chicken French toast, free refills on filter coffee and dedicated bloody mary and Irish coffee drinks menus.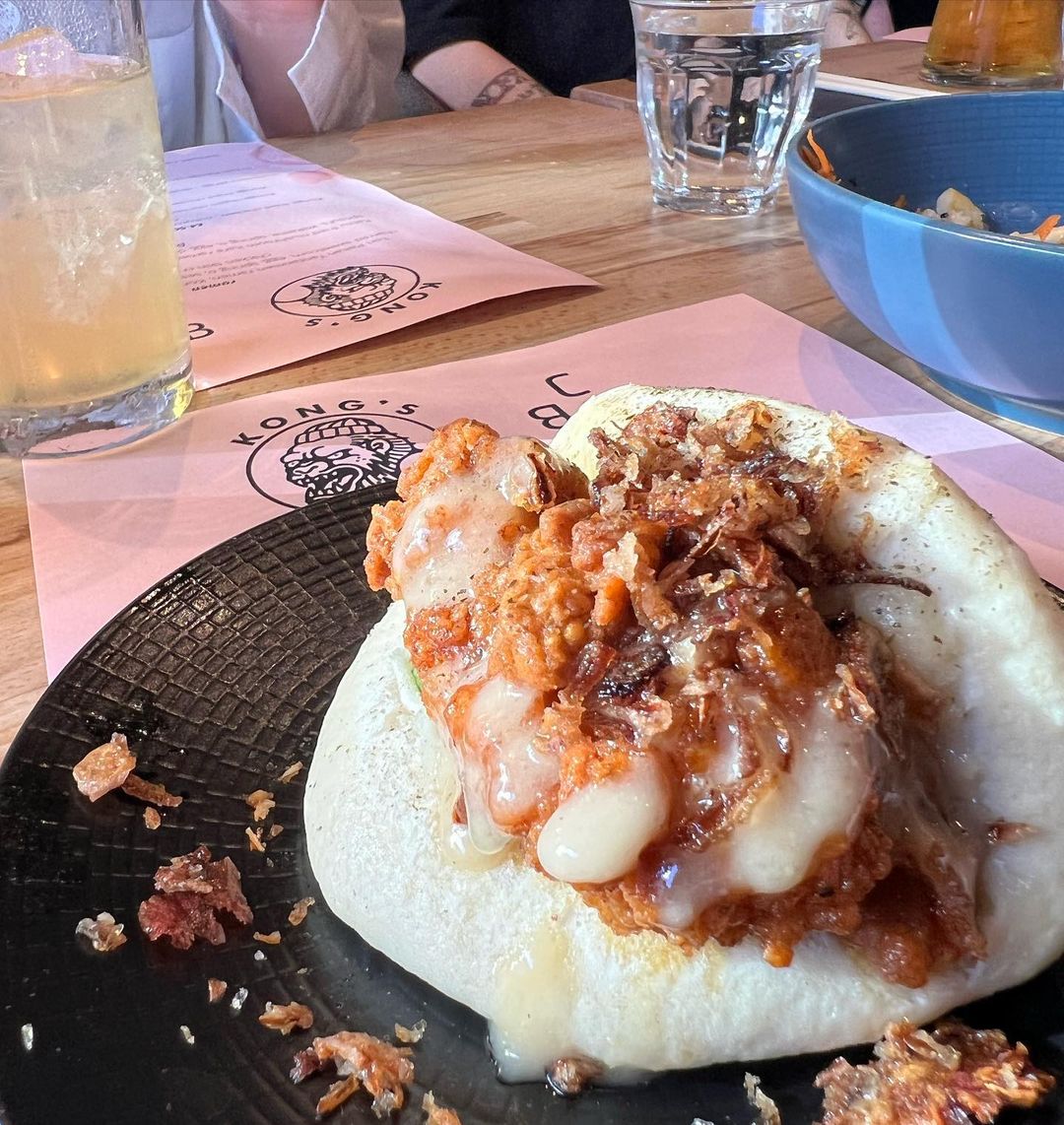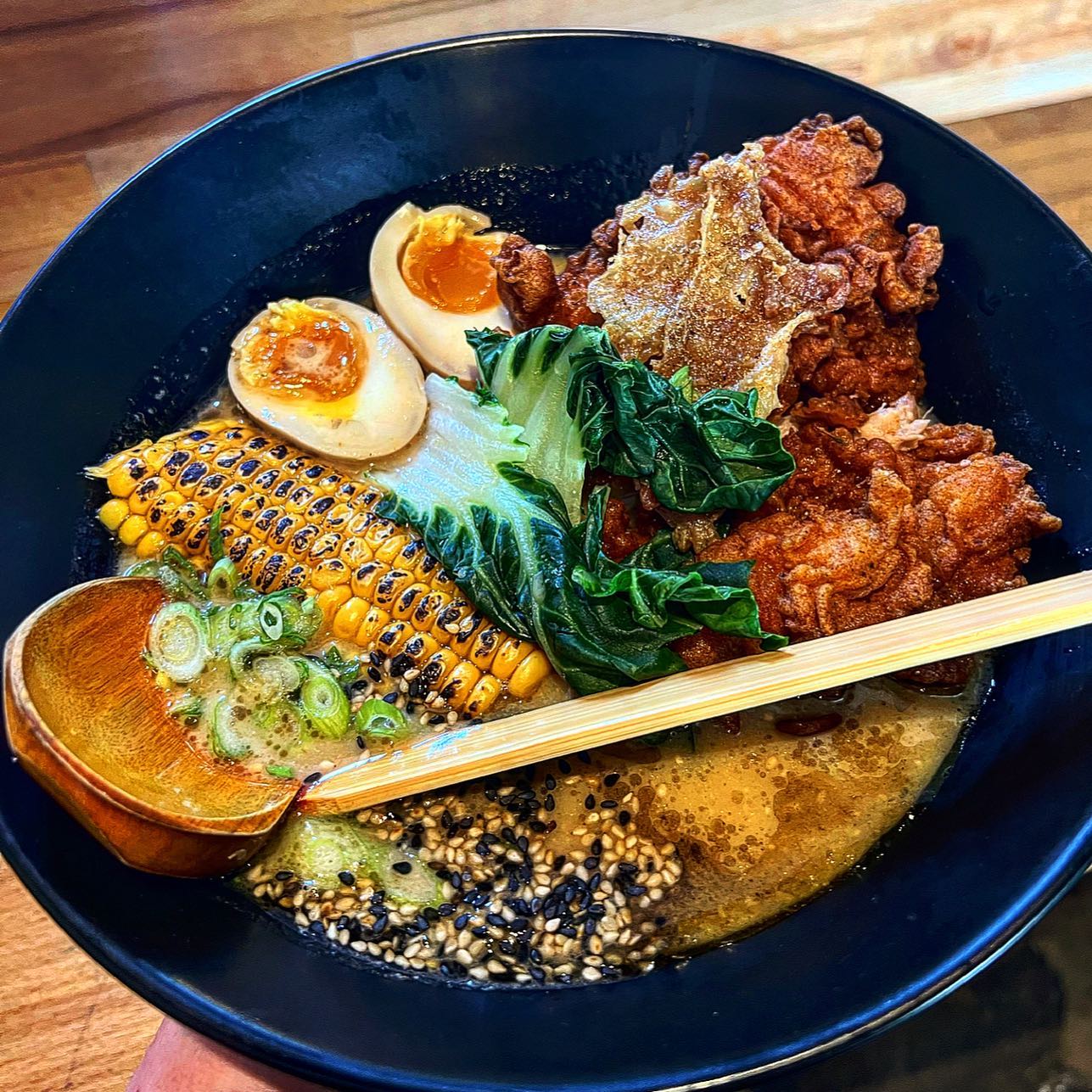 As for lunch and dinner, the plan is to keep things classic with the chicken sandwiches and wings that built up the Kong's concept in the first place. There'll also be a selection of nice small plates and larger sharers, with a focus on grilled meats and flatbreads.
As for Sundays, fans of the OG fried chicken roast dinner will be pleased to hear that the dish is set to make a return. With a bar offering running late into the evening, some of the late-night feel will carry over from the CBRB days soundtracked by lots of punk music.
Tom said: "I'm excited to be working on drinks again, it's been fun. I can't wait to be able to show off what we can do in our own space, it's a dream come true.
"Obviously it's really sad about CBRB closing but at least there's a silver lining. It means a lot to us to be in the building where we first started and that I worked at since the beginning. We're excited to be able to show what we can do and really do justice to what came before."
Beloved ramen business CBRB officially closed its doors after one last bowl on Sunday 12 February, having announced the news of its closure with a frank and heartbreaking statement.
In it, the late-night Oldham Street business outlined the 'massive financial strain' it's been facing, describing the obstacles that are 'affecting everyone in the hospitality industry right now'.
CBRB stressed the staggering costs of goods and the doubling of energy bills as the 'massive factors' that have forced their hand.
Read more: Award-winning Northern Quarter restaurant announces shock closure with most heartbreaking statement yet
First opened on Oldham Street in 2018, after five years the team has announced it will now hand over the keys to Tom who will turn CBRB into Kong's NQ.
In a joint statement released to Instagram, the two businesses wrote: "A Silver Lining // Since the announcement of our closure, we have been inundated with support + lovely messages from you beautiful people.
"But it's time for a bit of good news… lets be honest, we all need some of that right now.
"Those of you that have been with us from the beginning, will remember our OG Tom.
"Tom was with us from day dot, helping build CBRB (literally) + was a huge part of making this lil ramen gaff the place it was. After flying the nest in 2021 to pursue his own food concept @kongskitchens , using the CBRB kitchen for their first pop up + coming back together a year later for our first ever collab.. we are now super happy to be able to say that the place we've called home is going to be staying in the fam.
"You may of seen the news that Kongs will be opening their own venue in the NQ recently + we're dead chuffed to announce they will be moving into our old home at 101-103 Oldham Street.
"We're super proud + happy that after all this, there is a silver lining to our story.
"Give them a follow if you're not already + stay tuned for more updates on the opening loves!"
Feature image – The Manc Group