Eats
The Last Bowl: An Ode to Cocktail Beer Ramen + Bun
It was a bittersweet night and one I'll never forget.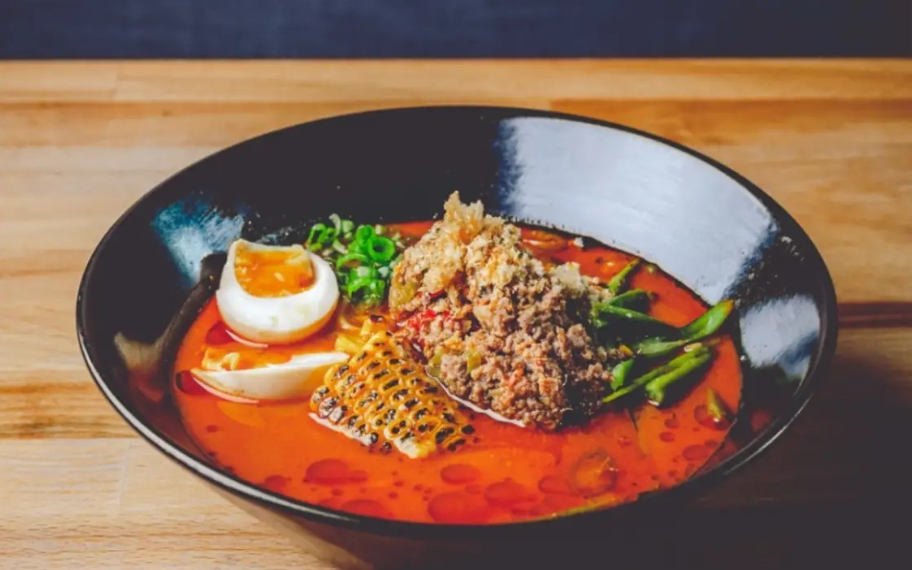 It's been exactly a week since I had my last-ever bowl at Cocktail Beer Ramen + Bun on its closing night and, not to sound too melodramatic, but I'm still not quite over it.
After the news hit that mine and half of Manchester's favourite late-night spot was sadly shutting down after four years of slinging bowls of broth, bao buns and plenty of beers, I literally messaged half of the contacts in my phone in shock — partly because I had dragged all of them there at least once.
Every one of them was just as taken aback as I was. Not only was it packed out almost every time we visited, with those spur-of-the-moment midnight trips becoming harder and harder to pull off, but the sheer quality of the food, booze, service and reputation made the announcement so much more unbelievable.
Unfortunately, no amount of local love, word of mouth, glowing reviews and awards can make up for the post-pandemic struggle so many businesses suffered, the ever-rising cost of goods and skyrocketing energy bills, all of which contributed to CBRB having to reluctantly close its doors.
The first bowl
l still remember my first visit so vividly that I would regularly regale friends, family, co-workers and even passing acquaintances about that life-changing night when urging them to try it for themselves — and yes, before you ask, I am fully aware of how saccharine and ridiculous I sound right now, and I don't care.
Not long after it opened back in 2018, I saw a post on Facebook showing this incredible-looking bowl of noodles, soup, meat and a bunch of toppings, many of which I wasn't sure I could even identify. All I knew was it looked delicious and I wanted it, so I promised myself I would go at some point.
A few days later, after already slogging through a crap day and having to work late, I decided I didn't want to get stuck in traffic on the way back and wait even longer to have my tea. The fact I was regularly putting off going home at that point certainly played a part, but the point is I decided to stay in town and eat out on my own, because why not?
Wandering roughly in the direction of Northern Quarter, I stumbled across the sign and asked if they had any room. It was busy even for a random weeknight but, thankfully, the friendly woman with glasses and cool tatts sat me down on a little solo table and talked me through everything.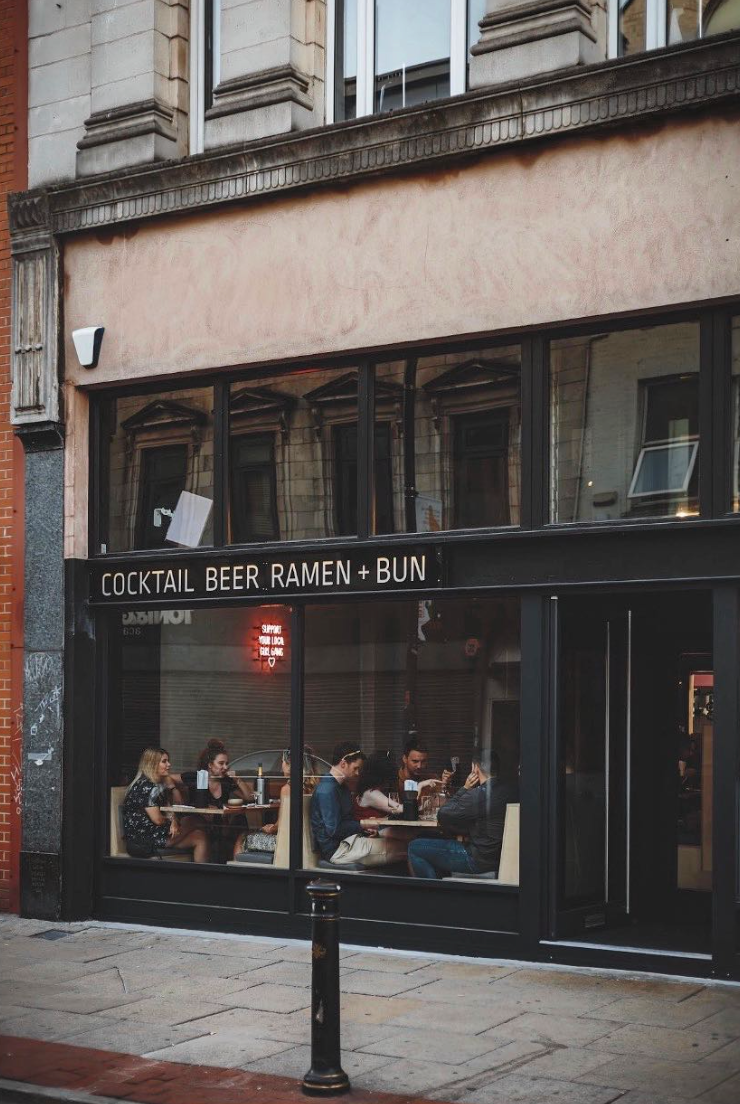 I ordered their signature tonkotsu, a beer recommended by the same nice lady and prepared to wait. Luckily, there was an England game on, so I set my phone up and got ready to bed in for a while. Before I'd barely had a sip or even seen a ball kicked, this steaming, inviting, colourful bowl was placed in front of me.
It was quite simply the best thing I had ever tasted. I devoured the whole thing in what might be a world record, ordered a bao and cocktail and ended up staying for hours, with the staff regularly passing to check if this lonely-looking bloke was having a good time. I was. The best time.
Little did I know I'd come back a week later with a friend to try the Nagoya to find out that I was wrong: this was, in fact, the best thing I had ever tasted. I was in love from that moment on, going back as regularly as I could until I completed the menu, bringing friends along to watch their reactions. It never disappointed.
Every bowl
Before I knew it, Cocktail Beer Ramen + Bun felt like a second home for me and mine. Not only did nights out regularly start to end there as other mates began to love it on the same level I did, but many living in different cities would agree to travel into town from different cities for a night out purely based on the promise that we could go there after.
I don't think I've ever known a shared connection to a restaurant like that in my life, let alone my own singular obsession with this one dining experience that I'd already enjoyed countless times before, and I don't think I ever will again — certainly not to this extent. It didn't shut until 2am, for god's sake! Where else can you get such an incredible meal at that time?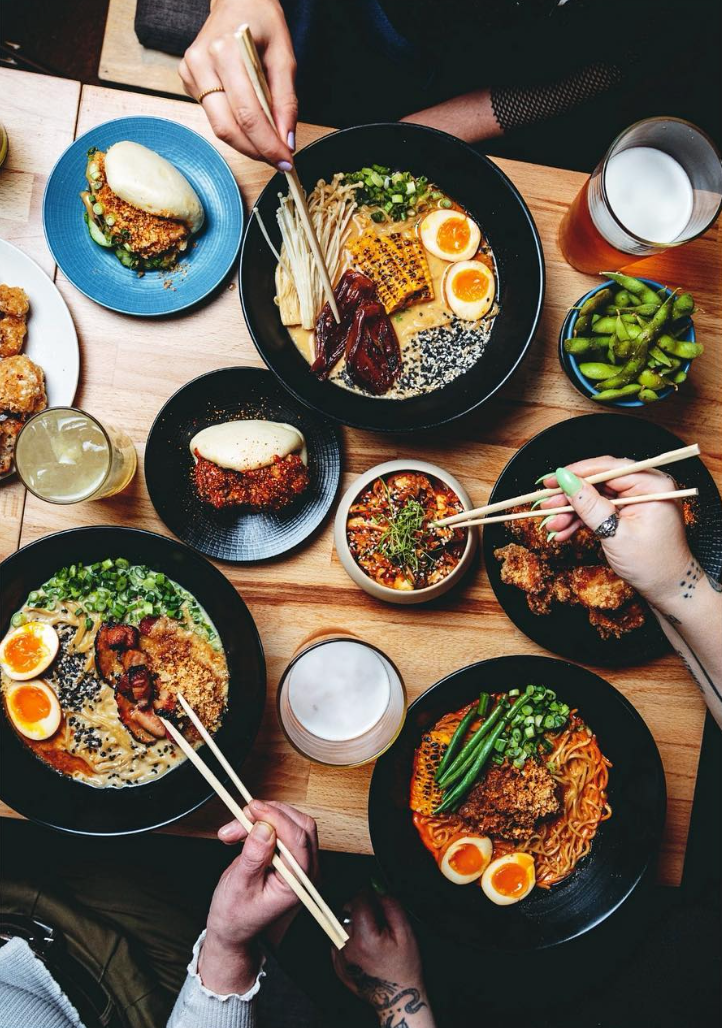 The only thing I can compare it to is those nights when you go out knowing full well you're getting a Maccies on the way home; it's equally as enjoyable as all the drinking, chatter, dancing and so on; everything tastes even more amazing because you're drunk and it punctuates the end of what was, hopefully, a good night out and another memory created.
Yeah, it's kind of like that but, you know, way better because you're eating broths and meats that have been loving slaved over for hours instead of a lukewarm Chicken Legend and soggy fries whilst a couple are screaming at each other on Portland Street as they wait for a taxi they should have ordered hours ago. Plus, I often regret a Maccies when I'm sober but I have never, ever regretted a bowl from CBRB.
Even the struggle to get in became part of the overall ritual for us: getting turned away at the first attempt, heading over the road to Castle Hotel for a couple of pints while we sat and hoped that a table freed up, then literally necking our drinks and sprinting out the door when one did.
I'm fairly certain the surrounding venues like Castle had just as much love for this place and the patterns of its punters too, as on our final visit on their very last night, we saw the staff heading out with free bowls for the staff working across the way at Lost Cat. It couldn't have summed up these lot any better.
The last bowl
Speaking of which, we might as well start wrapping this big, blubbering mess of an article up and get to the point: that last night. That very last bowl of ramen.
After trying and failing to get in on the Saturday, we were gutted; we thought we'd missed our chance and wouldn't get to say goodbye to the place that came to mean so much to us. Luckily, we were out for the Super Bowl on the Sunday (no, the irony is not lost on me) and thought we'd give it one last shot.
Walking in hours before we even intended to eat, we asked if there was a chance a table was going spare. The answer was obviously no but one of the staff said we could put our number down and, as had happened many times before, they'd call us if there was an opening. A few pints later, we got the call and literally celebrated at the table.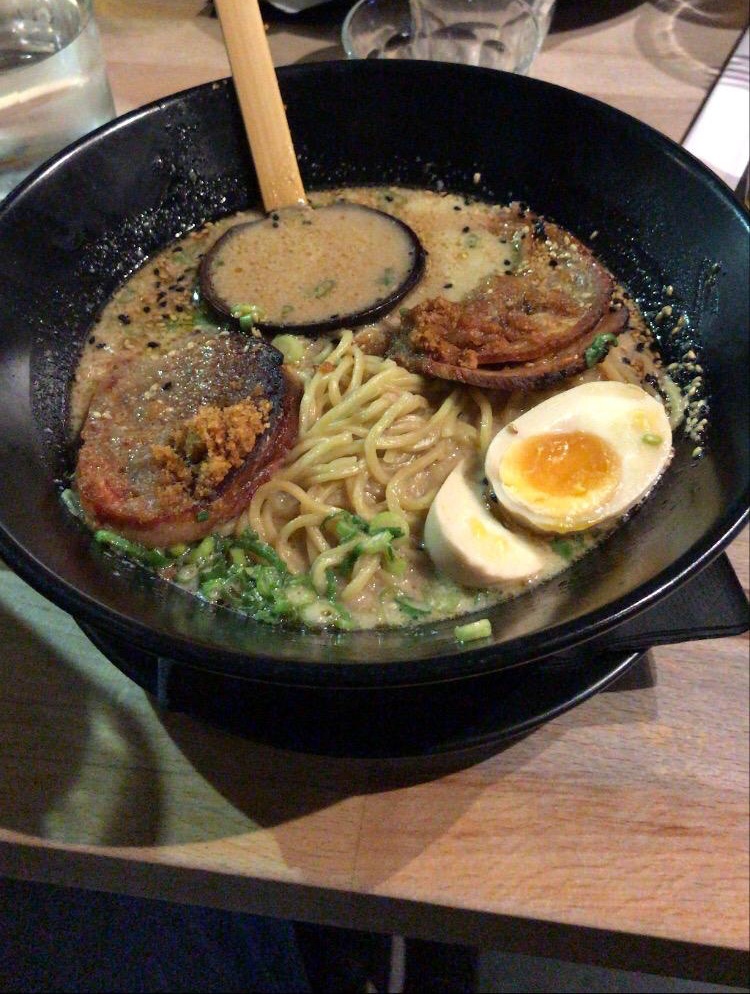 Sitting down for that final bowl of Nagoya, we couldn't stress to the staff how much it meant to us to get that table and live out one of our favourite ways to spend an evening one last time. And, to no surprise whatsoever, this was the real super bowl on the night. It was absolutely delicious. Just as good as the first all those years ago.
In the time between my first and last bowl of ramen, I've had four different jobs, split up with a long-term partner, moved out; ran more miles than I can count, and aged considerably, both mentally and physically. Almost every photo we ever took there I look like a different person, because after god knows how many visits I am.
The more and more I think about it, the CBRB has literally been a place of pilgrimage in one of the most formative periods of my life. Given the way everyone was on that final Sunday — the staff hugging and cheersing one another, laughing and joking with people eating — it became abundantly clear that it was just as special to me as it was to so many others.
Food is can be a deeply emotive thing and I don't think I've ever been moved by a meal like I was at 101-103 Oldham Street. I never had a bad bowl, bao or beer there, not once and although I'm sad I won't be able to have it ever again, I'm so glad I stayed late and took a solo table that one night all those years ago.
I'm not writing this for any reason other than to say thank you to Cocktail Beer Ramen + Bun. Thank you for every perfectly fluffy bao you rustled up for my long walk home, every inconceivably comforting bowl of broth, to every lovely member of staff that treated me more like a friend rather than a customer and, most importantly, for all of the amazing memories you gave me and my mates over the last few years.
RIP, CBRB. I and so many other people will miss you dearly and they'll no doubt continue to support the local girl gang wherever they go. I think I speak for everyone when I say we hope to see you return one day, bigger and better than ever.
Here's to that last bowl. Just as good as the first.
Read more:
For all the latest news, events and goings on in Greater Manchester, subscribe to The Manc newsletter HERE.
Featured Image — Cocktail Beer Ramen + Bun (via Instagram)