News
'Britain's most dangerous weed' Giant Hogweed is springing up all over Greater Manchester again
You do not want to get its sap on your skin...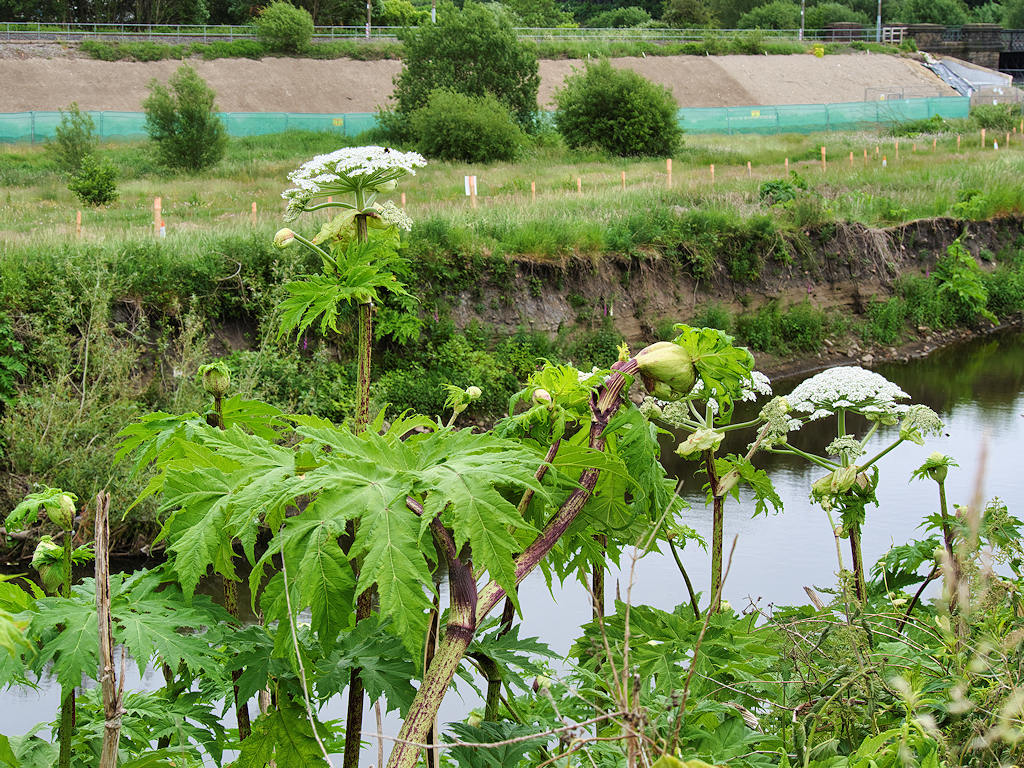 Giant Hogweed, the plant known as 'Britain's most dangerous weed', has burst back into life across Greater Manchester once again in recent weeks.
The plant comes with a serious health warning, because coming into contact with its sap can lead to painful blistering and even blindness.
It's easily recognisable, often growing along waterways and climbing to as tall as five metres (15ft) in height.
Giant Hogweed has large jagged leaves, according to the Royal Horticultural Society, and thick, bristly stems which often have purple splotches.
It also has flat-topped clusters of small white flowers, which can be as wide as 60cm (2ft) across.
It looks a lot like its harmless relative cow parsley, but grows much, much bigger.
People around Greater Manchester have once again been reporting it growing along waterways, like the Manchester Ship Canal towpath in Salford and along the banks of the River Irwell around Prestwich, Salford and Bury.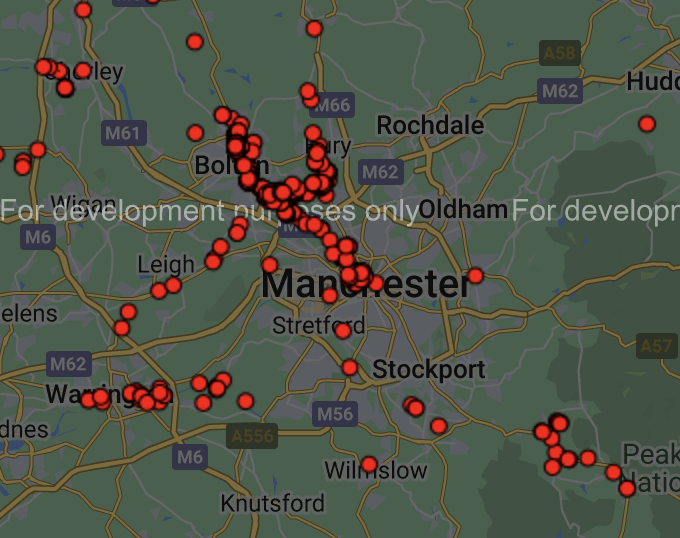 It's even been spotted in the city centre, growing around Angel Meadows near the Green Quarter – though these plants have since been destroyed.
It appears that much of this year's plant growth is being treated, with the huge Giant Hogweed plants already dying off.
If you get the sap from Giant Hogweed on your skin, it can cause photodermatitis or photosensitivity, meaning the skin can't protect itself from sunlight.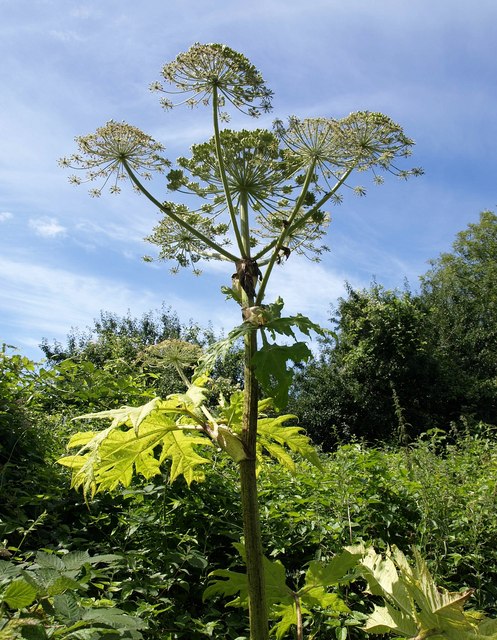 It can lead to blistering, pigmentation and scarring, and could leave you blind if it makes contact with the eyes.
It can also affect dogs, as well as humans – so pet owners are advised to keep dogs on leads in areas where the plant has been spotted.
If you come across it, you should avoid contact with any part of the plant, and report it to your local council.
And if you do get Giant Hogweed sap on your skin, the following advice is issued by the Woodland Trust: "Be sure to wash the area thoroughly and immediately. Seek medical advice and do not expose the area to sunlight for a few days."
Giant Hogweed growing in Manchester city centre:
Read more
Featured image: The Manc Group