News
Manchester Town Hall reopening could be delayed by up two years and cost an extra £29m
Its progress has been hampered by everything from the pandemic to post-Grenfell fire regulations.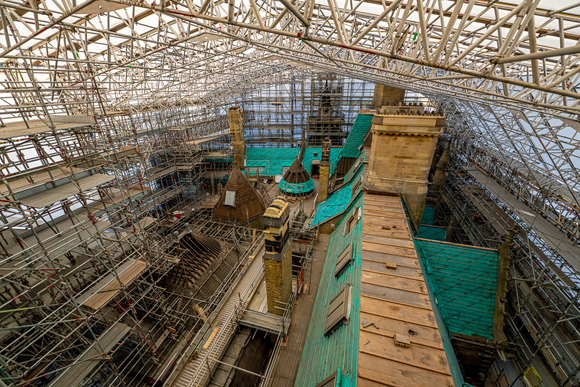 The restoration of the Manchester Town Hall could take ANOTHER two years to complete, and requires an addition £29m, council bosses have said.
The mighty Grade I-listed building has been closed for an extensive renovation since 2018, and was due to reopen next year.
But now the Manchester landmark may be looking at delays up to two years, as well as another budget increase.
The pain-staking work to restore the Victorian building in the 'construction' phase is now 60% complete, but 'further challenges' have been discovered as parts of the 146-year-old building are uncovered.
That's included corroded, cracked or split cast iron drainpipes and gutters that need replacing; installing four new lift shafts around the building's historic layout and idiosyncrasies; and a delay in the necessary testing of materials following new fire safety standards post-Grenfell.
Back in 2022, a report found that ongoing factors like hyperinflation in the construction industry and knock-on costs of delays from the pandemic meant that additional funding may be required to complete the project.
That update also confirmed that the completion date of July 2024 would need to be revised.
It's estimated that these delays and rising costs (material prices increased 44% across the sector in the space of one year alone) have had a £67m impact on the project.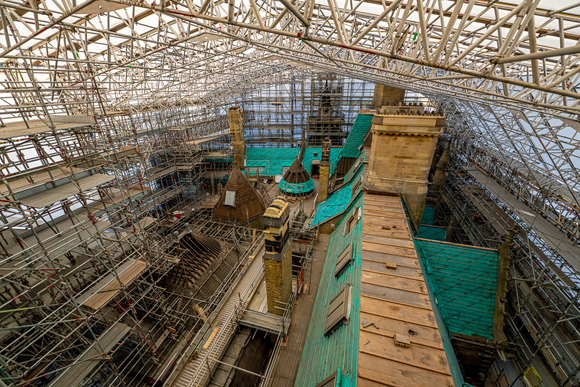 On 26 July, the Council's Executive will be asked to approve an extra £29m interim funding to complete a key part of the construction phase. This will be funded through borrowing and will not impact on service budgets.
Despite this, the Our Town Hall project is performing strongly against its objective – more than 57% of its spending is with Manchester businesses (its target was 40%) and 47% of those working on site live in the city (again, ahead of the 30% target).
The reopening of the Manchester Town Hall and the completion of the project will be confirmed in January 2024.
Deputy Council Leader Cllr Luthfur Rahman said: "This is the biggest heritage project currently being undertaken in the UK.
"It is benefitting Manchester people now, through job creation and spending with city businesses and it will continue to benefit them for generations to come by safeguarding and improving access to this wonderful building and its artefacts, as well as delivering a transformed and enlarged Albert Square as a world class events space.
"There has been considerable national interest in what we are achieving here, including from the team working on the similarly challenging restoration of the Houses of Parliament.
"The length and complexity of the project is such that it has been buffeted by some unprecedented challenges, the cost impacts of which are magnified because of the sheer scale involved. Nobody is pretending this has been easy but the end result will be something truly special, a source of pride and a remarkable asset for Manchester."
Read more
Featured image: Manchester City Council