News
Giant 'red light, green light' Squid Game doll is coming to Manchester
Netflix previously surprised fans of the show by taking a copy of the doll to London - now it's coming up to Manchester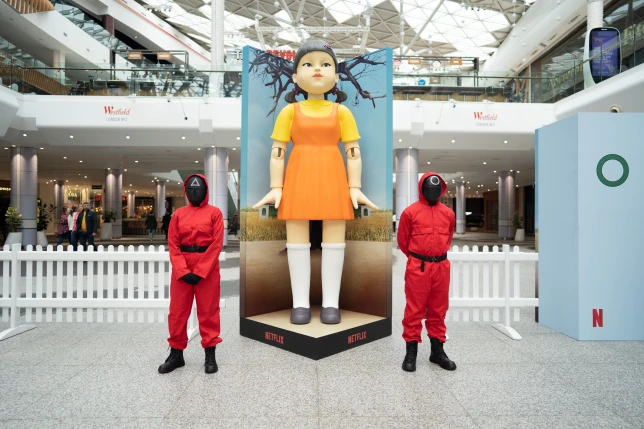 Squid Game's giant 'red light, green light' doll is coming to Manchester this weekend.
The creepy animatronic doll, which first appeared in episode 1 of the hit Netflix TV series, will be rolling into the Trafford Centre on Saturday, 6 November.
The terrifying three-metre-tall doll has all the functions seen in the show, including its disconcerting moving eyes and singing abilities – and will be at the shopping centre as part of an 'interactive experience' in which people can 'meet' the hair-raising character.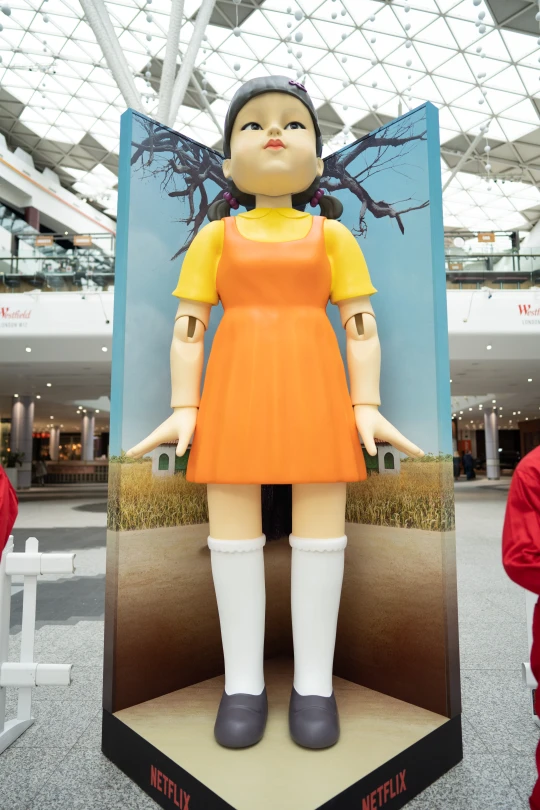 It will be accompanied by Squid Game costumed guards, kitted out in red outfits with black circle and triangle masks, to add extra authenticity to the experience.
Fans will be offered the chance to capture photos and videos of the doll in action, and an opportunity to interact with the Squid Game costumed guards.
Photo and video opportunities of the doll in action will also be made available to fans.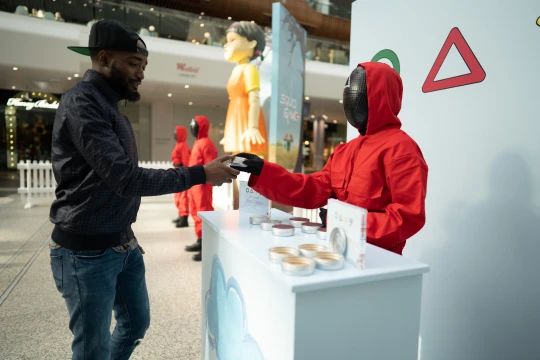 Netflix has stressed, however, that as the show is strictly 15+ the real-life experience taking place in Manchester this weekend is only for those aged 16 and over.
Squid Game's creators previously surprised fans of the show by taking a copy of the doll to London's Westfield Shopping Centre in White City over Halloween weekend.
Circular cookies, carved with different shapes from the series, were also made available down in London alongside those ominous brown business cards – making us think perhaps both will make an appearance in Manchester this weekend too.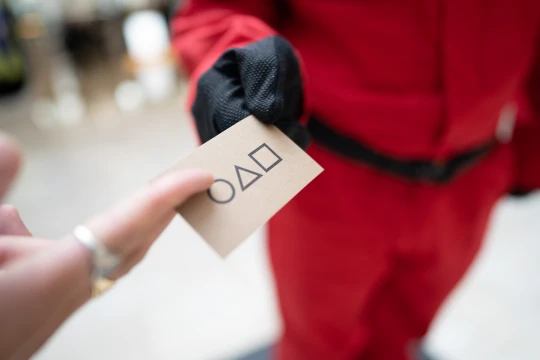 It seems the doll has been getting around, after also being spotted on the other side of the world in Sydney over the Halloween weekend.
Now, it seems she is travelling north – as multiple replicas spread their way out across the country.
As well as appearing in Manchester, the doll will also pop up in Birmingham at New Street Station on the same day.
Feature image – Netflix