News
GMP says 'the end of counterfeit street' is closer than ever after latest raids
Counterfeit items worth millions of pounds to criminal enterprises have been seized.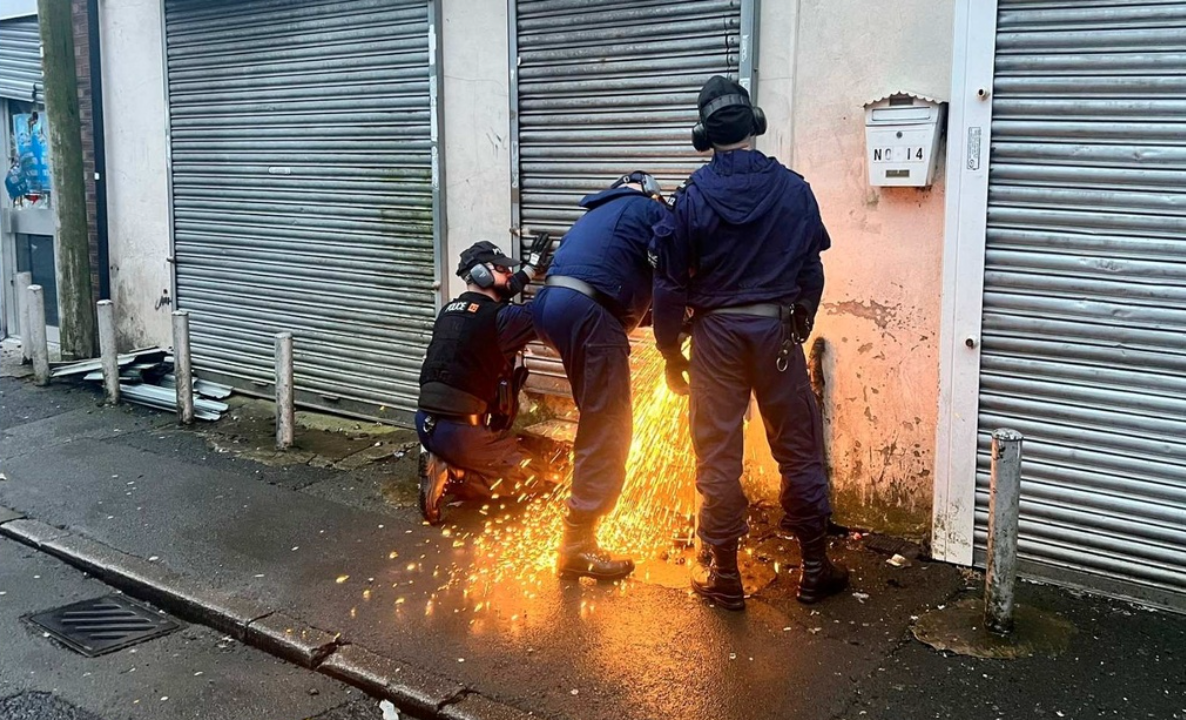 Greater Manchester Police (GMP) says it's closer than ever before to "bringing about the end of counterfeit street" after its most-recent raids.
You may remember that after decades of repeat raids to seize tonnes of counterfeit clothing and goods worth tens of millions of pounds, it was revealed back in October 2022 that several major premises on Bury New Road – dubbed 'Counterfeit Street' – were to be closed, compulsory purchased, and then flattened by GMP.
It's all part of the police force's ongoing 'Operation Vulcan' – a mission to crackdown on the sale of counterfeit and hit the finances of the gangs operating out of the Cheetham Hill and Strangeways areas of Manchester.
GMP says it's had "amazing success in stamping out counterfeit stores" on the street as part of the operation over the last few months, but has "drawn closer than ever" to its end goal thanks to a series of recent raids.
It came after officers descended on Harris Street mid last week in a bid target what GMP says are some of the last remaining shops selling counterfeit goods in Cheetham Hill and Strangeways, and executed warrants on four buildings.
They found a total of 12 units "masquerading as legitimate shops".
Approximately 20 tonnes of counterfeit items were seized by police from the several premises, while officers from Trading Standards seized hundreds of illegal vapes from one of the units.
Sergeant Daniel Cullum called these raids "yet another success for Operation Vulcan", but added that "the work doesn't stop here" and that investigations to "seek out and arrest those who have been distributing and selling counterfeit items from these units" are currently underway.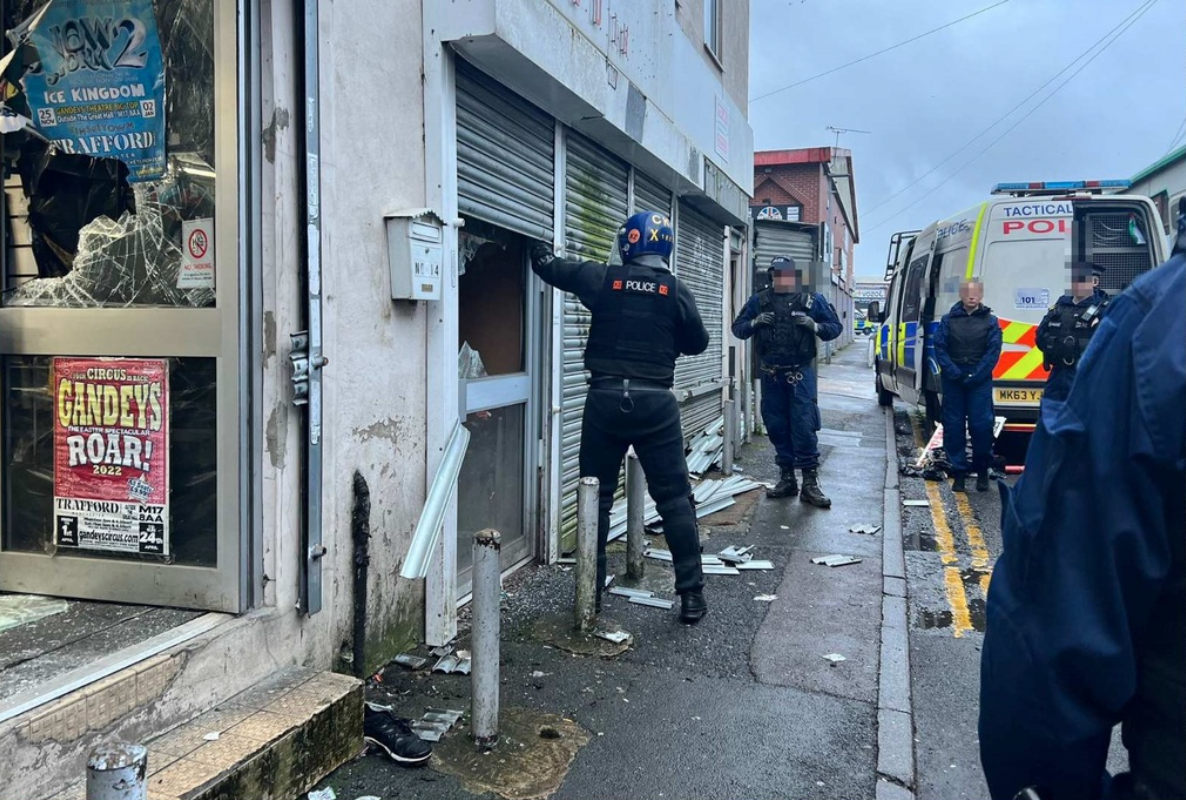 "The sheer volume of counterfeit items that we have seized this week is worth millions of pounds to criminal enterprises," Sergeant Cullum explained.
"All these goods will now be re-purposed, recycled, and changed into usable items for the community.
"We have had amazing success in stamping out these counterfeit stores, but there are a few units remaining units that are still attempting to operate in the area and we will be targeting these premises imminently.
Read more:
"As the shops start to disappear, we will be targeting those higher up the chain who for so long have felt above the law and out of reach."
Featured Image – GMP