News
Police find more than 50 shoppers locked inside 'rat-infested counterfeit shop' in Cheetham Hill
An estimated 27 tonnes of replica clothing, shoes, perfumes and make up have now been seized from the premises.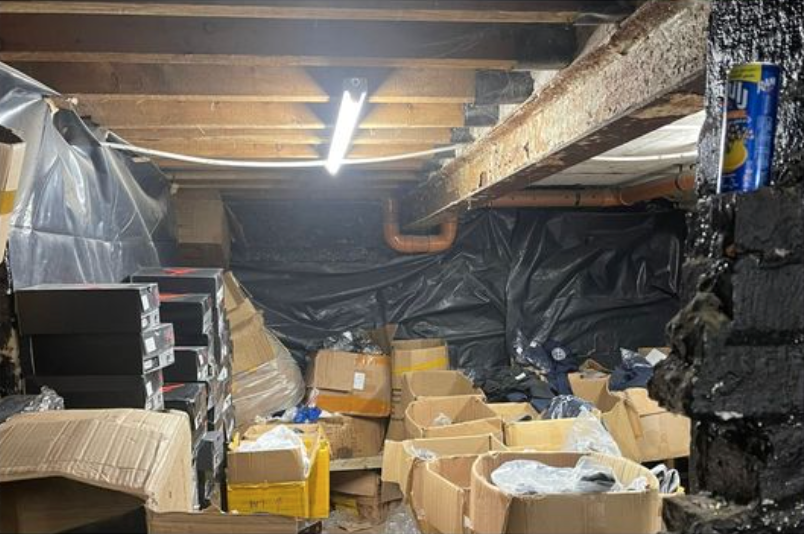 More than 50 customers had to be rescued by police after locked inside a counterfeit shop infested with rats in Cheetham Hill.
And surprisingly, this isn't even the first time an incident like this has happened this month.
As part of Greater Manchester Police's (GMP) ongoing 'Operation Vulcan' – which is a mission to crackdown on the sale of counterfeit and hit the finances of the gangs operating out of the Cheetham Hill and Strangeways areas of Manchester – officers were on patrol in the Cheetham Hill area this past Sunday (18 December) when they saw a man in his 60s trying to close the shutters of a premises on Great Ducie Street.
After determining the man was "acting suspiciously", officers moved to detained him, before they then unlocked the doors of the premises and group of customers ran out.
GMP explained that, once the officers were inside the premises, officers found more members of the public locked inside a further three rooms on the second and third floor, with the number of trapped shoppers eventually totalling more than 50.
They had been "locked in against their will" when the man had spotted the police, GMP confirmed.
As if that wasn't bad enough as it is, during an initial search of the premises, officers also found excessive amounts of rat urine and faeces littered across the building – including on the shelves and all over clothing, underwear, and makeup that was being sold at the store.
Then, in the basement of the premises, officers say they couldn't see the floor for boxes and bags full of items, and they even found "incredibly dangerous infrastructure" and "signs of exploitative labour" too, such as an underground air conditioning system the staff had made by drilling holes into the pipes on the ceiling.
The Operation Vulcan team began a thorough search of the building, and two days later, they're just finishing bagging items.
So far, an estimated 27 tonnes of replica clothing, shoes, perfumes and make up have been seized.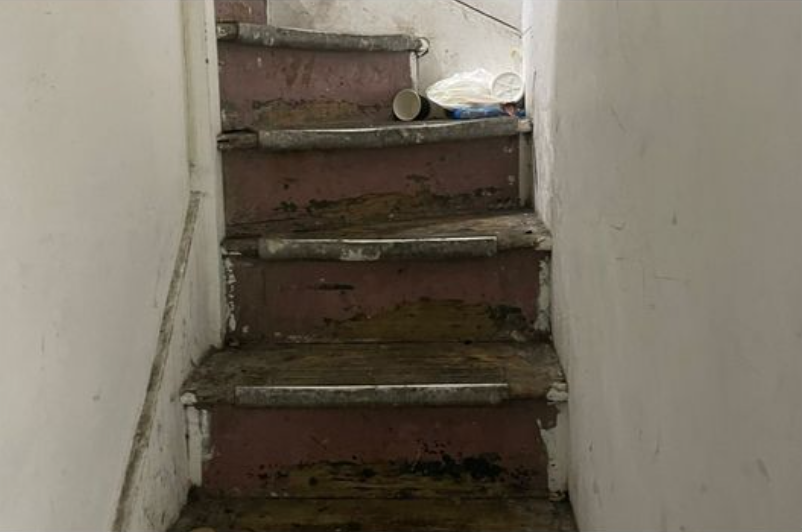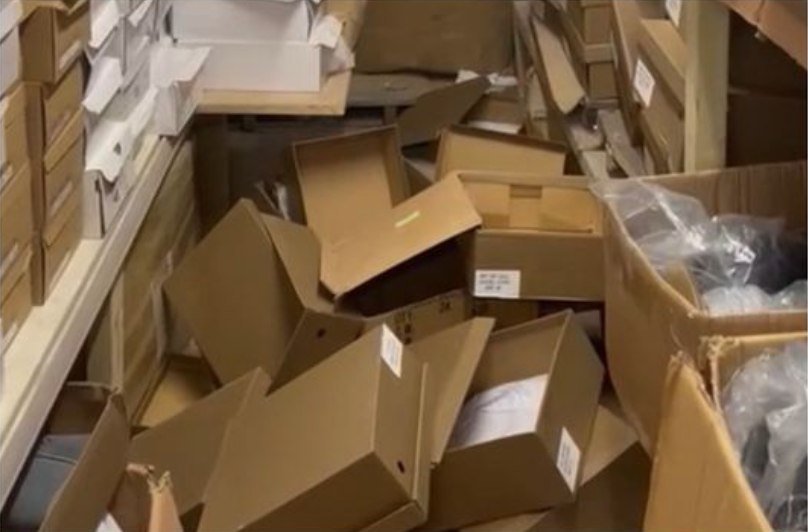 "The state of this building was disgusting and so structurally unsafe," explained Detective Superintendent Neil Blackwood.
"My team found members of the public trapped on the top floor with no means of escape, and this isn't the first time we've had to rescue members of the public from these buildings, but I urge people to think twice about entering these shops.
"With our presence increasing, the shop owners are becoming increasingly nervous and quick to lock the doors, no matter who is inside.
Read more:
"By entering these shops, not only are you putting yourself in danger and at risk of the volatile staff, but you're funding serious organised crime which is having a devastating impact on the local community.
"These people do not care for your welfare – they're simply trying to make some quick cash."
Featured Image – GMP