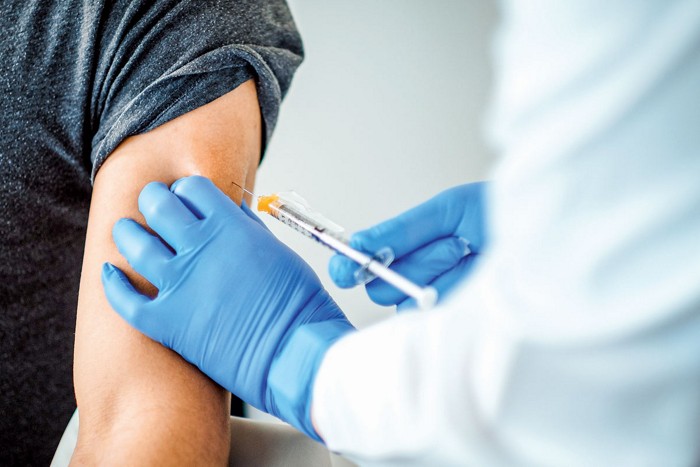 The UK government has today announced who will be first in line to receive the newly-approved Pfizer/BioNTech COVID-19 vaccine.
Care home residents and their carers will be first in line to be vaccinated against COVID-19 in the UK.
The Joint Committee on Vaccination and Immunisation (JCVI) has confirmed its priority list for the first phase of the UK's mass vaccine rollout in a press conference this morning.
It follows the earlier news that the UK has become the first country in the world to approve the Pfizer/BioNTech COVID-19 vaccine for use, with the Department of Health and Social Care confirming it has been given the go-ahead by the health regulator MHRA for the vaccine to become administered from next week.
Pfizer and BioNTech reported final trial results on 18th November, showing its vaccine was 95% effective in preventing coronavirus (COVID-19), with no major safety concerns.
Studies have shown the jab works in all age groups.
It has also been confirmed today that the government has secured 40 million doses of the vaccine, and patients need two doses.
JCVI's priority list for the first phase of the vaccine rollout is as follows:
Residents in a care home for older adults and their carers
All those 80 years of age and over & frontline health and social care workers.
All those 75 years of age and over
All those 70 years of age and over & clinically extremely vulnerable individuals.
All those 65 years of age and over.
All individuals aged 16 years to 64 years with underlying health conditions which put them at higher risk of serious disease and mortality.
All those 60 years of age and over.
All those 55 years of age and over.
All those 50 years of age and over.
Two groups will not receive the vaccine – Pregnant women, and children under 16.
The JCVI stated: "Women should be advised not to come forward for vaccination if they may be pregnant or are planning a pregnancy within three months of the first dose", adding that "following infection, almost all children will have asymptomatic infection or mild disease" and therefore do not require a vaccine.
However, it will be available for "those children at very high risk of exposure and serious outcomes, such as older children with severe neuro-disabilities that require residential care".
Dr June Raine – Chief Executive of the UK's Medicines & Healthcare Regulatory Agency (MHRA) – said the regulator used a rolling review to complete its assessment of the vaccine in the shortest time possible, with hundreds of experts poring over more than a thousand pages of data.
She also stressed that no corners were cut in this rapid assessment.
But instead, the clinical phases of the trial were completed in an overlapping fashion, with separate items working in parallel to deliver the review, stating the testing was "equivalent to all international standards".
Dr Raine added: "The public can be absolutely confident that the standards that we have worked to are equivalent to standards around the world."
You can find more information regarding the UK's approval of the Pfizer/BioNTech COVID-19 vaccine here.
___
For the latest information, guidance and support during the coronavirus (COVID-19) pandemic in the UK, please do refer to official sources at gov.uk/coronavirus.
#HandsFaceSpace