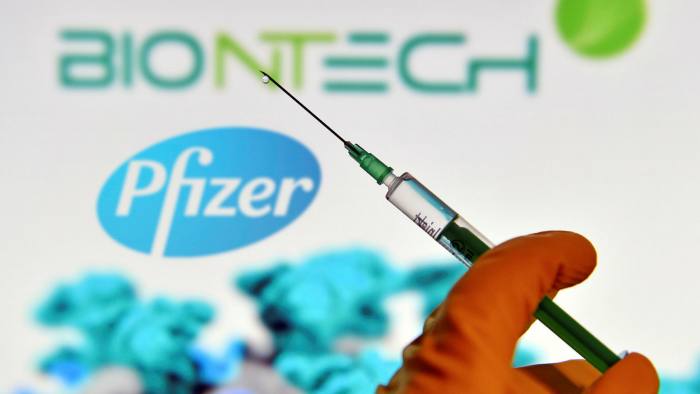 Government and public health officials have today announced that the UK has approved the Pfizer/BioNTech COVID-19 vaccine for use.
This makes the UK the first country in the world to do so.
The Department of Health and Social Care has confirmed it has been given the go-ahead by the health regulator MHRA and the vaccine will become available from next week.
Announcing in a statement this morning, the Department of Health and Social Care said: "The government has today accepted the recommendation from the independent Medicines and Healthcare products Regulatory Agency (MHRA) to approve Pfizer-BioNTech's COVID-19 vaccine for use,"
"The vaccine will be made available across the UK from next week."
It has been confirmed the government has secured 40 million doses of the vaccine and patients need two doses.
Pfizer and BioNTech reported final trial results on 18th November, showing its vaccine was 95% effective in preventing coronavirus (COVID-19), with no major safety concerns, and studies have shown the jab works in all age groups.
A spokesperson for the Department of Health and Social Care also added: "The NHS has decades of experience in delivering large scale vaccination programmes and will begin putting their extensive preparations into action to provide care and support to all those eligible for vaccination.
"To aid the success of the vaccination programme it is vital everyone continues to play their part and abide by the necessary restrictions in their area so we can further suppress the virus and allow the NHS to do its work without being overwhelmed.
"Further details will be set out shortly."
The news of the vaccine approval arrives on the day of England's second national lockdown ending, and the return to the regional three tier system commences.
Health Secretary Matt Hancock said the announcement this morning is "fantastic news".
He continued in a tweet: "Help is on the way. The MHRA has formally authorised the Pfizer/BioNTech vaccine for COVID-19. The NHS stands ready to start vaccinating early next week,"
"The UK is the first country in the world to have a clinically approved vaccine for supply."
Speaking to Sky News, Mr Hancock also confirmed there would be "three modes of delivery" of the vaccine.
"The first is hospitals themselves, which of course we've got facilities like this," he said.
"50 hospitals across the country are already set up and waiting to receive the vaccine as soon as it's approved, so that can now happen. Also vaccination centres, which will be big centres where people can go to get vaccinated [and] they are being set up now."
Royal Liverpool University Hospital trust said to be one of the first sites to be rolling out the vaccine.
More information is expected to follow in due course.
___
For the latest information, guidance and support during the coronavirus (COVID-19) pandemic in the UK, please do refer to official sources at gov.uk/coronavirus.
#HandsFaceSpace