News
Greater Manchester given more than £1bn funding for 'transformational' transport plans
This funding package will pave the way for the highly-anticipated, London-style transport system - the Bee Network.
Greater Manchester has been allocated over £1 billion in funding to deliver its "transformational" transport network.
It's been a long time coming, but Greater Manchester Combined Authority (GMCA) has revealed that the government has officially confirmed a package of revenue funding from the City Region Sustainable Transport Settlements (CRSTS) for the city-region.
The funding will ultimately pave the way for the highly-anticipated, London-style transport system – the Bee Network.
Although the CRSTS funding allocation of £1.07 billion was initially announced ahead of last year's autumn Budget, it's been confirmed this week that it will be supported by £170 million in local contributions, which means there'll be £1.2 billion worth of investment in local roads, bus, train and tram services over the next five years – with new quality bus corridors, cycling and walking routes and improved transport infrastructure and connectivity for towns and high streets in the region, GMCA says.
The funding will also help boost the city-region's plans to improve air quality.
It's set to support a move to a fully-electrified bus fleet, with 50 new zero emission buses expected to serve Bolton and Wigan when the first phase of bus franchising is introduced on 17 September 2023.
Cheaper fares will also be rolled out alongside bus franchising, with adult and children single journey fares capped at £2 and £1 respectively.
Breaking down the funding allocation from this week's groundbreaking announcement, it was confirmed that Greater Manchester will receive £94.8 million from the government's Bus Back Better strategy, and the Metrolink will also receive £20.5 million recovery funding to support the continued operation of services for the next six months.
Read more: Greater Manchester is aiming to be the first region to deliver a carbon neutral transport network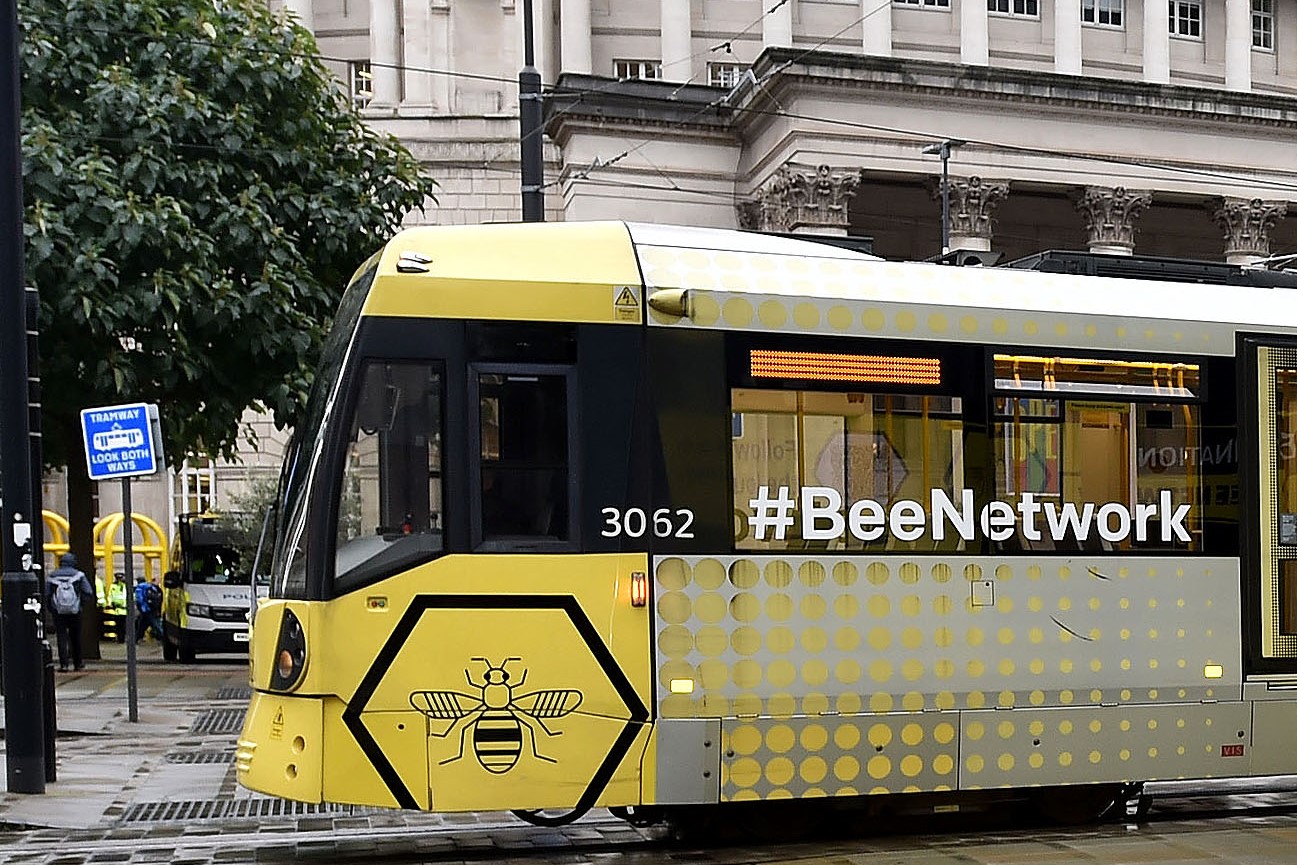 A funding allocation for the city-region's bus operators, however, is yet to be confirmed.
Mayor of Greater Manchester Andy Burnham has called for "more certainty over recovery funding", with around £70 million said to be needed to keep tram and bus services operating at the current level throughout this financial year – especially as a "stable and reliable" public transport network is central to the delivery of the Bee Network.
"This funding will allow us to bring forward an improved bus service, with new buses, lower fares and more frequent services," Mayor Andy Burnham said of the funding announcement.
"However, as welcome as [the] announcement is, the revenue funding is about half of what we bid for, and we still don't know how much recovery funding bus operators will get to keep services running.
"We have been working closely with government on a funding model that will enable us to stabilise, rebuild and ultimately transform public transport, but can only deliver the Bee Network if we have a sound foundation to build upon and without a longer-term recovery settlement, the threat of cuts to services still looms large.
Read more: Bus fares in Greater Manchester to be capped at £2 under new plans
"This is the final piece of the puzzle that will really enable us to get on and deliver the Bee Network and this is the case I will make to government as we continue to work together to unlock Greater Manchester's full potential."
Featured Image – TfGM